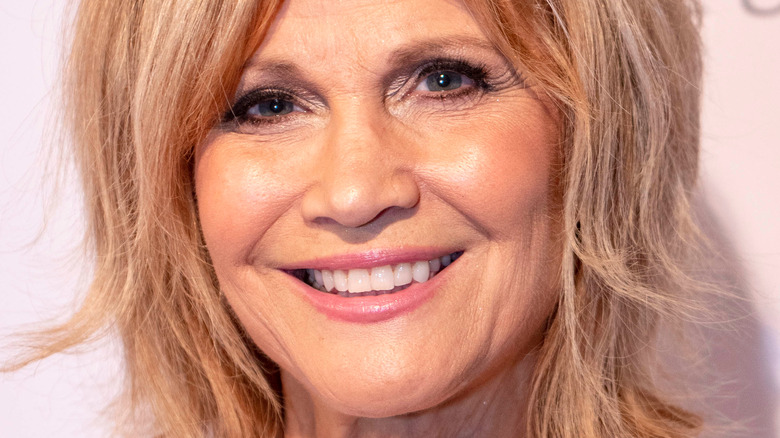 For most of the 1980s and the first few years of the '90s, "Cheers" wasn't simply a place "where everybody knows your name." "Cheers" was also the place nearly every television went on Thursday nights because it was arguably the most popular sitcom on television during its reign. Of course, it took a little time for the series to achieve that distinction, but through most of "Cheers'" run, it dominated the competition.
The show's main cast includes Ted Danson, Shelley Long, Woody Harrelson, Kirstie Alley, and many more. "Cheers" established pretty much every member of the ensemble as a power player of sitcom television, and many continued appearing in hits long after Sam Malone said his final "Last call." "Cheers" ran for 11 seasons consisting of 275 episodes, and while that kept the cast busy, it also allowed for a ton of guest stars, many of whom built successful careers of their own.
The series was also home to numerous celebrities who appeared briefly or as recurring characters throughout the years. In the decades since the show first graced the small screen, the roster has endured a lot of loss. Here are the "Cheers" stars who have died.
Harry Anderson (Harry 'The Hat' Gittes)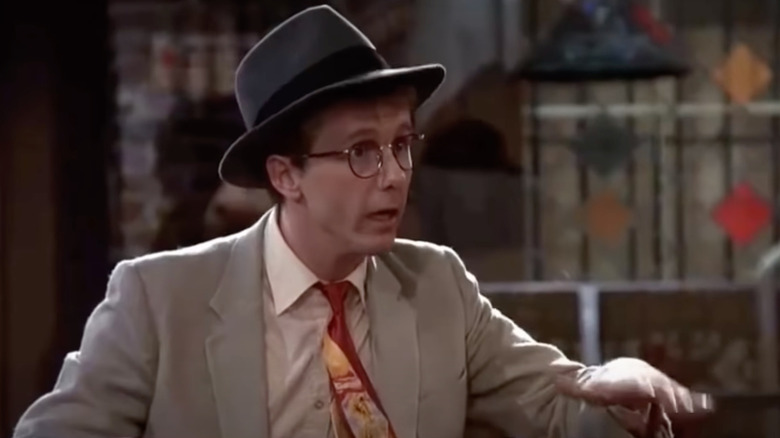 Harry Anderson is best known for playing Judge Harry T. Stone on "Night Court." The popular NBC comedy shared some of the same success as "Cheers," and it made Anderson a star. The actor remained popular for years, having shown up eight times on "Saturday Night Live" within a four-year span. Before any of that could happen, Anderson made his "Cheers" debut in the fourth episode of the series, titled "Sam at Eleven." Anderson's Harry "The Hat" Gittes, a swindler with a knack for sleight of hand, appeared in six episodes from 1982 until '87. In real life, Anderson also happened to be a magician. As he recounted to NPR, his career in showbiz kicked off when his Magic Castle act piqued the interest of Kenny Rogers' manager. "He asked me to open for Kenny in Las Vegas, which I did," Anderson shared. "And I was seen there, asked to do 'Saturday Night Live,' which I did nine or 10 times over the years."
After playing "The Hat" on "Cheers," Anderson landed the lead in "Night Court" and continued from there. In 2018, news broke that Anderson died following a stroke on April 16. His wife was with him at the time and reported his death. Anderson was 65. News of his passing spurred an outpouring of love and support from his friends and co-stars, including Marsha Warfield, Markie Post, and many others.
Markie Post (Heather Landon)
Markie Post is probably best known for playing defense attorney Christine Sullivan on "Night Court." She spent the better part of a decade in that role, appearing in 159 of the show's 193 episodes. The year before "Night Court" hit the airwaves, Post popped up on another NBC series growing in popularity: "Cheers." Post only appeared in one episode of "Cheers," playing Diane's oldest pal Heather Landon in "Just Three Friends." In the episode, Sam gets the idea that Heather is hitting on him, which creates a bit of a problem for Diane, who initially shrugs his claim off before becoming jealous after Carla eggs her on.
After wrapping up her time on "Cheers," Post had several appearances in other established shows. She also was in two failed pilots before finding a home on "Night Court." When that wrapped, Post continued acting in movies and on various series, including a "30 Rock" episode titled "The One with the Cast of 'Night Court.'" In a 2011 interview with Patch, Post shared that returning to the "Night Court" universe on "30 Rock" was a surreal but "fun" experience. "Absurd, but they built the entire set exactly so when Harry and I went on, it was weird," she said. "We really felt like welcome to our show."
On August 7, 2021, Deadline reported that she died "following a three year, ten-month battle with cancer." Post was 70 years old.
Roger Rees (Robin Colcord)
Roger Rees' career began in 1975 when he appeared in a television movie called "The Place of Peace." Rees was primarily a stage actor despite his first acting credit coming from television. He is probably best known for playing the lead in "The Life and Adventures of Nicholas Nickleby," a performance that not only earned him a Tony and an Olivier Award, but jumpstarted his career. He continued to act on stage and in film and television throughout his career, though "Cheers" fans likely remember him best as Robin Colcord.
Robin came onto the show to act as a foil to Sam. Both men showed interest in Kirstie Alley's Rebecca Howe, and Colcord was meant to divert her attention in his direction. Between 1989 and 1993, Rees appeared on 17 episodes of "Cheers," which show him wining, dining, and ultimately, using Rebecca for her corporate access. He goes to prison and eventually returns to the bar, destitute and haggard. The same cannot be said of Rees' career, which continued for decades after he left "Cheers."
Rees' most notable TV work during this time includes playing John Stonebrake on M.A.N.T.I.S., Lord John Marbury on "The West Wing," and James MacPherson on "Warehouse 13." As his husband Rick Elice told the New York Post, Rees was diagnosed with brain cancer in October 2014. He continued to work for as long as he could while undergoing treatment. He died on July 10, 2015. He was 71.
Jay Thomas (Eddie Lebec)
Before transitioning into acting, Jay Thomas was a popular DJ in New York. His charisma translated to the small screen, and he gained fame early in his career playing Remo DaVinci on "Mork and Mindy." Thomas continued acting throughout the 1980s before landing a recurring role on "Cheers" as Eddie LeBec, a down-on-his-luck goalie for the Boston Bruins who woos and marries Rhea Perlman's Carla.
LeBec remained on the series for three seasons, appearing in nine episodes. Carla often referred to him or spoke to him on the phone, so he had a presence on the series. He left the show in a rather strange and abrupt way via the episode "Death Takes a Holiday on Ice." LeBec is killed by a Zamboni while saving another member of his ice show team. This scripted turn of events came about after Thomas apparently made some unkind remarks about his co-star on his radio show. As series writer Kevin Levine shared on his blog, "He said something to the effect of 'It's brutal. I have to kiss Rhea Perlman.'"
The writers chose to off his character off-screen and made him a polygamist, which was revealed at his funeral. Despite leaving "Cheers," Thomas managed to bounce back, appearing in dozens of television series throughout his career. The New York Daily News reported that Thomas died of throat cancer on August 25, 2017. Per the outlet, "wife Sally and sons Sam, Max, and J.T. were at his side when he died."
Michael Currie (Mr. Sheridan)
For much of his adult life, Michael Currie was a regular guest star on sitcoms and procedural crime dramas. Throughout his career, he acted in numerous series, including "Dark Shadows," "M*A*S*H," "Homicide: Life on the Street," and "Family Ties." Currie also showed up in multiple Clint Eastwood films, including "Any Which Way You Can" and the fourth "Dirty Harry" film. Suffice to say, his career ran the gamut of genres.
Currie only appeared in two episodes of "Cheers," where he played Mr. Sheridan, an executive at Lilian. The company was the same one that Rebecca Howe worked for and was the owner of Cheers after purchasing it from Sam. In "Adventures in Housesitting," Rebecca offers to housesit for Sheridan, and of course, everything goes comically wrong. It doesn't take long for his dogs to run out of the house, forcing Rebecca to call Sam and Woody for help. Mr. Sheridan returns once more in "For Real Men Only," which centers around Rebecca throwing a retirement party for the company.
Currie's appearances on "Cheers" were mere blips in his long career in film and on television. He continued acting through the 1990s, with his final credit coming in 2002 via the TV movie "Fantasy." He died on December 22, 2009, while at home with his family. Currie was 81.
Al Rosen (Al)
Al Rosen spent considerable time in front of and behind cameras throughout his long career. In addition to acting, he worked as a stuntman for The Three Stooges. Rosen began acting in the 1940s in minor parts before transitioning into television. He worked as a production supervisor in the '70s and was back in front of the camera the following decade. "Cheers" was often filled with extras, but some of the people seen in the background of a shot came back to the bar, time and time again. Al (sometimes referred to as "Big Al") was one such customer.
While he had few lines throughout his time on "Cheers," Rosen managed to visit his favorite celluloid watering hole for 110 episodes. He would often say one or two sentences, always for comedic effect, with his first and most memorable being "Sinatra!" He impacted the characters every so often, including saving Woody from having to return to Indiana in "Cheers: The Motion Picture." For the most part, he was there to add additional levity to random situations, often including calls to the bar. In "The Groom Wore Clearasil," He assumes a call is meant for him when Woody asks for "The Outlaw of Love."
Rosen's final appearance on "Cheers" came in 1989, as he couldn't return due to his then-ongoing treatment for cancer. He died on August 5, 1990, at the age of 80. The season after his death, "Norm and Cliff's Excellent Adventure" was dedicated "to our friend Al Rosen" in the credits.
Nicholas Colasanto (Ernie 'Coach' Pantusso)
Nicholas Colasanto didn't begin working in the entertainment industry right out of college. Instead, he steered boats for the U.S. Navy during World War II. About a decade after the conflict ended, he began studying acting. He spent much of his career working as a television series director, having directed episodes of "Bonanza," "Starsky & Hutch," and "Hawaii Five-O," to name a few. Colosanto also worked as an actor in various films, but he's best known for playing Coach on "Cheers."
Ernie "Coach" Pantusso was introduced in the pilot as Sam Malone's former coach and mentor when he played ball for the Red Sox. He tended bar alongside Sam, and in a nod to Colasanto's own struggle with alcoholism, Coach helped keep Sam from succumbing to temptation and picking up the bottle. Coach was featured throughout the series' first three seasons. Towards the end of the third season, the Los Angeles Times reported that Colasanto became ill and died of a heart attack.
When the fourth season aired, it was explained that Coach had died (off-screen), and the other characters dealt with his death in their own ways. His absence opened the door for Woody Harrelson to play Woody Boyd on the show, which kickstarted his career. On the series finale of "Cheers," the last thing Sam does is straighten a picture of Geronimo. Per "The Show Must Go On," the picture was a favorite of Colasanto's and incorporating it into the episode was a final nod to the actor.
Georgia Brown (Madame Lazora)
Georgia Brown's professional life began when she started singing in nightclubs at a young age. She recorded some albums and performed in cabarets before joining Annie Ross in the singing quartet, Lambert, Hendricks, Ross & Brown. When Brown left, the trio had more success, while Brown transitioned to working on television. She performed in variety shows and built a stage career, which earned her a lot of attention and many accolades.
One of her most impressive performances came when she played Madame Lazora on the "Cheers" episode "The Ghost and Mrs. LeBec." In the episode, Carla begins dating for the first time after Eddie's death, but it's not easy for her. She sees him everywhere, and the guilt forces her to conclude that he's haunting her. She visits her psychic, Madame Lazora, who holds a séance to contact Eddie and sort it all out. From that appearance, Brown earned a Primetime Emmy nomination for Outstanding Guest Actress in a Comedy Series.
Brown returned to play the character once more in "Madame LaCarla," and continued working in television until 1992. She played Goldie on "Fish Police" and Helena Rozhenko on "Star Trek: The Next Generation." Brown appeared in numerous television series throughout her career, but she's likely best known for playing Nancy in "Oliver!" in 1960. According to the Deseret News, she became ill in mid-1992, and on July 5, she died. At the time, she was in London to film a tribute to Sammy Davis Jr.
Philip Perlman (Phil)
Philip Perlman didn't become an actor until he retired working in the toy industry, according to The Hollywood Reporter. His first acting credit saw him appear on "Hill Street Blues" in 1982, and he continued to act in movies throughout the 1980s and 1990s. And, of course, he was a fixture on "Cheers."
As Phil, one of Cheers' regular barflies, Philip Perlman could often be seen tipping back a glass of beer in the background of a scene. He visited the Boston bar 142 times, making him one of the background characters with the most appearances. He was primarily an extra, but after Al Rosen's death, he took over delivering zingers to the other characters. While his character was memorable, Philip Perlman's work on the show was likely more significant to the actor than some viewers may realize: His daughter Rhea Perlman played Carla Tortelli throughout the series, which meant he was able to work alongside her for much of that time. In a 2016 tribute special to James Burrows, Rhea lovingly recalled one scene in particular: "I got to throw water in my father's face."
Philip died at the age of 95 on April 29, 2015. Following his passing, his other daughter, Heide Perlman, told The Hollywood Reporter, "He had a unique acting style; he was completely unschooled. We put together a reel of all his performances for his 90th birthday, and he really had great timing. He was extremely natural."
Doris Grau (Corrine)
Doris Grau began working in the entertainment industry in 1940 when she spent time as a script supervisor. The vast majority of her career was spent behind the camera, working on films, including 1976's "King Kong," "Clue," and "Point Blank," among many more. She began appearing in front of the camera in the late-1980s, with her first acting credit coming from a walk-on role on an episode of "All Is Forgiven." That same year, she made her "Cheers" debut as Corinne, a relief server at the bar. She appeared in three episodes throughout 1986 and 1987.
When she wasn't working on "Cheers," Grau kept herself busy as a script supervisor and voice actor, with her most famous vocal role being Lunchlady Doris on "The Simpsons." She also worked on that series' scripts and had a long and impressive career making people laugh. On December 30, 1995, Grau died at the age of 71 from respiratory failure. "The Simpsons" episode "Team Homer" was dedicated to the actor's memory, and the series retired Lunchlady Doris to honor her. The character was eventually reintroduced into "The Simpsons" universe as Lunchlady Dora. As The AV Club reported in 2014, "The Simpsons" writer Michael Price explained that the name switch happened "long ago out of deference to Doris Grau."
Max Wright (Jim Fleener)
Max Wright spent much of his early career appearing on stage and in films, where he played minor roles. He continued playing small parts in film and television before landing the role that earned him the most fame, playing Willie Tanner on "Alf" from 1986 to 1990. A few years before that happened, he had some success as Karl Shub on "Buffalo Bill" before landing a role on "Cheers." Wright played a politician named Jim Fleener on a two-episode arc called "Strange Bedfellows" in 1986.
As big of a hit as "ALF" was, it sounds like things weren't entirely cheerful behind the scenes. After the show wrapped, Wright explained to People that he "was hugely eager to have it over with" and that acting opposite a puppet "was hard work and very grim." His co-star Anne Schedeen also seemed rather unenthused with the experience, telling the publication, "It's astonishing to me that ALF really was wonderful and that word never got out what a mess our set really was."
A few years after "ALF" ended, Wright was diagnosed with lymphoma. According to TMZ, he was "in remission for a long time." He died from the disease on June 26, 2019, at the age of 75.
Keene Curtis (John Allen Hill)
Per Deseret News, Keene Curtis served in the Pacific during World War II before returning to the States to study acting. He made his feature film debut in Orson Welles' "Macbeth," and the following year, he started working on Broadway as an assistant stage manager. He began performing on stage in the 1960s and continued working in the theater for years, earning a Tony Award for Best Featured Actor in a Musical for his role in "The Rothschilds." According to the Los Angeles Times, he eventually gave "his Tony Award and 48 boxes of theater memorabilia and personal papers" to the University of Utah, his alma mater. Curtis also started a scholarship at the school.
Despite starting out in film, most of Curtis' work landed him on numerous popular television series, including "M*A*S*H," "Knight Rider," "Hawaii Five-O," and many more. In 1990, he found his way onto "Cheers," playing John Allen Hill, the manager of the restaurant above the bar. He played the character from 1990 until '93, appearing in a total of 15 episodes. When he left the show, Curtis continued to work on various television series and made-for-TV films. He spent a lot of time in the recording booth, providing his rather distinct voice to numerous characters such as Balthazar on "The Smurfs."
Curtis was diagnosed with Alzheimer's disease and spent his later years in a nursing home in Utah. He died on October 13, 2002, at the age of 79.