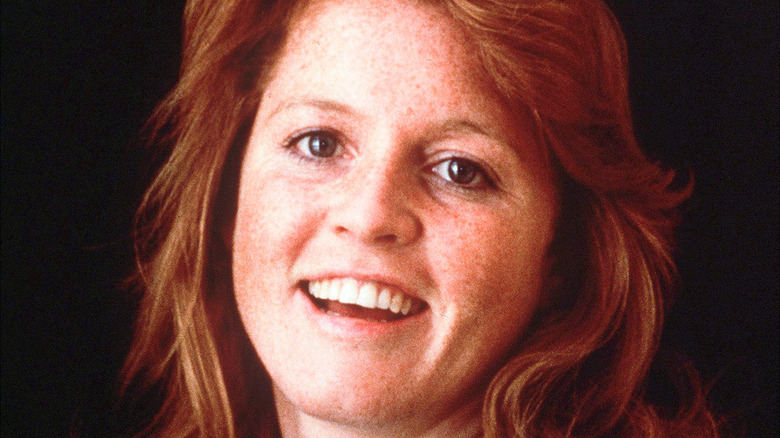 To say that royal feuds are as old as the royal family is itself is an understatement. As long as there's been power, castles, and crowns, conflict has arisen. While you may conjure up the likes of Prince Harry and Meghan Markle versus pretty much everyone royal when thinking about the establishment feuds these days, the current members of the royal family have had long-standing issues with their own relatives for decades.
You don't have to be a royal expert to be in the know about some of the royal rifts. Harry and his brother, Prince William, have been at each other's throats for years now. Diana Spencer and Camilla Parker Bowles famously got into it over the latter's affair with Prince Charles, and King Edward VIII pretty much feuded with the entire Commonwealth when he renounced his title and stepped away from the throne. But there are lesser known conflicts, some of which we could consider inter-personal tiffs, that are just as severe (if not more so). It might come as a bit of a shock to learn that Prince Edward — the queen's youngest son — and Sarah Ferguson have had a long-standing issue with one another, and we're diving head-first into what happened.
The royal family grew to love Sarah Ferguson after a bit of a rocky start
Before we get into what went down between Prince Edward and Sarah Ferguson, we first have to establish a baseline — while Fergie is famously known as a royal stranger these days, she wasn't always on the outside looking in. As noted by Express, the young royal hopeful first came on the scene as Prince Andrew's love interest, but she got off to a pretty rocky start as far as the royal family were concerned. Joining the firm at the Sandringham Estate way back in the day, Fergie was said to have tripped over one of Queen Elizabeth's cherished corgis, commencing the "monumentally wrong" weekend.
"When she walked into the double sitting room at Sandringham, she tripped over one of the Queen's corgis, she spilled her drink and then in her fluster, she just thought 'who are all these people' so she just curtsied to everyone, because she knew that way she wasn't making a faux pas," royal author Ingrid Seward said.
Despite her initial mistakes, Fergie quickly grew on the royal family members, and even bonded with the queen over their mutual love of horses, as noted by Vanity Fair.
Sarah Ferguson's marriage to Andrew reportedly put the pressure on Edward to tie the knot
Given her rather clumsy introduction to the family, you may think that Sarah Ferguson was the establishment's black sheep. This, however, was not the case, and the relatable royal and Prince Andrew tied the knot in 1986. Speaking of "black sheep," it was Prince Edward who occupied the title at the time, as characterized by a 1987 article published by Vanity Fair, and Fergie's own wedding seemingly amped up the pressure on Queen Elizabeth's youngest son.
Vanity Fair estimated that Edward — who had just left the service — was "mooching" off the perks of royal life, "kicking the corgis" while doing so (a nod to Fergie, perhaps?). As for his older brother, Andrew, he was chuffed that he had found a "real woman" to share his life with, clearly mounting the pressure on his younger, then-aimless brother.
Despite any personal feelings of missing the marriage-bus, Edward stood by Andrew's side as his best man when he and Fergie tied the knot, with Town & Country noting that the queen's two younger children rode together to the nuptials. Once at Westminster Abbey, Edward remained at his brother's side.
Prince Edward and Sarah Ferguson had a close relationship and even shared palace resources
While Prince Edward may have seen his older brother's wedding as a small blow to his own personal life, the young prince and his new sister-in-law, Sarah Ferguson, got along famously at the beginning of their relationship. In her book entitled "Prince Edward," biographer Ingrid Seward estimated that while Fergie wasn't Edward's "type," the two had a great bond and broke bread over shared interests. "Initially, Edward got on well with the exuberant redhead. Everyone did," Seward stated, per Express. "She was not Edward's romantic type — she is much too jolly-hockey-stick for his taste — but they certainly only established a friendly rapport."
In those early days, Edward and Fergie were known to join each other for lunch, sitting down with mutual friends for chats about art, theater, and more — pal Biddy Hayward even said of the young prince, "He was very fond of her."
As for palace resources, Vanity Fair noted that early in Prince Andrew and Fergie's marriage, they assumed some royal property, which (of course) came with a housekeeper. To make up the rest of their staff, the married couple assumed two secretaries, sharing one with Edward.
Sarah's behavior outside of the palace negatively shifted her relationship with the royals
Sarah Ferguson was always known for being the wilder, less prim and proper royal spouse, but her behavior outside the walls of the palace got her into trouble — and put her relationship with Prince Edward at risk. As noted by Express, Fergie maintained close bonds with John Bryan and Steve Wyatt — both Americans (stirring up that generations-old strife between the U.S. and the U.K., no doubt) — and the palace didn't look fondly on the friendships. Additionally, Fergie was said to be spending a staggering amount of money, a habit that the royals added to their list of grievances.
"The Duchess, they felt, stepped beyond the bounds of good behavior," biographer Ingrid Seward wrote. "The queen's former private secretary Lord Charteris summed up their attitude when he described her as 'vulgarian.'" Talk about harsh words.
Adding fuel to the already dangerously-hot fire, Fergie and Wyatt were photographed looking a little too cozy in 1992, while she was still married to Prince Andrew. With Wyatt — a rich, American oil tycoon and heir — saying things like, "She's my woman," in reference to the royal spouse, the palace was "absolutely horrified," per Express, and Fergie was on the chopping block.
In Sarah's pursuit of freedom, her relationship with Edward crumbled
All you have to do is revisit Prince Harry's sit-down interview with Oprah Winfrey — or watch Diana Spencer's infamous BBC interview on YouTube — to know that the royal way of life isn't the glitz and glam that so many of us associate it with, and the mother and son aren't the only two who have felt the pressure. As noted by Express, Sarah Ferguson was desperate to "break loose" from the firm, as her relationships were suffering as a result. In fact, speaking of those aforementioned bonds with her American pals, Fergie wouldn't "forsake her jet-setting friends" nor would she "knuckle down" to her royal duties.
While the young royal certainly made her intentions about breaking away from the royal family known, her relationship with her brother-in-law, Prince Edward, suffered as a result. Royal biographer Ingrid Seward detailed that, "Fergie took the decision to try to break loose — and promptly found herself frozen out by the palace machine." Furthermore, "There were to be no more lunches with Prince Edward" or hanging around with the family. Talk about a flightless bird.
One of Sarah and Edward's biggest fights had to do with Prince Philip
Of all the royals, who notoriously keep their opinions to themselves, the late Prince Philip was rather vocal in comparison. The queen's husband seldom kept his thoughts buried away, and when things began to unravel with Sarah Ferguson, he made his thoughts known. As noted by The Daily Beast, Philip's biographer Gyles Brandreth claimed that the stoic royal had simply had enough of Fergie and that her behavior was "simply beyond the pale." What's more, Philip became so emboldened on his stance that he vowed to never be in the same room with Prince Andrew's ex-wife again, a promise he kept all the way up until Prince Harry's 2018 wedding.
So what does all of this have to do with Prince Edward's dynamic with Fergie? As it turns out, one of the pair's biggest arguments had to do with Philip's refusal to allow Sarah to stay at any of the royal residences, as the "hostility" that was intertwined into Fergie's relationship with the royals by that point was too much to bear.
As per Ingrid Seward's biography, "Edward had once been close to the Duchess, but he had come to believe that she had made a fool of his brother (Andrew)," and things only continued to collapse between the in-laws from there.
Sarah formed a bond with Edward's future wife Sophie, but it wouldn't last
Of all Queen Elizabeth's children, Prince Edward is the only one to have sustained his first marriage. Tying the knot with Sophie, Countess of Wessex, in 1999, Edward and his wife are often seen as one of the most stable royal couples. But back when Sophie was a newcomer on the royal block, she was befriended by none other than Sarah Ferguson, and the two young women bonded over the shared experiences and — of course — spilling the (English breakfast) tea.
This shouldn't have come as a huge surprise to the royals. As noted by People, Fergie and Diana Spencer — the two young royal spouses — were often seen fawning over each other and "giggling at public events," displaying their closeness on a regular basis. While their friendship would be run of the mill for any two women in their 20s, royal insiders were reportedly concerned that the crown's image would suffer as a result.
As for Fergie and Sophie, biographer Ingrid Seward noted that "the two girls started gossiping" early on in their friendship, much to the suspicion of Edward — and we'll get into all the details next.
Edward went as far as accusing Sarah of leaking information about his relationship to the press
Imagine that you and your friend are just gabbing as normal — and then her boyfriend accuses you of spreading said-gossip to everyone you know. That's essentially what happened between Sarah Ferguson and Prince Edward, and we have all the details you need to know.
As noted by Express, Edward and Sophie, Countess of Wessex, started dating in 1993, and made sure that their romance stayed behind closed doors (after all, royals aren't granted a ton of privacy). It was during that time when Sophie and Fergie began to bond, gossiping about royal life together. Well, by the end of 1993, the press had found out about Edward and Sophie's relationship thanks to a leak, and the prince accused none other than Fergie of being the leaker. She was, naturally, offended.
"The source was in fact an employee, not a member of the royal family, but the criticism to which the royal family have been subjected in recent years has produced a siege mentality breeding theories of conspiracy and betrayal," Ingrid Seward noted. "This was one charge too many, and when [Fergie] discovered that she was being accused, not only by Edward, but by the royal household itself she was incensed."
Sarah's crumbling marriage was the last straw for the royal family
Sarah Ferguson and Prince Andrew's relationship was fraught with issues from the start, there's no denying it, but the 1990s proved to be incredibly difficult for the pair — and the royal family, at that. After Prince Edward accused Fergie of being the leak to the press regarding his own relationship, the royal family doubled down on the royal spouse. On the issue of speaking to the press, the accusations against Fergie didn't begin or end with being blamed for leaking Edward's relationship status.
Royal author Tina Brown detailed exactly what happened, as — you may have guessed — it was leaked to the press in 1992 that Fergie and Andrew were separating. Brown estimated that Queen Elizabeth was "personally infuriated by the leak," and detailed that the firm was "convinced [Fergie] had handed out the information herself." To add insult to injury, the royal family further accused the mother of two of "hiring a PR company" to assist her in the leak aftermath — though none of this turned out to be true.
Truth aside, Fergie's relationship with her brother-in-law — and the rest of the royal family, at that — was close to over, as the leak was "ruinous for Fergie's relations with the palace," Brown detailed.
Prince Edward took a play from Prince Philip's book and iced out Sarah (and Diana) completely
If the ice-out wasn't already established after everything that had happened between Sarah Ferguson and the royal family, Prince Edward made sure that it was set in stone. Taking a play from his father's book, Edward made it very clear that he did not approve of Fergie as the years went on, and even turned his disapproval toward Diana Spencer, too. Writing in 1995 that the queen's youngest son did not value either royal spouse (or former spouses, at that point), Ingrid Seward detailed that the relationships were frosty at best.
"Taking his cue from the Duke of Edinburgh, he deems [Fergie and Diana] substantially responsible for many of the difficulties that have beset his family and so undermined their public standing," Seward detailed in the mid-1990s, about two years before Diana's untimely death. Adding that he did not share his family's initial fondness of Diana Spencer, Seward noted that Edward,"unlike Prince Andrew … was always wary of the seemingly malleable ingénue who so quickly captured the imagination of the world."
Sarah ultimately wasn't invited to Prince Edward's wedding
While it was finally realized that Sarah Ferguson in fact wasn't the person behind the Prince Edward/Sophie relationship news getting out, the damage was already done. Not only did the 1990s prove to be fraught for Fergie and Prince Andrew, but the royal spouse's relationship with the firm altogether ceased to exist. By the time Edward and Sophie tied the knot in 1999, Fergie was nowhere to be found.
As noted by CNN at the time, Edward and Sophie's wedding was a more intimate affair than your typical royal wedding, and the guest list was filled with family members, friends, and celebs rather than politicians and public figures. Not only did Queen Elizabeth, Prince Philip, and the Queen Mother attend, but the likes of Andrew Lloyd Webber, John Cleese, and John Travolta witnessed the ceremony. Other notable snubs included then-Prime Minister Tony Blair and Prince Charles' then-girlfriend (and now wife) Camilla Parker Bowles — though given that Diana Spencer had died just two years prior, Camilla passing on the event made sense.
But in any case, Edward and Fergie's once "fond" relationship was taken out with the trash, and the 1999 nuptials commenced a string of royal events that Fergie was intentionally left out of.
A series of royal snubs has followed Sarah Ferguson
From then on out, Sarah Ferguson and Prince Edward's relationship was done, and Fergie's ongoings with the royal family all but ceased. Yes, she was the mother of two princesses and had immense name recognition, but given that she was divorced from Prince Andrew, she no longer experienced the bells and whistles that come with royal life (nor did she have access to the family like she used to). Thus commenced a number of snubs handed down to Fergie, most notably being not receiving an invite to the royal wedding of Kate Middleton and Prince William in 2011.
Speaking to Town & Country about the matter, Fergie admitted that she took herself on a trip to Thailand during the course of her nephew's wedding, hoping to "heal" from the still-open wound. And as if being snubbed by Edward's and William's weddings weren't enough, Fergie once again had to sit out of Prince Harry and Meghan Markle's reception. As noted by Marie Claire, the former royal was one of the 600 guests to attend the ceremony in 2018, but given "her history," she didn't make the reception cut. Talk about a fate set in stone.
Sarah did not join Edward or the rest of the royal family to commemorate Prince Philip's life
It seemed as though Prince Philip would live forever, but the storied royal took his final breath on April 9, 2021 at the age of 99. Soon after his death, Philip's four children spoke out about their father's life and legacy, with many other members of the royal family following suit. Even coming out of the disgraced woodworks was Prince Andrew, who made a statement regarding his father's passing. Of course, Prince Edward too spoke to the public about Philip, calling the entire situation a "dreadful shock," as per Hello! Magazine.
Statements aside, the members of the royal family rallied around Queen Elizabeth at the time of her husband's death. Hello! Magazine further reported that Sarah Ferguson and Andrew had been joining the queen on her daily walks, doing what they could to support her during her time of grief. With Fergie's efforts in mind, you'd think that perhaps the situation would have called for the rift between her and Edward — and the rest of the royal family — to heal, but such was not the case. Despite her ex-husband, former extended family, and two daughters attending Philip's memorial, Fergie was once again left off the guest list.
Where do things stand between the former in-laws today?
If it's not clear that Sarah Ferguson and Prince Edward have some skeletons in their shared closet by now, we don't know what other info to present to you. And as it turns out, not a lot has been revealed about their dynamic these days.
Of course, Fergie has been inevitably wrapped up in Prince Andrew's scandal and dwindling royal status, remaining steadfast in her support of her ex. "I completely stand by Andrew 100%," she confessed, as noted by The Guardian, recalling that her wedding day to the prince was the happiest of her life. "I married the best man in the world," she continued.
As for Edward, he has made it clear that the last mess he wants to step in is Andrew's faltering status, with the Daily Mail reporting that he has actively avoided Windsor Great Park, as that's where Andrew has taken daily refuge amid the disturbing allegations lodged against him. "Edward doesn't think it is wise to be seen anywhere near Andrew at the moment and he certainly has nothing he wants to say to him about the case," a source told the Daily Mail. So while we don't know a ton about Fergie and Edward's dynamic today, it's clear that they're on opposing teams.