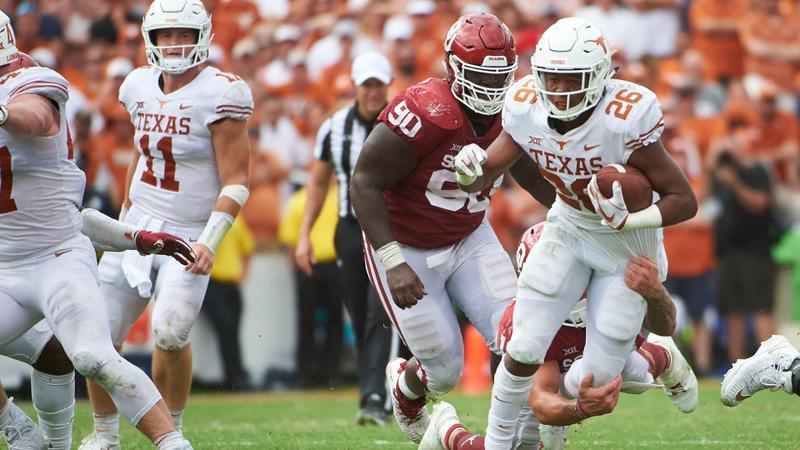 College football returns to the spotlight soon with the season kicking off tomorrow, Aug. 27.
See Our List: 100 Most Influential Money Experts
SNAP Benefits: How Long Do They Last?
Not surprisingly, some of the most successful – and rich – coaches in college football are at the helm of many of the preseason title contenders. The coaches of the top four teams in the Associated Press and coaches' preseason polls – Alabama's Nick Saban, Ohio State's Ryan Day, Georgia's Kirby Smart and Clemson's Dabo Swinney – also make the list of the college football coaches with the highest net worths.
Just how wealthy are some of college football's coaches? GOBankingRates reviewed their earnings, and net worths, to determine their rankings. And No. 1 on the list probably won't come as a surprise.
12. Ryan Day
School: Ohio State
Net Worth: $3 million
Ohio State hired Ryan Day as head coach in December 2018, and when the Buckeyes won the Big Ten championship in 2019 and 2020, Day became the first coach to win the conference title in his first two years leading the storied program. He is under contract through the 2026 season.
11. Lane Kiffin
School: Mississippi
Net Worth: $6 million
Lane Kiffin was just 32 when he debuted as head coach of the NFL's Oakland Raiders in 2007, but the youth movement didn't last long. He was fired four games into his second season with an overall 5-15 record. He's found a home in college football, though, leading Tennessee, Southern California, Florida Atlantic and now Mississippi to a combined 76-41 record.
10. Mike Leach
School: Mississippi State
Net Worth: $8 million
Mike Leach started his head-coaching career in 2000 at Texas Tech and departed after the 2009 season. He later spent eight seasons at Washington State (2012-19) before heading to Mississippi State in 2020. His career record is 150-103, but only 11-13 with the Bulldogs.
8 (tie). Scott Frost
School: Nebraska
Net Worth: $12 million
Scott Frost quarterbacked Nebraska to an undefeated season and the national championship as a senior in 1997. The Cornhuskers haven't won another one since, and Nebraska fans expect better. Frost is 15-29 in his four seasons leading Nebraska, and he will return in 2022 in what could be a make-or-break year.
8 (tie). James Franklin
School: Penn State
Net Worth: $12 million
In November 2021, with rumors swirling that James Franklin was a leading candidate for head coaching jobs across the country, Penn State locked up its coach for the next decade. Franklin signed a contract worth a guaranteed $70 million that could reach $85 million.
7. Jimbo Fisher
School: Texas A&M
Net Worth: $13 million
Jimbo Fisher is the first of four coaches on the list to have led a team to a national championship, accomplishing the feat in 2013 with Florida State. He left the Seminoles and headed to Texas A&M in 2018, lured by a 10-year, $75 million contract. In 2021, the university gave him a contract extension that will keep in College Station through 2031.
6. Kirk Ferentz
School: Iowa
Net Worth: $16 million
Kirk Ferentz is the longest-tenured head coach in the Football Bowl Subdivision ranks, heading into his 24th season at Iowa in 2022. The Hawkeyes have a 178-110 record since Ferentz became head coach in 1999.
4 (tie). Kirby Smart
School: Georgia
Net Worth: $25 million
Kirby Smart is coming off a season when he led Georgia to its first national championship since 1980, a 33-18 victory over Alabama. Smart signed a 10-year, $112.5 million deal in July 2022, making him the highest-paid coach in college football.
4 (tie). Chip Kelly
School: UCLA
Net Worth: $25 million
Chip Kelly achieved success as head coach at Oregon from 2009-12, leading the Ducks to a 46-7 record and four bowl games. He jumped to the NFL in 2013 and couldn't match his college success in four seasons. UCLA hired him before the 2018 season, but the Bruins are 18-25 during the Kelly era.
2 (tie). Lincoln Riley
School: Southern California
Net Worth: $30 million
At just 38, Lincoln Riley is the youngest coach on the list. A native of Texas, he spent the past five seasons as head coach of Oklahoma before being tabbed for the same role at USC on Nov. 28, 2021. The Sooners won 85% of his games as head coach, earning four Big 12 titles, playing in four New Year's Six bowls and appearing in three College Football Playoffs.
1. Nick Saban
School: Alabama
Net Worth: $60 million
Alabama's head coach since 2007, Nick Saban led the Crimson Tide to six national championships in his first 14 seasons. Saban won his first title with LSU in 2003 and is the only coach in modern Bowl Subdivision history (through the 2020 season) to win seven.
More From GOBankingRates
George Malone contributed to the reporting for this article.
Methodology: For this piece GOBankingRates looked at USAToday's "Who are the highest-paid college football coaches?" and Sporting News' "Highest-paid college football cocaches" data and sourced all head college football coaches that were paid above $5 million AND are still currently employed as a head football coach at the NCAA Division I level. With these qualifying coaches isolated, GOBankingRates then found each coach's net wort from CelebrityNetWorth.com. All data was collected and is up to date as of August 1, 2022.
About the Author
Jami Farkas holds a communications degree from California State University, Fullerton, and has worked as a reporter or editor at daily newspapers in all four corners of the United States. She brings to GOBankingRates experience as a sports editor, business editor, religion editor, digital editor — and more. With a passion for real estate, she passed the real estate licensing exam in her state and is still weighing whether to take the plunge into selling homes — or just writing about selling homes.