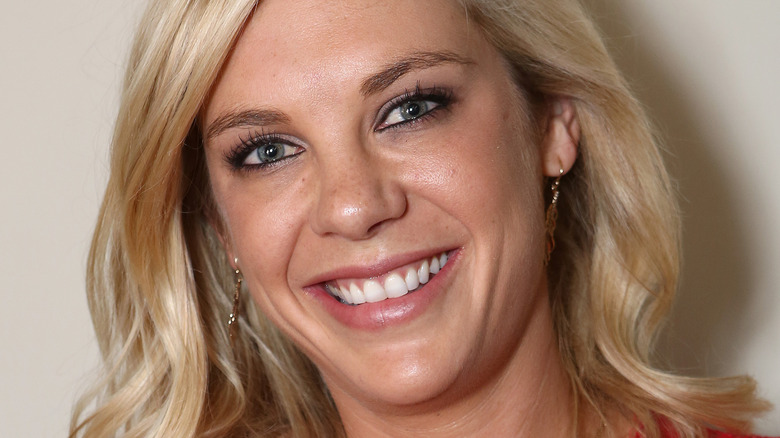 We may receive a commission on purchases made from links.
For as long as there's been a royal family, there's been royal drama. While the extent of said drama has ebbed and flowed over time, relationship stress had made up a bulk of the royal headline-making. Just think about Queen Elizabeth's four children, three of whom got divorced and/or separated from their spouses in the same year (we can't even imagine how stressed she was during that time). Just when everyone thought it couldn't get more tense, a young Prince Harry embarked on his infamous party years, all while his father, Prince Charles, tried to reintroduce his long-time mistress — now wife — to the public. There's of course the more recent royal family drama to keep up with, like Harry and Meghan Markle's mass exodus from royal life — in any case, the theater from the family keeps on giving.
While there are established royal couples today — Prince William and Kate Middleton, Charles and Camilla Parker Bowles, Harry and Meghan, and so on — there are a number of royal exes who have come and gone. So given all the melodrama provided by the royal family, we're doing a deep dive into these almost-royals and the love lost between a number of couples. Here's what these famous royal exes are doing today.
Prince Charles' ex, Lady Sarah Spencer, is still a fairly active member of high society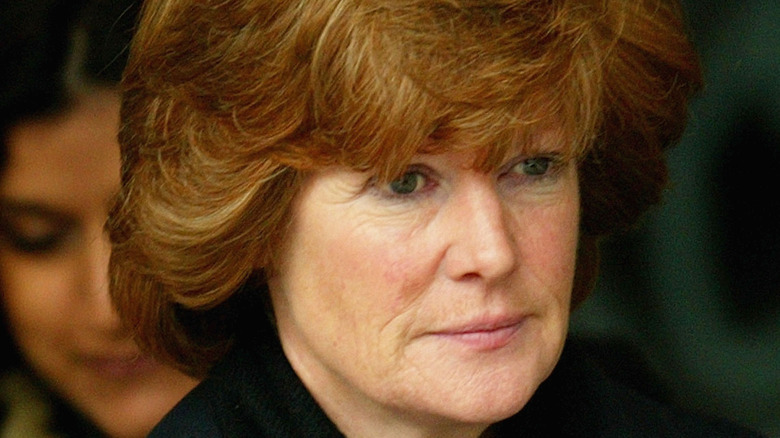 You don't have to be a royal expert to know that the courting period between Prince Charles and Diana Spencer was incredibly quick. In fact, the couple only met about a dozen times before getting engaged. However, many may not know that the two were introduced by Lady Sarah Spencer, Diana's older sister, who at one point had been Charles' girlfriend herself. Keeping up? Charles and Sarah, exes — Sarah and Diana, sisters — Charles and Diana, married.
Okay, now that we have that established, we can get into what happened. As noted by Esquire, Sarah called herself "cupid" when she brought the two together, and it truly seemed like a fairytale. Of course, the story only lasted so long — the couple got divorced, and Diana died in a tragic accident in 1997. Esquire noted that Sarah joined Charles to retrieve Diana's body from Paris (where she died), and we can't even imagine how difficult that was.
These days, Sarah lives in Lincolnshire and continues to be a staple figure in high society. She was seen in attendance at both Prince William and Prince Harry's weddings (of course, they're her nephews), and she also attended baby Archie's christening.
Captain Mark Phillips, Princess Anne's ex-husband, is very involved with horse trials
When Prince Charles and Diana Spencer were in the throes of a nasty separation in 1992, Princess Anne was going through a rather sad break up, too. Hers was able to slip further under the radar, however, given that the press attention was being paid to her brother and sister-in-law. In any case, Anne's divorce from her first husband, Captain Mark Phillips, allowed her to marry her true love, Timothy Laurence, in the same year her divorce was agreed upon. The pair have been married ever since, but for his part, Phillips hasn't really kept the marital drama at bay.
As noted by the Daily Mail, Phillips is very involved in the equestrian community — which makes sense, given how invested Anne is in all things horse-related. However, after he married his second wife, Sandy Pflueger, Phillips was caught in an extra-marital affair with a riding assistant, Lauren Hough, who was 30 years younger than him. Phillips and Pflueger would go on to get divorced in 2012, unsurprisingly, and Phillips has kept a relatively low profile since then. In fact, he can be seen regularly contributing to Horse and Hound Magazine (cuing all "Notting Hill" fans now).
Meghan Markle's ex-boyfriend, Cory Vitiello, is a successful chef and a married man
Before she was a royal, Meghan Markle was a famed actress in her own right. Unlike other royal spouses — who have come from high society families or have been known in royal circles for some time — Meghan was an American, an outspoken advocate, a college-educated woman, and a career actor. With that in mind, it's no wonder that some of her relationships made it into the headlines, even before Prince Harry came into her life. As noted by The Sun, Meghan was once linked to Canadian chef Cory Vitiello. Their relationship has, in part, gained quite a bit of attention as it's been suggested that they were dating when Meghan's path first crossed Harry's. After two years together, the two called it quits, and Vitiello has regularly declined to answer any questions as to the timing of their breakup.
As for his life now, the chef and father is staying busy with his work and life at home. As noted by The Toronto Star, Vitiello and his partner, singer Martina Sorbara, welcomed their first child in 2018 — a boy named Barlow.
"Not much sleep right now, but it's great," Vitiello said of his new life as a dad, saying that the all-hours role wasn't much different than being a chef.
Chelsy Davy has thrived since her relationship with Prince Harry ended
Of all Prince Harry's ex-girlfriends, Chelsy Davy may be the most well-known. The two were together for quite some time — about a decade, in fact — and their young love was covered from head to toe by the paparazzi (no surprise there). But the pressures of conforming to royal life — coupled with the intense media scrutiny — ultimately highlighted the cracks in the couple's foundation, and the two eventually called it quits. Davy has been notoriously private since, according to the Evening Standard, even narrowing down her friend group by a large margin. In a moment of surprising honesty, however, she did open up about the scrutiny she faced in a 2016 interview with The Times. "It was so full-on: crazy and scary and uncomfortable. I found it very difficult when it was bad. I couldn't cope," Davy revealed. "I was young, I was trying to be a normal kid and it was horrible."
Maintaining a rather low-key profile these days, Davy is in a relationship, but she has never once revealed as to who the mystery man is, according to the Evening Standard. And in a complete surprise to some, Davy welcomed a baby in 2022.
Trevor Engelson, Meghan Markle's ex-husband, has moved on
When Meghan Markle hit the royal scene, her identity was boiled down into a few simple facts, as she really was very different from a typical royal spouse. Meghan was bi-racial, American, an actress, and (wait for it) a divorcee. Yes, Meghan had been married once before, and as with anything to do with Meghan and Prince Harry, her previous relationship was brought back into the spotlight for the world to see. So who was her first husband? The duchess was married to Trevor Engelson, a Los Angeles-based producer, in 2011. In fact, the couple, as noted by The Cut, had been together since 2004 and tied the knot in a destination wedding in Jamaica. However, their union was not meant to last, and the pair filed for divorce two years later in 2013. The Cut noted that distance was an issue for the married couple, as Engelson was still in LA and Meghan was shooting "Suits" in Toronto.
As for Engelson these days, he actually popped the question to his now-wife, Tracey Kurland, just two weeks after Meghan and Harry's high profile wedding in 2018 (a bit of odd timing, if you ask us). The Daily Mail further noted that Engelson and Kurland tied the knot in a Hidden Hills, California wedding.
Willem Marx, Kate Middleton's 'first love,' is a successful journalist
Kate Middleton may be the picture of sophistication these days, but back in her college years, she was a regular on the London nightclub scene (and even modeled a sheer dress during a fashion show — if you're a royal watcher, then you know the significance of this particular event). And while Prince William ultimately popped the question to Kate, he wasn't her first love — that title belongs to Willem Marx, a successful journalist with whom Kate crossed paths in 2000.
As noted by PopSugar, Kate and Marx first met when she was a student at Marlborough College. Apart from the detail that he was her "first love," not too much is known about their relationship. However, it must've ended on good terms, because the journalist was invited to Kate and William's wedding in 2011.
These days, Marx serves as a special correspondent for PBS' NewsHour, and has worked for NBC, CNBC, NPR, and more, according to his profile on the Pulitzer Center's website. If that wasn't impressive enough, Marx is said to focus his work on religious issues, environmental causes, human rights, and further impressive beats. He is currently based in London and is happily married to Johanna Botta.
Rose Farquhar, William's first serious girlfriend, has explored a singing career
Prince William is now so well associated with his outward decorum, his dedication to the crown, and his role as a family man, so it's sort of difficult to see him as a young, dating around kind of guy (although pictures of a young William certainly make us a little weak at the knees). As it turns out, he had quite a few girlfriends back in the day, one of them being Rose Farquhar, a connection that dated back all the way to his childhood, as noted by PopSugar. As it turned out, William and Farquhar — who is the daughter of master of the Beaufort Hunt, Captain Ian Farquhar — dated while they were in college, and she was his first committed relationship. Of course, as we all know, their time together did not last, but it certainly doesn't seem like there is bad blood between them.
In fact, years after their college days together, Farquhar decided to audition for "The Voice: U.K." in 2016, flexing her singing chops in front of judges Will.i.am, Paloma Faith, Ricky Wilson, and Boy George, as noted by the Daily Mail. Clearly she didn't want to bring any kind of bad publicity to her ex, and with that in mind, Farquhar got William's "blessing" before hitting the stage. No wonder these exes are still "on good terms."
Lady Jane Wellesley lived in Camilla Parker Bowles' shadow amid her relationship with Charles
Prince Charles was known for having a very impassioned relationship with Camilla Parker Bowles, but she was not the royal family's pick for the future king. Despite their feelings for one another, it was made clear that Charles needed to find a future wife elsewhere (cue Diana Spencer). But before Diana was on the scene, there was another woman who could've become the Princess of Wales: Lady Jane Wellesley. Royal biographer Christopher Wilson recounted in the documentary, "Royal House of Windsor," that Jane was also courted by the heir to the throne, and while it should've been an exciting time, their short-lived union was clouded by Camilla's influence.
"Any pretty woman who was around wanted to be seen on the arm of the Prince of Wales," Wilson said, as noted by Express. "But pretty soon, they came to the realization of what it was like to live with a man who was in love with somebody else." With that said, Jane pulled the plug.
From what we can tell, Lady Jane has kept a relatively low profile since then, but she did release a book entitled, "Wellington: A Journey Through My Family," as an ode to the generations that came before her. The book was published in 2010.
Kate Middleton is friendly with ex Rupert Finch to this day
It seems as though the circles of high society are quite small, as everyone has kind of dated everyone. That can certainly be said for Kate Middleton's small circle at university, where she dated Rupert Finch before meeting Prince William, as noted by Tatler. Kate, William, and Finch all studied at St. Andrews University before the future duchess met Diana Spencer's eldest son. It's unclear what exactly happened between her and Finch, but it all seemed to pan out fairly drama-free, as Kate's ex attended her wedding to William in 2011.
As it so happens, Finch brought his then-girlfriend, Natasha Rufus, to the royal wedding with him — the two tied the knot themselves two years later, and Kate and William attended! As for Rufus, Tatler noted that her father was a good friend of Princes Charles', and that she'd known both William and his brother, Prince Harry, since childhood.
As for what Kate's ex is up to these days, Finch and Rufus are now parents to three beautiful children, and even sat down with Hello! Magazine for an exclusive after their third child was born — and in the interview, Rufus talks about the fashion line she co-founded, Beulah London, of which Kate is a fan. Talk about a small world!
Prince Harry's well-known ex, Cressida Bonas, is now happily married
Prince Harry's single years were certainly a topic of press attention, as he truly seemed like the most eligible bachelor out there. But when he and girlfriend Cressida Bonas called it quits, people were definitely surprised. As noted by the BBC, the pair ended their relationship in an "amicable" decision, maintaining that they were still "the best of friends" in the aftermath. The news came as a shock for some, the BBC noted, who thought that Harry would ask Bonas to marry him, as his 30th birthday was in the near distance at the time. But alas, the two were not meant to be, and Harry even made it clear that "the relationship didn't end because he found Cressida 'too needy,'" the BBC noted.
So what has Bonas been up to since? Like Harry's other high profile ex, Chelsy Davy, Bonas has kept a relatively low profile, but has clearly moved on with yet another Harry. Hello! Magazine noted that Bonas tied the knot with Harry Wentworth-Stanley in a low-key wedding in 2020, not confirming the news herself for another six weeks after the wedding. It seems as though exes that once found themselves in the spotlight prefer to keep their lives a bit more private — we can't blame them.
Rumored ex of Meghan Markle, Rory McIlroy, has a fruitful career
Nothing catches fire quite like a rumor, and Meghan Markle was certainly at the center of a smoke and mirrors situation alongside famed golfer Rory McIlroy. As noted by Page Six, an "unexpected friendship" was established among the two back in 2014. The ALS ice bucket challenge was all the rage at the time, and McIlroy challenged then "Suits" star Meghan to the very cold public display of support. Not only did Meghan take up the challenge, but McIlroy himself helped dump the bucket of ice over her head. As soon as the video hit Twitter, rumors about their bond flew into the atmosphere.
To this day, neither Meghan nor McIlroy has commented on the relationship, but Irish Central noted that it wasn't just the ice bucket video that had people talking. Meghan and the golf star were once spotted enjoying each other's company while out for dinner in Dublin, but forever maintained that they were simply friends. Hm …
As for McIlroy, the golfer is back in the headlines these days regarding his fruitful career, telling RTE that he is determined to play in the Irish Open in 2023.
Andrew Parker Bowles is the ex of not one, but two royals
Keeping your wits about you and decorum at the forefront of your mind would be the tactic that many of us would use if ever rubbing elbows with a royal. If you're Andrew Parker Bowles, however, that ship sailed long ago. As we're sure you guessed by name association, Andrew is the ex-husband of Camilla Parker Bowles — and he also happens to be Princess Anne's ex-boyfriend, too. Yes, you read that correctly. Before Andrew and Camilla tied the knot, Anne and Andrew were quite an item — but they weren't allowed to get married for religious reasons, Tatler details. In any case, Andrew is quite the royal insider these days, and even though he's an ex not once but twice removed, he is still very much a part of the royal circle.
Anne and Andrew have been spotted together on numerous occasions enjoying different royal events — Anne is quite the equestrian herself — and her ex has been along for the ride. Tatler further detailed that he attended Camilla and Charles' wedding in 2005, and was even seen in the royal box during the 2021 Royal Ascot. Whatever drama happened there is clearly old news these days.
William's relationship with ex Jessica Craig was very complicated
When we say the phrase, "There's always that one ex," we can hear every woman's eyes rolling, because there always seems to be that one ex-relationship that our current partner can't get over — as much as they say they are. You might be surprised to learn that Prince William might fall into this category, as his relationship with Jessica Craig — commonly known as Jecca — proved to cause a lot of tension for him and Kate Middleton. As noted by She Knows, William and Craig still kept in touch and even saw each other while vacationing, even when the prince was dating Kate. In fact, William traveled all the way to Kenya, where Craig grew up, one summer and didn't take his future wife with him. When he attempted to go for a third time, Kate was not having it: A source sharing that she was "threatened and humiliated" regarding the situation. We certainly cannot blame her.
William and Kate ultimately tied the knot in 2011, and Craig found her match in conservationist Jonathan Baillie, as noted by Vanity Fair. The two got married at Kenya's Lewa Wildlife Conservancy in 2016, and the prince traveled to the country as a wedding guest. But get this — Kate didn't go with him. Some bad blood never ceases to run.
Sarah Ferguson is just as much part of the royal family today as she was when married to Andrew
Of all the famous royal exes, maybe none are as well-known — or still intertwined with the royal family — as Sarah Ferguson. The ex-wife of the now disgraced Prince Andrew, Fergie is an author, a mom of two, a grandmother, and a staunch supporter of her ex-husband. Some might find it hard to believe, but the divorced pair still live together and are certainly attached at the hip. When the news broke about Andrew's affiliation with sex offender Jeffrey Epstein, who was right there to support him? Fergie, of course.
In an interview with People while promoting her then-latest book, Fergie briefly opened up about the allegations lodged against her ex-husband, telling the publication that she was in his corner no matter what. "Whatever challenges he has, I will stand firm to the co-parenters that we are together," she said. "I believe that he's a kind, good man, and he's been a fabulous father to the girls."
Of her life outside her relationship with Andrew, Fergie's second act has been defined by her commitment to herself. She told People, "I have to be aware that trying to be perfect is no longer necessary, and that actually being Sarah is just enough."