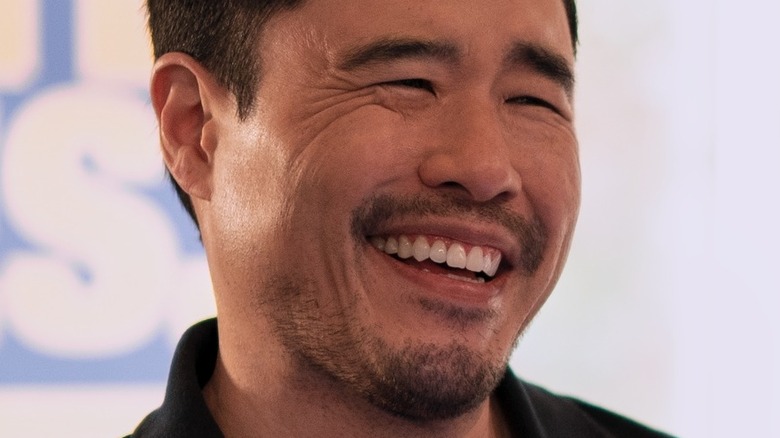 One of Netflix's most unique upcoming projects is "Blockbuster," a series set in the last Blockbuster store around. It's a strange full circle moment for the streamer as Netflix's streaming success can largely be seen as the beginning of the end for brick and mortar rental chains like Blockbuster Video. Making circumstances even stranger is the fact that Blockbuster actually had a chance to buy Netflix all the way back in 2000, per Business Insider. Blockbuster eventually filed for bankruptcy in 2010, via CNN.
There's still plenty of nostalgia around the chain that the upcoming show can capitalize on. There was even a documentary called "The Last Blockbuster" about — you guessed it — the last Blockbuster, which is independently run, released in 2020. That documentary featured filmmakers like Kevin Smith and Jamie Kennedy reminiscing on the days before content was a click away. The real life last Blockbuster has become such a tourist attraction that they offered fans a chance to actually sleep at the store in 2020, per Variety.
The show already has a release date, an impressive cast, and plot details. Here is everything we know so far about "Blockbuster."
What is the plot of Blockbuster?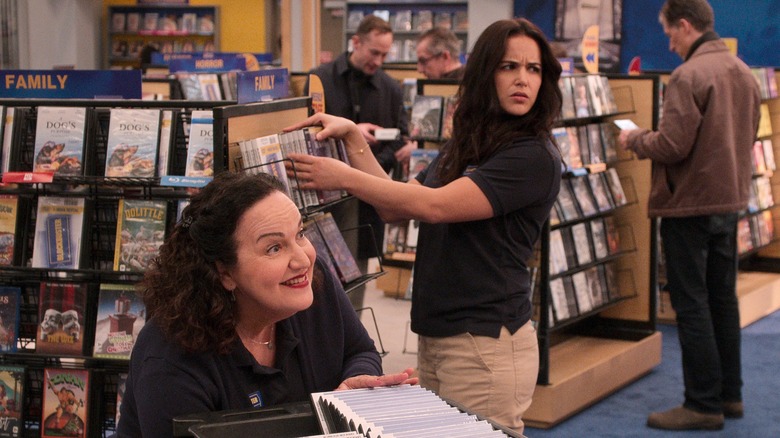 "Blockbuster" takes place at the last standing Blockbuster location and details what it takes for a video rental store to survive in 2022. The show follows lead character Timmy Yoon just as he discovers he is operating the last Blockbuster Video in America. Netflix describes the character as "an analog dreamer living in a 5G world." He and his staff — which includes "a long-time crush" — have to battle to stay in business in a world that needs to be reminded about the benefits of the human connection that can come from heading to a brick and mortar store and sifting through the shelves to find just the right movie.
Tracey Pakosta, Head of Comedy for Netflix, described the show as "the story of a dedicated group of co-workers" in a statement (via Deadline), adding that it has "a lot of heart." Pakosta said it was a "no brainer" when the series was pitched by Vanessa Ramos and David Caspe. "When Vanessa and David first came in and shared this idea for a comedy series, we were immediately excited," she revealed. Ramos has plenty of experience on workplace comedies, having previously written on shows like "Superstore" and "Brooklyn Nine-Nine."
Who is in Blockbuster?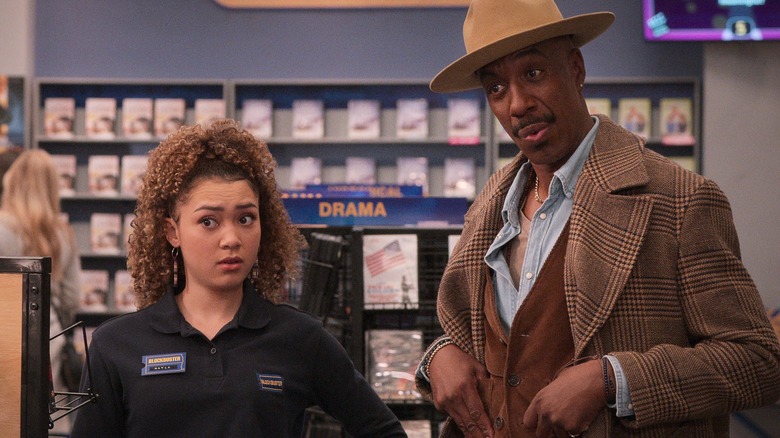 The lead role of Timmy Yoon is played by Randall Park, who is no stranger to TV comedies having starred as Huang family patriarch Louis in the hit series "Fresh Off the Boat." He's best known to Marvel fans for his turn as Jimmy Woo in "WandaVision." Park also has film experience, having starred as Supreme Leader of North Korea Kim Jong-un in the controversial Seth Rogen-James Franco comedy "The Interview" and the rom-com "Always Be My Maybe," which dropped on Netflix in 2019. Park is joined by the likes of Tyler Alvarez, Madeleine Arthur, Olga Merediz, JB Smoove, and Kamaia Fairburn, Netflix has confirmed.
According to Deadline, among the characters being portrayed are Carlos (Alvarez), a first generation immigrant who learned English by watching movies and wants to be a filmmaker, and Connie (Merediz), a mother figure to her colleagues. "Curb Your Enthusiasm" star JB Smoove will appear as Timmy's best friend Percy, a flashy business owner whose daughter Kayla (Fairburn) works at the titular store. Arthur portrays Hannah, a sweet and savvy staff member who lost her mother when she was young.
Leading the ensemble alongside Park is Melissa Fumero as Eliza, the second in command at the store. She is the longtime crush of Park's Timmy. "She left Harvard after one semester to start a family, but now things are on the rocks with her high school sweetheart," Netflix said in a press release. Like Park, Fumero is a veteran of TV comedy, having appeared in over 150 episodes of "Brooklyn Nine-Nine."
When will Blockbuster be released?
Netflix has set a November 3, 2022 release date for "Blockbuster." The first season will consist of 10 episodes. Instead of releasing once a week like the retro days, "Blockbuster" will instead have all of its episodes released at the same time for everyone's viewing pleasure, per Variety. According to the same report, each episode will be a half hour in length, which makes sense as the comedy was originally set up at NBC in 2021, according to Deadline. The series was shopped around after not going forward at the network and it was eventually picked up by Netflix in November 2021. Netflix gave the show a straight to series order. This was on the heels of the streamer saving another NBC show, "Manifest," which ran for three seasons before getting a Season 4 renewal at Netflix.
Along with the release date for "Blockbuster" being announced, a handful of photos from the series have also been published, which include a look at the main cast. The Netflix pickup for "Blockbuster" makes sense as Tracey Pakosta was previously the co-head of scripted television at NBC, where the executive was involved in the development of "Superstore" and "Brooklyn Nine-Nine," both Vanessa Ramos shows. "To say getting to make a show about a place I love, with my friends Jackie and David, and Randall Park as our star is a dream come true, somehow feels like an understatement," Ramos said (via The Hollywood Reporter). "I could not be more grateful to Jim [Donnelly] and Megan [Macmillan] at Universal for supporting this project since day one and Tracey, Andy [Weil], and the whole team at Netflix for being on board with so many weird jokes."