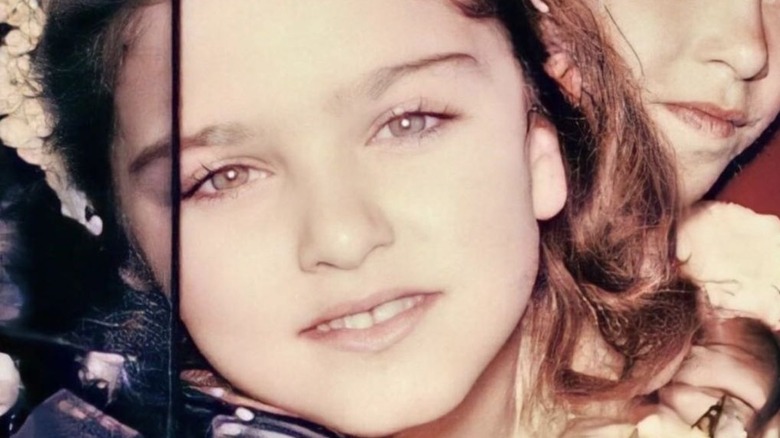 Madonna — it would be hard to find many people who haven't heard of her. With a groundbreaking career that has spanned multiple decades, the singer has become a cultural legend. In fact, Madonna has transformed the music industry, helping to make it what it is today.
Madonna's illustrious career began in the '80s with a series of chart-topping singles such as "Holiday," "Like a Virgin," "Material Girl," and the list goes on. Since catapulting to the top of the industry, Madonna has gone on to become a well-known film actress with roles in "Evita," "Who's That Girl," "Swept Away," and "Die Another Day." She also turned her attention to business endeavors, becoming the face of multiple brands. Madonna's advocacy for women and the LGBTQ community has also become a big part of her life. Throughout it all, Madonna has continued to push boundaries in the music industry.
It's hard to imagine a time when Madonna wasn't — well — Madonna. However, she began her life as Madonna Louise Ciccone in a large family in Michigan. After a normal childhood, Madonna found herself dancing in New York, unaware that in a few years, she'd be the biggest pop star in the world. Here is the stunning transformation of Madonna.
Madonna grew up in a big family in Michigan with dreams to 'be somebody'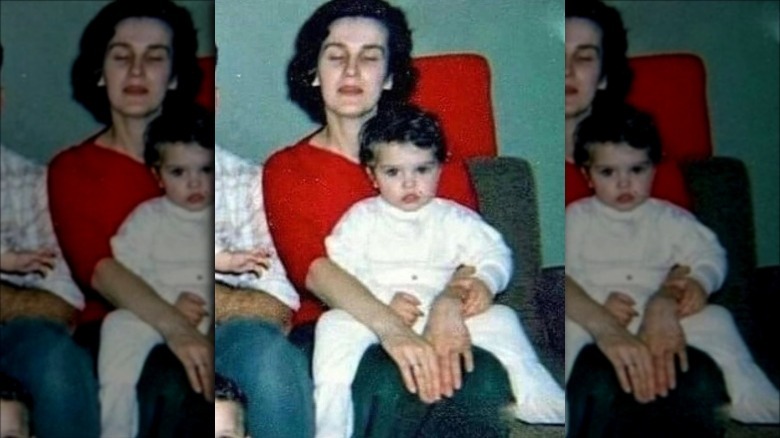 Madonna was born Madonna Louise Veronica Ciccone in Michigan on August 16, 1958. Her father was an Italian engineer, and her mother was a French Canadian X-ray technician who had once been a dancer. Madonna grew up in a big family — she was the third of six children (via Biography). As she told MSNBC News in 1987, coming from a large family gave her drive and ambition. She explained she always wanted to "go somewhere and be somebody." She went on to recall, "You want your parents' attention … You don't want the hand-me-down clothes … You want to stand out. You want to be treated special."
In another interview with Oprah, Madonna went into more detail about how her childhood made her the woman she became as an adult. "I'm just a scruffy, tough girl from Michigan who really loves learning and is curious about life — hair back in a ponytail," she explained. It sounds like Madonna's large family gave her the drive to become extraordinary — but at heart, she's still a bit of a tomboy from small-town Michigan.
Madonna's mother died when she was just 5 years old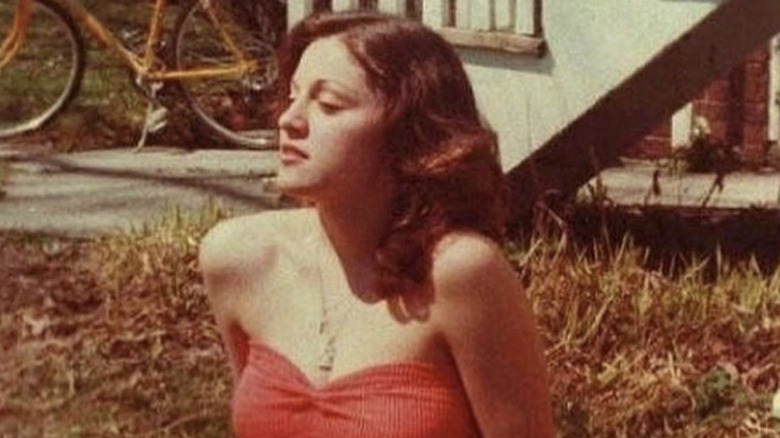 Madonna's mother died in 1963 of cancer when Madonna was 5 years old (via CNN). This traumatizing event became something that would define the singer for her entire life. In an emotional interview for Time, Madonna recalled her mother's illness. "I remember feeling stronger than she was," she revealed. "I was so little and I put my arms around her and I could feel her body underneath me sobbing and I felt like she was the child … I think that made me grow up fast."
After her mother died, Madonna turned to her father for comfort — but as one of six children, she was disappointed. "My family was always split up and we had to go stay at relatives'," she continued. Then, her father remarried. "I felt in many ways that my stepmother stole him from me. I felt deserted," she told Rolling Stone. And so, Madonna developed a thick skin and a fierce independence.
The event also gave Madonna an obsession with death, and as she told Interview, "the idea that you never know when death will arrive, so one has to do as much as possible all the time to get the most out of life."
Madonna was an outcast in high school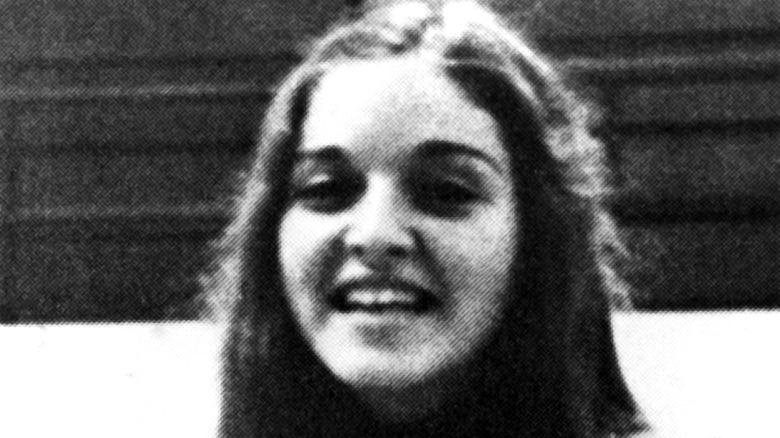 Madonna eventually became one of the world's most popular stars — but in high school, things were different. In an interview with Howard Stern, the singer explained that her family moved from the diverse town of Pontiac to an all-white suburb. "I just didn't fit in," she recalled. "I just felt like I was with rich people, and I wasn't and I felt out of place … I felt like a country bumpkin. And I was resentful."
As a friend of Madonna's told the Independent, Madonna was noticeably different as a teen. "She was a cheerleader, so that put her into the jock category," he said. "But she was also a free spirit and a thinker, so that made her more of a freak."
Of course, Madonna did eventually become popular as a singer, but she retained her individuality and freedom of spirit. Still, it seems that feeling out of place in high school has haunted Madonna throughout her life. As she told Harper's Bazaar in 2011, "I still feel that if you don't fit in, you're going to get your a** kicked … I've always been acutely aware of differences and the way you are supposed to act if you want to be popular."
Madonna got her start in New York City as a dancer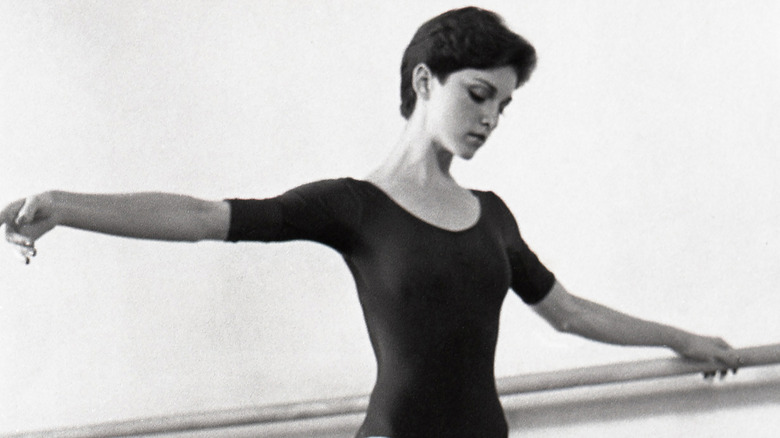 After graduating from high school, Madonna set off for the bright lights of New York City. Her ambition? To become a dancer. She was influenced by her ballet teacher, Christopher Flynn, and she went on to study dance at the University of Michigan for a few years, before dropping out and heading to New York (via Independent). She took classes with Martha Graham and lived on friends' sofas. In an essay for Harper's Bazaar, Madonna explained why she made the move. She wanted to become "a REAL artist. To be able to express myself in a city of nonconformists. To revel and shimmy and shake in a world and be surrounded by daring people."
New York wasn't what Madonna expected — she had some traumatizing experiences, but, as she put it, she was "hell-bent on surviving." Her goal, as she told Oprah, was to dance professionally. "I was going to be happy if I made it onto Broadway," she shared. She had no idea what was around the corner.
Madonna got attention for her voice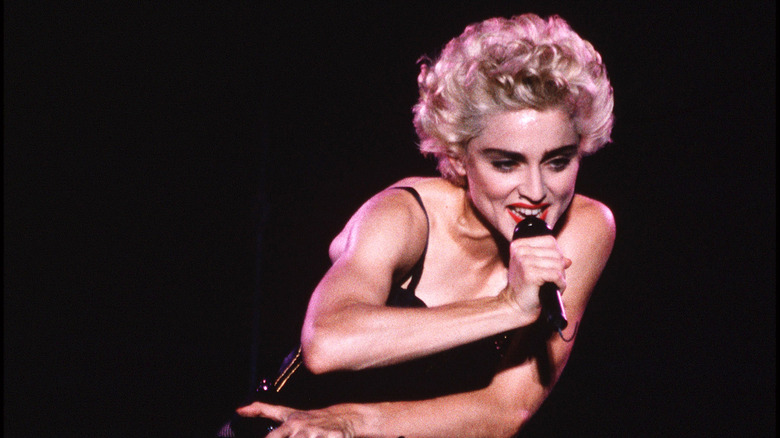 Despite having ambitions to become a dancer, Madonna started to get attention for her singing voice. In an interview with CNN, Madonna explained, "People would hear me sing and they'd say, 'Hey, your voice isn't bad.' And I'd say, 'Oh, really?' I mean, I never had any training. I never wanted to be a singer." Madonna soon teamed up with Camille Barbone, a music producer who eventually became her manager. As Barbone told the Independent, "She was living in a hovel in a dangerous part of town. I wanted to give her a safe haven, because in a lot of ways she seemed wounded." She soon became like Madonna's surrogate mother — she even called her "the Kid."
Barbone was the first person in the industry who took her seriously. "I brought her credibility," she continued. "Word got around that someone was investing money in her, someone with a studio and contacts." After a failed demo, Madonna moved on from Barbone. Eventually, she created a demo of the song "Everybody," which led to her first deal with Sire Records. In 1982, she recorded her first single — and the rest is history.
Madonna was unprepared for her megastardom after 'Like a Virgin'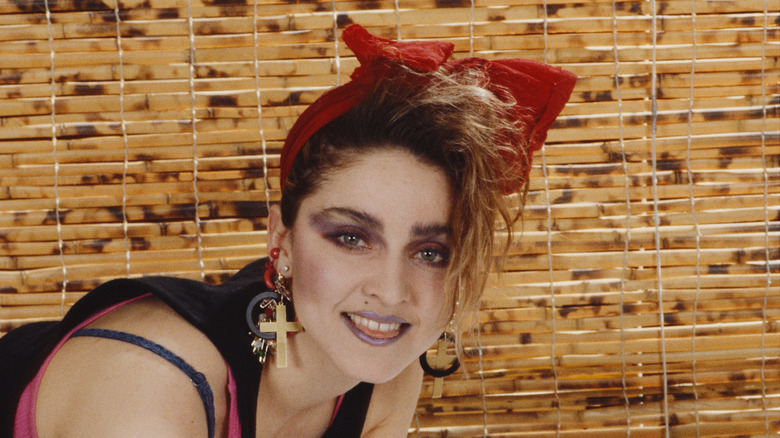 In 1984, Madonna performed "Holiday," one of her earliest songs on "American Bandstand." When host Dick Clark asked the relatively unknown singer about her dreams for the future, she said confidently, "To rule the world." Her next album, "Like a Virgin," brought Madonna a lot closer to world domination. In fact, even though she clearly had extremely grand ambitions, she was still shocked by her newfound fame.
After spending her early 20s with next to nothing in New York City, Madonna was suddenly one of the world's most famous pop stars. As she told The Guardian, it was a shock to the system. "I remember the first concert I did on the Virgin tour, in Seattle, when everything became big and I had no way of being prepared for it," she revealed. "It literally sucked the life out of me, sucked the air out of my lungs when I walked on stage." Eventually, Madonna got used to her fame — but at the beginning it was definitely a huge transition.
Madonna single-handedly transformed the medium of the music video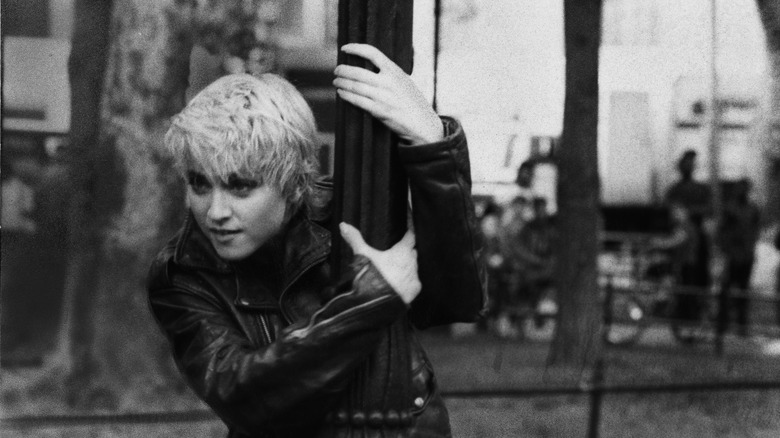 In Madonna's entry in the Encyclopedia Britannica, she is called "the first female artist to exploit fully the potential of the music video." And as Rolling Stone noted, "Madonna's music videos have spent more than 20 years sparking conversations about fashion, feminism, sex, religion and what you could and could not show on television." In other words, while Madonna's music itself was important, it was her controversial, avant garde music videos that really made her a groundbreaking artist.
Madonna's rise to fame coincided with the rise of MTV and the medium of the music video (via MTV News). At the time, Madonna developed a reputation for creating highly artistic, symbolic videos that worked as standalone short films.
Not only was Madonna establishing herself as a singer, but she was also proving herself to be a talented film visionary. As the director of "Papa Don't Preach" explained to Rolling Stone, Madonna's videos were very much her own creations. "The strongest thing I came away from was the value of creative freedom, and that she used that in a very smart way," he explained. "She's extremely focused and mature and had a work ethic. It was a good lesson to me: what to do with absolute, creative power."
Madonna launched an acting career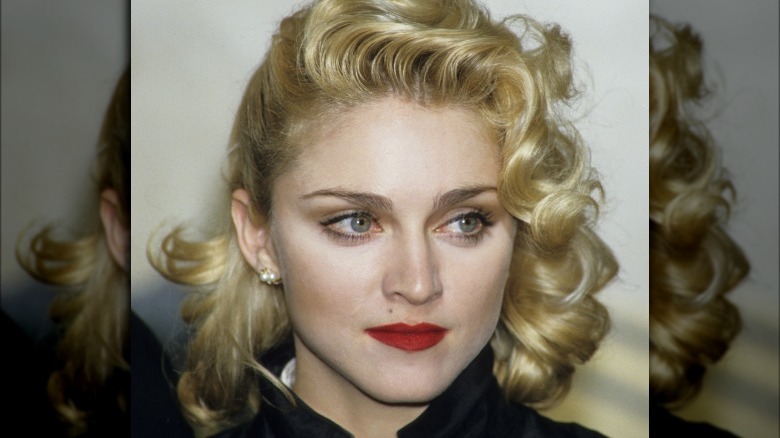 In addition to her singing career, Madonna became well-known for her acting work — although she wasn't always praised for her performances. As Classic Pop pointed out, Madonna appeared in dozens of films throughout her career. Her first major leading role came with the 1985 film "Desperately Seeking Susan." She went on to appear in "Who's That Girl," "Dick Tracy," "Shadows and Fog," "A League of Their Own," and numerous other films over the years.
One of Madonna's biggest roles came with the 1996 musical film "Evita," in which she played Eva, a famous Argentinian actress and political figure. Not only did the film win Madonna some positive reviews, it also became a life-changing project. "Making this movie … was such a challenge and such a learning experience," she told Roger Ebert. "It was two years of my life, and it was so fulfilling to me as an artist. It gave me the chance to work on every aspect of my life, of myself, as a creative person."
It seems that for Madonna, being an artist simply means making art — whether that be songs, music videos, or movies — so she'll always be interested in exploring new mediums, regardless of the reviews.
Madonna was a powerful advocate for the LGBTQ community during the AIDS crisis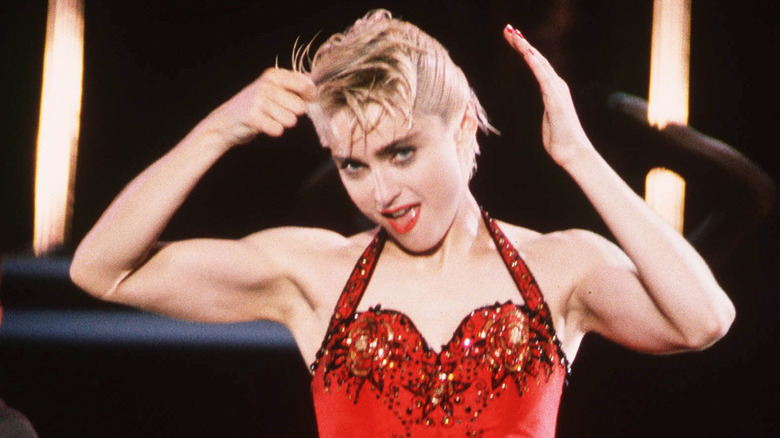 Since her early days as a dancer and singer in New York City, Madonna has been closely aligned with the LGBTQ community. For many queer people, she is a symbol and an icon — and Madonna has always done everything she can to support the community in return.
Madonna's advocacy for the community dates back to the AIDS crisis in the '80s, which disproportionately affected the gay community in New York. "During the AIDS epidemic, I was getting involved with a lot of groups and speaking up and I was enraged by how I saw people being treated," she told NME. "I came to the LGBTQ community and put my arms around them. While everyone else was running away from them, I was running towards them."
Madonna's love for the queer community has never faltered. In 2019, she was awarded the Advocate for Change honor at the GLAAD Media Awards. In an interview with Today after the ceremony, she said, "The first person who embraced me and gave me the courage to believe in myself … was a gay man. And then when I moved to New York it was the gay community that embraced everything that I did."
Madonna married twice, but remained fiercely independent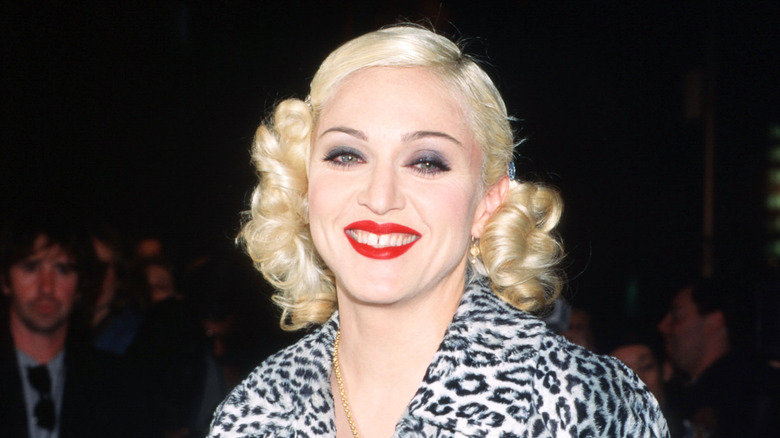 Madonna learned to be independent at a young age after her mother died, and this independence remained throughout her life. She was married to Sean Penn from 1985 to 1989, but their marriage dissolved after a series of stories regarding Penn's drinking habit and rumors of abuse. Throughout the marriage, Madonna felt that the world was against them. "There were rumors about us getting a divorce a week after the wedding," she shared with Rolling Stone. "We fought that … You have to be really, really strong and immune. Very sure of yourself." In some ways, Madonna found that the public attention is what ruined the marriage. "I began to realize how important it is to hold on to privacy and keeping things to yourself as much as possible. It's like a runaway train afterward," she explained.
In 2000, Madonna married director Guy Ritchie. However, the pair divorced in 2008, and CBS reported that the pair had struggled to balance work and family. In 2017, Madonna told The Sun about what she learned from the marriage. "If you're an artist," she said, "you've got to find someone who accepts who you are and is comfortable with that" (via Hello!).
Madonna found purpose and meaning in the Kabbalah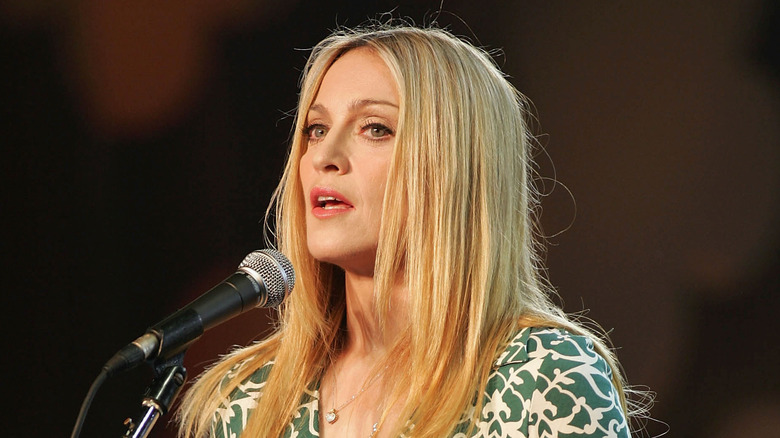 Madonna's first separation left her feeling stranded and unsure. "I was divorced and looking for love in all the wrong places," she wrote for Harper's Bazaar. "I began to search for meaning and a real sense of purpose in life." That's when Madonna discovered Kabbalah, which according to the British Library is "the heart of Jewish mysticism." The word directly translates to mean "the inner wisdom, the essence of God." Delving into this practice marked a turning point for Madonna. As she wrote, "I was introduced to an ancient wisdom that I could apply to my life in a practical way. And for once, questions and debate were encouraged. This was my kind of place."
In an interview with Oprah, Madonna explained what Kabbalah meant for her. "It's a belief system that gives you tools to deal with life," she shared. For Madonna, Kabbalah became a helpful tool for dealing with the pressures of fame and the challenges of life as an artist. "If things were going great, I was happy," she recalled. "If someone said something negative about me in the newspapers, I got depressed." After discovering Kabbalah, Madonna was no longer defined by these things.
Madonna became a dedicated mother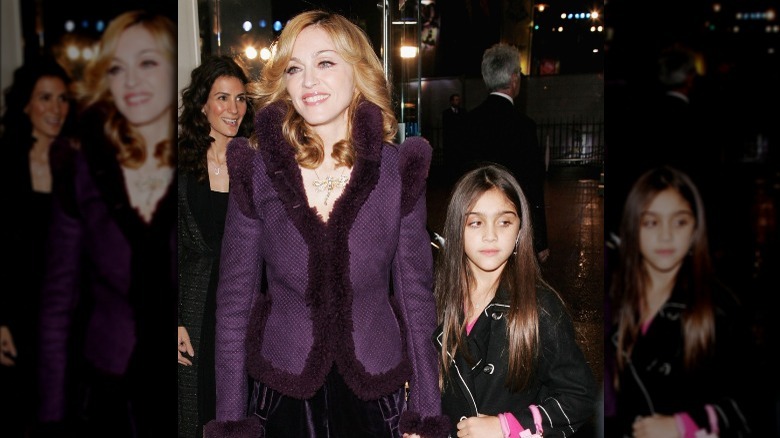 Madonna had her first child, Lourdes Leon, in 1996. Lourdes was the daughter of Madonna's boyfriend at the time, actor Carlos Leon. Then in 2000, Madonna gave birth to Rocco Ritchie, with her then-husband Guy Ritchie. Madonna has also adopted several children: David Banda in 2006, Mercy James in 2009, and twins Stella and Esther Ciccone in 2017 (via The Sun). Becoming a mother of an ever-growing family has been, understandably, completely life changing for the singer.
When asked about the impact of motherhood during a 2019 interview with Today, Madonna said, "It's reminded me how precious time is." She went on, "First and foremost, [children] teach you to stop being obsessed with yourself, because they're always there to throw a wrench in the works." When asked about the possibility of adopting more children, Madonna said, "Never say never." It sounds like Madonna's children have taught her a lot about life — and even after raising six of them, she might be prepared to have more!
Madonna released 'Madame X' in 2019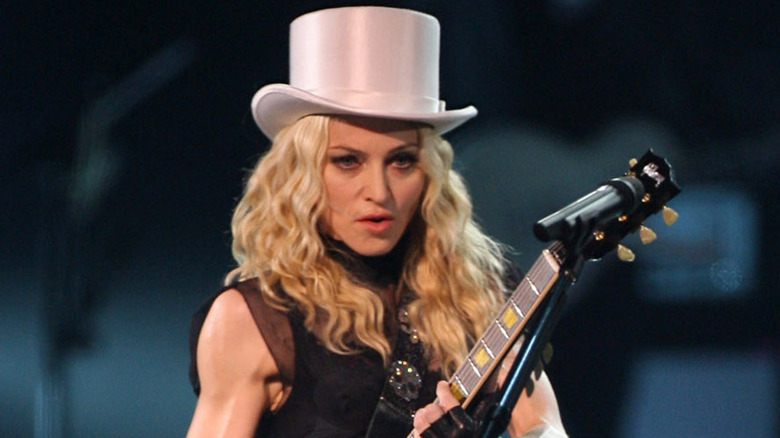 Madonna has become a prolific songwriter and performer over the years — and she's not done yet. In 2019, she released "Madame X," her 14th studio album. For this album, Madonna took on a new alter ego. "She's a secret agent. She travels the world. She changes her identity … She sleeps with one eye open, and she travels through the day with one eye shut," she revealed in an interview with Today. The persona was born out of a nickname given to her by her old dance teacher, Martha Graham, and her feeling of changing as she encountered new places and people from around the world.
As Madonna explained to Mojo (via DrownedMadonna), the album wasn't exactly planned. "I moved to Lisbon because I wanted my son [David Banda] to be able to attend a soccer academy, and I was trying to raise money for a film, and then I got bored waiting and then l ended up making a record. So it just kind of happened," she explained. Because of her move to Portugal, Madonna infused the album with Latin influences. As she told NME, "I didn't make a Latin record intentionally. It just sort of happened because I was living there."