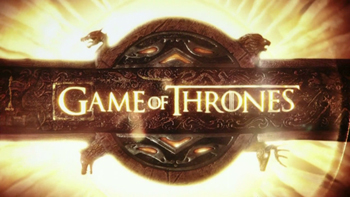 If you're a Game of Thrones (GoT) fan, then you probably already know that the highly anticipated House of the Dragon (HotD) just debuted on HBO. It's been a long three years of waiting for another series with the likes of GoT, and the time has finally come! As a prequel to the original, it uses the same themes and families from Game of Thrones and is likely to reignite a passion for eager fans.
Game of Thrones took the world by storm when the first season began in April 2011. The amazing series, with its powerful plots of war, corruption, and love, captured audiences for eight years up until its last episode in May 2019. However, the plot of the finale episode was nothing short of a disappointment to the majority of die-hard GoT fans. USA Today pointed to a poll that was taken after the last episode, which stated that 60% of readers disliked the finale and expressed their anger on social media.
But why were the fans so angry? Did they want Jon Snow, the son of Rhaegar Targaryen and Lyanna Stark, to be crowned king? Or was it the easy punishment Jon Snow received after murdering Dany – being sent back to Castle Black and the Night's Watch? Whichever angle they looked at, the epic series ended in an epic disappointment. Another disappointing aspect of Game of Thrones was the lack of official digital media, such as video games, that fans could enjoy in the weeks between the shows. House of the Dragon is the same, with no official games as of yet.
Fans of both series can still find a few mobile games to enjoy, if not big console games. For example, Game of Thrones Conquest, and there are other games that are 'like' Game of Thrones Conquest. The Foxy Bingo Slingo titles include Slingo Fire and Ice, a game based heavily on Game of Thrones, right down to the accompanying music. There is also a GoT Map Recap game on mobile, which is influenced by Game of Thrones and helps players refresh their memory of their knowledge of the map of Westeros and Essos. This is also the case on video game consoles; whilst Telltale Games released their episodic game, nothing else came out! Fans of the House of the Dragon wanting a Westeros experience will have to find games 'like' Game of Thrones and House of the Dragon to keep them amused.
If you've been looking to play a game with almost the same plot and feeling as Game of Thrones, try out one of these.
1. The Witcher 3: Wild Hunt
The Netflix original series "The Witcher" has been compared to "Game of Thrones," with its amazing quests, characters, and adventures. So, any fan of GoT would naturally enjoy playing The Witcher 3: Wild Hunt game because it's also an action-story-driven game played in an open fantasy world. Whether it's the excellent storyline, side quests, or exploring the open world – this game is a must-play for GoT fans.
2. The Elder Scrolls V: Skyrim
If you were amazed by the supernatural creatures in Game of Thrones, like werewolves, giants, and White Walkers, then you'll probably become addicted to playing Skyrim. This game is just like Game of Thrones – there is mountainous terrain where you'll find dragons and magic-users and even undead Draugr in the northern crypts. Skyrim will give any GoT fan a rewarding gaming experience.
3. Age of Empires II: Definitive Edition
The fantasy world we loved in Game of Thrones can similarly be found in Age of Empires II: Definitive Edition. This game features numerous civilizations ruled by powerful dynasties ready to engage in battles. If you're going to win, you'll need to learn about how to manage a city, build strong walls and develop a strategy to win epic battles – or perish. Just like in GoT, "When you play the game of thrones, you win, or you die. There is no middle ground."
While there may be no official GoT games out as of yet, the games listed above have epic storylines reminiscent of GoT. Immerse yourself in these new games and indulge in a world of fantasy, adventure, and survival.