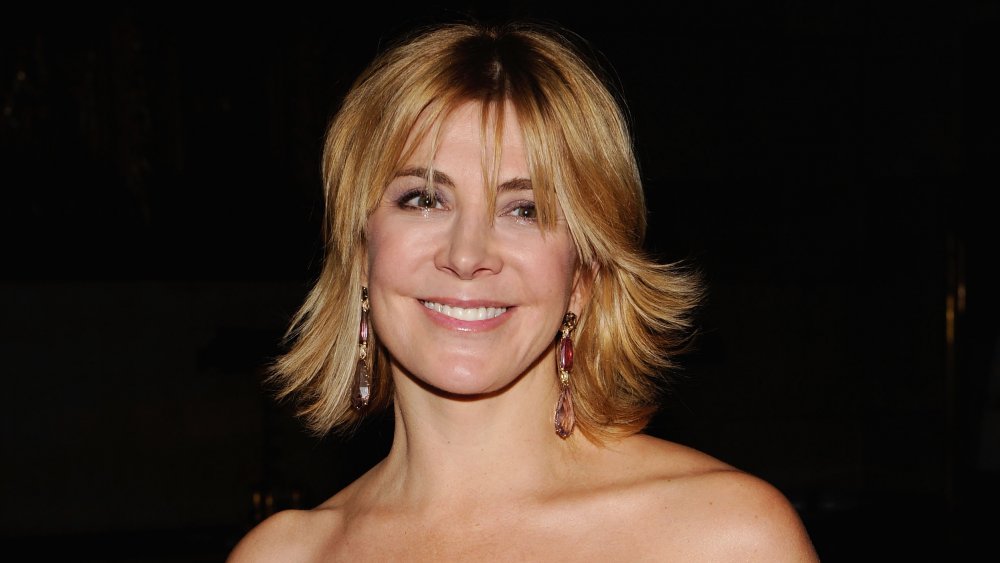 From teen movie stars to iconic character actors, Hollywood has lost a lot of greats over the last decade or so — so many, in fact, that some may have slipped under your radar.
Michelle Thomas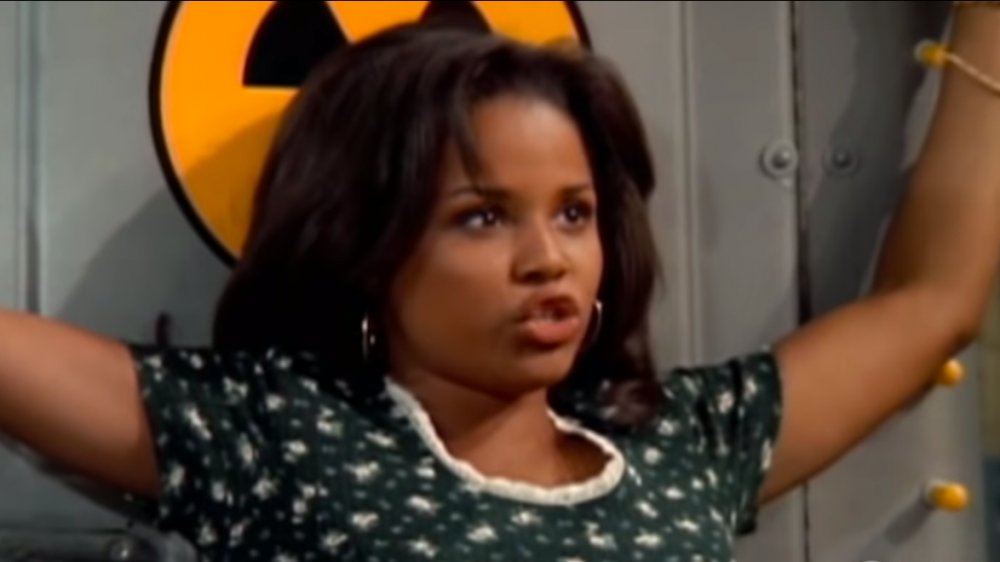 Family Matters star Michelle Thomas died on Dec. 28th, 1998 after battling a rare form of stomach cancer. She was just 30 years old. Thomas played Steve Urkel's perky girlfriend Myra Monkhouse on the series from 1993 until 1998. Following Family Matters, she joined the cast of the daytime soap opera The Young and the Restless in August 1998. She left the soap to go on medical leave in October of that year, according to her obituary in The New York Times.
Bob Hoskins
Actor Bob Hoskins, best known for Who Framed Roger Rabbit? and his Oscar-nominated turn in Mona Lisa, seemed like one of those great character actors who had been around forever and would continue gracing the silver screen for centuries to come. Unfortunately, the legendary Brit died in April 2014 after a bout with pneumonia, according to BBC News. He was 71.
Ashleigh Aston Moore
Ashleigh Aston Moore was known to practically every young girl who grew up in the '90s for playing the neurotic, food-loving, little Chrissy in the coming-of-age drama Now and Then. Details of her death are vague. However, Life and Style magazine said she died from an alleged drug overdose in December 2007 at age 26.
Her Now & Then co-star, Thora Birch, confirmed Moore's death in a 2015 interview with ABC News. "Ashleigh [Aston-Moore] was a really cool kid," she said. "She had a great personality and I remember making fun of 'Chrissy's' lines with her from time-to-time because neither of us could believe that Chrissy was so clueless. I had not heard about her passing until a couple years ago, and was saddened by the news. She still lives on as Chrissy to me."
Edward Herrmann
One actor who sadly didn't appear in Netflix's Gilmore Girls revival is Edward Herrmann, who died on Dec. 31, 2014, after a tough battle with brain cancer. He was 71. Hermann played father to Lauren Graham's Lorelai and grandfather to Alexis Bledel's Rory on the hit WB series. Both actresses grieved his death in the early days of 2015. "My friend Ed Herrmann was the kindest, classiest, most talented man. It was an honor and a joy to know him, a devastating blow to lose him," Graham tweeted. "Ed Herrmann was a wonderful actor and a kind man. He was endlessly knowledgeable about theater, TV and film, and would generously share his wisdom or tell stories from a long and rewarding career," Bledel told TV Line.
James Rebhorn
Hollywood lost an incredible film and television actor when James Rebhorn succumbed to his battle with melanoma on March 21, 2014. According to The Hollywood Reporter, he had been fighting the disease since 1992. Rebhorn had bit roles in some of the most successful movies and TV shows of all time, ranging from Independence Day, Meet the Parents, and the Emmy-winning Homeland. He was 65.
Stuart Scott
Stuart Scott, one of the most iconic ESPN anchors of all time, died in January of 2015 after a lengthy battle with cancer. He was just 49 years old. Scott joined ESPN in 1993 and quickly became one of the network's most popular and beloved personalities, due in great part to spirited catchphrases, such as "Boo-Yah!"
In 2014, Stuart spoke about his battle with cancer—which began in 2007 after an emergency appendectomy revealed a malignancy—at the ESPY Awards, telling the audience, "When you die, it does not mean that you lose to cancer. You beat cancer by how you live, why you live, and in the manner in which you live."
James Horner
Composer James Horner died in June of 2015 after the single-engine S312 Tucano turboprop plane he was piloting crashed near Santa Barbara, according to The Hollywood Reporter. Horner scored numerous movies throughout his career, including Avatar, Braveheart, and Field of Dreams. His biggest success came in 1997 when he scored the music for Titanic and its accompanying hit song, "My Heart Will Go On." Horner received two Oscars for Titanic in 1998. He was 61.
Doris Roberts
Emmy-winning actress Doris Roberts of Everybody Loves Raymond died in her sleep on April 17, 2016, according to Variety. She was 90. Roberts won four Emmy Awards for her work on Raymond, capping off a career that spanned decades on the small screen. Her legacy lives on today as millions continue to tune in for the sitcom's repeats.
Mindy McCready
Troubled country singer Mindy McCready was found dead on her front porch from an apparent self-inflicted gunshot wound on Feb. 17, 2013, according to CNN. She was 37. McCready's death occurred about a month after her boyfriend, David Wilson, shot and killed himself. At the time of her death, it was reported that she also shot and killed Wilson's dog.
If you or someone you know is having suicidal thoughts, please call the National Suicide Prevention Lifeline at 1-800-273-TALK (8255) or text HOME to the Crisis Text Line at 741741.
Caroll Spinney
Apart from Jim Henson or Frank Oz, there's nobody more associated with the beloved Muppets than Caroll Spinney – and there's certainly no one more synonymous with Sesame Street, the performer's workplace for nearly 50 years. Spinney's face may not be recognizable, but his voice and heart probably are: He operated the inquisitive and friendly Big Bird (from the inside) and the nasty but likable Oscar the Grouch (by puppeteering from inside a prop trash can). Spinney, and his characters, had been part of Sesame Street since it began in 1969, helping to teach and entertain multiple generations of children around the world. Spinney retired from puppeteering in 2015, and four years later died after long suffering from the neurological disorder dystonia, according to USA Today. Spinney was 85.
Bob Einstein
Bob Einstein spent his whole life as one of the comedy cool kids. Son of radio performer Harry Einstein and brother of comic filmmaker and actor Albert Brooks, Einstein launched himself into the air, walls, and stardom in the '70s and '80s as the character "Super Dave," a daredevil for whom things always hilariously went wrong. A fixture on variety and late-night shows, Einstein starred as the character on the standalone Super Dave show on Showtime from 1987 to 1991. He brought his distinctive raspy voice to many episodes of Crank Yankers, recurred as "professional surrogate" Larry Middleman on the cult classic Arrested Development, and played Larry David's best frenemy, Marty Funkhouser, on Curb Your Enthusiasm. Following a recent cancer diagnosis, according to Deadline, Einstein died in January 2019 at age 76.
Natasha Richardson
Actress Natasha Richardson died in March 2009 after injuring her head during a ski accident. Richardson's husband, Liam Neeson, spoke about her death in a 2014 interview on 60 Minutes, revealing, "I spoke to her [after the accident] and she said, 'Oh darling. I've taken a tumble in the snow.' That's how she described it.'"
Neeson, who was filming a movie in Toronto at the time, flew to a hospital in Montreal, where he received the terrible news. "I was told she was brain dead," he revealed. "…And I went in to her and told her I loved her. Said, 'Sweetie, you're not coming back from this. You've banged your head. It's—I don't know if you can hear me, but that's—this is what's gone down. And we're bringing ya back to New York. All your family and friends will come.' And that was more or less it." She was 45.
Katherine Helmond
While she had a lengthy film resume that included roles in classics like Brazil and Overboard, Katherine Helmond will likely forever be most remembered for her work as matriarchs on two ABC sitcoms, one critically acclaimed and the other extremely popular. On the soap parody Soap, she played the forever tested Jessica Tate, and on Who's the Boss? a few years later, she played Mona Robinson, the elderly but still randy mother of Angela Bower. After that show wrapped in 1992, Helmond joined the cast of Coach as a football team owner and voiced old-timey car Lizzie in Pixar's Cars movies. According to BBC, the actress died at her Los Angeles home in February 2019 after a battle with Alzheimer's disease.
Danny Aiello
If movie casting agents needed an actor to play a middle-aged tough guy from the New York area in the '80s and '90s, it's likely they called Danny Aiello first. He played a New York police chief in the crime saga Once Upon a Time in America, a Depression-era lout from New Jersey in The Purple Rose of Cairo, Cher's sweet but dumb Brooklynite fiancé in Moonstruck, Madonna's Brooklyn-bred papa in her "Papa Don't Preach" music video, and, most memorably, the complex racist pizza shop proprietor Sal in Spike Lee's seminal Do the Right Thing. That performance earned him a number of awards and accolades, including an Academy Award nomination. According to The New York Times, Aiello died at the age of 86 in December 2019.
Dana Hill
Dana Hill got her big break at age 21, becoming the second actress to play Audrey Griswold, in National Lampoon's European Vacation. Throughout the '80s and '90s, she worked primarily as a voice actress in a lot of fondly remembered animated films and TV shows, including Goof Troop (in the lead role of Goofy's son Max), Jetsons: The Movie, Duckman, Sonic the Hedgehog, Rugrats, and Pound Puppies. Hill was a type 1 diabetic, and, according to People, diabetes "had stunted her growth as a child … later damaged her kidneys [causing] her physical appearance [to deteriorate] to the point where casting directors stopped calling." In May 1996, Hill fell into a diabetic coma. Weeks later, she suffered a stroke, and in July of that year died from complications at the age of 32.
Cameron Boyce
A working actor since the age of 9, Cameron Boyce became a common presence on the Disney Channel in his teens, putting in appearances on sitcoms like Liv and Maddie, Bunk'd, and co-starring on Jessie. Boyce also portrayed Carlos, the son of 101 Dalmatians' Cruella de Vil trying to go legit in the network's three ultra-popular Descendants movies. Outside of Disney, he's best known for his role as Adam Sandler's son, Keith, in the Grown Ups flicks. Boyce passed away at home in July 2019, according to a family statement (via Today) of "a seizure as a result of an ongoing medical condition, and that condition was epilepsy." He was 20.