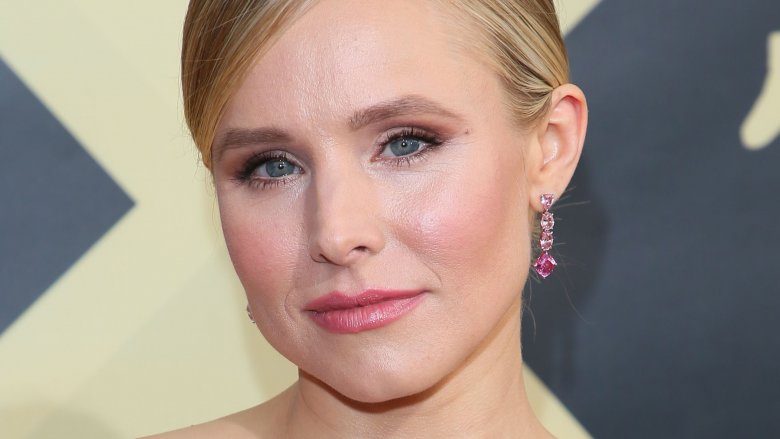 Celebs' private lives are often dissected and placed underneath a microscope for the rest of the world to judge. And, over time, the public learns about their favorite stars' views on marriage, dating, and relationships as a whole. Despite being privy to their innermost secrets, it's still surprising when we learn about the famous people who not only poo-poo monogamy but also absolutely detest it.
Take Jada Pinkett Smith, for example. The actress married Will Smith in 1997, and rumors about the pair having an unorthodox marriage have run rampant ever since. In terms of remaining monogamous, Pinkett Smith told HuffPost Live, "I've always told Will, 'You can do whatever you want as long as you can look at yourself in the mirror and be okay."
But Pinkett Smith isn't the only famous person who has an odd view of monogamy. Here are the celebs that don't believe in monogamy.
Scarlett Johansson doesn't believe monogamy is 'natural'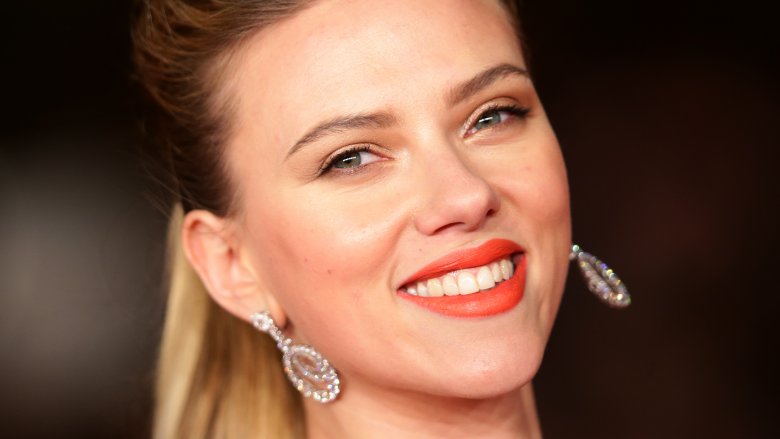 Prior to ending her marriage to her second husband, Romain Dauriac, Scarlett Johansson gave an interview to Playboy (via Us Weekly) and said, "I don't think it's natural to be a monogamous person. I might be skewered for that, but I think it's work. It's a lot of work."
She went on to proclaim that the fact that marriage is such hard work for so many people is proof of how unnatural it is. "It's something I have a lot of respect for and have participated in, but I think it definitely goes against some instinct to look beyond," she said.
Johansson, who separated from her first husband, Ryan Reynolds, in 2010, also described marriage as a "beautiful responsibility, but it's a responsibility." So, does this mean the movie star will hesitate to tie the knot and be 100 percent monogamous for a third time? Well, it appeared she was willing to give fidelity another shot when she linked up with boyfriend Colin Jost, a comedian known for his gig on Saturday Night Live. A source told E! News, "Scarlett says he is different than many of the men she has been with."
Perhaps there's some hope left for this die-hard monogamy hater after all!
Akon thinks the more, the merrier
Senegalese-American artist Akon believes it's about time Americans wake up and embrace polygamy. To TMZ, he stated that, if women were more accepting of a man being with multiple women, there would be "less domestic disputes" in the world.
But he didn't stop there. He also told TMZ that men are "natural breeders," and added, "If you find that one woman that supplies everything that you desire in a woman, of course, that would be a motivation for you to stick with that one woman. But, I don't know no one woman that can satisfy every man's one need. It's impossible."
He wasn't lying either. The "Smack That" singer has been very vocal about his private life — in particular, his relationship with four women who he considers to be his wives. So, is it really that surprising that he also isn't a fan of monogamy?
Sienna Miller said we're all 'animals'
Sienna Miller and her then-fiancé Jude Law made headlines back in 2005 when the The Talented Mr. Ripley actor admitted to having an affair with his kids' nanny. He issued a public apology to the British Press Association, but his relationship with Miller eventually came to an end.
Surprisingly, that cheating incident wasn't the American Sniper star's first rodeo. "People would say 'Poor her.' But it wasn't the first time it's happened to me — and it won't be the last, I'm sure. Human nature is such that monogamy is a really hard thing to achieve," she told Life (via People).
Following the public humiliation, Miller — rightfully so — expressed her doubts on monogamy in a 2006 interview with Rolling Stone (via People). "I don't know, monogamy is a weird thing for me," she said. "It's an overrated virtue, because, let's face it, we're f***ing animals."
Shailene Woodley blames it on genetics
When rumors emerged about Shailene Woodley possibly being in a relationship with her White Bird co-star Shiloh Fernandez, the actress issued a strong denial. And that wasn't all she did. The celeb also dropped a bombshell during an interview with Marie Claire.
The Divergent actress told the publication in 2014 that she had been single for four years because she hadn't met anyone who tickled her fancy. Then, she added, "I don't even know if humans are genetically made to be with one person forever."
By the time 2018 rolled around, Woodley was boo'd up on the red carpet with boyfriend and rugby player Ben Volavola, whom she'd met in Fiji while filming Adrift, according to People.
As she hasn't given an update about her views on monogamy as of this writing, we'll have to wait and see if Volavola will be the one to change her ideas about monogamy!
Reality bites if you're Ethan Hawke's wife
Ethan Hawke became notorious for cheating on his then-wife Uma Thurman after he engaged in an extramarital affair with a much-younger woman named Jennifer Perzow, according to the New York Post. While he just might be the poster child for infidelity, he stands by his views, telling Mr. Porter, "People have such a childish view of monogamy and fidelity."
He added "our species is not monogamous," before revealing that he doesn't understand why someone would get bent out of shape over an unfaithful partner. And he blamed it all on the idea that "human beings are sexual beings."
After his divorce from Thurman was finalized in 2005, Hawke went on to marry his children's nanny Ryan Shawhughes in 2008. He told Mr. Porter, "My relationship with my present wife is thrilling to me and I'm committed to it. But neither she nor I know what shape the future will come in." Oh boy.
Whoopi Goldberg is open to affairs
Although comedian and The View host Whoopi Goldberg has been married three times, she still has some unusual ideas about commitment in general. She told host Piers Morgan on CNN's Piers Morgan Tonight, "I suppose that, you know, you have to actually be in love with the person that you marry. You have to really be committed to them. And I'm just — I don't have that commitment."
The Sister Act star went even deeper into her personal experiences with marriage and divorce, stating in her book If Someone Says "You Complete Me," Run!: Whoopi's Big Book of Relationships that relationships "require a lot of work that I actually don't want to do," as shared by the New York Post.
Goldberg also revealed that, in her opinion, extramarital sex is no biggie. "Sometimes in a relationship, people can't always get what they need, and if you have reputable people you can turn to in order to get what you need, I say go for it. It is a whole lot better than being frustrated and angry at the person you love." Wowzers.
Angelina Jolie doesn't think fidelity is 'essential'
Angelina Jolie was once considered to be a homewrecker by some who blamed her for coming in between Jennifer Aniston and Brad Pitt's marriage after she met Pitt on the set of Mr. & Mrs. Smith.
Whether they had an emotional affair or they actually took things to the next level while Pitt was still married to Aniston is irrelevant, especially for someone like Jolie. In her mind, monogamy isn't be-all and end-all anyway. "I doubt that fidelity is absolutely essential for a relationship," Jolie told Germany's Das Neue magazine (via ABC News). "It's worse to leave your partner and talk badly about him afterwards." Say what?!
At the time she made that statement, she and Pitt were unmarried. Still, she told the publication, "Neither Brad nor I have ever claimed that living together means to be chained together," before adding, "We make sure that we never restrict each other."
Tom Ford: Monogamy is 'artificial'
Fashion designer Tom Ford celebrated his 30th anniversary with his partner, Richard Buckley, in December 2016. And he described their first encounter as "love at first sight" during an appearance on The Jess Cagle Interview (via People).
He even told Fern Mallis (via Women's Wear Daily) that he was a bit startled when he and his partner's eyes first locked. "I went to a fashion show and this silver-haired guy was staring at me with these piercing water-blue eyes. It scared me because I absolutely saw and knew my entire future," he said.
Despite being head-over-heels in love, Ford expressed his views on fidelity in an interview with i-D (via NY Mag). He admitted that his own sex life was "very monogamous and happy," but, during another interview with Arena (via NY Mag), he stated, "I think that monogamy is artificial. I do not think it's something that comes naturally to us."
Cameron Diaz isn't sure anyone is naturally monogamous
Prior to getting married to Good Charlotte rocker Benji Madden in 2015, Cameron Diaz had gone through a series of failed relationships with several high-profile stars, including Justin Timberlake, Jared Leto, and former baseball player Alex Rodriguez. And it was unlikely that she required or even expected any of her past lovers to only have eyes for her.
She told InStyle in 2014, "I don't know if anyone is really naturally monogamous. We all have the same instincts as animals. But we live in a society where it's been ingrained in us to do these things" (via E! News).
Now that she's officially Mrs. Madden, a source told People magazine that Diaz has "become a new person with more self-confidence and grounding" after they became husband and wife.
It appears that Madden is the only man who was lucky enough to finally sway her thoughts.
Hugh Grant doesn't think humans are meant to be with one person
Hugh Grant appeared to be in a happy and healthy relationship with actress Elizabeth Hurley at one point, but all of that came crashing down in 1995 when he was busted inside of a parked car getting … erm, serviced by a prostitute by the name of Denise "Divine" Brown, according to the Independent.
Hurley and the Love Actually actor's relationship ended five years after he was nabbed, and it would take another 18 years for him to finally get married for the first time. The lucky lady was Anna Eberstein, the mother of the celeb's three children, People reported.
Still, Grant had criticized the idea of monogamy to Howard Stern on his SiriusXM radio show (via Entertainment Tonight) just two years prior to marrying Eberstein, saying, "Do I think human beings are meant to be in 40-year-long monogamous, faithful, relationships? No, No, No. Whoever said they were? Only the Bible or something."
Kristen Bell called monogamy 'difficult'
Celebrity couple Kristen Bell and Dax Shepard appear to be the epitome of wedded bliss. The twosome got married in October 2013 at a Beverly Hills county clerk office, as reported by TMZ. However, despite being married and devoted to the Employee of the Month actor, Bell has expressed some interesting views on relationships.
While chatting with Men's Journal, she was asked for her thoughts on monogamy, and the Forgetting Sarah Marshall star said, "I'm quite positive we are not meant to be monogamous. It's difficult, and it requires a lot of attention, vulnerability, and openness."
To the magazine, Bell noted that she was grateful to have a partner who was so direct about his emotions. "He's very open about what he needs to stay satisfied in our relationship because if one partner isn't satisfied, you just kiss it goodbye; somebody's going to stray," she said.