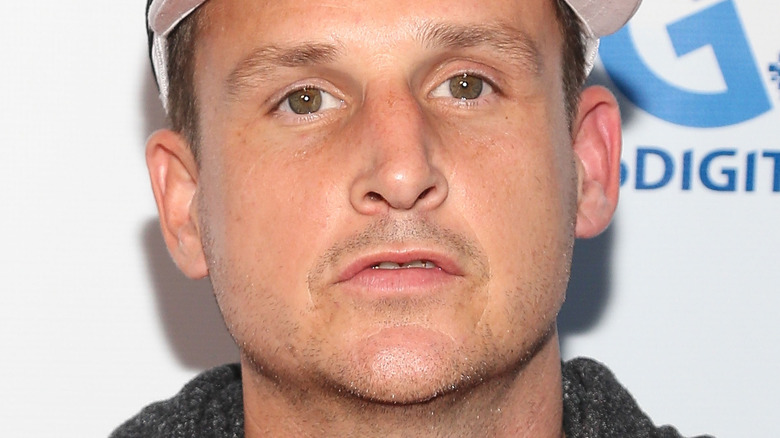 The professional skateboarder and entrepreneur turned reality star Rob Dyrdek made his mark on the MTV network with his shows "Rob & Big" and "Rob Dyrdek's Fantasy Factory." However, "Ridiculousness" is by far the most successful, having been on the air since 2011 with more than 900 episodes and counting. Joined by his co-hosts Steelo Brim and Chanel West Coast, Dyrdek takes the stage, commentating on a curated set of viral internet videos of stunts gone wrong or — in 2011 terminology — "epic fails." There's everything from dirt bike and car crashes to over-the-top pranks, with the half-hour-long episodes divided into one-off segments where hosts share anecdotes, cringes, and laughs. The format is essentially a mixture between "The Soup," "Tosh.0," and "America's Funniest Home Videos."
According to The New York Times, "Ridiculousness" was the 13th most watched show in the United States in 2016. In 2020, Variety observed that MTV's scheduling "had quietly morphed into an almost 24/7 offering" of "Ridiculousness," with the show being "aired for 113 hours out of the network's entire 168-hour lineup" at one point that summer. Former MTV president of programming Susanne Daniels has spoken highly of Dyrdek and his endeavors, calling him "an essential part of MTV" (via The Wrap).
That kind of reception and impact is an impressive feat in the world of modern television. With 28 seasons of airtime to unpack, let's kickflip our way into the untold truth of "Ridiculousness."
Where do the clips come from?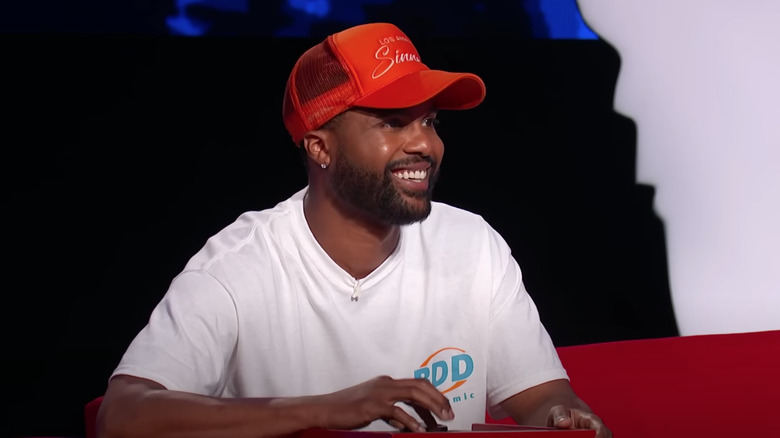 At the beginning of every episode, a warning is issued, instructing viewers not to attempt any stunts or activities presented throughout the show. The warning also condemns the submission of videos of any kind from viewers. If "Ridiculousness" doesn't accept submissions, then where are they getting their clips? Since the viral videos come from the internet, it sounds as simple as a Google search, but licensing is a tricky business. In a 2019 interview with Jon Interviews, Dyrdek reveals he isn't the one searching for the videos but instead has a massive organization that handles the process.
A team of individuals scours the internet, and when the perfect video is found, they attempt to make contact with the video's original uploader. As noted by Distractify, a claim has circulated on Reddit of someone receiving a one-time $200 payment for their video. It's unclear if this is a regular practice for the show, but with an endless supply of videos being uploaded to the internet, viewers won't have to worry about their favorite show running out of hilarious content.
The story behind the theme song
Talk about a major earworm. Those who are old enough to have been following the show throughout the years but not old enough to know of the hit '80s rock band "Devo" attribute the song's catchy "yeah-yeah-yeah-yeah-yeah" exclusively to "Ridiculousness." However, the theme song is actually a cover of Devo's "Uncontrollable Urge" from the band's New Wave classic debut album, "Q: Are We Not Men? A: We Are Devo!" (via ClubDevo).
In Season 4, Episode 9 of "Fantasy Factory," Dyrdek teams up with Devo band member Mark Mothersbaugh to record the cover for his upcoming show "Ridiculousness." Mothersbaugh has an expansive career himself. Along with co-founding the band "Devo," his solo endeavors have included composing music for film and TV, such as Nickelodeon's "Rugrats" and Wes Anderson's features "Bottle Rocket," "Rushmore," "The Royal Tenenbaums," and "The Life Aquatic with Steve Zissou." He's also a successful multimedia artist, with multiple gallery exhibitions showcasing his work.
So next time the "Ridiculousness" theme song gets stuck in your head, you can now appreciate it that much more.
Spin-offs and going international
"Ridiculousness" isn't only enjoyed in the US. The show airs all around the globe, but instead of dubbing already recorded episodes, each country gets its own hosts reacting to clips. In 2015, "Ridículos Chile" was the first international version of the show, followed by "Ridiculous Made In France," "Vergüenza Ajena: Made in Spain," "Niemożliwe Made In Poland," and more in 2016. Although comedy is said to be one of the most challenging genres to translate, the universal pleasure of watching someone get hurt in a silly manner will always bring us together.
The simple yet effective format of "Ridiculousness" has also been recreated into multiple spin-offs, including MTV's "Amazingness," "Deliciousness," "Adorableness," and "Messyness." If the shows' basic formats didn't give it away, the shared "ness" in the titles surely will. The first spin-off, "Amazingness," deviated the most from the "Ridiculousness" format. Hosted by Dyrdek himself, the talent competition ran from December 2017 to January 2018, featuring six contestants performing in front of judges Chris "Drama" Pfaff, Eddie Huang, and Krystal Bee. A $10,000 prize was awarded to the final performer standing.
The other three spin-offs do not feature Dyrdek, but they stay true to his style. Tiffani Thiessen commentates on disastrous food-related clips on "Deliciousness," James Davis commentates on the kind of clips that make you cry out "aww" on "Adorableness," and Snooki commentates on pure debauchery on "Messyness."
MTV's 40th anniversary
MTV's launch in 1981 changed the course of television by originally airing 24/7 music-related programming and music videos. However, with the rise of the internet offering a new way for fans to access that content, the network pivoted to the reality programming genre it helped invent with "The Real World" to reach its target audience of young adults and teens.
This jarring change in content devastated an entire generation. Variety notes that "It's been a cliché for years to complain about what happened to the music on MTV," but on August 1st, 2021, MTV's 40th anniversary, the network had the perfect opportunity to cater to the nostalgia of long-time viewers.
When scheduling was announced, Gen X was disappointed all over again. Instead of a mere 113 hours out of the network's entire 168-hour weekly lineup being dedicated to "Ridiculousness," MTV celebrated its birthday by playing an uninterrupted 24 hours of the show. Twitter users and outlets such as Barstool Sports expressed their outrage, while "Ridiculousness" fans celebrated in the background.
Star-studded guest hosts
In addition to a fun, laugh-filled time, each episode of "Ridiculousness" offers a variety of star-studded guest hosts. Some of the most popular appearances include from Riff Raff and Ray J from Season 3; Kendall and Kylie Jenner from Season 5; Eric Andre from Seasons 6, 8, and 20; and Dyrdek's frequent collaborator Christopher "Big Black" Boykin, who tragically passed in 2017. More recent episodes have seen a decline in celebrity guest hosts, but some of the show's most memorable moments can be linked to their many guests.
Take, for example, an episode with Kevin Hart where an entire segment titled "Big A** Man Pigeons" was inspired by Heart's fearful encounter with an ostrich. Only "Ridiculousness" can find the connection between the flightless bird and comedian Kevin Hart. Or Eric Andre's visits, which largely consist of him flirting with co-host Chanel West Coast and an email's worth of swear words that needed to be censored after taping. One way or another, celebrities are always bringing something special to "Ridiculousness."
The beef between Rob Dyrdek and Daniel Tosh
A hot topic of discussion around "Ridiculousness" is the long-time feud between Dyrdek and Daniel Tosh of "Tosh.0." It all started with a tweet from Tosh (via ESPN): "Congrats @robdyrdek. new show looks very funny & familiar." Dyrdek tweeted back, "Thanks you so much @danieltosh !! Maybe later this week you, @BobSaget and @Tom_Bergeron can come down to my factory and play." In an interview with Larry King, Dyrdek cleared the air, revealing that both "Ridiculousness" and "Fantasy Factory" were pitched and sold before "Tosh.0" hit the air — but when Dyrdek's team opted to produce "Fantasy Factory" first, "Tosh.0" beat "Ridiculousness" to screens.
It can be argued there are more differences between the shows than similarities. The comedy styles are on opposite sides of the spectrum, with "Tosh.0" taking a more scripted approach with skits sprinkled into episodes. The argument between the two came to a head when Tosh featured a sketch targeting Dyrdek for copying his show's premise and adding in a new insult implying Dyrdek is drawn to hanging out with young shirtless boys (via TMZ).
In a now-deleted tweet (via Grantland), Dyrdek responded with, "I am not a comedian or an actor so unfortunately for @danieltosh we are going to have to settle this the old fashioned way." This was followed by Tosh's tweet, "fair enough but if you have to beat me up, can we film it and put it on my show so people will actually watch it?"
How Rob met his co-hosts
Dyrdek's co-hosts, Chanel West Coast and Steelo Brim, play a significant role in the show's success. Brim controls the playback of the clips, slowing down, rewinding, and zooming in on the funniest moments. Further, it isn't an episode of "Ridiculousness" without Chanel's contagious laugh that falls somewhere between annoying and lovable in the best way possible. If you were ever skeptical about the impact of Chanel's laugh, you can find a plethora of internet commentary and compilation videos on the matter. So how did Dyrdek find his two co-hosts?
Chicago-native Steelo Brim moved to Los Angeles to pursue a music career. Brim tells CBS News, "I was working in A&R with some artists at the time and I was in the studio locked in and I was actually helping Rob Dyrdek's cousin put together a publishing and production company. Rob just so happened to come to the studio twice and said 'hey man, you're funny. We should do a show together.'" Dyrdek followed through by bringing on Brim as co-host of "Ridiculousness." He's also regularly appeared in "Fantasy Factory" and Dyrdek's animation series "Wild Grinders" as the voice of Meaty.
In an interview on the podcast "No Jumper," Chanel explains how she met Dyrdek through Myspace. At the time, "Rob & Big" was airing on MTV, Chanel took to Myspace to network with up-and-coming artists. One of those artists was Dyrdek's cousin Chris "Drama" Pfaff. Through a friendship with him, Chanel met Dyrdek and hit it off. The rest, as they say, is history.
MTV made Rob Dyrdek an offer he couldn't refuse
Dyrdek never wanted to be the old guy on TV. His one and true passion has always been entrepreneurship, but it was impossible to pass up the money that came with his shows with MTV. In an interview with Graham Bensinger, Dyrdek talked about how he almost walked away from "Ridiculousness" because he wasn't interested in being "on MTV when I'm when I'm 40. I don't want to be Kurt Loder."
Dyrdek explained that if MTV couldn't follow through with an impossible-to-refuse paycheck, Season 4 would've ended Dyrdek's hosting gig for "Ridiculousness." MTV knew the stakes were high, so when it came to negotiations, Dyrdek had a leg up and got an offer he couldn't refuse. After the signing of the contract (via The Hollywood Reporter), Dyrdek publicly remarked MTV as "a great partner over the years." He went on to say, "I'm truly grateful for the platform they've provided for me to create and refine compelling, entertaining media at the highest level."
What followed was a 140-episode deal to continue "Ridiculousness," but we know now, as Dyrdek approaches his 50's, he's still on TV raking in the ratings.
Chanel West Coast's connection to the Ridiculousness studio
Most people aren't familiar with Chanel West Coast's long-term connection to the "Ridiculousness" studio. Chanel has taken many different avenues in her career, from recording music to making her acting debut in MTV's "The Hard Times of RJ Berger" to becoming a supporting cast member on the reality TV series "Love & Hip Hop: Hollywood." However, a recurring theme in her career has always been the Hollywood Center Studio, where "Ridiculousness" does its filming (via Below The Line).
Chanel tells In Touch, "There's, like, this weird divine thing about this studio. Like, my first job was there. I met my backup dancers, one of my best friends until this day at the studio. Then I ended up filming 'Ridiculousness' there." A Hollywood coincidence or the doing of a higher power? Maybe we can attribute the great success of "Ridiculousness" to this magical occurrence. One can only hope Chanel's future endeavors will have her revisit the studio time and time again.
An intense filming schedule
Can you think of a better job than getting to react to funny videos all day long with your friends? The fun nature of "Ridiculousness" doesn't take away from the fact that filming hundreds of episodes over the course of 28 seasons is hard work. What started as filming a single episode for 12 hours turned into filming six episodes daily (via CBS News). How was the schedule able to change so drastically? Brim attributes this change to the hosts approaching their commentary in a more "off the cuff" way.
Each episode calls for an outfit change, and the hosts' energy varies depending on how early or late the production is into filming. "Like, if you ever see me looking a little extra tired, it's probably either the last episode of the day where I was just like, 'Forget the touch-up, let's get out of here.' Or it's the first episode of the day where I was still really tired," Chanel admitted to In Touch.
Chanel's brief feud with Charlamagne tha God
Yet another feud sparks between Chanel West Coast and radio host Charlamagne tha God. In Episode 26 of Season 9, Charlamagne appears as a guest host on the show. During the episode, Charlamagne expresses his pride in being straightforward with people and not being afraid to convey his opinions to people's faces. One of those opinions is his distaste for Chanel's rapping abilities.
Chanel defended herself, saying, "You can have opinions, but it doesn't mean they're right though." She then flaunts her long list of accomplishments as an established artist. Outlets blew the story up, but Chanel admits the beef didn't last more than five minutes. She tells TooFab, "It's not so much that I took it personally, it's that I knew he was stating I was a wack rapper on a platform where all my fans were watching and millions of viewers were watching. The last thing I was gonna do was let somebody call me a wack rapper and not use that time right there to state the facts and set things straight."
Rob's massive salary
It's no secret that money has played a significant role in Dyrdek's long-time partnership with MTV. So how much does he make from "Ridiculousness"? In an interview on Jason Tartick's podcast "Trading Secrets," Dyrdek revealed "they would only pay me $35,000 an episode to do 'Ridiculousness,' and then they offered me the $125,000. And then when I got the integration rights, then I'm like, 'I'm just gonna do this because I can just make millions doing this,'" (via Us Weekly). Later on, three shows in with MTV, Dyrdek says he "was able to get way more money based on the success of what had happened with 'Fantasy Factory.'" Of course, that $125,000 is just the talent fee. That number doesn't even include the money made from integration deals that Dyrdek took advantage of throughout all his shows, but most notably, "Fantasy Factory."
As an entrepreneur, Dyrdek didn't just get lucky. He knew exactly what he was doing and used his platform on MTV as an avenue to make millions elsewhere. The entire premise of "Fantasy Factory" was tailored around product integration. Dydek would write "immensely intricate, integrated brand partnerships" with advertisers into the show — making MTV happy — and then use those same advertisers to make other big deals on the side for his own ventures (via Inc.).
Whether he's promoting clothing brands by exclusively wearing them on "Rob & Big" and "Ridiculousness" or doing stunts in a Carl's Jr. costume on "Fantasy Factory," Dyrdek's savvy marketing skills granted him the ability to broaden his financial reach beyond the MTV network.