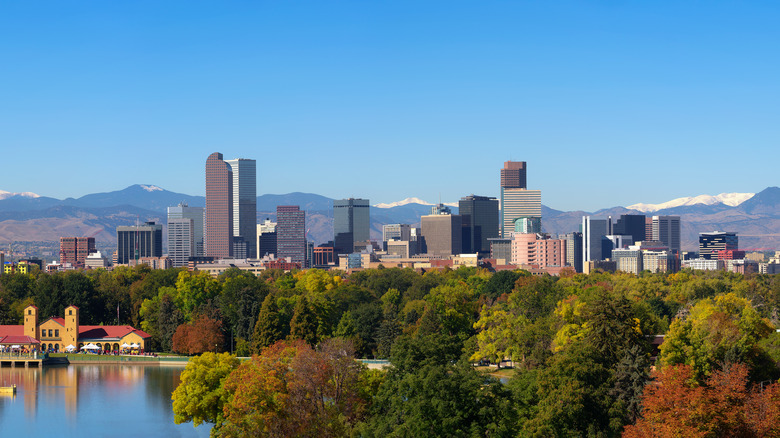 Between the majestic mountains and stellar hiking trails, Denver, Colorado is a unique city that blends urban life with nature. Beautiful wildlife, wilderness, world-class skiing, and other natural attractions are just a couple hours drive from the city, making it an attractive place to settle for those who love the outdoors. According to Denver Colorado Vacations & Conventions, Denver is home to several vibrant neighborhoods, each offering something completely different from the other. For example, those seeking to be surrounded by artists and creatives might enjoy living in the Art District on Santa Fe, while families looking to get out of the city might prefer the upscale and charming Cherry Creek neighborhood. Highland is a bustling area with plenty of shopping and restaurants and South Broadway offers an eclectic mix of edgy taverns and vintage shops.
Whether you're a young professional looking to lay down roots in a new city or a seasoned city-dweller who loves having access to nature, Denver is a premier place to live and own a home. Families will also find a perfect neighborhood to call home in the Mile High City. While some areas are more expensive than others, there really is something for everyone and nearly every price range in Denver. That said, we've put together this list of the best neighborhoods to buy a home in Denver.
Cherry Creek
Known for its premier shopping and local boutiques, Cherry Creek is a charming neighborhood in Denver. According to Cherry Creek North, this beloved community is home to more than 300 retail shops and many delicious restaurants. Upscale hotels like Hotel Clio have encouraged tourism and travel, bringing Cherry Creek into the spotlight for luxury living. Residents of Cherry Creek have access to many great activities, events, and businesses. For example, you can grab renowned ceviche at the sleek and chic Toro Restaurant and Bar and attend the annual Cherry Creek Food and Wine Festival every August. There's also plenty of art galleries and independent shopping boutiques with one-of-a-kind jewelry, home goods, and fashion.
With a population of around 11,500, Cherry Creek is busy without feeling too crowded. The suburban feel and highly-rated public schools make it a wonderful place to raise a family and set down roots (via Niche). That said, it is a more expensive place in Denver to call home. The median home price in Cherry Creek comes in at around $955,000, but it is a peaceful, upscale, and community-oriented neighborhood that suits a variety of lifestyles (via Zillow).
Capitol Hill
Located in the heart of Denver, within walking distance from the downtown district, Capitol Hill is one of the most sought-after neighborhoods in the region. According to Uncover Colorado, the neighborhood covers only 0.6 square miles, yet it is home to over 16,000 people and a slew of beautiful residences. While most of this small neighborhood is residential, there are still plenty of shops, restaurants, and other local businesses within walking distance for residents to enjoy. While historically, Capitol Hill was home to luxurious mansions and upper-class families, younger millennial residents have moved in, turning Capitol Hill into a bustling, hip, and funky neighborhood full of working young professionals. Most of the population is between the ages of 25 and 40.
The median home cost in the Capitol Hill neighborhood falls around $375,000, and homes are only on the market for an average of six days due to the neighborhood's popularity (via Redfin). Capitol Hill is the perfect neighborhood for young professionals looking to purchase their first home in a vibrant, fun, and safe area for a relatively reasonable price. However, the housing market here is competitive, so it's best to do your homework and work with a good real estate agent during your housing search.