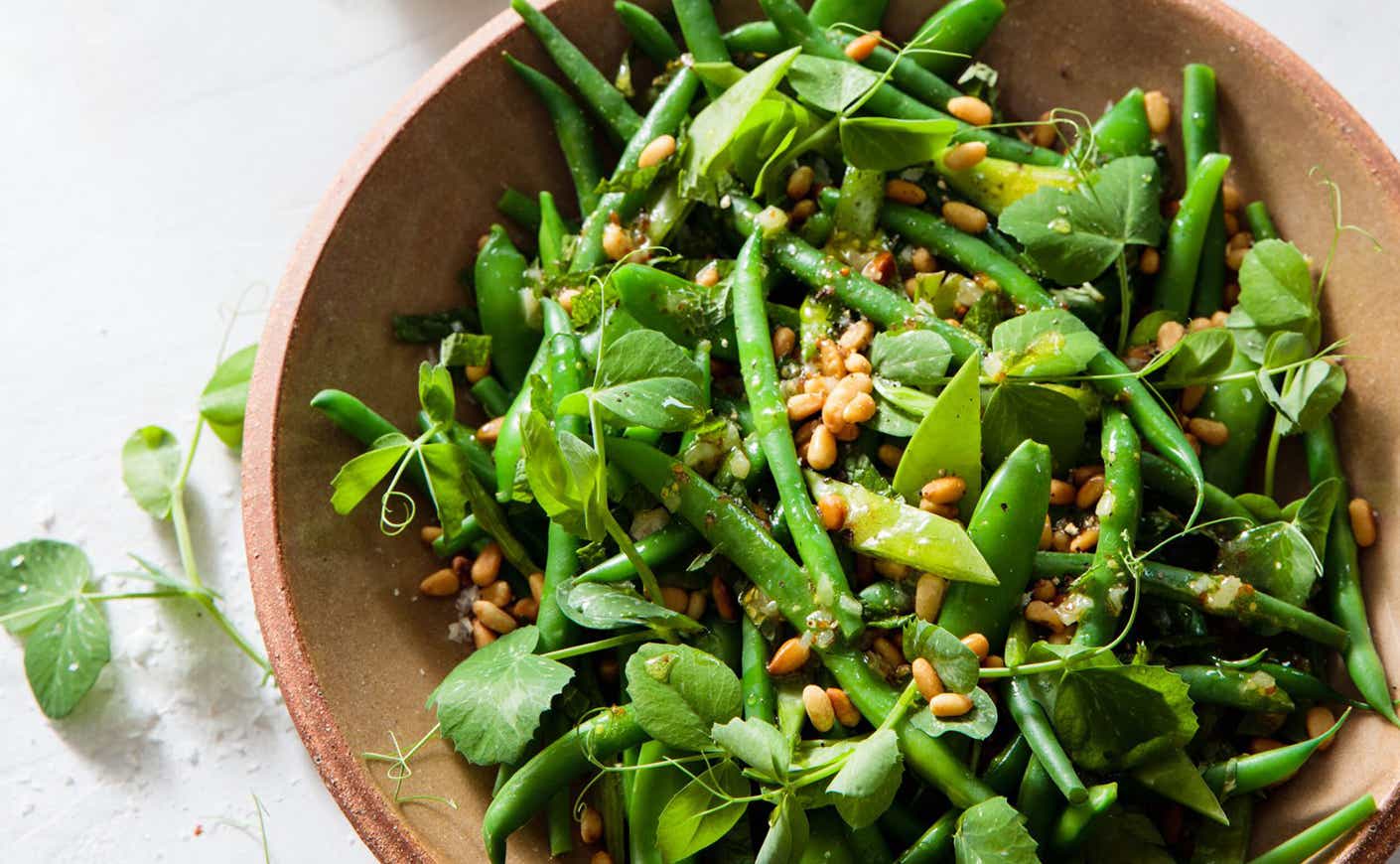 Cook one of these nine Pegan-friendly recipes.
Join Katie and Dr. Mark Hyman on their 21-day health reset. Together, they're exploring the health benefits of the Pegan program, which combines the best elements of the paleo and vegan diet. If you're just getting started, take a look at the Pegan-friendly shopping list team KCM put together.
Looking for more Pegan-friendly recipe inspiration? Amanda Haas, the author of The Anti-Inflammation Cookbook, shares her go-to Pegan recipes below to help you kickstart your health.
#1 Curry-Spiced Nut Mix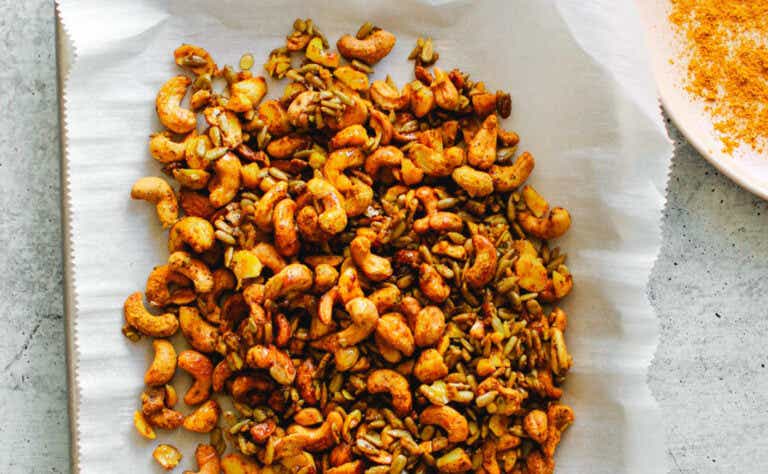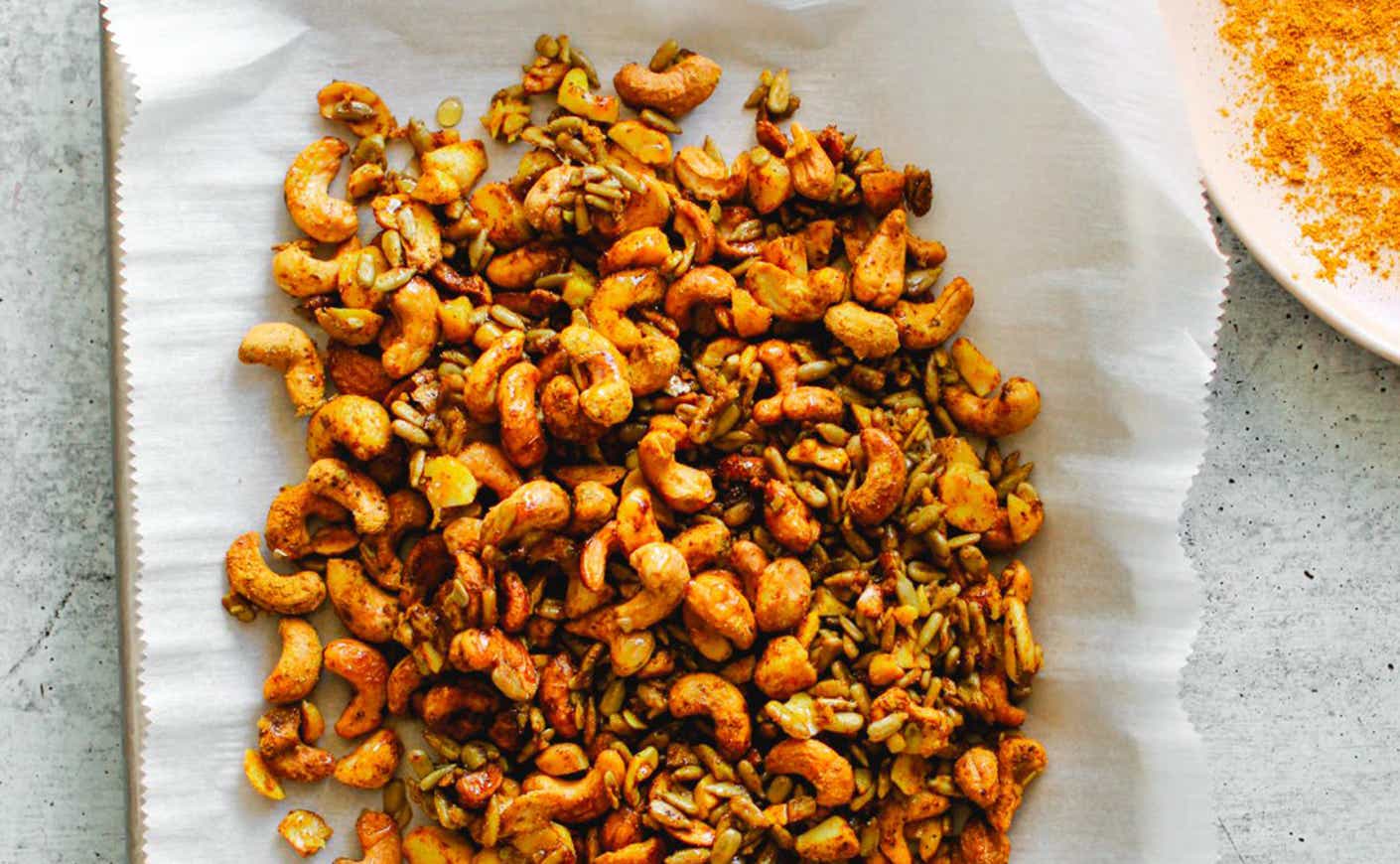 I am always looking for new ways to incorporate anti-inflammatory ingredients into my snacks. With nuts, seeds, coconut oil, turmeric (in curry powder), and black pepper, this spicy and slightly sweet mix is the perfect solution.
Note: Omit the little bit of maple syrup to keep it Pegan.
#2 Garlicky Lemon Vinaigrette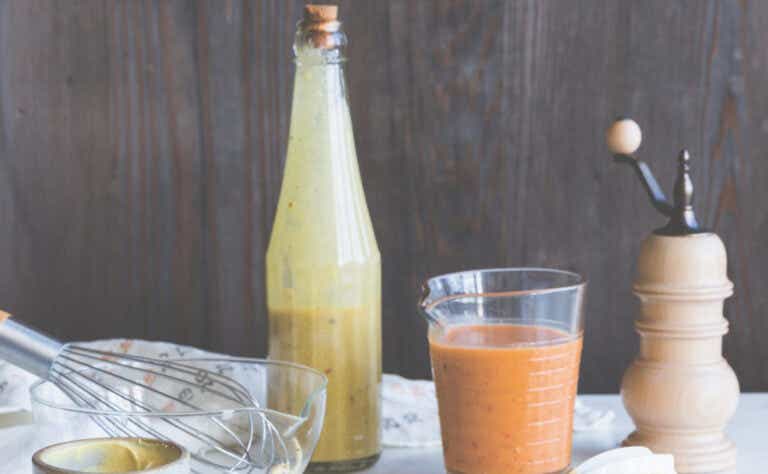 If you make this towards the beginning of the week, you'll be able to use it on an impromptu salad you make for lunch, or to refresh the Green Bean and Snap Pea Salad (see below). It's also as close as I get to a Caesar dressing while keeping it vegan. I'm sure my kids will pile grated Parmesan on their salads since I'm not adding it to the vinaigrette, and we'll all be happy.
#3 The Original Haas Sauce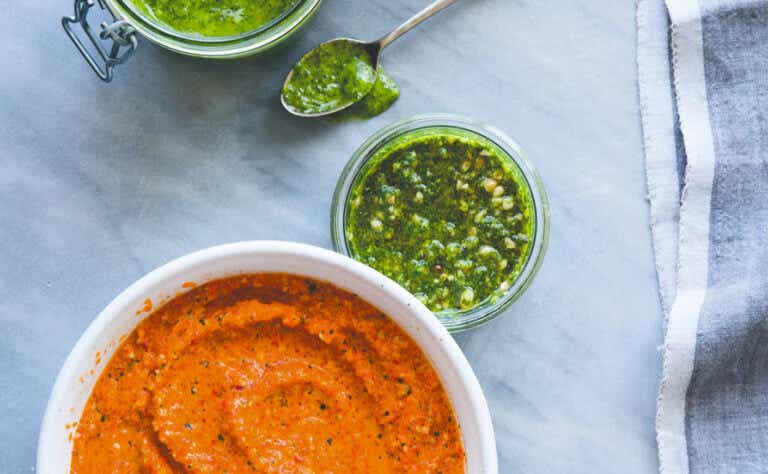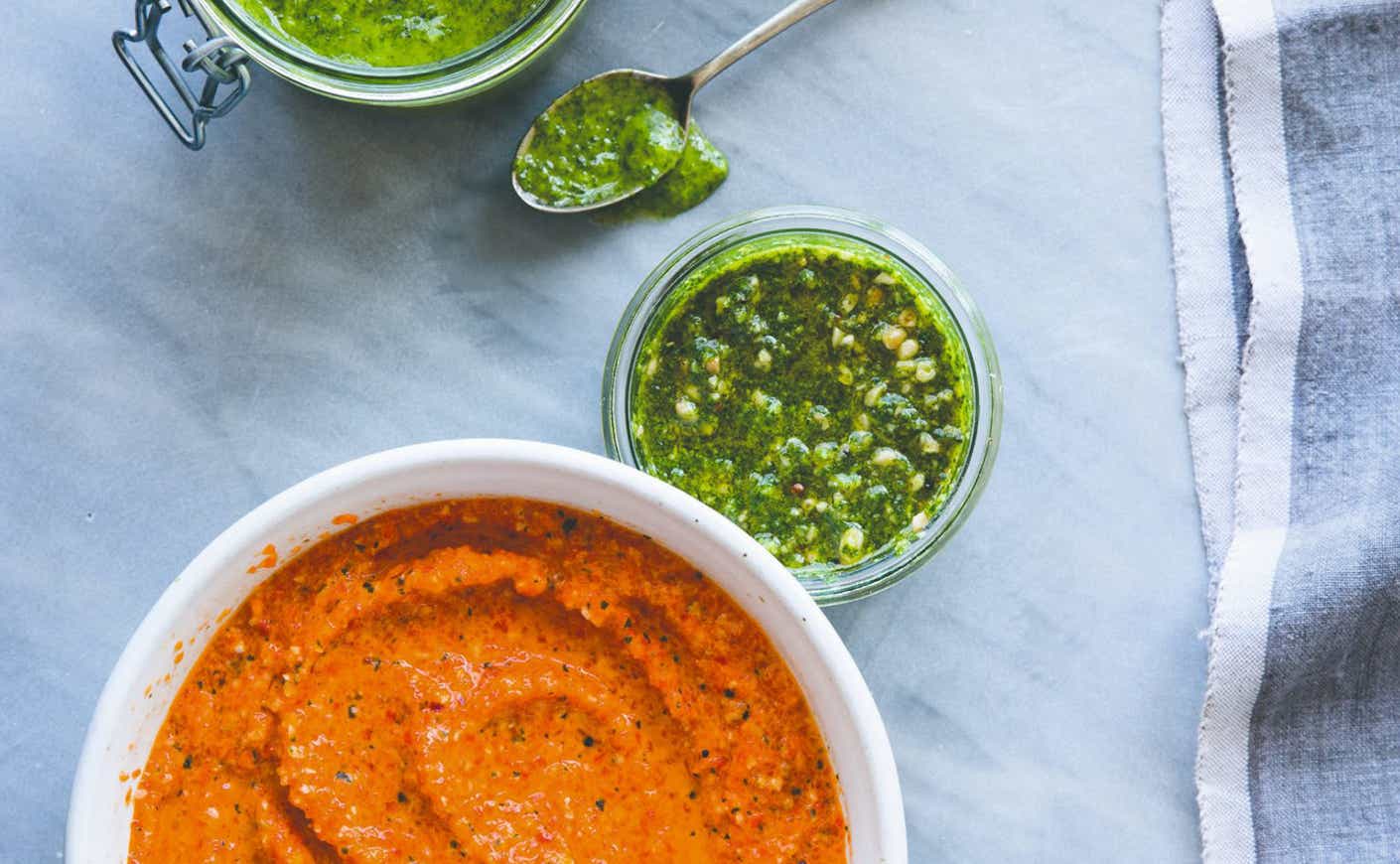 Also known as "Amanda's Chimichurri sauce." This recipe is so simple to make. The beauty of it is that you can put it on practically ANYTHING, and it keeps in the refrigerator for at least a week. You'll find this sauce being poured over shrimp, chicken, salmon, skirt steak, cauliflower, broccoli, eggs… You name it, and we've tried it. If you don't have all of the herbs, you can mix flat-leaf parsley, basil, mint, and cilantro. I promise you every combination of those four I've used is delicious!
#4 Cauliflower and Kale Soup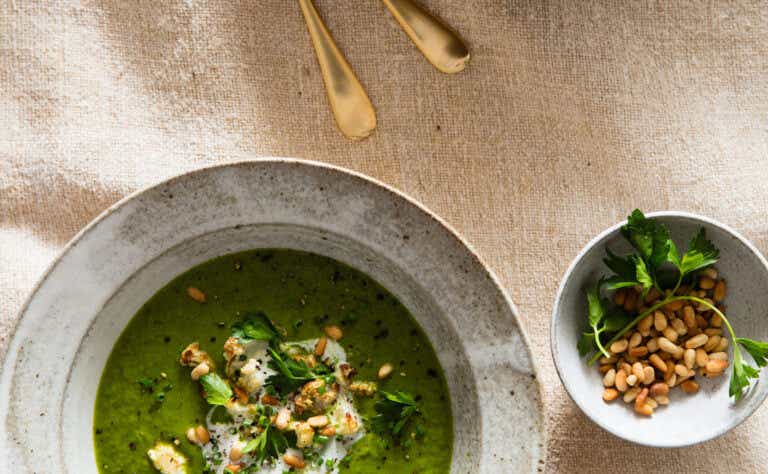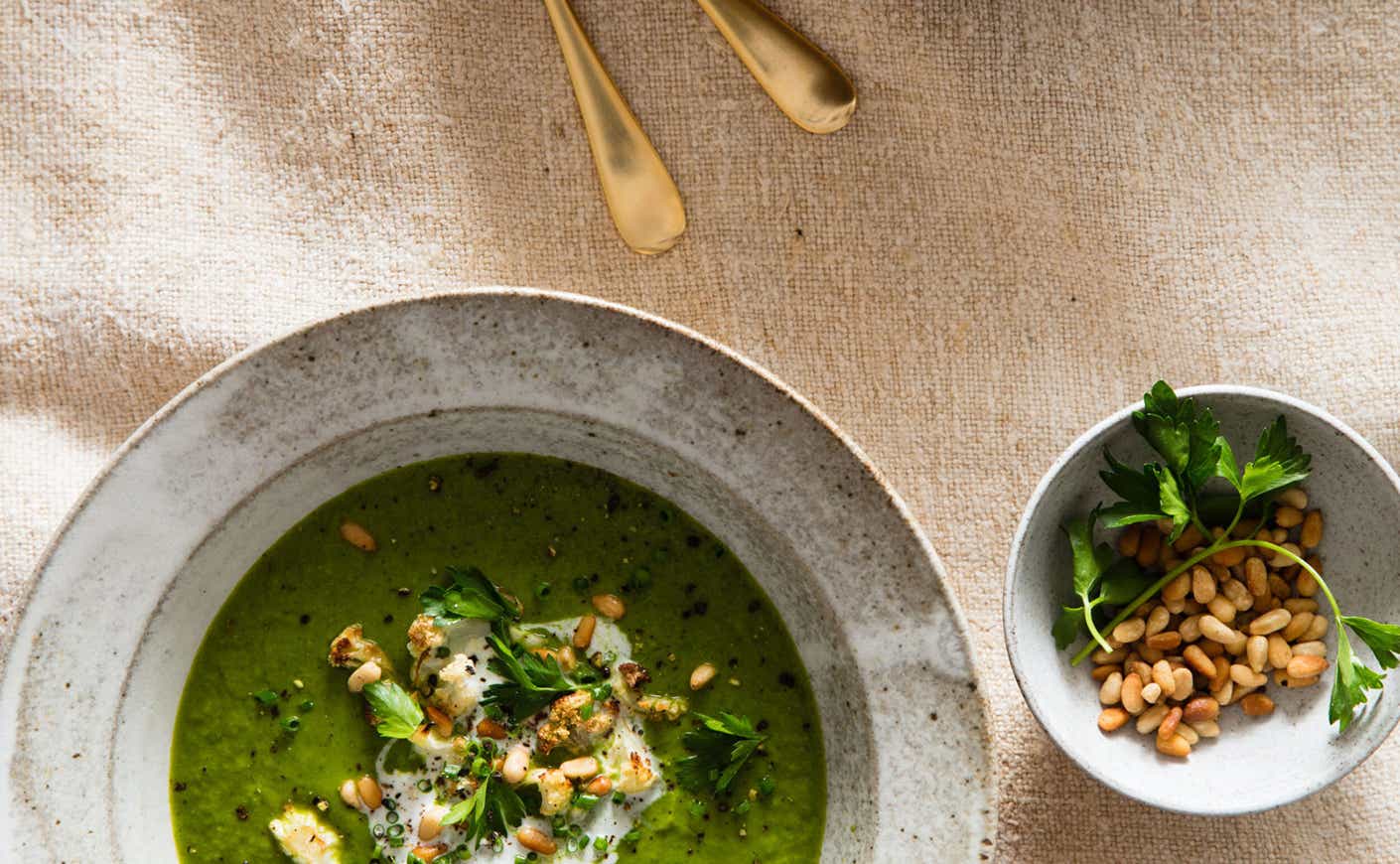 Keep it Pegan by omitting the crème fraiche. And feel free to substitute other nuts for the garnish if you don't buy the pine nuts.
#5 Curry-Roasted Cauliflower with Haas Sauce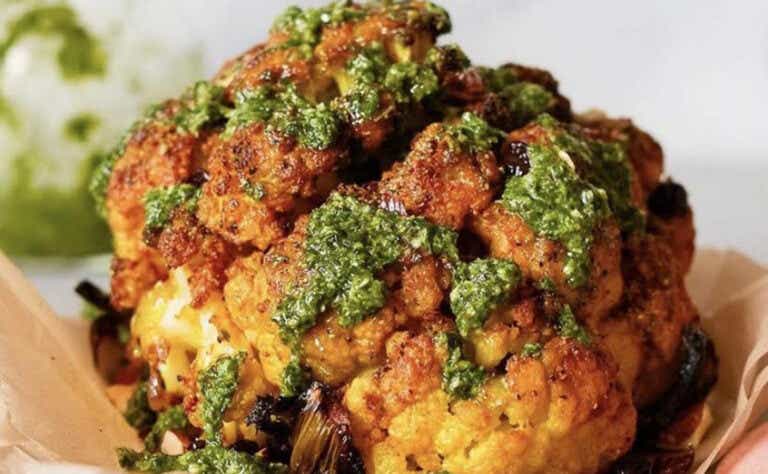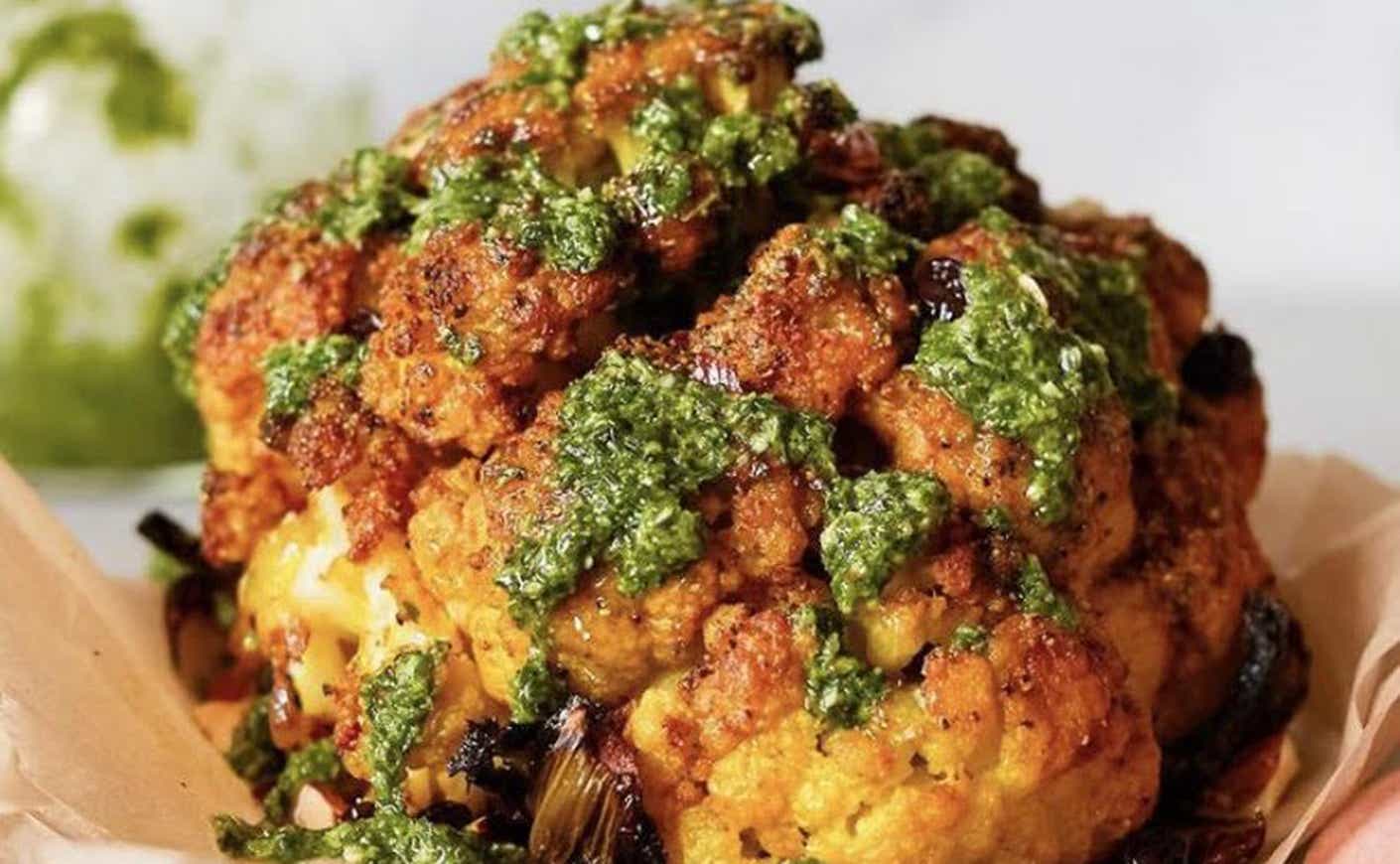 For a less exciting presentation but a major time saver, follow this recipe for roasting instructions. But make sure you still add the Haas Sauce. It's a game changer.
#6 Green Bean and Snap Pea Salad with Mustard Vinaigrette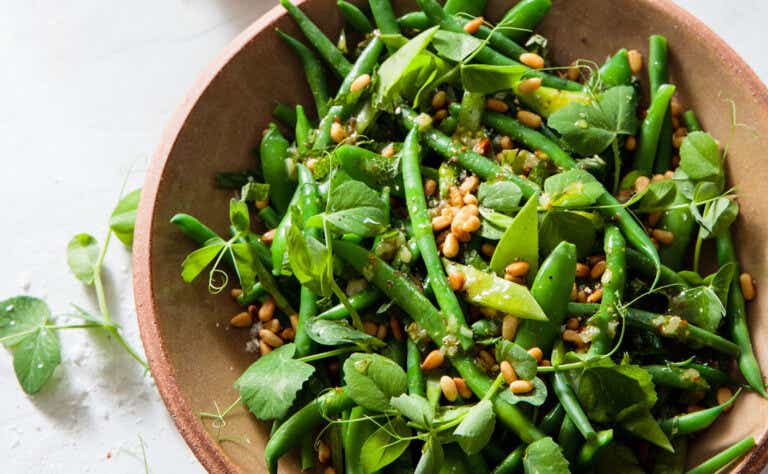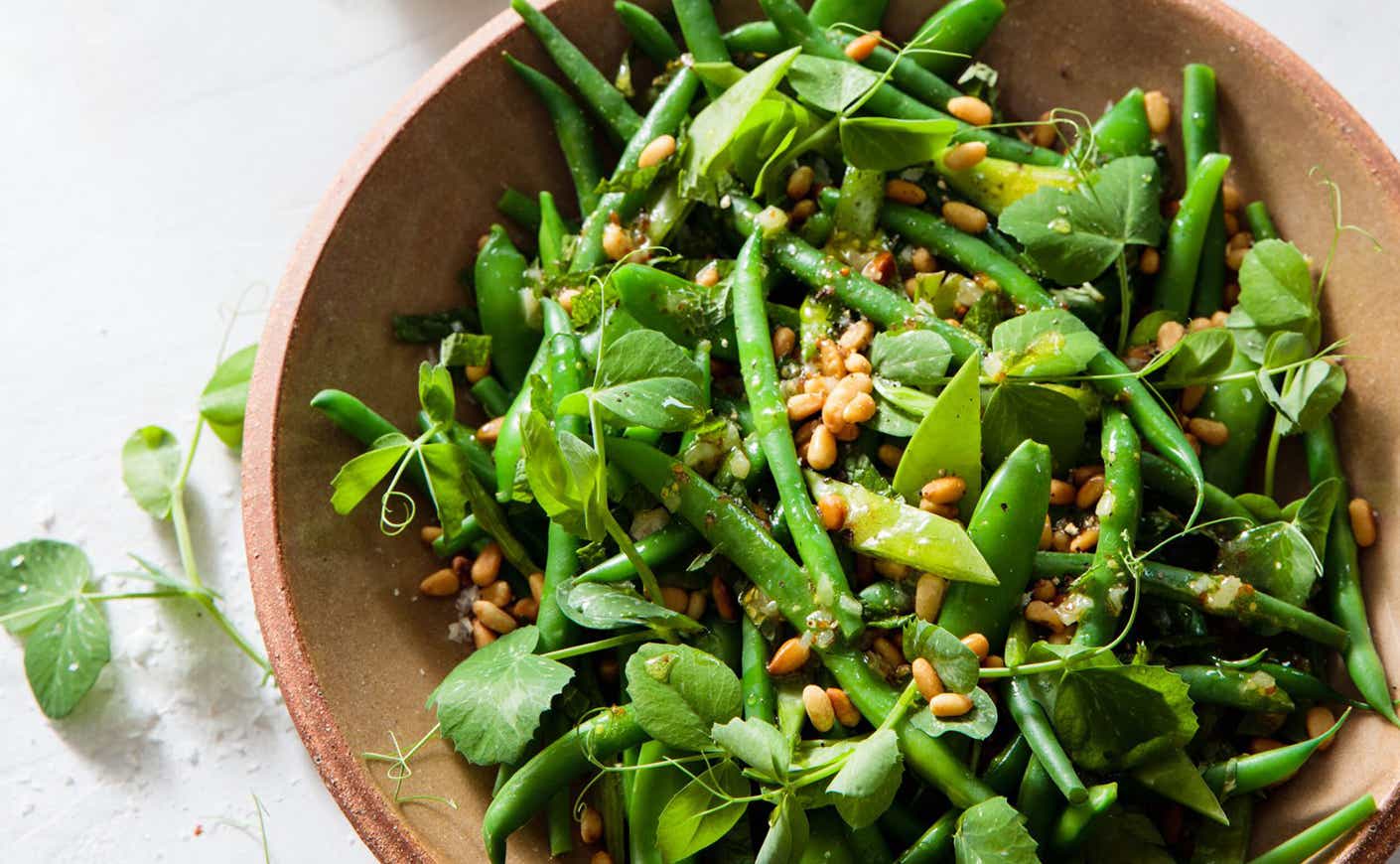 Keep the salad Pegan by skipping the squeeze of honey that is called for in the vinaigrette. Also, don't worry if you can't find pea shoots or multiple types of peas, like snap peas and snow peas. I recently used organic sugar snap peas and organic green beans.
#7 Sheet Pan Salmon with Spring Vegetables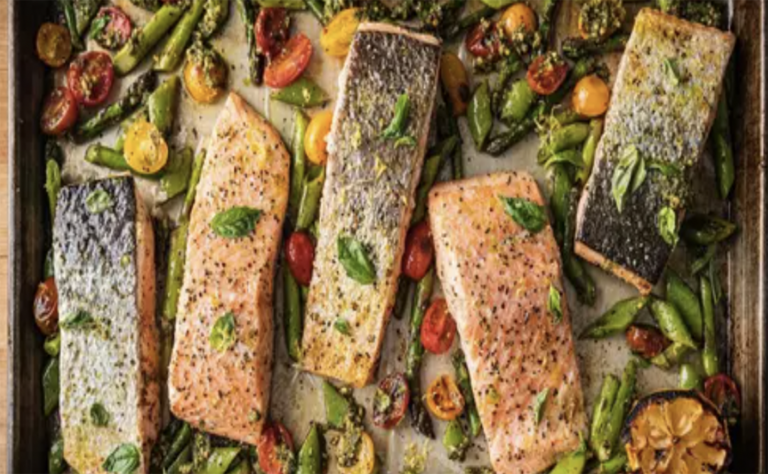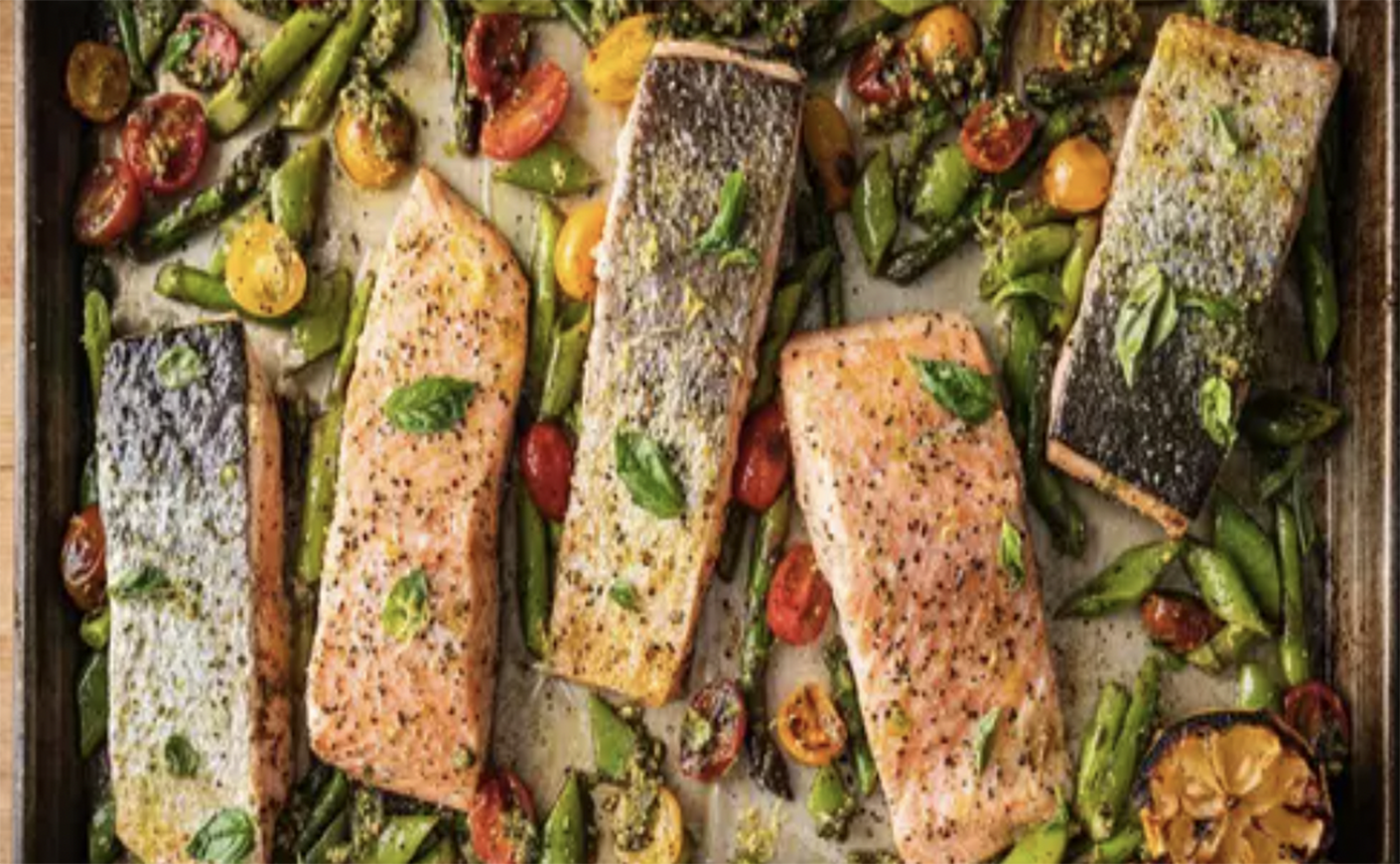 Once again, you can totally make this in the oven instead of on the grill. And if you're buying store-bought pesto, there is plenty that is free of cheese.
#8 Modern Salade Niçoise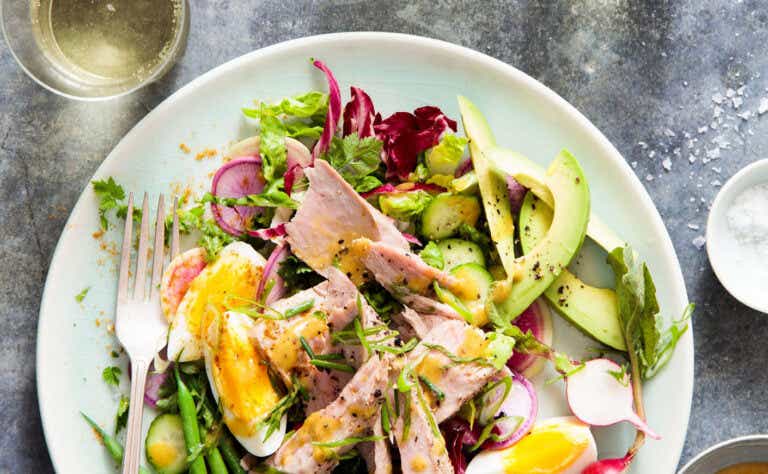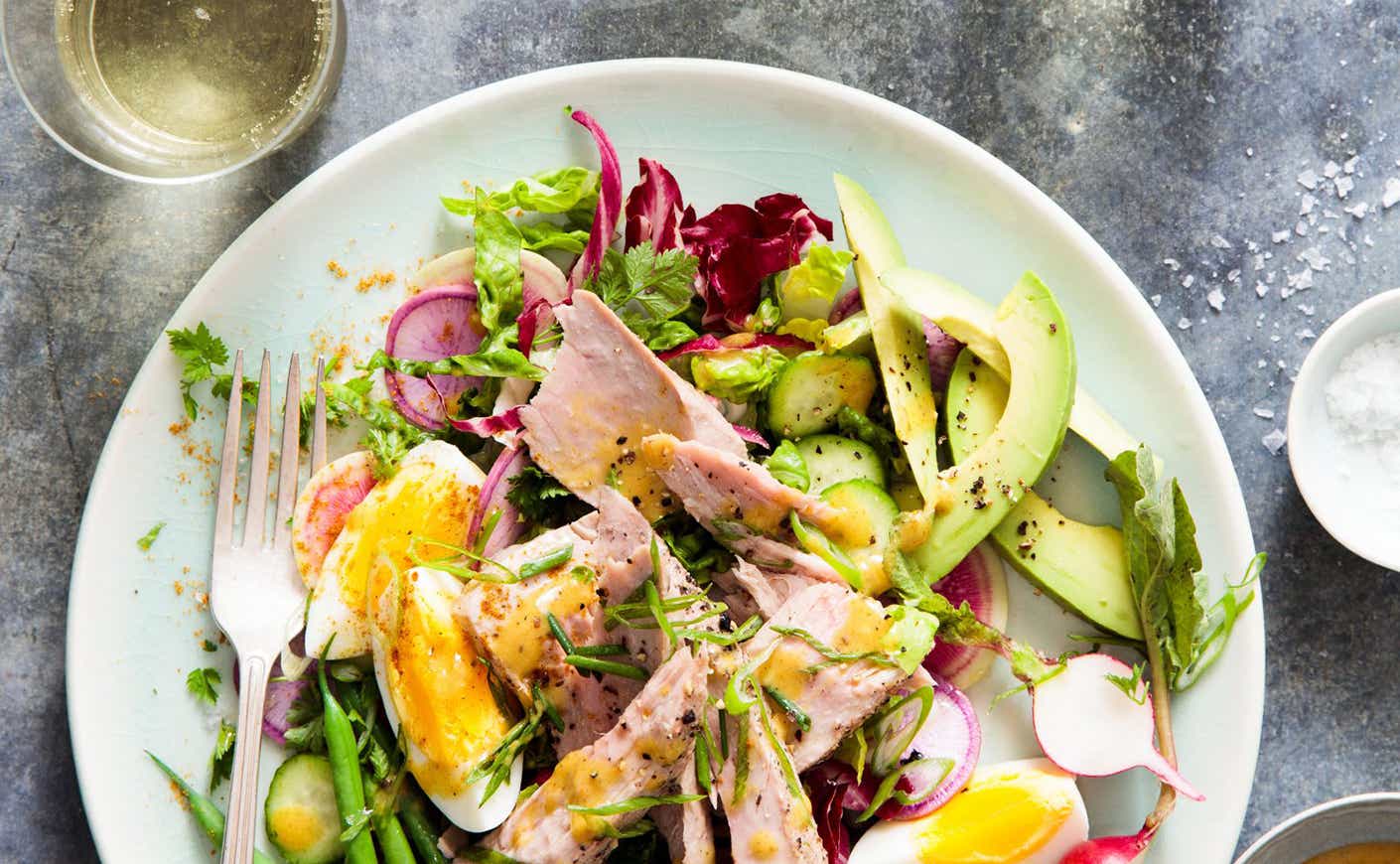 Why is this modern? Because I took some of the components of the classic French recipe and added a California twist!
#9 Blackberry Basil Smoothies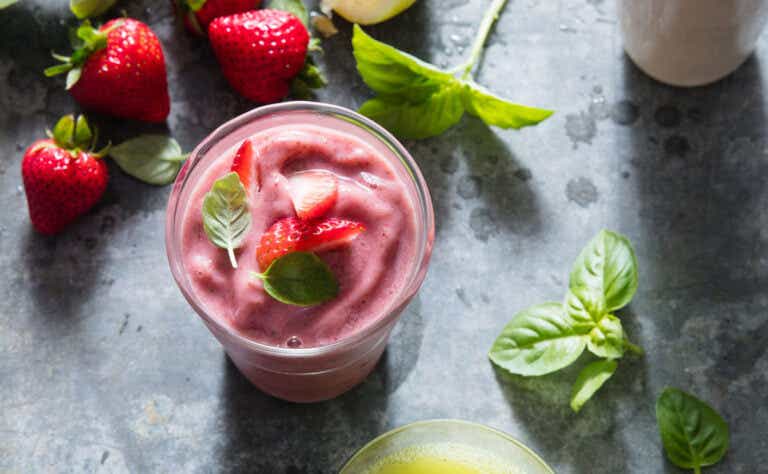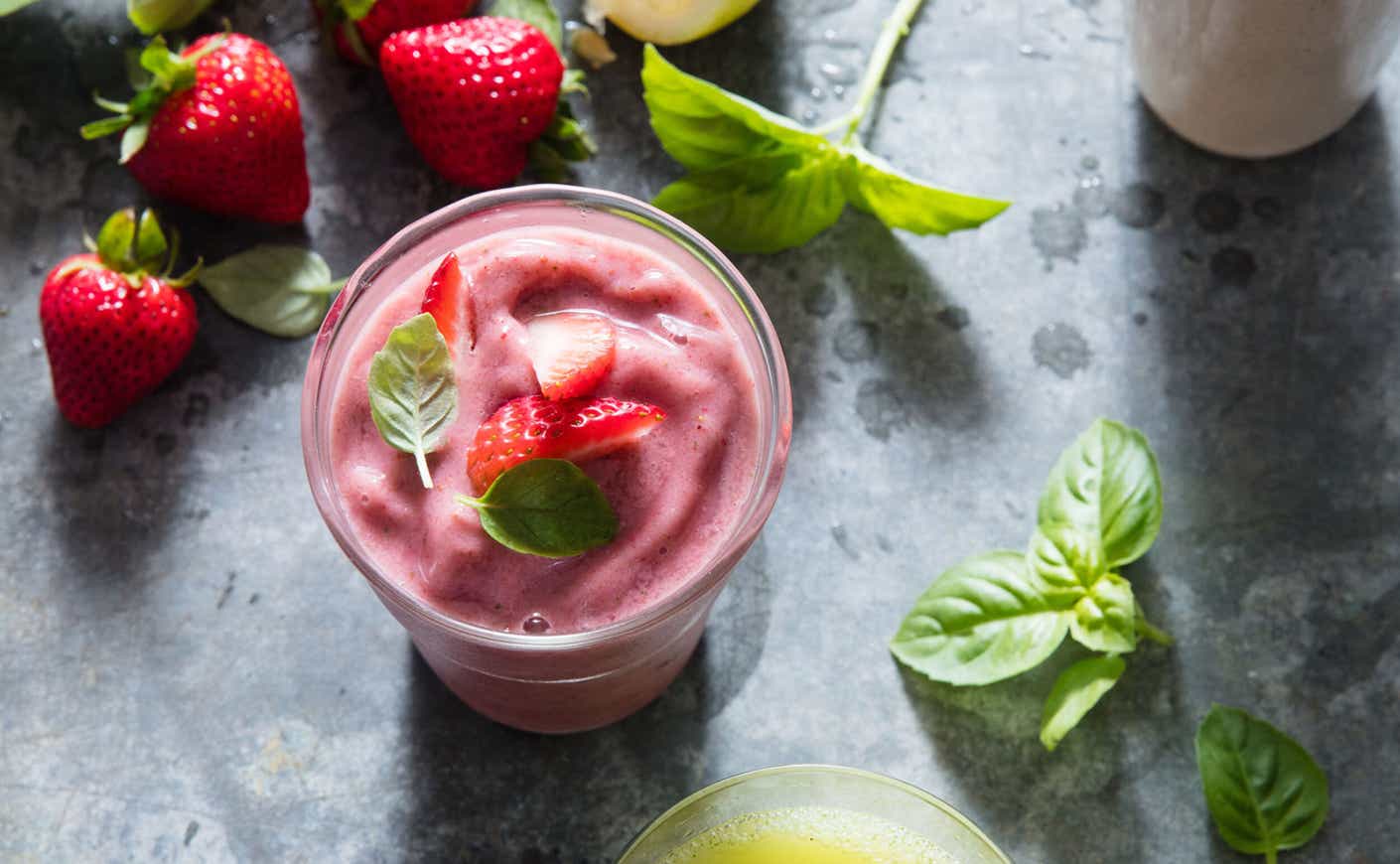 My original recipe is made with strawberries and honey, but if you're doing the highest level of the reset those are off limits. I bought frozen raspberries and blackberries instead and am going to see how it tastes without any sweetener at all. If I can't stand it, I'll add a teaspoon of honey or maple syrup. (Don't tell!) Also, feel free to add a scoop of collagen or pea protein to this.
Want more great content?
Sign up here to jumpstart your mornings with Katie's dynamic daily newsletter, Wake-Up Call.