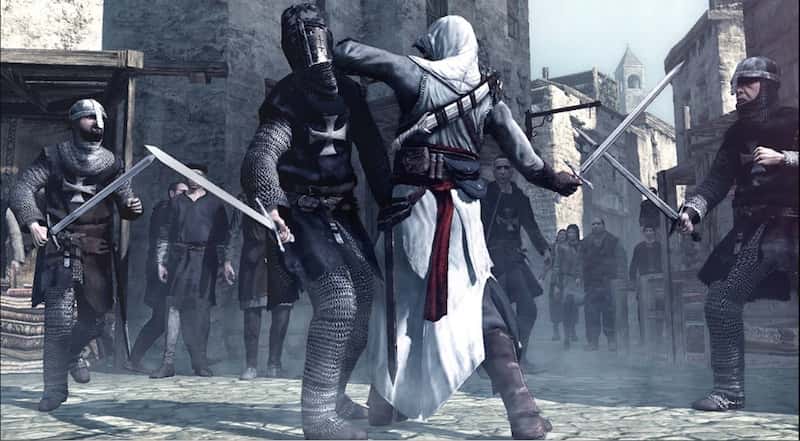 Ubisoft has dismissed reports that the company is working on a full remake of 2007's Assassin's Creed for modern platforms.
In case you missed it, the Assassin's Creed Remake was rumoured to appear as part of the Assassin's Creed Mirage Season Pass, which at this point hasn't even better confirmed. To be fair, the earl leaks did nail everything we know so far about the game, but it seems that the remake isn't happening.
Speaking with Axios, Assassin's Creed lead Marc-Alexis Cote denied that an Assassin's Creed Remake is in the pipeline, while Jean-Luc Sala offered the following during a chat with Eurogamer:
Yeah that's not what we're doing. I'm fully dedicated to Mirage and I can tell you we are not remaking Assassin's Creed 1.
Related Content – Sony PS5 Complete Guide – Everything Explained On PlayStation 5 For New Users
Personally? I'm slightly surprised it's not happening. Remakes have been hugely popular the past few years, and with a series as big as Assassin's Creed – not to mention it celebrating 15 years – I could totally see Ubisoft reworking the original.
Assassin's Creed Mirage is due for release on PS5, PS4, PC, Xbox Series X/S and Xbox One in 2023, and will be the instalment of the franchise on last-gen consoles.