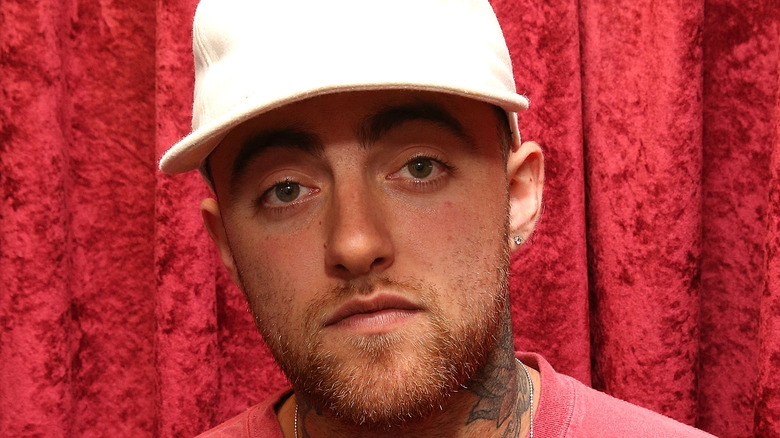 Rapper Mac Miller had recently dropped his fifth album "Swimming," when he unexpectedly died on September 7, 2018 (via Billboard). Born Malcolm McCormick, the Pittsburgh native was hailed for his throwback style and collaborated with the likes of Kendrick Lamar, Anderson .Paak, and more. Miller was also open about his drug problems in his lyrics (via Blackpast). At one point, he had been using daily. In the last years of his life, he was sober on and off.
Pitchfork reported that despite rave reviews for his latest album, 2018 was a rough year for Miller. His long-term relationship with pop star Ariana Grande had come to an end, allegedly because of his drug use. Per Newsweek, Miller was arrested for a DUI shortly after. However, after the release of "Swimming" he was prepping for a tour and was said to be feeling his best for the first time in years (via Rolling Stone). Thus, it was a complete shock for Miller's family, friends, and fans when he died at 26. His lifeless body had been found by his personal assistant at his Studio City, California, home.
Just the night before, Miller had spoken to his mom on the phone and been watching football, People reported. Both his mother and personal assistant said Miller was in a good mood the night before his death, per the Associated Press. However, his assistant noted that Miller had recently gone on a few drug binges.