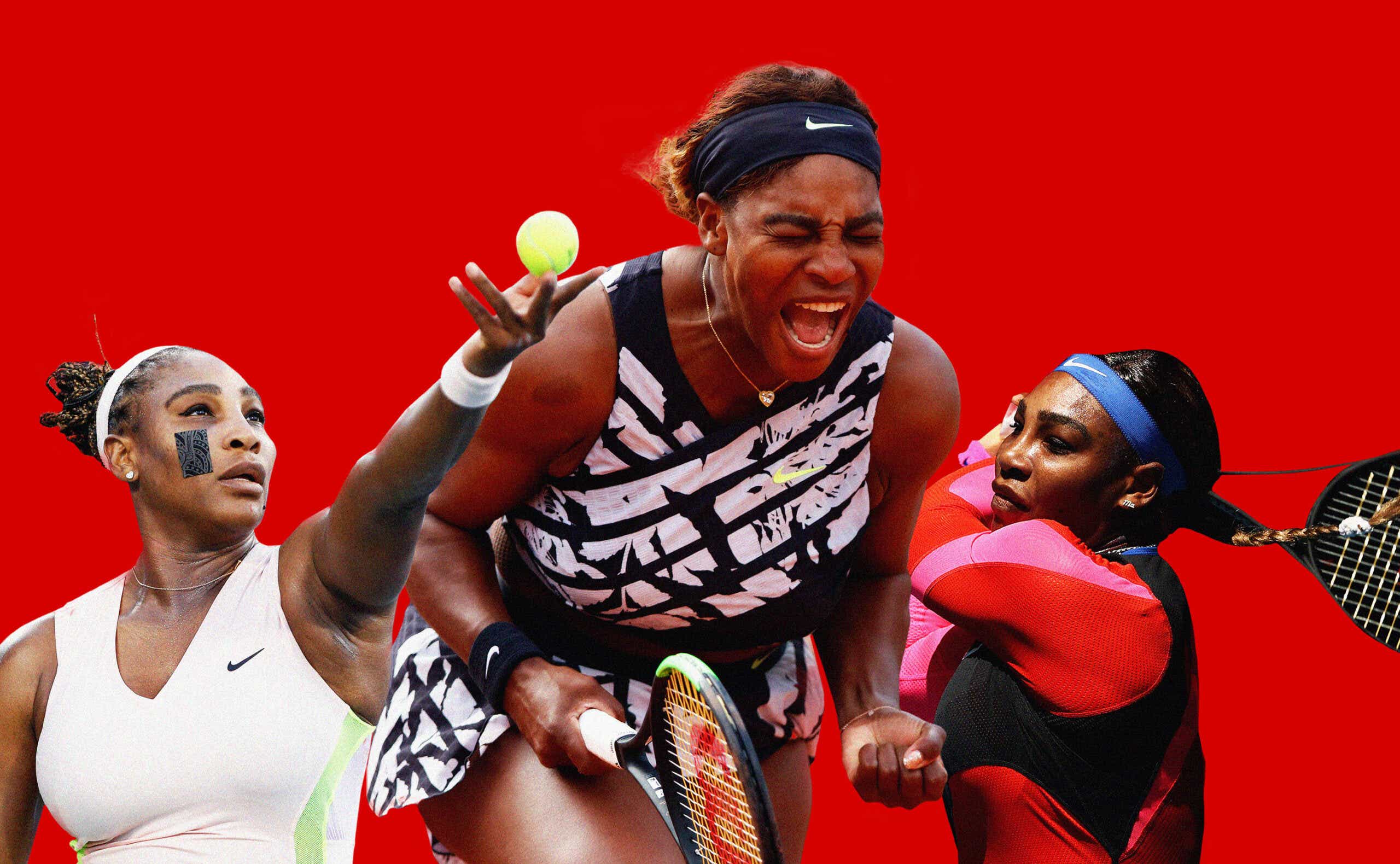 We're marking more than two decades of greatness.
There are few athletes as influential and successful as Serena Williams. So, it's no wonder that her plan to take a step back from her tennis career is making waves as many anticipate watching what's likely her last U.S. Open.
Though her legacy is hard to quantify, the tennis champion has won 23 Grand Slam singles titles, four Olympic gold medals, and is considered the highest-earning female athlete of all time with an estimated net worth of $260 million. She has also had a major impact on the game itself, with her powerful serve and signature open-stance backhand.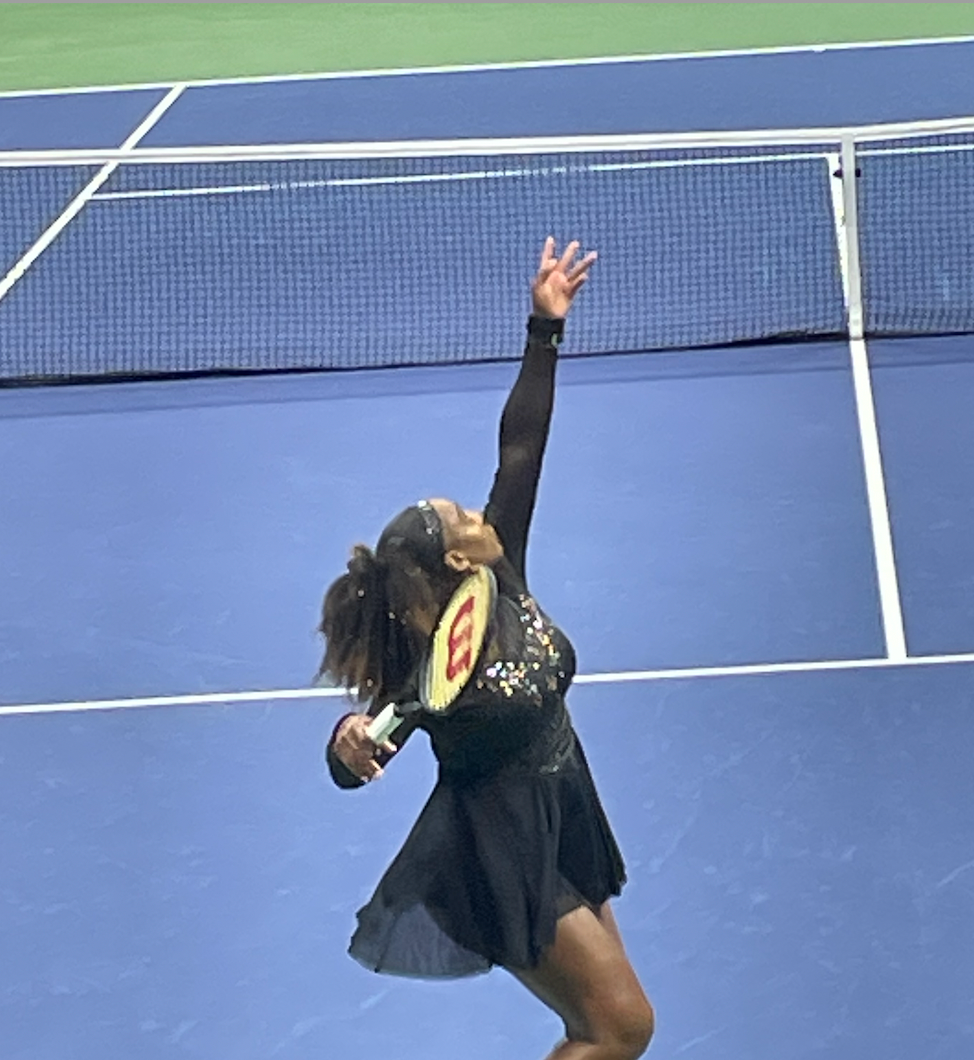 The 40-year-old has done plenty off the court, too. This includes starting her own business Serena Ventures, launching her own fashion line, and producing an Oscar-nominated film about her father called King Richard.
But all of these achievements didn't come easy: She has had to overcome countless bodily injuries, and personal tragedies, such as the sudden death of her older sister Yetunde Price, who was killed in a 2003 shooting. On top of all this, she has faced sexist and racist attacks, including being vilified at the 2009 U.S. Open for losing her temper at a line judge over a foot-fault call (Williams was fined $10,500 and she later apologized).
Now, she's ready for a new chapter. In an essay penned in Vogue, the tennis star announced that she was "evolving away from tennis" to focus on other projects and her family.
As she prepares to take what could be her final bow, here's a look at some career-making moments throughout the years.
Serena Williams's Best Tennis Moments
Winning her first Grand Slam at 17 years old
Along with her sister Venus, Serena was known as a tennis prodigy from an early age. So it's no wonder that in 1999 she went on to claim her first Grand Slam title at the ripe old age of…17. It's true, she beat out 18-year-old Steffi Graf, who was also considered something of a legend in her own right. To this day, Williams is still one of the youngest players to win a Major.
Boycotting the Indian Wells Masters
At the peak of their career, Serena and sister Venus boycotted the Indian Wells Masters for more than a decade after they became targets of racist abuse and attacks from spectators. It all started in 2001 when Russian player Elena Dementieva accused their father Richard Williams of fixing matches between the two sisters. The comment didn't catch fire until Venus withdrew with a knee injury, and when Serena stepped on the court days later to play Kim Clijsters, she and her family recounted being met with boos and racially-charged jeers. The sisters eventually returned to the tournament in 2015, but the experience haunted them for years.
"Even when I went back 14 years later, it was very traumatizing," Serena said last year during an interview with Will Smith for the show Red Table Talk.
Achieving the first "Serena Slam"
After taking a break due to injuries, Serena made a comeback for the history books in 2013. In a matter of months, she won all four major tournaments at once, including the French Open, Wimbledon, the U.S. Open, and then the Australian Open. All of these wins came down to dramatic showdowns against her sister, Venus. For context, she's only the fifth woman to hold all of these Grand slam titles at the same time.
Securing the Grand Slam record while pregnant
In 2017, the tennis icon won her seventh Australian Open final against her own sister, and hit a record-breaking 23 Grand Slam titles (the most of any man or woman in the Open era). And what makes this victory even more remarkable is that Serena did it all while eight weeks pregnant (something she learned just days before the match). The news was kept private in the days leading up to the match, and according to Vanity Fair, only five people knew at the time, including her sister and husband Alexis Ohanian.
Making a comeback after a nearly fatal birth
Williams gave birth to her daughter Alexis Olympia Ohanian Jr. in September 2017 and was back on the court just two months later. But what many didn't know at the time is that she had also overcome a near-death experience during labor, which involved a pulmonary embolism. The terrifying experience sparked conversations around maternal health, especially for Black women, who are over three times more likely to die during childbirth than white women.
"Every mother, everywhere, regardless of race or background deserves to have a healthy pregnancy and birth," she wrote in a CNN op-ed. It's clear that Serena will continue to be a role model, even off the court as she hopes to expand her family. "I think I'm good at it," she recently told Time of parenthood. "But I want to explore if I can be great at it."
Want more great content?
Sign up here to jumpstart your mornings with Katie's dynamic daily newsletter, Wake-Up Call.