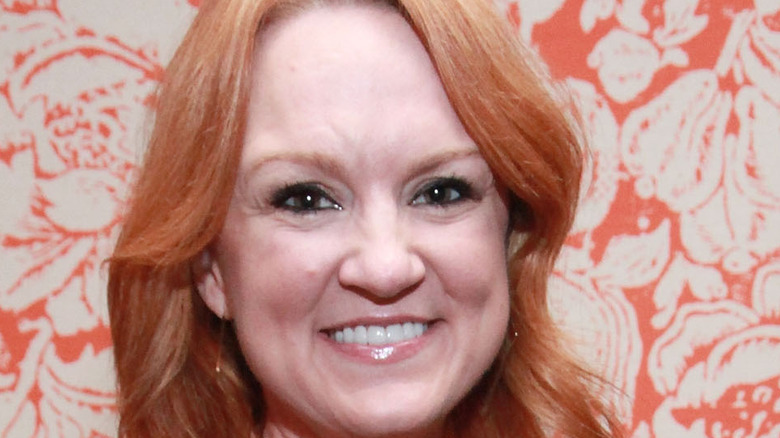 We may receive a commission on purchases made from links.
In 2006, Ree Drummond launched a blog entitled The Pioneer Woman. After just a few years of posting recipes and stories of her life at the family ranch in Oklahoma, Drummond told the New Yorker that her blog had generated over $1 million in 2010. Just the next year, "The Pioneer Woman" series premiered on the Food Network. Since then, Drummond has become a fixture on the televisions of food lovers across the United States and beyond, widely known for her wholesome, comforting recipes and for serving her dishes to family while caring for them at their Oklahoma ranch.
In 2013, the Wall Street Journal reported that Drummond's show averaged a seriously respectable eight million viewers per month. With that kind of exposure, not to mention the fame she'd already garnered from her blog, the Pioneer Woman had little choice but to continue dominating American food television and to expand her reach wherever she could.
Over a decade after its premiere, "The Pioneer Woman" is still on the air. With that sort of wind in her sails, Drummond's created nothing but opportunity for herself and her family. Whether it be film, cookbooks, or stores, she's left her mark. Let's dive into how her life hasn't been the same since the Pioneer Woman first started making waves.
Ree Drummond has written super popular cookbooks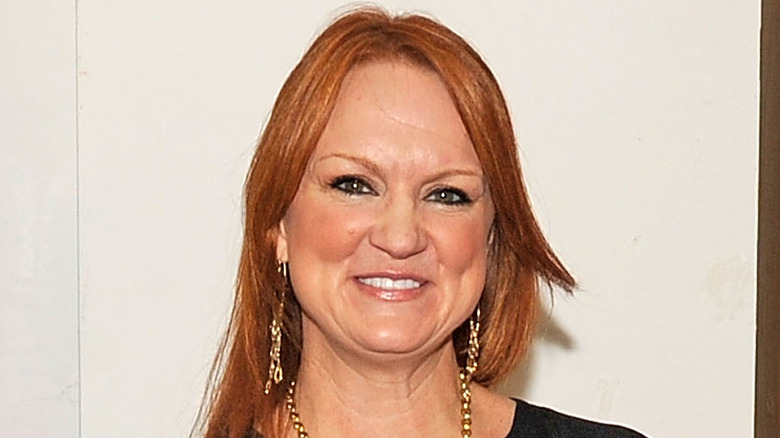 As one of the most popular cooks on television, it should come as no surprise that Ree Drummond has written and sold a wide range of cookbooks. What may come as more of a surprise is that she actually started selling those volumes prior to her show's debut on Food Network. Her first cookbook, "The Pioneer Woman Cooks: Recipes from an Accidental Country Girl" was released in 2009 (via The Pioneer Woman).
As Drummond will tell you, she was a little unsure when she was writing it. "I had no idea what I was doing when I wrote that sucker, and I didn't care. I embraced it and ran with it and I'll always be so glad I did," she shared on her blog. Drummond went on to write five more cookbooks.
Drummond's written works are so popular that she currently has two of the best-rated cookbooks of all time, at least according to readers. Insider rounded up the data collected by popular book recommendation site Goodreads and named "The Pioneer Woman Cooks: Food from My Frontier" and her very first cookbook as two of the 27 cookbooks to read in 2022. Also among the list were top-sellers like "Cravings" by Chrissy Teigen, "Mastering the Art of French Cooking" by Julia Child, and "The Joy of Cooking" by Irma S. Rombauer.
She's also a children's author and actor
It's easy to see how recipe development and cookbook writing require different skills than what's needed to craft books for young readers. Yet Ree Drummond has written multiple children's series, including the "Charlie the Ranch Dog" collection and the "Little Ree" collection (via The Pioneer Woman). Drummond credited her move to rural Oklahoma while an adult for providing the inspiration that produced her "Little Ree" series of books. She also noted that she was inspired by Laura Ingalls Wilder, as she read the "Little House on the Prairie" books growing up.
The Pioneer Woman isn't just focused on cooking and writing, though. She has also ventured into other business areas, like expanding her blog into an empire. What started as a website meant to share recipes and personal stories from her life on the ranch soon grew into lifestyle, beauty, and style ventures as well. But the blog is no longer just Drummond writing about her own experiences. Instead, the addition of other writers and editors has increased the number of voices represented on her site.
Drummond has also worked as an actor. The Food Network star debuted her acting skills in a part for "Candy Coated Christmas," the network's first film (via Variety).
Ree Drummond is a Food Network icon
The Food Network has been in business since the early '90s, according to Grub Street, and has since become something of an American cultural institution. Some of today's most famous chefs have come from the network, as have some of the most popular food-centric shows. So, it's not too much of a surprise to learn that, since starring in "The Pioneer Woman," Ree Drummond has become a bona fide Food Network icon. Ranked number seven on the list of the best Food Network chefs by Variety, it's obvious that Drummond is one of the most popular chefs on the network. Not only does she host her own show, but she also stars in a variety of other programs on the network, often appearing as a judge, guest, or host.
Some of those shows include "Beat Bobby Flay," "Christmas Cookie Challenge," "Food Network Star," and "The Kitchen." Drummond's own show, "The Pioneer Woman," has been on the air since 2011. Along with the crew, Drummond has filmed over 300 episodes of her signature series, arguably making her one of the most familiar faces on the entire Food Network.
Her family runs quite a few businesses
Why stop at one successful business when you can have two — or three, or four, or five? Just ask the Drummonds. Ree Drummond and her husband Ladd own not just their cattle ranch, but also the successful Pioneer Woman blog and The Pioneer Woman Mercantile. The last is a shop in their hometown of Pawhuska, Oklahoma that sells everything from gift wrap and mints to coffee and cookbooks. Naturally enough, The Mercantile also has a bakery and deli area with plenty of tasty treats available for sale. And, yes, if you're wondering, the recipes are all Ree Drummond original creations.
Opening The Mercantile was a labor of love, but one in which Ree Drummond finds a lot of pride. "It took a lot to get here, but now it brings me so much joy," she shared on her blog.
In addition to all the aforementioned businesses, the Drummonds also own a bed and breakfast in Pawhuska, The Pioneer Woman Boarding House. What started as a store in the 1920s now encompasses eight guest rooms, each with a different theme. These include the Emerald Room, Butterfly Room, Prairie Room, and, of course, the Ranch Room.
Ree Drummond sells cookware
As you may have already gathered, becoming a Food Network star opens many doors. At any given bookstore across America, you can likely find at least one Food Network chef's cookbook for sale, including one or more by Drummond. And during a stroll through various department stores, you'll probably happen upon their merchandise, whether it be Emeril Lagasse's spices or Trisha Yearwood's dinner plates. For Ree Drummond, that product you're most likely to encounter is going to be cookware.
That's because Drummond has a fairly popular line of cookware available at Walmart, including everything from dishes and spoons to small appliances like crockpots and even an air fryer. Many of her products are rated very well by customers since, according to Consumer Reports, the products are of excellent quality compared to sets that cost much more. However, some have complained about the nonstick coating on her pans, which they say chips off easily.
Drummond's cookware features a variety of floral patterns and bright colors. As she told Delish, "I can't do anything plain. I love bright, happy colors and things that make you feel good."
The Pioneer Woman didn't stop at cookware, either. Her brand has expanded to storage, bedding and bath, decor, and even apparel, all of which is recognizable thanks to the bright florals.
Her family moved homes
Part of Ree Drummond's charm is that she films where she lives, showing a lot of her family life in the process. In many of her episodes, she's seen bringing food to her husband and other ranch hands out in the fields or feeding her children. For a long time, Drummond and her family have lived in the house her husband grew up in, further adding to the appeal.
However in December 2021, that all changed. That's when Drummond and her rancher husband built a smaller house near their original home. As she told People, "It wasn't a charming 50-year-old house. We loved raising our kids in the house, but it had foundation problems and had developed a few problems that were going to be pretty overwhelming to fix."
If you're worried about how this move might affect the filming of "The Pioneer Woman," don't be. That's because Drummond doesn't actually film the popular cooking show in her home. In fact, she never has. It's actually filmed at a separate location on the property, popularly called The Lodge. Though it was originally a guest house, as per Drummond's blog, The Lodge has since become the main place for filming and holding events on the property.
Ree Drummond has a new show in the works
Even though Ree Drummond already has her own Food Network show, she doesn't seem willing to stop there. Her newest venture is an upcoming show with another Food Network icon, Guy Fieri, the man behind the ultra-popular "Diners, Drive-Ins and Dives." Called the "Big Bad Budget Battle," it's a competition series where home cooks work within a budget to produce a tasty dish. The winning contestant will secure a year's worth of groceries.
"I can't wait for viewers to see these awesome home cooks in action, both with their creativity in the kitchen and their budget shopping skills – they are truly something to behold!" Drummond said (via Variety).
The Pioneer Woman opened up further about the new show to Mashed. "Watching what [contestants] chose to put back was sometimes just as instructive as watching the things that they bought. It was almost always something that I would have chosen to put back, but their decisions were usually right on the money … Next time you go supermarket shopping, you might whip out one or two of the tricks," she said.
It seems that even Food Network stars are trying to save money on food. The show won't be on Food Network, though. Instead, the "Big Bad Budget Battle" began airing on its parent company's streaming service, Discovery+, in August 2022 (via IMDb).
She still takes care of her family
Although Ree Drummond is widely regarded as an excellent cook and a pretty famous television personality, she's always prided herself on being a wife and mother. Over the years, it's clear that she's remained dedicated to her roles within her family despite all of her professional success. For instance, in June 2021, her husband Ladd Drummond was hurt in a ranching accident, per People. Despite her considerable work demands, the Pioneer Woman was by his side as he healed.
Ree Drummond has also always been dedicated to taking care of her children. As she shared with Delish, the cook made sure to bestow some of her motherly and cooking wisdom on one of her daughters before moving her into college. "I took her straight to the kitchen department and wanted to look at nesting bowls, and she was like, 'Mom, I need sheets and probably a pillow.' We wound up getting a waffle iron, an electric tea kettle, and a microwave, so she has the essentials," Drummond said.
Drummond has also helped out her extended family. Until May 2022, her nephew worked on the set of "The Pioneer Woman." According to People, Stuart Smith was a member of the show's crew, though he eventually left to pursue an internship in Chicago. "I love this kid so much, and we've had the greatest laughs. So proud of you Stu, and Aunt Ree will miss you so much," Drummond said on Instagram.
Ree Drummond is super rich
Running a highly-ranked website, helming a popular cooking show, writing best-selling cookbooks, and conducting a variety of other business ventures can turn you into one seriously wealthy woman. Look to Ree Drummond as proof. The home cook is now worth an estimated $50 million, per Celebrity Net Worth. That puts her right on par with Guy Fieri, and not far behind Bobby Flay and Ina Garten. Not bad company, especially when you've worked to establish yourself as a food and lifestyle expert.
Though it's clear that Ree Drummond is independently wealthy, she probably doesn't need to work if she chooses not to. Per Celebrity Net Worth, her husband Ladd Drummond is actually worth much more, with his estimated net worth landing in at $200 million. That's in part because the Drummond family is the 23rd largest landowner in the United States, owning 433,000 acres and with a lucrative government land use contract as of 2017 (via The Atlanta Journal-Constitution).
As the wealthy so often do, the Drummonds keep finding ways to make even more money. Some of their other businesses include P-Town Pizza, a pizza shop in Pawhuska, Oklahoma, as well as an ice cream shop, Charlie's Sweet Shop, that operates in the same town.
She's dedicated to her health
In 2022, Ree Drummond shared that she was rededicating herself to living a healthy lifestyle, sharing that she had lost 55 pounds. As for the weight gain that led to this change, she blamed years of her busy work life taking time away from physical activity.
With her daughter's 2021 wedding coming up, the Pioneer Woman wanted to lose weight, and she detailed her exact steps. As part of her new lifestyle, Drummond consumed fewer calories and ate smaller portions, a fairly common and generally sensible weight loss plan. She also incorporated more physical activity, including exercises such as walking, rowing, and lifting, into her daily routine.
Drummond also emphasized that she hasn't omitted any foods from her diet. Although she did cut out certain foods at the beginning of her journey, she shared that she still ate what she loved. Only now, they came in "more reasonable" portions and were served alongside food with higher protein and more complete nutrition.
The Pioneer Woman also shared that although her new approach to health and fitness has been a significant change, it hasn't necessarily transformed her life. "Maybe it would be better to say perspective change instead of lifestyle change," she wrote on her blog. "I experienced a seismic shift in my perspective of everything."
Ree Drummond has faced some criticism
When you're on television, you naturally open yourself up for increased scrutiny and criticism. Ree Drummond is no stranger to that. Since starting her show, he Pioneer Woman has faced backlash multiple times. In 2017, footage from one of her second season episodes resurfaced where the cook served "spicy Asian hot wings" to a group of her friends and family. After their lackluster response, she pulled out another dish of wings and said, "I'm just kidding, guys. I wouldn't do that to you." According to Vice, the responses to this episode were certainly not in Drummond's favor. However, she never responded to fans' fury.
Drummond has also been criticized for a "lack of professionalism" on the set of her cooking show, though she has responded to those claims. The Pioneer Woman took to Instagram to address the controversy, saying, "I do hear from the occasional viewer who takes issue with the lack of professionalism and decorum displayed in the kitchen. I used to read those messages and scratch my head, not really understanding what they meant… But then I watched a clip like this and I totally get it." She then included a laughing emoji, admitting that her set was definitely more casual than others.
Some viewers were quick to defend Drummond, commenting that her behavior is totally acceptable and encouraging the more approachable atmosphere. We imagine the Pioneer Woman is going to do just that. It's certainly worked for her so far.