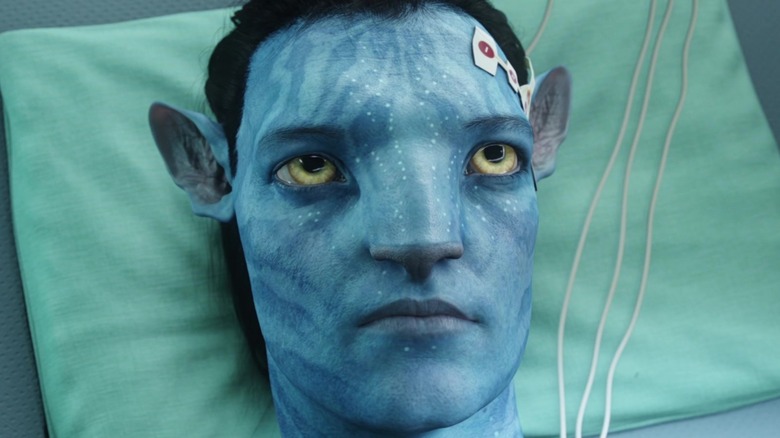 The 2009 sci-fi epic "Avatar" tells the story of the blue-skinned Na'vi protecting their planet Pandora from the humans who wish to mine its resources. Their tribe is unknowingly infiltrated by a human, Jake Sully (Sam Worthington), virtually controlling the body of a Na'vi — which threatens to endanger them all, until Jake begins to sympathize with their plight and instead decides to help them.
"Avatar" was a huge hit raking in almost $3 billion worldwide, making it the highest grossing film of all time. The visionary film directed by James Cameron went on to grab nine Academy Award nominations and won three of those for its beautiful art direction, lush cinematography, and groundbreaking visual effects. Its overwhelming success has led to a sequel "Avatar: The Way of Water" being released at the end of 2022, a third entry already filmed, and two more sequels planned after that.
While the franchise has done quite well for itself, the cast of the blockbuster films have experienced their share of troubles and misfortune over the years. Read on to discover their struggles and learn the tragic details about the cast of "Avatar."
Sam Worthington lived in his car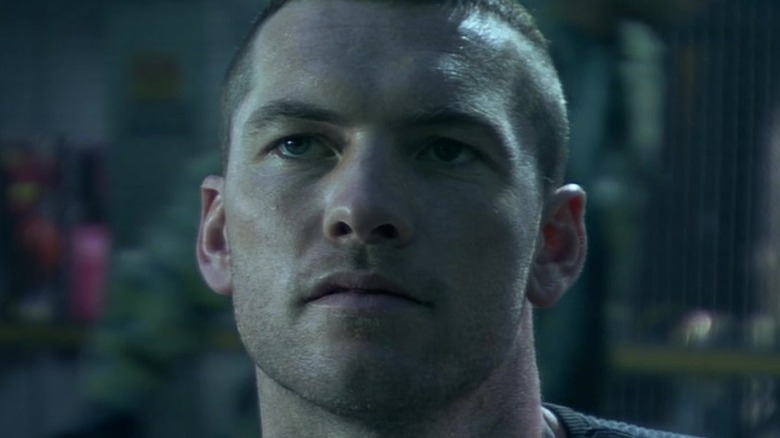 While Sam Worthington had a career before his lead role as Jake Sully in "Avatar," the Australian actor attempted to do a hard reset on his life in the late 2000s and wound up living in his car. While it was surely a difficult thing to go through, Worthington clarified in an interview with the Toronto Star that he did it on purpose, saying: "I put myself there. Nobody else did it, I did it … It was a choice I made to make myself more resolute, more confident."
Fortunately, he soon received a call asking him to audition for "Avatar." He would also land a major role in another James Cameron sci-fi franchise, starring in "Terminator Salvation" that same year, and pick up multiple big roles in the ensuing years. With a successful film career behind him and with plenty of "Avatar" sequels on the way, it seems unlikely that Sam Worthington will resort to living in his car ever again.
Sigourney Weaver was self-conscious about her height.
In addition to playing Dr. Grace Augustine, the head of the Avatar program, Sigourney Weaver has played countless legendary roles from the action hero Ripley in the "Alien" films to the supernaturally affected Dana Barrett in the "Ghostbusters" films to the parody of an action hero in "Galaxy Quest."
While her talented presence towers over the movie industry, her nearly six foot height threatened to end her career before it even started. In an interview with Parade, Weaver talked about reaching her current stature at the young age of 11, saying: "I felt like a giant spider. I never had the confidence to ever think I could act." This lack of confidence was further developed later in life when her acting teachers were overly critical of her talents. In an interview with the New York Times, Weaver quotes her teachers as saying "You can only do comedy — don't ever try to do any drama."
Eventually, Weaver overcame her self-doubt and mastered not only comedy, but virtually every genre imaginable including drama. Now her career is as big as, if not bigger than, her statuesque height.
Michelle Rodriguez spiraled after the passing of Paul Walker
Playing the courageous combat pilot Trudy Chacón in "Avatar," Michelle Rodriguez also appeared as plane crash survivor Ana Lucia Cortez in the hit ABC series "Lost," fought some zombies as Rain Ocampo in the "Resident Evil" series of films, and even smurfed around as Smurfstorm in "Smurfs: The Lost Village." Even with all that, her most memorable role is likely Letty Ortiz, the romantic partner of Vin Diesel's Dominic Toretto in the "Fast and the Furious" franchise.
It was from this series of films that Rodriguez met and befriended her co-star Paul Walker. In 2013, Walker was involved in a car accident that resulted in his unfortunate death at the age of 40. While his passing affected many, Rodriguez found herself in a destructive spiral. In an interview with Entertainment Weekly she recalled "I actually went on a bit of a binge … I was pushing myself to feel. I felt like nothing I could do could make me feel alive, so I just kept pushing myself harder and harder. I was traveling and I was having sex. And I was just trying to ignore everything that I was feeling."
Eventually, she was able to face her feelings and get a new grip on life. "I stood tall one day and I said, 'You know what, Michelle? Stop f****** hiding. Go manifest.' And all of a sudden, I picked myself up and started hustling." And she hasn't stopped since.
Zoe Saldaña has an autoimmune disease
Zoe Saldaña has a career full of playing notable genre roles, including the blue-skinned Neytiri, the Na'vi who takes Jake under her wing in "Avatar," the green-skinned Gamora in the "Guardians of the Galaxy" movies, and Nyota Uhura in the rebooted "Star Trek" series of films. With her roles in "Avatar," "Avengers: Endgame," and "Avengers: Infinity War," she has starred in three of the five highest grossing films of all time.
While these accolades are a cause for celebration, Saldaña would have to be careful about the catering of such an event. In an interview with The Edit (via CNN), she revealed that she has an autoimmune disease called Hashimoto's thyroiditis, which causes her immune system to attack her thyroid gland. The disease runs in the family, as it affects her mother and sister as well. The disease forced Saldaña to reconsider her eating habits, resulting in her and her husband adopting a gluten and dairy-free diet.
Not letting the disease hold her back in any way, Saldaña continues to pursue her acting passion, and maybe one day she'll even have four movies in the all time highest grossing list.
Wes Studi served in Vietnam
While not entirely recognizable in his role of the computer-generated Na'vi Eytukan, the father of Neytiri, Native American actor Wes Studi has played numerous memorable roles in historical westerns like 1990's "Dances with Wolves," 1992's "The Last of the Mohicans," and 1993's "Geronimo: An American Legend," the latter of which saw him in the lead role. His other roles range from video game fare like "Street Fighter" to the cult comic book classic "Mystery Men" to the crime drama "Heat."
But long before Studi got involved in acting, he had enlisted in the National Guard at the age of 17. When he was 21, he was sent off to Vietnam, where he was witness to gruesome horrors, including the death of his fellow soldiers. In a GQ interview, he said of the war: "It's an awful thing to see dead bodies lying around, floating down rivers. The inhumanity of warfare is something that I'm glad I've seen, but I don't ever want to see it again." Once he returned home, Studi turned to activism for peace, joining many protests, including a 71-day occupation of Wounded Knee.
Since then, Studi has gone on to be a highly respected actor becoming the first Native American to receive an Oscar for acting, receiving an honorary award in 2019.
CCH Pounder co-founded an organization for AIDs awareness
Mo'at, Neytiri's mother and spiritual leader of the Omaticaya tribe, is played by prominent actress CCH Pounder, featured in everything from hit television shows like "ER," "The Shield," and "Warehouse 13" to a variety of films like "Benny & Joon," "Face/Off," and "Godzilla: King of the Monsters."
Pounder capitalizes on her stardom to promote causes she believes in, including co-founding an organization in 1989 called Artists for a New South Africa along with fellow actors Danny Glover, Alfre Woodard, and more. The organization initially concerned itself with supporting the efforts to end apartheid, but soon expanded its focus when personal tragedy struck. In an interview with Plus Magazine, Pounder recalled the loss of her friend Fausto: "He was one of the men in my wedding party. Fausto was the first person in my immediate life who passed away from AIDS … Prior to that, [AIDS] was always sort of a rumor, and then Fausto, for me, was the impact." As a result of this and many more stories like it, the charity organization began a new effort to spread awareness of HIV/AIDS.
Though Artists for a New South Africa ceased operating in 2014, it still maintains a social media presence on Twitter and Facebook.
Kate Winslet was bullied as a child
Academy Award winner Kate Winslet will be playing the role of Ronal in the upcoming sequel "Avatar: The Way of Water," re-teaming with "Titanic" director James Cameron for her first ever motion capture performance. Filmed largely underwater, Winslet managed to hold her breath for over seven minutes, breaking a record previously set by Tom Cruise for "Mission: Impossible — Rogue Nation."
Kate Winslet has earned plenty of praise and awards for her illustrious career, though she had to face a lot of adversity growing up. Teased by school bullies for her weight and appearance, Winslet seemed to find no support from other girls. In an episode of "Running Wild with Bear Grylls" (via People), Winslet explained "When I grew up, I never heard positive reinforcement about body image from any female in my life. I only heard negatives. That's very damaging because then you're programmed as a young woman to immediately scrutinize yourself and how you look."
Though it was certainly a rough experience, Winslet credits the struggle with making her tougher. She even said as much to one of her childhood bullies after seeing her working behind a counter in a department store, saying "I want to thank you for being such a b**** because it made me a lot stronger."
Edie Falco is a breast cancer survivor
"Avatar: The Way of Water" will not only see the return of the Na'vi, but also of the human-led Resources Development Administration. This go-around, the commander in charge of the RDA will be General Ardmore played by the multiple Emmy-winning actress Edie Falco.
Falco is most known for her television roles like the title character in "Nurse Jackie," Diane Whittlesey in "Oz," and Carmela Soprano in "The Sopranos." It was during her time filming on "The Sopranos" in 2003 that she was diagnosed with breast cancer. She recalls in an interview with the Las Vegas Review-Journal: "I had the biopsy that morning and was told that they found cancer. Meanwhile, I had to be at work at one. It's a bit surreal how I remember that day. I remember that I couldn't walk. I couldn't breathe." But Falco soldiered on and went to work while keeping the diagnosis a secret. She let one of the producers know so they could schedule her work around her treatments.
Thankfully, the treatments worked and she is now cancer-free. Falco says about her life-changing experience: "I never really thought I'd have kids. Then the cancer thing kicked in. Once I realized I wasn't going to die, it was like a light going on. I knew I wanted to be a mother." Indeed, Falco is now a mother of two, and still a highly successful actress.
Michelle Yeoh almost quit acting after a severe injury
Playing a scientist named Dr. Karina Mogue in the upcoming "Avatar" sequel, Michelle Yeoh has had an amazing career. She started off in Hong Kong action films with the likes of Jackie Chan and Jet Li and most recently starred in hit action films like "Boss Level," "Gunpowder Milkshake," "Shang-Chi and the Legend of the Ten Rings," and the multiverse masterpiece "Everything Everywhere All at Once."
But Yeoh's incredible career was almost cut short. While filming the 1996 film "The Stunt Woman," Yeoh was involved in an accident that resulted in a severe back injury. While recuperating in neck and torso braces, she began to question whether she should continue, as she told The Hollywood Reporter: "Why am I doing this? Is it worth it? If I really got hurt, then what?"
Fortunately, she was visited by Quentin Tarantino, whose immense enthusiasm for her work convinced her to keep going. Soon after, she made her Hollywood debut in the James Bond film "Tomorrow Never Dies" and followed that up with memorable roles in "Crouching Tiger, Hidden Dragon," "Memoirs of a Geisha," "Sunshine," and so many more.
CJ Jones lost his hearing due to spinal meningitis.
Deaf entertainer CJ Jones will not only have an onscreen role in the upcoming "Avatar: The Way of Water," but he has worked behind the scenes to create a Na'vi sign language to help expand the universe that James Cameron began in the original film.
While born to deaf parents, Jones himself was hearing until he contracted spinal meningitis at the age of seven, ultimately resulting in him losing his hearing. This did not slow him down, as he soon became involved in the deaf community as well as pursuing acting roles. He made his television debut on a 1991 episode of "A Different World" which led to even more television roles. He made his feature film debut as the subject of the 2009 documentary "See What I'm Saying" which he quickly followed with a major role in Edgar Wright's "Baby Driver" and a recurring role on the Stephen King-inspired series "Castle Rock."
Jones also co-wrote and directed multiple episodes of a television show retelling fairy tales for the deaf community called "Once Upon a Sign," as well as creating the International Sign Language Theater Festival, a production company called Sign World Studios, and a non-profit subsidiary to help train deaf talent called SignLight.
David Thewlis had a panic attack while in character
David Thewlis, the actor behind Remus Lupin in the "Harry Potter" series as well as the villain of films like "Dragonheart" and "Wonder Woman," will soon portray a Na'vi in "Avatar 3" as well as the two films planned to follow it.
In 1993, David Thewlis made his breakout performance as Johnny Fletcher in the Mike Leigh film "Naked." The film was developed by weeks of the actors and director improvising based on a minimal outline by Leigh. These sessions would get fairly intense, including one moment when Thewlis lost himself completely in his role. In an interview with Independent, Thewlis recalls "I went into a strange place. Suddenly I got stuck with my eyes closed and couldn't open them. I was so much in character, there was only one per cent of David still there. I wasn't in control of my body any more. That got scary."
Thewlis attempted to break out of the moment by smoking, but his own hand unwillingly threw away the cigarettes. Despite the terror of the moment, Thewlis managed to take something positive away from it. "[I]t informed the scene at the end of the film where Johnny is having a breakdown and is no longer in control. That's why it was so useful to have a panic attack."