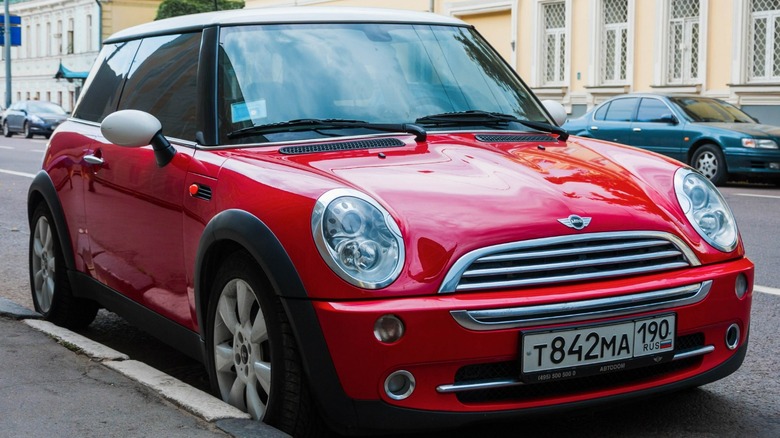 Since the '90s, used car sales in the U.S. have been more than triple that of new car sales. According to the U.S. Department of Transportation, new vehicle sales in 2010 were roughly 9.6 million, while used vehicle sales reached 36.9 million. Nearly a decade later in 2019, new vehicle sales exceeded 12.8 million while used vehicle sales climbed to 40.8 million.
What makes purchasing a used car attractive is the cost savings. A car experiences 40% depreciation in the first five years of operation, making the resale purchase price attractive. Many used cars are also less expensive to insure than new cars and certified pre-owned cars often include warranties.
However, not all used cars are a good investment. Maintenance issues can turn a bargain-priced vehicle into a nightmare and run up exorbitant expenses. Dependability should be the primary purchase consideration of vehicle shoppers looking for a used car. It is more important than performance, price, and even fuel economy. Thorough research of the models and years you are considering will help you make a wise decision and avoid purchasing a "lemon." Here are 12 used cars you should steer clear of at all costs.
2002 Ford Explorer
The first and second generations of the Ford Explorer helped establish the SUV's reputation for dependability. However, the third generation changed everything. Per CarComplaints.com, transmission problems and rear suspension flaws plagued the 2002-2005 models. Transmission failures, occurring under 100,000 miles, often required a replacement with a rebuilt unit costing nearly $3,000.
The 2002-2005 Explorers also suffer wheel bearing failures before reaching 90,000 miles. A typical repair costs anywhere from $500 to $1,000 depending on the number of wheel bearings needing replacement. Furthermore, the 2002-2005 Explorer model years also experience a cracked rear panel. While the ruptured piece does not impact vehicle operation or performance, it is a significant annoyance.
The third generation of Ford Explorers wasn't the only troublesome version; the fifth generation built from 2011 to 2016 also proved to be problematic. These SUVs were prone to corrosion in the rear suspension toe link making them susceptible to fracture. Vehicles in cold climates where salt is used on the roads are more susceptible to failure when the ball joints corrode, leading to a toe link malfunction. Ford issued several recalls to correct the problem impacting nearly a million vehicles.
Owners also reported cracked engine blocks and leaking coolant in the 2012 to 2017 Ford Explorer models. In 2016, the Office of Defects Investigations (ODI) within the National Highway Safety Administration (NHTSA) began an investigation of exhaust manifold cracks causing foul odors in the cabin and potential carbon monoxide poisoning. ODI identified 2,400 reports involving 2,051 unique vehicles relating to the exhaust issue.
2003 Honda Accord
Introduced more than 40 years ago, the Honda Accord remains one of the best-selling midsize sedans in the U.S. The car gained popularity with families for its attractive body style, standard safety features, and fuel efficiency.
Notwithstanding the rave reviews by several sources, transmission problems have plagued the 2001 to 2003 models since their introduction, resulting in costly repairs. Owners reported the transmission slipping when the car reached about 90,000 miles (via CarComplaints.com). Failure to engage a gear, an unintended downshift, and leaking fluids were common. The transmission required replacement with an average repair cost of over $2,000. The transmission issues prompted a class action lawsuit, which Honda settled by extending the transmission warranty to 93 months or 109,000 miles on the 2000-2001 models. However, the extension did not apply to other model years with similar problems.
The 2003 Accord and many previous models also experienced problems with the stereo backlight burnout. Honda issued a recall to cover the repair for seven years or 100,000 miles, but the recall period has long expired.
2019 Toyota Rav4
A fuel-efficient engine and proficient all-wheel drive system helped make the Toyota Rav4 the best-selling compact SUV of 2019. However, power train problems including stalled engines, grinding gears, a failing fuel pump, and a troublesome transmission make it a poor choice for a used vehicle.
The 2019 RAV4 has hundreds of registered consumer complaints, many of which address significant power train issues. CarComplaints.com has multiple reports of the vehicle lurching and the transmission "gear hunting." One RAV4 owner reported, "If you are stopping and then go to push the gas again, you will lurch forward. Also, if you ease off the brake, it will rock back and forth." In addition, owners have reported experiencing bizarre noises and grinding at low speeds when shifting from all-wheel drive to four-wheel drive.
Toyota recalled the 2019 RAV4 for several problems including loss of braking assist, issues with the front suspension, and stalling. The company addressed the problems of odd shifting behavior in its Technical Service Bulletin titled "Hesitation On Acceleration From a Slow or Rolling Stop." The document states the malfunction requires reprogramming of the Electronic Control Module by a Toyota dealer. The time to modify is estimated at less than two hours.
2014 Ford Fiesta
In 2014, Ford's offering in the entry-level subcompact category was the Fiesta, available in sedan and four-door hatchback styles. Trims ranged from the high-efficiency three-cylinder model and a higher-volume four-cylinder version to the performance-oriented ST model.
Motor Trend had plenty of praise for the 2014 Fiesta model, citing the ST trim as having "one of the best front-drive chassis in history." The automotive magazine stated the design of the ST almost eliminated torque steer and understeer, and the manual transmission version was more fun to drive than the dual-clutch automatic. However, the four-cylinder, 1.6-liter Duratec engine generating 120 horsepower at 6,350 revolutions per minute, and 112 pound-feet of torque at 5,000 revolutions per minute, leaves something to be desired. The car accelerates to 60 mph in a lackluster 9.5 seconds, but the fuel efficiency is what you would expect from a compact car: 28/36 miles per gallon.
Ford cars fared poorly in the Consumer Reports reliability rankings between 2011 and 2014. The Fiesta and other Ford compact cars experienced several reliability issues including body integrity, transmissions, and infotainment systems. The most common and troublesome issues were related to air conditioning failures. John Ibbotson, Consumer Reports' chief mechanic, said, "Air conditioning problems range from easy to repair to requiring significant trouble-shooting and skill to fix. Drivers naturally dread A/C problems because they invariably happen when you most want the cool air, and the costs to repair can easily top $1,000" (via Ford Authority).
2011 Mini Cooper
Despite the purchase of the Mini brand by the BMW Group in 2000, and the subsequent sharing of high-quality parts with other BMW models, the quintessential British compact has experienced numerous reliability issues.
The 2011 Mini Countryman offers the same outstanding handling characteristics as the other Minis, with a four-wheel independent suspension, front MacPherson struts, front and rear stabilizer bars, and a multi-link rear suspension. The Countryman also includes an all-wheel drive system that makes handling even better. The 1.6-liter, four-cylinder engine generates 181 horsepower at 5,500 revolutions per minute, and 177 pound-feet of torque at 1,600 revolutions per minute. Paired with a lightweight body (3,208 pounds curb weight), the Countryman gives a zestful performance for a family crossover.
However, from model years 2011-2013, and 2015, both the Mini Cooper and Countryman were listed as "never buys" by Consumer Reports (via MotorBiscuit). Water pump and turbocharger issues plagued the British compact cars, but transmission failures created the most serious problems. In 2014, Consumer Reports called Mini the least reliable car brand on the U.S. market, making it a poor choice for a used car purchase (via Insider).
2012 BMW X5
Buyers looking for a used car often look at fuel economy, fuel costs, registration fees, insurance premiums, annual maintenance costs, and reliability. While some expenses are easy to determine, maintenance costs and reliability are more difficult to predict. According to CarEdge.com, an automotive research and vehicle listings marketplace, the average yearly maintenance cost for a BMW during its first 10 years can be over $19,000.
For the most part, BMWs are well-built, and owners should not expect many repairs in the first few years. In addition, BMW has a comprehensive factory warranty that extends for four years or 50,000 miles covering repairs including the most expensive fixes. However, when the warranty expires, owners can start paying thousands of dollars for repairs, most of which are significantly more expensive than the average luxury car.
RepairPal has determined the overall reliability of the BMW X5 to be a 2 out of 5, which is below average. The SUV experiences a variety of problems, including engines overheating and stalling while driving. Per Reuters, expensive problems with the electrical system are also characteristic of other BMWs. WithClutch gave the BMW X5 a reliability rating of 38.95, which is significantly lower than the average overall rating of 57 for other cars. Six other BMW models were also identified for poor reliability.
2008 Chrysler PT Cruiser
The PT Cruiser body style alone is enough to dissuade most used car buyers from selecting the Chrysler SUV. If not, a review of the car's maintenance and reliability issues should discourage them.
The 2008 Chrysler PT Cruiser was available in two body styles: a sedan or five-door wagon (hatchback), and a two-door convertible. Chrysler offered the wagon in the base LX, Touring, Limited, and Convertible trim levels. A 2.4-liter, twin-cam, four-cylinder engine producing 150 horsepower at 5,200 revolutions per minute, and 165 pound-feet of torque at 4,000 revolutions per minute powers all the PT Cruiser models (via Car and Driver).
While there are some PT Cruiser enthusiasts out there, many others disagree about the car's reliability. CarComplaints.com reports the top three issues: smoking AC fan with an average repair cost of $4,000, head failures requiring replacement at an average cost of $1,800, and a stalling engine. Consumer Reports also agreed that from 2006 to 2008, PT Cruisers were a poor choice for a reliable used car (via MotorBiscuit).
2013 Chevrolet Cruze
Chevrolet introduced the Cruze in 2011 to make a play in the highly competitive compact car segment with the Honda Civic and Toyota Corolla. Equipped with a turbocharged 1.4-liter, four-cylinder engine generating 138 horsepower and 148 pound-feet of torque (1LT, 2LT, and LTZ), the car's design, variety of trim levels, and decent fuel economy make it a worthy adversary.
The Cruze Eco, fitted with a six-speed manual transmission, gets an EPA-rated 28/42 miles per gallon city/highway while the automatic is rated at a slightly lower 26/39 miles per gallon. The Eco achieves its fuel efficiency by employing several fuel-saving technologies including active grille shutters, a transmission gearing that helps maintain low engine revolutions per minute, and low-resistance tires (via Motor Trend). In a six-car comparison of fuel-efficient compact sedans conducted by Motor Trend, the Cruze Eco achieved a commendable second place, posting the best fuel figure among the group.
All Chevrolet Cruze models feature remote keyless entry, steering wheel-mounted audio controls, and Bluetooth. The top-of-the-line LTZ trim adds a push-button start, rear vision camera, and automatic climate control. However, reliability issues offset the Cruze's attractive features and excellent fuel economy. J.D. Power ranked the 2013 Cruze as just average for quality and reliability. Chevrolet issued recalls for the electrical system, power train, general equipment, and airbags. According to Consumer Reports, the Chevrolet Cruze from 2011 to 2013 had one of the worst Chevrolet reliability records. Transmission problems and engine overheating were the most common issues (via MotorBiscuit).
2014 GMC Acadia
All 2014 GMC Acadias are equipped with a 3.6-liter V6 engine generating 288 horsepower and 270 pound-feet of torque. Standard models feature a six-speed automatic and front-wheel drive. However, all-wheel drive is optional. Edmunds showed the all-wheel drive version accelerating to 60 mph in 8.6 seconds, which is competitive with other V6-based crossovers. Fuel efficiency is disappointing: The EPA estimate for the front-wheel-drive Acadia is just 19 miles per gallon city/highway. Meanwhile, the all-wheel drive models drop to 18 miles per gallon combined.
The 2014 GMC Acadia offers an upscale cabin, seating for eight, and plenty of technology. The interior features satellite radio, a USB port, Bluetooth, the GMC IntelliLink infotainment system, navigation, a 10-speaker Bose sound system, and a rear-seat entertainment system. Perhaps the Acadia's best feature is the 116 cubic feet of total cargo space, more than most sport SUVs (via U.S. News).
Although U.S. News ranked the GMC Acadia in seventh place in its 2014 affordable midsize SUVs category, every model has experienced problems with the drivetrain, transmission, and air conditioning. One owner wrote to Consumer Reports, "The air conditioning has had to be repaired numerous times at the dealership. Once it stopped working correctly, [they] have had a difficult time repairing it for some reason." Consumer Reports ranked 2007 to 2014 GMC Acadia models among the worst cars of the decade for reliability, and recommended avoiding all eight editions on the used car market (via MotorBiscuit).
2013 Fiat 500
The Fiat 500 is a modern-day version of the original rear-engined, four-seat, subcompact car manufactured from 1957 until 1975. Although the vehicle invokes nostalgic feelings about the first versions, the current models are a reliability nightmare. Customer feedback includes problems with the power train, brakes, and suspension.
Fiat equipped the 2013 base model 500 with a 1.4-liter, four-cylinder engine that generates 101 horsepower mated to a five-speed manual transmission or optional six-speed automatic. The upgraded 500 Turbo features a turbocharged 1.4-liter, four-cylinder engine producing 135 horsepower, and the 500 Abarth, available only with the five-speed manual transmission, generates 160 horsepower. The base model Fiat 500 has less power than most competitors in its class, and its fuel efficiency ranks low for its class with an EPA-rated 31/40 miles per gallon city/highway for the base model with an automatic transmission.
J.D. Power awarded the 2013 Fiat 500 a reliability score of 77 out of 100, which is average for the auto industry. Consumer Reports noted that model years 2012, 2013, and 2015 should be avoided, citing issues with the brakes, body finish, suspension, and power equipment (via MotorBiscuit).
2013 Ford Focus
The Ford Focus was a highly successful model for the Ford Motor Company. According to GoodCarBadCar, the Focus ranked as the ninth best-selling car in 2013 with 234,570 units sold. However, the car's popularity plummeted with poor reliability ratings and reoccurring transmission issues.
Since 1979, the Ford Motor Company has promoted the durability and reliability of its F-Series trucks with the motto "Built Ford Tough." While it may apply to the F-150 and its 4×4 pickup siblings, the Focus suffers from a different design philosophy. The National Highway Traffic Safety Administration (NHTSA) issued 10 recalls for the 2013 Ford Focus ranging from mild to dangerous. They include random engine stalls, engine wiring slices, doors unexpectedly opening while driving due to faulty latch components, and a jammed canister purge valve which results in an engine stall and no method to restart the vehicle.
The NHTSA has registered over 1,800 consumer complaints for the 2013 Ford Focus and almost half are focused on the problematic power train. The poor reliability ratings and frequent repairs result in a high cost of ownership and make the 2013 Ford Focus a poor used-car purchase choice. In fact, Consumer Reports recommends avoiding model years 2012-2017.
2012 Volkswagen Tiguan
Volkswagen marketed the Tiguan (combined "tiger" and "iguana") as the "GTI of SUVs." Fitted with the GTI's turbocharged 2.0-liter I-4, generating 200 horsepower and 207 pound-feet of torque, it matches the "hot hatch" in performance. The SUV accelerates to 60 mph in a respectable range of 7.5 to 8.2 seconds, depending on the choice of drivetrain and transmission. While the GTI came only with a front-wheel drive, the Tiguan was offered with the same drivetrain but also offered an optional all-wheel drive. A six-speed automatic is standard on all trims except the Tiguan S, which comes standard with a six-speed manual transmission.
The Tiguan compact crossover has a footprint slightly smaller than most midsize sedans, but it feels roomy inside. Volkswagen designed the interior to maximize space for its passengers, and still provide ample cargo space to haul the family sports equipment or several large boxes. A 60/40 rear-folding seat and flat-folding front passenger seat provide 56 cubic feet of space.
Although the Tiguan offered an attractive price when new and as a used vehicle, it lacks reliability. For model years 2011-2013, the Tiguan fell below average for reliability due to power equipment issues, engine problems, and faulty electrical work. The top three 2013 Tiguan issues reported to CarComplaints.com include an ignition coil failure costing $500 to repair, a critical timing belt failure with an average repair cost of $2,700, and a stalled engine while driving that cost $600 to repair.