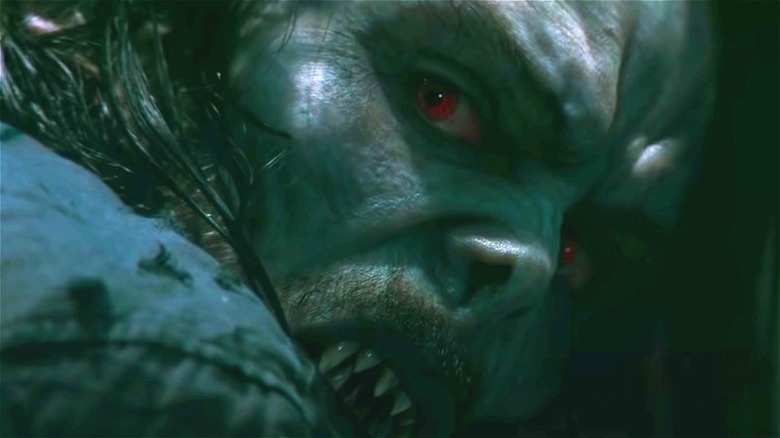 The year 2022 has seen a box office of many highs and lows, dominated by the record-breaking success of "Top Gun: Maverick." Although the film was originally scheduled for release in the summer of 2020, it had to be pushed back several times due to concerns about the COVID-19 pandemic. The wait was worth it, and "Maverick" became the second film since the beginning of the pandemic to cross $1 billion at the worldwide box office. Hopefully, the film's success will be rewarded at the end of this year during awards season. Paramount Pictures, Tom Cruise, and director Joseph Kosinski deserve credit for inspiring movie fans to head back to theaters.
Universal Pictures was also a big winner this summer thanks to the success of "Jurassic World Dominion" and "Minions: The Rise of Gru." While these sequels might not have been among the most critically acclaimed films of the year, they certainly found an audience who was willing to support them. The Marvel Cinematic Universe also continues to reign supreme, as last year's "Spider-Man: No Way Home" continued to break records by grossing over $1.9 million globally. Although they didn't match the dominance of "Spider-Man: No Way Home," both "Thor: Love and Thunder" and "Doctor Strange in the Multiverse of Madness" performed well. Unfortunately, this year also had a few major box office disappointments, particularly in the same sci-fi realm that Marvel and Universal mined so successfully. Here are the biggest sci-fi flops of 2022 so far.
Moonfall
With an estimated budget of $140 million, "Moonfall" is one of the most expensive independent films ever made. The title is fairly self-explanatory: After the moon is mysteriously knocked out of its orbit, the astronauts Jocinda Fowler (Halle Berry) and Brian Harper (Patrick Wilson) join the conspiracy theorist K.C. Houseman (John Bradley) to save Earth. It's a throwback to a genre director Roland Emmerich has plenty of experience with having helmed such sci-fi disaster films as "Independence Day," "Godzilla," "The Day After Tomorrow," and "2012." Unfortunately, audiences have grown tired of his routine.
"Moonfall" failed to gross more than $60 million at the worldwide box office. Outgrossed by the comedy sequel "Jackass Forever" on its opening weekend, "Moonfall" continued to decline into obscurity. Unfortunately for Emmerich, film critics weren't any kinder, although some reviewers have argued that "Moonfall" is so ridiculous that it is entertaining, with the potential to be resurrected as a cult classic. The ending of "Moonfall" is so completely crazy that the few people that actually saw it in theaters were shocked. The film teases the potential for an entire franchise, with Emmerich stating before the film's release that if it was successful, he wanted to film two sequels back-to-back. At this point, that seems like an unlikely prospect. Although the chances are slim, Bradley has said that if Emmerich gets his way, the two sequels will be even more ridiculous than the first installment. "Moonfall" is set to debut on HBO Max on September 9.
Morbius
It's Morbin' time! "Morbius" has been the laughing stock of the superhero era for several years. Originally slated for release on July 10, 2020, "Morbius" was pushed back several times due to reshoots, concerns about the COVID-19 pandemic, and the box office success of "Spider-Man: No Way Home." The film is set within Sony's Spider-Man Universe (SSU), which also includes 2018's "Venom" and 2021's "Venom: Let There Be Carnage." While the two "Venom" films were surprisingly entertaining, the same could not be said about "Morbius."
The film follows the blood scientist Dr. Michael Morbius (Jared Leto) as he attempts to cure a rare disease that he's come into contact with. Although Morbius is able to cure himself by capturing vampire bats from Costa Rica, he is accidentally transformed into a vampire. This curses him with an unquenchable thirst for blood. Morbius must become a hero when his surrogate brother Lucien (Matt Smith) gains the same powers. Sounds fun? Unfortunately, it's a boring slog that doesn't distinguish itself from other comic book adaptations. Even though the film ties into the "Venom" and "Spider-Man" franchises, audiences couldn't be bothered to give the film a shot. With an estimated budget of over $75 million, "Morbius" only grossed around $164 million at the global box office. Following the tepid response, "Morbius" memes swept the Internet. Leto tried to take ownership of the film's reputation by teasing a potential sequel. A re-release in theaters didn't pan out, and "Morbius" bombed a second time.
Lightyear
Pixar has been in a strange state ever since the beginning of the pandemic. Shortly after theaters began to shut down in March of 2020, Pixar's "Onward" was made available on Disney+ at an earlier date than what was originally scheduled. The Pixar films "Soul," "Luca," and "Turning Red" were also made available on Disney's streaming service instead of hitting theaters. Understandably, Pixar's staff was irritated by the company's decision. Animation is hard work, and a film that was made for the big screen deserves to be shown in its intended medium.
Pixar made its return to theaters by bringing back a familiar face from the "Toy Story" franchise: Buzz Lightyear. However, Disney struggled to explain the connection to audiences. "Lightyear" is centered on a fictional character within the "Toy Story" universe that inspires the toy of the same name that is voiced by Tim Allen. Chris Evans provided the voice of the "real" Lightyear. Between the middling reviews and confusing continuity, "Lightyear" became one of the rare flops in Pixar's history. It grossed just over $218 million globally off of a budget of approximately $200 million. The failure of "Lightyear" raises some serious questions about Pixar's future. It's somewhat ironic that Disney chose to release the better-received film "Turning Red" on streaming earlier this year, then kept the "Lightyear" theatrical window. In the past decade, Pixar has become too focused on sequels and spinoffs of their existing properties. A touch of originality would go a long way.
Firestarter
Stephen King fans have had an embarrassment of riches in the last decade. Between "It," "Doctor Sleep," "1922," "Gerald's Game," and "Castle Rock," King's novels and short stories have inspired some amazing adaptations. Still, there are some King screen experiences we'd rather forget about: Even though it was an adaptation of one of King's most beloved novels, "The Dark Tower" failed to live up to the potential of its source material.
The same can be said of this year's "Firestarter." Keith Thomas' 2022 film is inspired by both King's original novel and the 1984 film adaptation of the same name. The original "Firestarter" landed with a thud, and sadly the remake did not fare any better. Released simultaneously in theaters and on Universal's streaming service Peacock, the $12 million dollar "Firestarter" made just under $15 million at the worldwide box office. The critical response was unanimous: "Firestarter" wasn't a film that was worth remaking in the first place. The original novel isn't one of King's best works, and the new film commits the crime of being dull. While critically reviled King adaptations like "Maximum Overdrive" and "The Lawnmower Man" are at least inadvertently hilarious, "Firestarter" isn't ridiculous enough to be entertaining. It feels like a pale imitation of the other horror and superhero films that are popular right now. Although the possibility of a sequel, prequel, or spinoff project has been teased, it may be best to let this flame die out.
Crimes of the Future
David Cronenberg essentially created what we think of as the modern science fiction body horror genre with such classics as "The Brood," "Videodrome," "Scanners," "Rabid," "The Fly," and "Dead Ringers." The cult filmmaker made his return to the subgenre that he helped define this year with his new sci-fi film "Crimes of the Future." As with any Cronenberg film, the release wasn't without controversy. Several audience members walked out during its premiere at the Cannes Film Festival. The graphic opening sequence was shocking, and for Cronenberg, that's saying something!
Unfortunately, most audiences did not get the chance to test their limits and check out the film. It grossed around $3.5 million at the global box office, despite being screened in over 750 theaters nationwide. "Crimes of the Future" dropped out of the box office top ten after its second weekend of release. This was not very surprising since Cronenberg's previous two films, "Cosmopolis" and "Maps to the Stars," also underperformed. While a project like "Crimes of the Future" isn't expected to rival "Jurassic World Dominion," it's always unfortunate when an original work of science fiction fails to meet expectations. Cronenberg is one of the few auteur filmmakers who has played by his own rules throughout his career. Those scared off by the violent content might be surprised to learn that "Crimes of the Future" is actually quite funny, with the filmmaker using his dystopian premise to satirize the nature of the art industry.
Men
Writer/director Alex Garland is one of the most important creative figures in modern science fiction. After working as a screenwriter on such sci-fi films as "28 Days Later," "Sunshine," and "Never Let Me Go," Garland made his directorial debut with the surprise hit "Ex Machina" in 2015. Garland's follow-up, "Annihilation," was a financial disaster that was even released directly on Netflix in some territories. Sadly, his new horror film "Men" didn't perform any better.
While an estimated budget for "Men" has not been revealed, the film grossed just under $11 million worldwide. "Men" fell short of the box office precedent that A24 set earlier this year when "Everything Everywhere All At Once" became the first film in the studio's history to gross over $100 million. Audiences are willing to take a chance on original science fiction films if they are compelling, but it was clear after the early reviews that "Men" was unlikely to be a crossover hit. With an audience Cinemascore of "D+, "Men" was a little too austere and ambiguous for the general public. Audiences may have been confused by the initial teaser trailer, which suggested a more straightforward horror film. They may not have expected an existential commentary on gender roles. While both "Ex Machina" and "Annihilation" are both definitely "arthouse" films, they still have a sense of humor and engaging characters. That touch of humanity is almost completely absent from this film. "Men" is certainly ambitious, but that does not mean it's good.