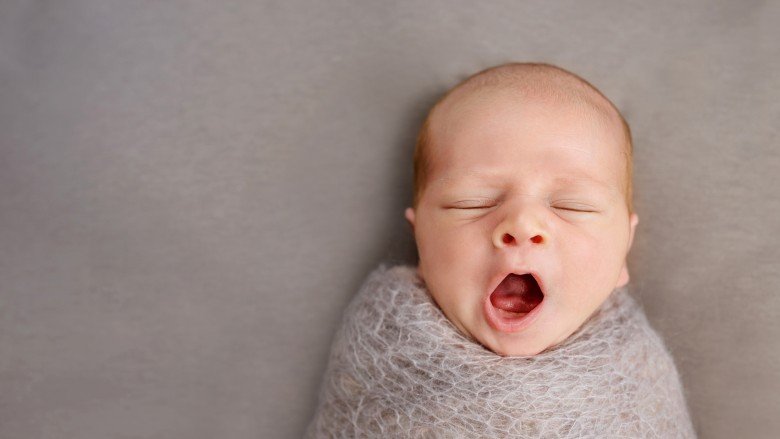 Our name is a major part of our identity. It's typically the first thing people learn about us and the last thing we leave behind. Our names can make us feel smart, confident, unique — or even embarrassed, misunderstood, or lost in the crowd.
Choosing a baby name is one of the biggest decisions for a new mom. Do you go classic? Trendy? Totally unique? And with so many choices, how do you know you've picked the right one?
"A name is a gift so meaningful, so powerful — so personal — that only you can select it for your child," Sherri Suzanne, baby name consultant and the founder of My Name for Life, told me in an interview.
While choosing a baby name is a big deal, the good news is that there are no wrong ones. But in case you need a little inspiration, Suzanne gave me the lowdown on the unique names to have on our radar for 2017.
Cairo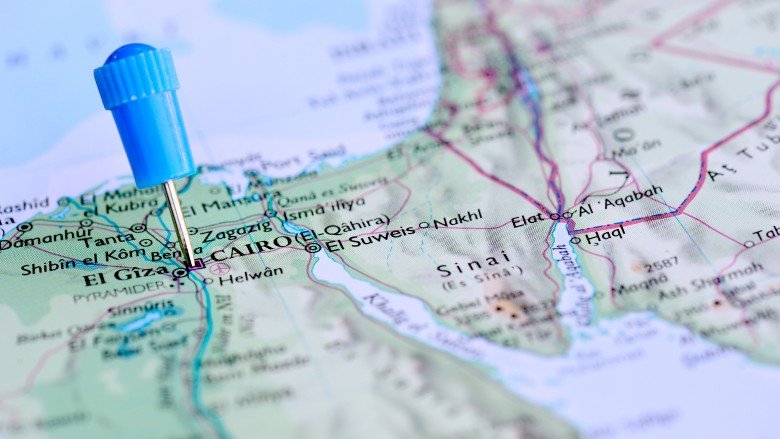 It may already be the name to one of Egypt's most famous cities, but Suzanne says Cairo is a name she expects to gain popularity for boys in 2017 — especially because this moniker belongs to Kansas City Chiefs' Brazilian-born placekicker, Cairo Santos. "Sports figures impart strength and coolness to names," said Suzanne. "Parents also like the nickname 'Cai,' being that Kai is now a well-used name on its own."
Elora
Also inspired by a city (Elora, Ontario), Suzanne says this name is quickly gaining popularity as a more unique alternative to the popular nickname Ellie. "Elora quietly existed as either a variant form of names like Elenora or Laura," she told me. "It is now among the Top 1,000 names, but at No. 963 in the U.S., it still means that just 280 families selected this name." Pretty and unique — a win-win.
Fun fact: Elora was also the name of the baby princess in the 1980s sci-fi movie Willow.
Kensington
A district within West London's Royal Borough, Kensington is a name fit for a princess. "This surname/place name gives parents an alternate way to achieve the nickname 'Kenzie' outside of the well-used Mackenzie," says Suzanne.
Kensington is also the name of Britain's richest street, where an average mansion would cost you a steep $24.3 million dollars. Talk about fancy!
Promise
According to Oh Baby Names, Promise is what we'd call a modern-day "virtue" name. It comes from the Old French "promesse," which translates to a guarantee or assurance. "As a female given name, Promise is a pretty modern coinage," says the website, but it is also fairly uncommon. Bestowed upon just 200 baby girls in 2013, this one is definitely an up-and-comer. "This virtue name feels more contemporary than Hope or Charity," says Suzanne. "While it has not 'taken off' yet, it is lingering just outside the Top 1,000 along with a similar name, Treasure."
Tinsley
Tinsley, meaning Tynni's meadow, first appeared on the charts in 1994 at No. 4,116, according to Baby Name Science. And thanks to a growing interest in gender neutral names, Suzanne says Tinsley may soon have its moment in the spotlight. "Unisex names that started life as surnames continue to be a trend for girls — especially ones with the –ley ending," she told me. "Tinsley is reminiscent of Riley, Finley, and Ainsley — names that are already being used regularly. It's been hovering outside the Top 1,000 U.S. names but may make a leap if a socialite with the name joins a Real Housewives cast, as is rumored." she said.
Titan
Titan, meaning defender, is popular in Greek mythology as the name given to a group of powerful, immortal giants. If you're looking for a name that exudes strength, this one is definitely a contender. "Titan is a fast-moving name that's one of several in the Top 1,000 borrowed from heroes of mythology," said Suzanne. "Achilles, Atlas, Apollo are others."
Celebrities seem to be feeling this name, as well. According to Nameberry, Titan Fiennes-Tiffin is the nephew of actor Ralph Fiennes, while Titan Jewell is the name Beyonce's bestie Kelly Rowland and hubby Tim Witherspoon chose for their son.
Wilder
Wilder has been familiar as a surname, carried by celebrities like American boxer Deyonte Wilder and writer/producer Billy Wilder. "But it took a celebrity connection for many parents to consider it as a first name," said Suzanne. She's referring to Wilder Hudson, the son of Scream Queens actor Oliver Hudson, who is Kate Hudson's brother. This makes Wilder's grandmother Hollywood legend Goldie Hawn.
Political direction
According to research published on Today.com, we're in for a lot more baby names with unconventional spellings and nontraditional origins. This is a trend that seems to dominate in red states vs. blue states, if you're still thinking in presidential election terms. "Top 5 names for girls in states that vote red are the individualistic Blakely, Brylee, Kennedi, Kyleigh, and Journee, while the Top 5 boys' names are Kason, Cason, Braylen, Chandler, and Lawson," the article noted.
As for the popular blue state names, Francesca, Alexandra, and Miriam all made the list, according to Nameberry.
Magnolia
You may have heard the word Magnolia in reference to the popular 1989 film Steel Magnolias, or even the famous New York City sweet shop Magnolia Bakery. But it might not be too long before you meet a little girl or two with this pretty first name. Flying just under the radar at number 633 on Nameberry's list of popular names of 2015, Magnolia is about to have another sweet moment in the spotlight, according to Suzanne.
"This feminine name from the flowering tree is blossoming again after virtually disappearing in the 1940s," she told me. "Magnolia is a bold example of floral names that are making a comeback." Evoking images of feminine-but-formidable women of the American South (much like the ladies of Steel Magnolias), Suzanne says this name is catching on in many places, "especially because it lends itself to many lovely nicknames, from Maggie to Nolia."
Dash
First appearing on the charts in 2005, Dash, a shortened version of the name Dashiell, is quickly becoming a popular boy's name, says Suzanne. "Ask parents of boys named Dashiell (as in the 20th century mystery writer Dashiell Hammett) and many will admit they selected the formal name to arrive at the nickname 'Dash.' However, the irresistibly cool Dash is being used on its own, surpassing the formal name in popularity to join the Top 1000 names for boys at number 766."
Adding to the name's cool factor are celebs like TV actor Dash Dobrofsky, known for shows like Modern Family and The Hunted, and film actor Dash Mihok, who appeared in movies like The Day After Tomorrow and I Am Legend.
Lennox
Also gaining in popularity among gender neutral names is Lennox, sharing the title with a large colonial fort in Quebec, Canada. "This surname, originally referring to a grove of elm trees, is now a fast-moving name for boys and girls," Suzanne told me.
"Boxer Lennox Lewis may have brought the name to parents' attention for boys, but the cool "x" ending may be responsible for its growth." She adds, "For little girls, a literary reference like young Mary Lennox of The Secret Garden may be a charming influence, but pop culture references ranging from the popular TV show America's Next Top Model [contestant Lenox Tillman] to singer Annie Lennox are likely sources as well."
Rae
The Rae may be the name of a village in Thailand, a trendy destination for travel enthusiasts, but it's thanks to a popular 2016 movie that you may be hearing this name more often. "Star Wars heroine Rey may be responsible for renewed interest in Rae, a name well-used through much of the 1900s that faded in the last quarter of the century," said Suzanne. "Parents who like the sound of this name may have selected what they consider a more feminine spelling, since Rey is the Spanish word for 'king' and is well-used for boys.
Kylo
Star Wars may also be responsible for another fast-growing name. Kylo Ren is the chosen name for Ben Solo, son of original characters Han Solo and Princess Leia, played by Harrison Ford and the late Carrie Fisher. "That is reason enough for its popularity, but I think it helps that Kylo results in the nickname Kai favored by parents today for boys and girls," said Suzanne. "Kye, Cairo, Kai — all have this sound and are rising up the charts for now."
Tatjana
The German version of the popular Russian name Tatiana, this name has recently been seen hanging out just outside of Nameberry's Top 1,000. According to Suzanne, "This name is a spelling variation of Tatiana that might coincide with a trend toward non-English spellings." Although, she notes that Tatjana been used regularly, though quietly, in America for 40 years. It's also the name of popular German tennis player Tatjana Maria and American fiction writer Tatjana Soli.
Thomasin
According to Nameberry, there were zero American babies named Thomasin in 2015, yet this name made the site's "Hot List" for summer 2016 thanks to the movie The Witch. The name ranked just outside the Top 1,000, making this name trendy, but still original. Dance fans may also like that this name belongs to British dancer Thomasin Gülgeç, an up-and-comer who made his Royal Ballet debut in the 2016/17 season.
Kyd
Taking the number one spot for boys on Nameberry's Hottest Baby Names of 2017 list, Kyd is a British surname that is quickly gaining popularity as a first name. "David Duchovny and Tea Leoni named their son Kyd Millerback in 2002," Suzanne told me. It's also the name of British playwright Thomas Kyd, who is thought to have written an earlier version of the popular Shakespearian tragedy Hamlet, making this a great name choice for lovers of literature.
Amandla
According to trend expert Daniel Levine of the Avant-Guide Institute, there's an overall trend toward "multiculturalism and cross-cultural pollination" in baby names. Because of this, Americans are picking names that originated outside the U.S. and/or are popular in another country. One example that Levine pointed to is Amandla, which is a South African name. It's also the name of a popular Generation Z celebrity, 18-year-old Amandla Stenberg from The Hunger Games.
Since celebs tend to have a major influence on names, Stenberg could inspire even more parents, especially younger adults who are just starting families, to pick the moniker. While similar name Amanda is pretty popular — it was the 329th most popular girl's name in 2016 and peaked at #32 in 2000 — Amandla is a more unique alternative (for now).
Havana
Levine says that as travel becomes more accessible, names inspired by places will continue to become popular. He pointed to Havana as one example. The capital city of Cuba is not the easiest place to access from the United States, but anyone can use the baby name. If you've never been to Havana, you've probably seen stunning photos in books, or, let's be real, the geotag on Instagram.
The tropical vibes, retro cars, and bright colors are beautiful and inspiring. Levine said other geographic names could be on the rise too, like Eilat, Kihei, Faroe, and (if it doesn't remind people too much of spring break) Cabo.
Raven
The name Raven is currently at #553 on the charts for girls, and #2417 for boys, so it could work for anyone and is highly original. It also has a little Game of Thrones flair — the Three-Eyed Raven is one of the most interesting characters on the show, and one of the few that hasn't directly murdered someone. But, thankfully, Raven isn't as overwhelmingly common as other GoT-inspired names like Arya, extremely popular for girls at #116, or Khaleesi, which is quickly rising in popularity along with many similar variations.
Sutton
Sutton is another example of a place-inspired name, though Sutton is a borough of London, so this has a bit of a preppy, British-influenced feel. According to BabyCenter it means "the town to the south." The name is still a standout, as it's only at #749 for girls and #992 for boys. And it would be cool to share a name with Broadway star and forever-young-looking Sutton Foster.
Zia
While Zoe is a top-100 name for girls and has has been for the past 15 years, there's another option for a short, flowing name that starts with the last letter of the alphabet: Zia. It's at #795 and is holding steady, so there probably won't be too many other Zias running around preschool over the next few years. The name is Latin and is a type of grain, so it also has a little bit of that Brooklyn artisanal theme going on, if you're into that.
Kace
Kace is currently at #935 on the list for boys, jumping over 1000 spots from the year before. That means it's not too popular yet, but definitely could be soon if it continues to rapidly rise. The name sounds like a cute, familiar, more unique version of Casey. It would be a great name for an empathetic, outgoing child who would be comfortable with a name that sounds like an affectionate nickname. (Say "Hey Kace!" out loud and think about it.)
Convention is overrated
Dream, River, Journey, Apple, Onyx … It's no secret that celebrities love getting creative when it comes to naming their offspring. And since Suzanne noted that celebs can have a big influence on baby name trends, it's safe to say we're going to continue to see more and more babies with unconventional names.
The verdict: anything goes in 2017. Happy baby naming!