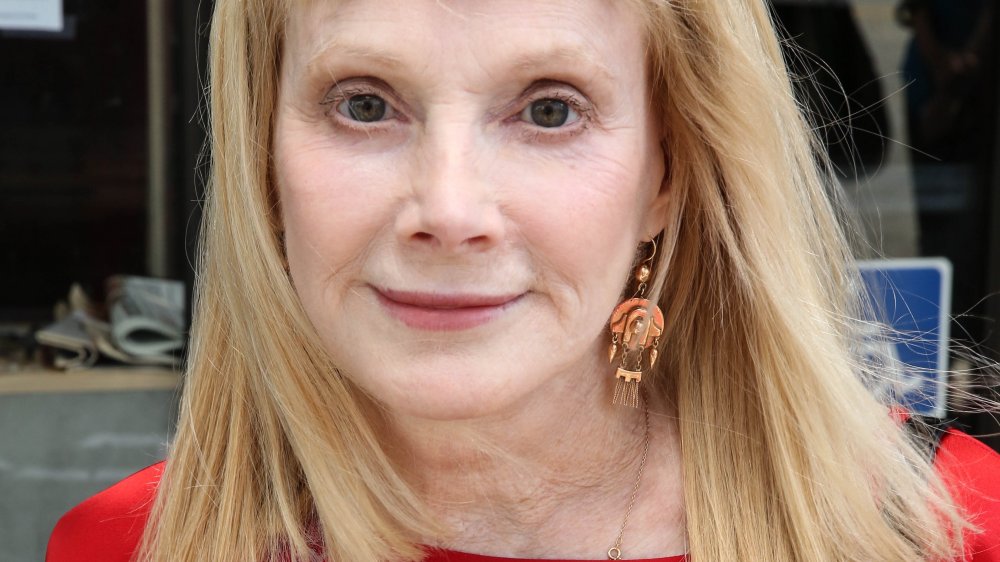 For some casual movie fans, little is known about Sondra Locke beyond her connection to Clint Eastwood, her long-term boyfriend and frequent collaborator. While she was busy putting together a strong career, which included earning an Academy Award nomination for her acting debut in The Heart Is a Lonely Hunter and directing four films, Eastwood loomed over many of her achievements. And her relationship with the For a Few Dollars More star (and all of the incredibly messy and complicated matters that came with it) was not the only difficult chapter of her life.
It seemed that at every step along the way, Locke was met by a new obstacle to deal with and a new challenge to overcome. In her quest to achieve great success in Tinsel Town, she found herself at odds against her family, the industry, and, yes, Eastwood. In the end, she led a rather remarkable life that should have stood out on its own. She endured threats to her career, her livelihood, and even her life, but Locke's legacy remains shrouded by the larger-than-life persona and name of her former significant other. Here are some of the tragic details about Clint Eastwood's ex-girlfriend, Sondra Locke.
Sondra Locke's family wasn't supportive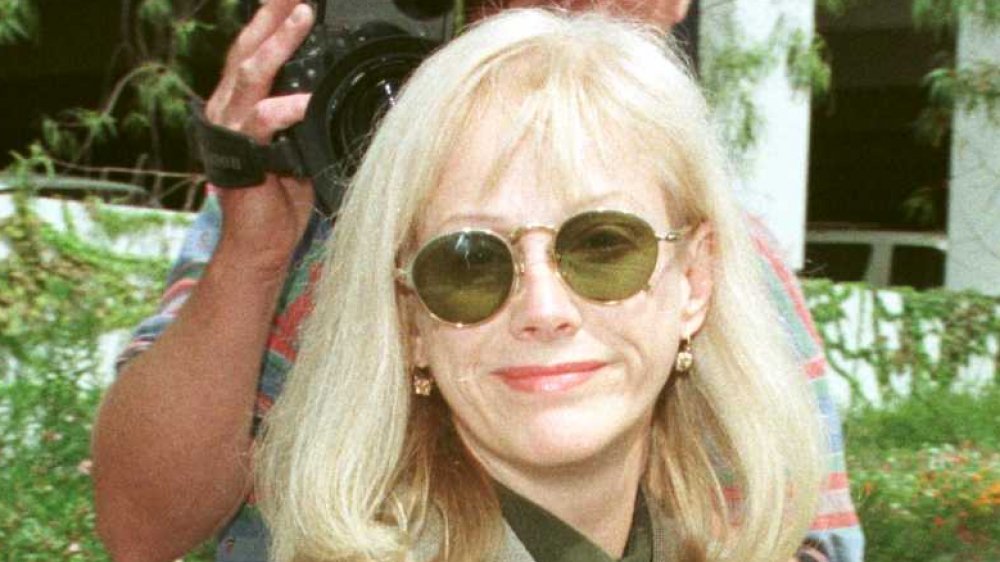 Sondra Locke was born in Tennessee as Sandra Smith. According to The Independent, her father was a soldier who was out of the picture before she was born. Her last name was later changed to that of her stepfather's, Alfred Locke. She also took on the stage name, Sondra. As a young woman, Locke had dreams of becoming an actor, but her family dissuaded her.
In her autobiography, The Good, the Bad and the Very Ugly, Locke recalled a rift growing between her and her mother for years, and at 19 years old, a fight between them gave her the push she needed to leave. She remembered her mother telling her she could "pack your bags, girl, and get outta here" if she wasn't up for doing as she was told. So, Locke did just that, and she never looked back.
Locke wrote in her book that, in nearly 30 years, she and her mother had "a handful of conversations and short visits." Locke would never truly reconcile with her parents, but she had no regrets. "It made no sense for any of us to spend our lives pretending to have relationships that did not really exist," she explained in the memoir. "And even though it is my nature to feel responsible and guilty, even when I'm not, remarkably I never felt that way about my decision to walk away from my parents' home."
Sandra Locke and her 'Prince Charming' didn't last
Sondra Locke met Clint Eastwood in 1975 while shooting The Outlaw Josey Wales. The two instantly fell in love. Locke embarked on a 14-year relationship with the man who, as the Los Angeles Times reported in 1996, she once believed was her "Prince Charming." She also starred in six films with him along the way.
That said, it sounds like Locke's time with "Prince Charming" wasn't exactly a fairy tale. She claimed Eastwood became possessive, and when she tried to expand her career without him, he allegedly reacted negatively. "I worked exclusively with Clint," she said in 1996 (via E!). "He didn't like the idea of me being away from him."
According to The Washington Post, Locke suspected Eastwood had begun tapping her phone conversations, and this hunch was reportedly confirmed when he eventually admitted to it in a deposition. In 1990, while she was directing her second feature, and first apart from Eastwood, Impulse, Locke learned that Eastwood not only changed the locks on their Bel Air home, but had her belongings packed up and removed from the house. According to People, Locke said she collapsed when she found out he had done this. As The Washington Post noted, Eastwood suggested in his deposition that the house was his and his alone, calling Locke his "occasional roommate . . . for 10 years."
Clint Eastwood allegedly didn't want kids
During her relationship with Clint Eastwood, Sondra Locke was married to her childhood friend Gordon Anderson. As The Washington Post noted, Anderson was openly gay; the two were reportedly more like brother and sister than husband and wife. When Locke and Eastwood got together, he was still married to his first wife, Maggie Johnson, who he divorced in 1984.
And when Locke and Eastwood got together, he allegedly established a strict regimen to ensure she didn't get pregnant. "Clint complained of the IUD – it was uncomfortable for him," she wrote in The Good, the Bad and the Very Ugly. She went on to say he didn't like birth control pills, "so he suggested a special clinic at Cedars Hospital where they taught a 'natural' method of birth control." The system was based on the fertility calendar to avoid pregnancy. She recalled, The whole process was awkward and entailed taking my temperature every morning and marking the calendar, etc. It was demanding and ultimately it had failed twice."
According to People, Locke claimed in her 1989 suit against Eastwood that he told her to get a tubal ligation and have two abortions. (Eastwood "adamantly denies and deeply resents" the allegations.) Already the father of several children, the actor allegedly told Locke he didn't want any more kids, according to Vanity Fair. All the while, he was having an affair with Jacelyn Reeves and would father two more children, including actor Scott Eastwood.
Friends allegedly turned on Sondra Locke
Though she had plenty of personal matters to deal with, Sondra Locke trudged on and completed Impulse, her second film as director. "Some people thought I'd fall apart during the production when the problems with Clint [Eastwood] developed," she said in the Chicago Tribune in 1990. Locke continued, "They expect that sort of thing to exhaust a woman. It was nice to surprise people." Sadly, she soon got her own surprise. After the messy split with Eastwood, the director and actor found herself in what appeared to be isolation from the rest of Hollywood. Her opportunities dried up.
"If you were in Clint Eastwood movies, you were in the Clint Eastwood movie business," she told The Washington Post in 1997. "You weren't in the movie business. You weren't part of Hollywood. This became clear early on; people stopped calling." She even lost contact with many of her friends, like producers Richard and Lili Fini Zanuck, as well as Arnold Schwarzenegger and Maria Shriver. In her memoir, Locke recalls confronting one-time friend Shriver at a social event. "After all this, we can at least be honest," she told the former first lady of California (via Wand'rin' Star). "We are no longer friends and can't act as if we are. I'm hurt and I can't act as if I'm not."
Clint Eastwood and Sandra Locke went to court
While battling Clint Eastwood in 1989 in a multi-million dollar palimony suit, Sondra Locke received an offer of reconciliation. According to the Los Angeles Times, Locke dropped her case when Eastwood offered to secure her a $1.5-million development deal with Warner Bros. studio. The outlet also reported that court records stated Eastwood paid her $450,000 and handed over the title to a home that was worth over half a million dollars.
However, Locke and her team of lawyers believed Eastwood never intended to follow through on the development deal. In the '90s, Locke sued Eastwood again, this time for fraud. Per the aforementioned Los Angeles Times report, her attorney, Peggy Garrity, said to jurors, "This deal with Warner Bros. was a sham. It was not real. This contract was a way for Mr. Eastwood to get out of the previous lawsuit cheaply. It was entered into merely in order for Warner Bros. to accommodate Clint Eastwood."
Between 1990 and 1993, Locke pitched 30 films to the studio, and each one of them was denied. According to the Los Angeles Times, one of the rejected titles was called Oh Baby, which was later renamed Junior and given to Ivan Reitman and Arnold Schwarzenegger. Eastwood admitted that he, not the studio, financed the development deal, though he denied any intentional wrongdoing.
Sandra Locke was warned against penning a memoir
After her struggles in court ended, Sondra Locke began penning her autobiography, The Good, the Bad, and the Very Ugly. Released in 1997, the book provided many details about Locke's life, including some stories about Clint Eastwood and the movie industry. She told Wand'rin' Star that she pitched the book to the William Morris Agency, who represented both her and Eastwood. Not only did they turn Locke down, but they advised her to back off from the book. The agency warned that "they will destroy" her, to which she replied, "They have already done that."
As she expected, when the book was released, Locke was met with resistance. "I was shut out of most venues to promote the book, in particular the networks," she explained to Wand'rin' Star. "I was told by my publisher that Oprah Winfrey wanted me to come on her show. As it was being scheduled, I was suddenly cancelled and Clint was set to appear on the show instead. At that time, and even rarely today, Clint had almost never appeared on such a talk show."
It didn't stop there. Locke told Wand'rin' Star that when The Advocate was preparing an article on her book, she was bumped for an Eastwood cover story. She also claimed that some positive reviews from the Los Angeles Times and Entertainment Weekly were either edited to remove any reference to her book or replaced with bad reviews.
Misogyny in the industry challenged Sondra Locke
Making a career in Hollywood was a challenge for Sondra Locke. She had the talent, but it seemed that the system was determined to keep her down. In her early acting days, the world put her looks first, and her acting chops second. A review of The Gauntlet in The New York Times, for example, stated, "Miss Locke is not only pretty, but also occasionally genuinely funny." Even though she made her Hollywood debut with an Oscar-nominated performance, filmmakers and casting agents apparently weren't knocking down her door for the chance to work with her. "There were no real 'youth market' films as there are today," she said to Wand'rin' Star. "The leading lady roles in screenplays were written for actress older than I."
When she transitioned into directing, the journey didn't get any easier, though she did stand out more. According to the Los Angeles Times, with Impulse, Locke was just one of 11 female directors who released a film in 1990. "Right now, the biggest problem facing a woman director is getting the chance to do a good script," she told the Chicago Tribune. "When the studios find a good script, they naturally want to give it to the top rank of directors, which is a male club. Women directors need to get that kind of respect."
Illness befell Sondra Locke
In the midst of one of the ugly court battles opposite Clint Eastwood, Sondra Locke was dealt an even worse hand. According to The New York Times, she was diagnosed with breast cancer in the late '80s and underwent a double mastectomy and chemotherapy for treatment. "I began to feel beaten, and then getting sick crystallized everything," she said. "The reality was that this man was apparently all powerful. What was more important for me was to get my career going again than to continue this hideous battle for more money."
According to Locke, it was partly because of her illness that she accepted the aforementioned dubious development deal in the first place. "Finally sick and exhausted and depressed, I offered to give up my home in exchange for the WB [Warner Bros.] deal to direct — just so I could work and get on with my life as by then I was diagnosed with cancer," she said to Wand'rin' Star. "It seemed that he wanted to crush me for no reason other than I had not simply disappeared when he wanted me to."
On Nov. 3, 2018, the Associated Press reported Locke died at the age of 74 of cardiac arrest linked to bone and breast cancer.
Sondra Locke's legacy deserves more attention
It seems clear that Sondra Locke never got to live the life or the career that she wanted or deserved. Yet, she still managed to build an impressive resume. Sadly, a large portion of her legacy is overshadowed by Clint Eastwood's presence. When The Hollywood Reporter originally wrote about Locke after her death, the piece was framed around her being Eastwood's "embittered ex," according to The Mary Sue. After some pushback, they changed the piece.
As a result of Eastwood's dominant presence, Locke was pushed to the sidelines and interest in her achievements was either muted or thwarted entirely. Few publications have managed to do what Mary Sue, The Wrap, and Jezebel have done, which is capture the impact that Locke had. This is, after all, a woman who fought publicly against powerful men and a sexist industry in the '90s, setting the stage for many who would follow in her footsteps in the current Me Too movement.
"It was about my fighting for my professional rights," Locke said to the Los Angeles Times at the time. "People cannot get away with whatever they want to, just because they're powerful." Her lawyer, Peggy Garrity, predicted her client's influence. "It was about power and the arrogance of power," she said. "I see her as sort of an Everywoman for the '90s."