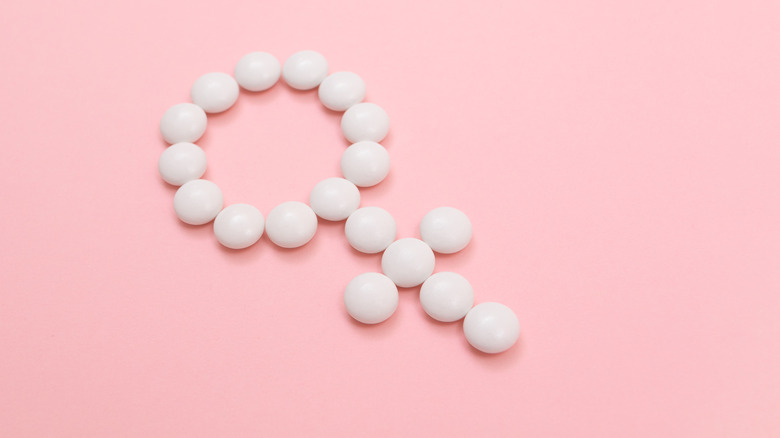 While most girls her age were preoccupied with prom and parties, a 16-year-old Suzie Welsh was pursuing more altruistic endeavors. After asking her parents' permission, the teen left her small town in Pennsylvania to travel 8,000 miles east to Malawi as part of a mission trip with GAIA, a secular non-profit organization that delivers healthcare programs to African communities ravaged by HIV/AIDS (per The Philadelphia Citizen). Deeply affected by her experience, and the harrowing realization that women's healthcare was in a state of crisis, that 16-year-old girl would go on to devote her life to women's health.
Welsh later acquired a nursing degree in her home state and promptly positioned herself as a women's health and fertility nurse (per Binto). With the current healthcare system functioning as it does, Welsh was faced with the troubling fact that many women were struggling to procure answers to questions they had about their own bodies. Once again, she took action. In 2016, Welsh — along with entrepreneur Kevin Ramirez — co-founded Binto; a telehealth and online supplement provider with a mission to give women across the globe access to safe, effective, and affordable over-the-counter products designed to support them "from period to menopause."
Gender bias in modern medicine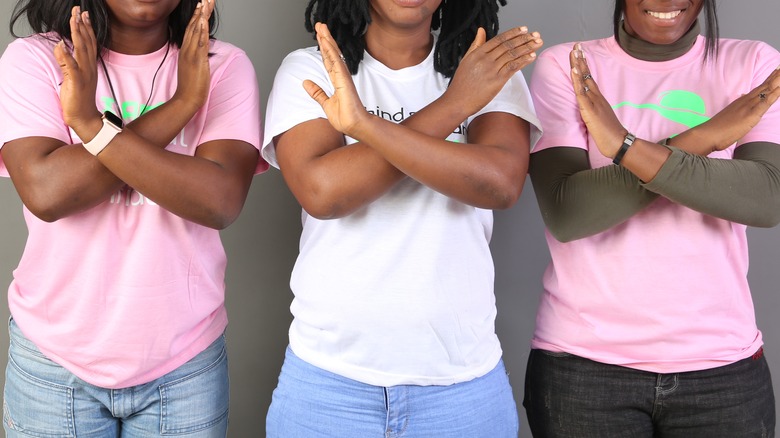 While modern medicine has progressed leaps and bounds since one of the world's greatest minds theorized that the female anatomy was comparable to that of a "mutilated male" (looking at you, Aristotle), it's no secret that there remains a substantial knowledge disparity between the female anatomy — particularly the female reproductive system — and that of our male counterpart (per Big Think).
This is evidenced by a 2017 analysis published in Social Science and Medicine, in which the images from 17 major anatomy textbooks published from 2008 to 2013 were examined. The results confirmed that, with the exception of reproduction-related sections, the images in anatomy textbooks depicted mostly male bodies, meaning the female anatomy was grossly underrepresented. Psychology Today explains that not only does this lead to an incomplete knowledge of the female anatomy, but it also gives way to a latent gender bias amongst soon-to-be doctors that has real consequences for women.
How Binto is filling gaps in the market and in understanding
In 2020, INTIMINA commissioned a poll of 2,000 women which revealed that one in 10 women couldn't properly identify a diagram of the female reproductive system, and believed the term "menopause" simply meant that a woman was over 40 years old. What's more, 57% of the women surveyed acknowledged that they didn't know as much about the female anatomy as they should, and 42% expressed a desire for a better understanding of their reproductive system. Enter: Binto.
Beyond offering women supplements and virtual healthcare appointments, Binto is also in the business of education. During her time as a fertility nurse, Welsh noticed that in-office appointments felt rushed, and women were provided very little information about how to treat symptoms related to their reproductive health (per Binto). In an effort to combat this epidemic of ignorance, Binto offers virtual live group classes led by Welsh and members of her staff. They currently offer a two-week virtual live course covering fertility prep for $49, a 60-minute postpartum planning class for $30, a 60-minute class entitled Women's Health 101 for $50, and another 60-minute class on how to feed your new baby for $49.
The community page has downloadable e-books covering everything from in vitro fertilization (IVF) to endometriosis, pap smears, perimenopause, and much more. You can also watch original education videos at no charge, as well as access the Binto blog, which features regular posts covering all aspects of women's health.
How to get started with Binto
If you're interested in getting healthcare help with Binto, you can start by taking the five-minute quiz on their homepage. By asking a few questions about your lifestyle, health, period, and desires for the future, Binto creates a customized supplement repertoire that will be shipped right to your door. After taking the quiz, Binto details each supplement recommended for your personal health journey, along with the price of each one, in an effort to bring more transparency into the often-bewildering world of women's healthcare. You also have the option to add any additional supplements you'd like to get started on.
At that juncture, you can purchase your monthly kit with the option to cancel, pause, or rush your order whenever you need. And as an added bonus, with your purchase, Binto donates a matching amount to the Maternity Care Coalition, an organization that works to improve the health of pregnant women in Southeastern Pennsylvania, and assists families living in poverty with preparing children under the age of three in school readiness (per Maternity Care Coalition). Talk about women supporting women!
Ingredients in your Binto box
A study published in the American Journal of Medicine found that one in every 13 visits to a physician's office made by women of reproductive age resulted in the prescription of a potentially teratogenic medication — a drug that could cause developmental abnormalities in an embryo or fetus (per Merriam-Webster). The same study reports that less than 20 percent of these women were offered contraceptive counseling. A 2008 article published in the American Journal of Obstetrics and Gynecology recommends that all women of reproductive age should be screened to determine whether they're using a teratogenic drug, and those who are should be counseled on the potential impact of chronic conditions and medications on a potential pregnancy for both mom and baby. And yet, that isn't happening.
With this in mind, it's no surprise that another one of Welsh's motivations was to move women away from the current healthcare model where the overuse of prescription medication runs rampant, and toward a focus on preventative medicine (per Binto).
So what's in a monthly supplement kit? Based on the answers you gave in the quiz, could include multi-vitamins, supplements that promote gut health, give immunity support, encourage fertility, promote healthier periods, boost energy, and more. All supplements made by Binto are guaranteed dairy-free, gluten-free, organic (whenever possible), non-GMO, and preservative-free (per Fashionista). Subscribers also have 24/7 access to a licensed nurse whom they can consult with questions pertaining to their regimen or any other health concerns.
Is Binto right for you?
The truth about Binto is that it was created with every woman in mind and is designed to support all women through every stage of womanhood — from period to pregnancy, and postpartum to menopause.
Lauren Milman, an OB/GYN and reproductive medicine specialist, told The Philadelphia Citizen that while Binto can't eliminate necessary trips to the doctor — especially when painful symptoms and conditions that require prescription medication are concerned — it is effective in taking the guesswork out of supplement use and can help women to reach certain goalposts or maintain overall health. Welsh agrees, comparing Binto to the advent of the ATM; while the introduction of the technology didn't eliminate the use of bank tellers, it allowed them to direct their attention toward more focused matters, and gave consumers more power and independence.
While Binto can't totally replace your physician, it is designed to grant women the ability to take their health into their own hands. With education as the guiding light for Binto's mission, women who use it are meant to become better acquainted with their bodies, and learn how to support them through their many, inevitable changes — without the long wait times, rushed appointments, and intimidating medical jargon.