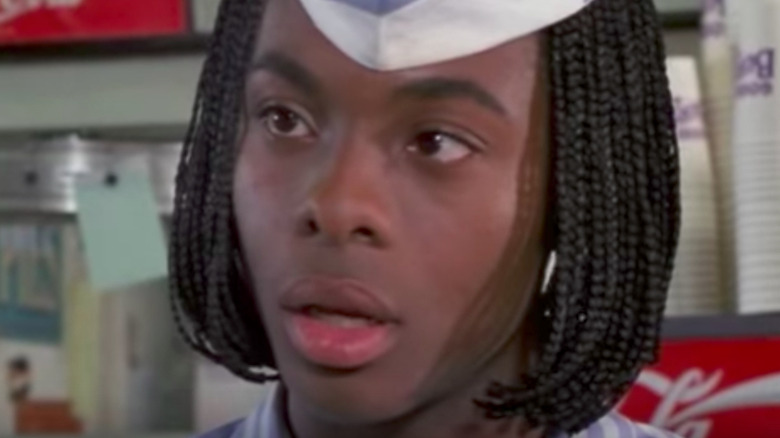 We may receive a commission on purchases made from links.
It's not easy being a child star. Besides working long hours on set and missing out on typical childhood experiences, many young actors and actresses have to worry about maintaining their careers after they've said goodbye to the iconic roles that made them a household name. And, unfortunately, not everyone succeeds. While some former child stars decided to leave the spotlight and pursue careers outside of the entertainment industry, others have sadly burned out after battling drug and alcohol abuse and making headlines for overall bad behavior. Others still have completely transformed their careers, becoming more famous than they ever once were.
What they all have in common, however, is that their fans always want to see what they're up to and how they've changed over the years. Here is what a number of famous child stars look like today. Fair warning: You might not recognize some of them anymore!
Lindsay Lohan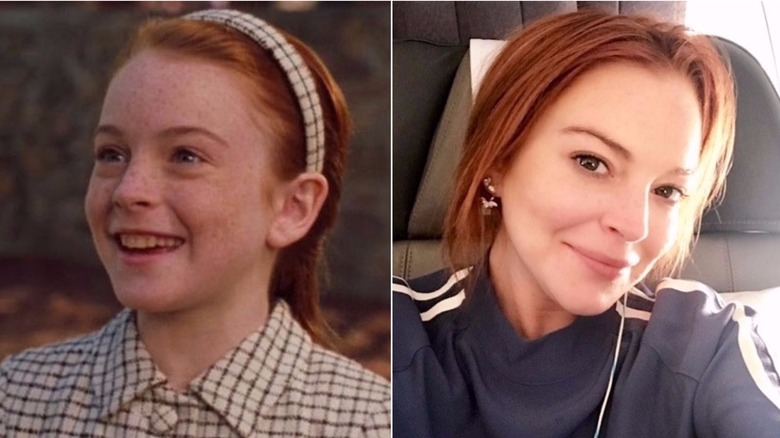 You probably first remember Lindsay Lohan in the dual role of Hallie Parker and Annie James in the 1998 remake of The Parent Trap. After that film's success, she really hit it big in the early 2000s. In 2003, she starred alongside Jamie Lee Curtis in Freaky Friday before starring in both Confessions of a Teenage Drama Queen and the oft-quoted Mean Girls in 2004. In 2007, after a string of TV appearances and video shorts, she made her way back to film. That year she starred in Chapter 27, Georgia Rule, and I Know Who Killed Me.
Unfortunately, that year was also the first time the former child star was arrested for driving under the influence. With mandatory court appearances and house arrest to contend with, Lohan's career stalled. She spent the next few years partying until she decided she "needed to grow up" and moved to London. She said it was the best thing she's ever done.
After moving to Dubai and acting in the British comedy Sick Note, she opened several beach clubs, strangely starred in a commercial for Lawyer.com, and announced a new MTV reality show. Clearly, she's been keeping busy. Unfortunately, in September 2018, she made headlines for posting a disturbing Instagram Live video, in which she followed a refugee family around, urging them to allow their two sons to stay at her hotel, and subsequently got knocked down by a concerned mother. Needless to say, people have been worried about Lohan's mental health.
Amanda Bynes
Lindsay Lohan is far from the only young female actress to struggle after experiencing life as a child star, and no one knows that better than Amanda Bynes. In 1996, Bynes made her debut on the Nickelodeon show All That, where her "Ask Ashley" sketch showed off her ability to play a range of emotions. In 1999, she starred in The Amanda Show before branching out into movies with Big Fat Liar in 2002, What a Girl Wants in 2003, She's the Man in 2006, and Hairspray in 2007. And she did all that while starring on the TV series What I Like About You.
But just when her career was at its peak, Bynes hit rock bottom. In 2010, she retired (and then un-retired) from acting. Between March and September of 2012, she was arrested for two hit-and-runs, driving under the influence, and driving with a suspended license. From there, her behavior became even more bizarre and erratic, with media outlets claiming that her actions were the result of mental illness and that she was having a complete breakdown. In 2014, she revealed via Twitter that she was diagnosed with bipolar disorder. Since then, she seems to be doing better and, in a June 2017 interview, Bynes, who studied fashion while away from the spotlight, said she is sober and ready to return to acting.
In 2020, she shared that she'd gotten engaged, though there are some strange things about Amanda Bynes' relationship.
Macaulay Culkin
No, he isn't dead. After starring in Home Alone in 1990, Macaulay Culkin became arguably the most famous child star ever. Starring in everything from Home Alone 2: Lost in New York and My Girl to playing the ultra-wealthy kid in Richie Rich and the partially animated bookworm in The Pagemaster, Culkin was everywhere. He even played a violent and pretty much legit evil kid in The Good Son. Oh, and he was in Michael Jackson's music video for "Black or White," after which the two became close friends and Culkin became the godfather to Jackson's kids.
Then he kind of just disappeared, resurfacing briefly in the early 2000s with a role in Saved! From 2005 to 2010, he primarily voiced characters on Robot Chicken, and, beginning in 2013, he put his focus on his band The Pizza Underground. You may have also heard the drug rumors, seen that weird photo inception incident with Ryan Gosling, or watched the video short he did in 2015, where he played grown-up Kevin McAllister suffering from the trauma of being left home alone. Culkin later signed on to star in Seth Green's Changeland.
Mara Wilson
Mara Wilson is known for playing the adorable and precocious little girl in tons of '90s movies. From her role as the youngest daughter in 1993's Mrs. Doubtfire, the wise-beyond-her-years skeptic in 1994's Miracle on 34th Street, and the title character with telekinetic powers in 1996's Matilda, Wilson seemed poised to be the next big thing. Then the child star quit acting, basically retiring after her role in Thomas and the Magic Railroad in 2000.
Instead of acting, she's been pursuing her passion for writing. Not only did she have a website dedicated to her literary endeavors, but she released a book called Where Am I Now? in September 2016. Wilson does, however, still have a passion for voice acting, and, in 2016, she voiced Jill Pill on the TV series BoJack Horseman and Liv Amara in Big Hero 6: The Series. She has also been vocal about her struggles with anxiety, obsessive compulsive disorder, and depression, and she is very active on Twitter, if you want to find out what she's up to next.
Drew Barrymore
Drew Barrymore's successful career has spanned so many decades, it's easy to forget she started as a child star. In 1982, she stole hearts as the adorable little sister in E.T. the Extra-Terrestrial before then playing Charlie — the little girl with pyrokinesis — in 1984's Firestarter. She then followed these films up with the 1985 horror film Cat's Eye.
Still, Barrymore dealt with her share of child star troubles, including drugs and alcohol, but she kept working while in and out of treatment. With more than 20 credited roles between 1985 and 1995, it was her role in 1996's Scream that served as her second breakout gig. From rom-coms like Never Been Kissed and The Wedding Singer to Donnie Darko and Charlie's Angels, Barrymore stayed busy.
Now clean and sober, Barrymore has said that her battle with addiction has made her a better mom. In 2017, she starred in the horror-comedy series The Santa Clarita Diet, for which she also served as an executive producer.
Haley Joel Osment
You probably recognize Haley Joel Osment as the little boy who sees dead people in M. Night Shyamalan's The Sixth Sense, but, prior to that 1999 breakout role, he had made guest appearances on many TV shows, including Walker, Texas Ranger and Murphy Brown, as well as several TV movies.
While The Sixth Sense netted him many awards and nominations, as did his 2001 role in AI: Artificial Intelligence, Osment spent the next several years after his 2003 role in Secondhand Lions primarily doing voice acting for TV shows and video games, including Kingdom Hearts.
Along the way, the former child star also made his Broadway debut and graduated from the NYU Tisch School of the Arts in 2011. He has since made his return to acting with parts in the short-lived series Alpha House, the movie Entourage, Silicon Valley, and Future Man, among other gigs.
Anna Chlumsky
After playing Vada in My Girl and My Girl 2, you probably saw child star Anna Chlumsky in a lot of places, but you may not remember them. While her role as Vada was by far her most memorable part of her youth, Chlumsky later appeared in many TV movies and series between 1994 and 2012, including Early Edition, 30 Rock, Law & Order (twice, each time as a different character), Covert Affairs, and White Collar. She also acted in productions on and off Broadway through 2015.
But it was landing the role of Amy Brookheimer in Veep alongside Julia Louis-Dreyfus starting in 2012 that gave Chlumsky her second big break. Chlumsky's performance garnered her six Primetime Emmy nominations for Outstanding Supporting Actress in a Comedy Series. In fact, it is a scene in which Chlumsky's character goes off on Louis-Dreyfus' character that many call the greatest Veep scene ever.
Tia and Tamera Mowry
Tia and Tamera Mowry are twin sisters who took the '90s by storm with their hit sitcom Sister, Sister. The series premiered in 1994, and, despite a network change, it continued until 1999. During that time, the sisters also made appearances on episodes of Are You Afraid of the Dark? and Smart Guy. After Sister, Sister ended, the twins starred in Seventeen Again, The Hot Chick, Twitches, and Twitches Too, but, from that point forward, their careers took different paths.
Tia starred as Melanie Barnett on the TV series The Game from 2006 to 2015, then, from 2015 to 2016, she lent her voice to Fresh Beat Band of Spies and had an arc on the TV series Mistresses. In 2019, she starred in the Netflix show Family Reunion. She also wrote a cookbook to accompany her show Tia Mowry at Home on the Cooking Channel.
Tamera, on the other hand, played shorter-lived roles on TV series Roommates, Things We Do For Love, and Melissa & Joey. The former child star also appeared on the reality series Daytime Divas and served as a co-host on the syndicated talk show The Real.
Christina Ricci
Whether you know her best as Wednesday Addams in The Addams Family, Kat in Casper, or young Roberta in Now and Then, it's safe to say the '90s were kind to child star Christina Ricci. And her career certainly didn't stop there. Ricci is one of the few stars who has consistently worked ever since her big break, with multiple acting credits nearly every single year since 1993.
From her roles in Fear and Loathing in Las Vegas, 200 Cigarettes, Sleepy Hollow, Prozac Nation, and Black Snake Moan, to her TV appearances on shows such as Ally McBeal, Grey's Anatomy, and The Good Wife, among others, Ricci has been busy. She was also one of the stars of the short-lived Pan Am, before playing the title character Lizzie Borden in the 2015 mini-series The Lizzie Borden Chronicles.
In 2015, she starred as Zelda Sayre Fitzgerald on Z: The Beginning of Everything (which she also executive produced), and, in 2018, she appeared in the movie Distorted. While she hasn't stopped acting, Ricci has said that since she got married and had a baby, her most important role now is a mom, and she's a completely different person than she was before she had her son.
Jaleel White
You probably best know Jaleel White as Steve Urkel, the annoying, cheese-loving, nerd-next-door on Family Matters, but after nine years on the show, from 1989 to 1998, White mostly made guest appearances on single episodes of TV series with occasional longer arcs here and there (like his eight-episode run on Fake It Til You Make It). The former child star also appeared on several reality competitions, including Celebrity Family Feud, Dancing with the Stars, and Worst Cooks in America: Celebrity Edition.
In addition to having a role in the Me, Myself, and I television series, White has done voice work on the animated Guardians of Luna, acted in the drama The Choir Director and the comedy 5th of July, and hosted the game show Total Blackout. He also appeared in The Big Show Show and Raven's Home. White clearly aims to show audiences everywhere that he's so much more than Urkel!
Edward Furlong
If you didn't grow up in the '90s, chances are you may not know who Edward Furlong even is. The child star's big breakout was in 1991's Terminator 2: Judgment Day where he played John Connor, the son of Linda Hamilton's character Sarah Connor. Together with Arnold Schwarzenegger, they work to save themselves (and the world) from an evil cyborg. And it made Edward Furlong a certified '90s heartthrob. He was in all the girls' magazines at the time — you know, Teen Beat, Bop, and the like.
Furlong followed T2 with mostly smaller movie roles and appeared in Aerosmith's music video for "Livin' on the Edge." Then, in 1998, he starred as Danny Vinyard in American History X alongside Edward Norton and, in 1999, as Hawk in Detroit Rock City. Poised to make a comeback, he found himself hospitalized in 2001 of a suspected overdose. Drug abuse, arrests, and restraining orders defined the next several years while he occasionally took on smaller acting projects. A pivotal role in 2011's The Green Hornet could have been a turning point, but he once again found himself in jail. He's still acting, however. Here's hoping he can get out of his own way.
Soleil Moon Frye
While her breakout role was playing the title role in the TV show Punky Brewster, Soleil Moon Frye may be most recognizable today from her role as Roxie King in Sabrina the Teenage Witch. In between, the former child star was in several TV movies and series, but, after Sabrina, she primarily focused on voice acting, working on The Proud Family, Bratz, and Robot Chicken.
These days her focus is a bit different. She hosted Home Made Simple on OWN from 2013 to 2014. She has also grown her family, having had four babies, and very publicly used Nutrisystem to lose weight following her pregnancies. In a 2017 interview with ET, she said she felt like her best self and wants to raise daughters who feel like their best selves. She also signed on for a Punky Brewster reboot — because what isn't being rebooted these days?
Hallie Eisenberg
Remember the days before DVRs and on-demand television when you actually had to watch commercials? If so, you probably remember Hallie Eisenberg as the Pepsi girl from the '90s. The younger sister of actor Jesse Eisenberg, Hallie used her Pepsi success to nab roles in Bicentennial Man and How to Eat Fried Worms. But after a small role in 2010's Holy Rollers, alongside her older brother, the child star seemingly retired from acting. If her Instagram account is any indication, she's leading a pretty normal life these days and is relishing being an aunt to Jesse's son.
Jonathan Lipnicki
The too-cute-for-words little boy from Jerry Maguire is all grown up. Even though the adorable little Jonathan Lipnicki also had roles on Dawson's Creek and The Jeff Foxworthy Show, much of his immediate work after Jerry Maguire was of the voice work variety. However, he also appeared in Stuart Little and Stuart Little 2, though fans remember him more from his role in The Little Vampire.
The early 2000s brought Lipnicki, who suffered from depression and the effects of bullying, mostly small roles and bit parts on TV series. But in 2012, Lipnicki had a six-episode arc on the series MotherLover followed by eight episodes in 2016 on Interns of F.I.E.L.D. He later scored several gigs in 2017, including the horror movies Beware the Lake and Circus Kane.
I guess nothing really scares you anymore once you've survived being a child star.
Corey Feldman
As one half of "The Two Coreys" of the '80s and '90s, Corey Feldman — alongside the other Corey (Haim) — was a huge star. While Feldman appeared in several TV series in the late '70s and early '80s, his role of Tommy in Friday the 13th: The Final Chapter and Friday the 13th: A New Beginning, followed by his role as "Mouth" in The Goonies, set him up for superstardom.
He went on to appear in more than 30 movies and TV shows in the '80s and '90s, including seven during those years with Haim. But by the 2000s, Feldman was relegated to mostly small parts until starring alongside Haim in the reality show The Two Coreys, which was canceled before the end of the second season. Once again back to bit parts, Feldman returned into the spotlight after Haim's death when he spoke out about alleged sexual abuse he and Haim suffered at Hollywood parties. He later opened up about an alleged pedophile ring in Hollywood, which, he claimed, put his life in danger.
In 2016, the former child star appeared on the TODAY show to promote an album — a performance that was dubbed "bizarre." Just a few weeks later, Feldman and his band returned to the show to defend the performance saying they were "not letting the bullies get to us." In 2017, the band set out on a summer tour, proving that they really weren't about to let anyone hold them back.
Kel Mitchell
Who loves orange soda? Kel loves orange soda! But where in the world did Kel Mitchell go after his widely successful early career on All That, Kenan & Kel, and Goodburger? While his comedic partner Kenan Thompson found success on Saturday Night Live, Mitchell's success was harder earned. The former child star lent his voice to T-Bone on Clifford the Big Red Dog from 2000 to 2003, then spent the rest of the early 2000s making mostly small guest appearances on TV series and movies.
During his hardest times, Mitchell turned to drugs and alcohol and battled suicidal thoughts. But Mitchell made it through, crediting his survival to a return to his faith (he's the grandson of a preacher), as well as his relationships with his wife and kids. His return to faith also coincided with a return to work. Since 2015, he has starred as Double G on the Nickelodeon show Game Shakers. In 2019, he appeared in the All That revival.
Tina Majorino
Even if you don't know her name, you definitely know her face. Depending on where you first saw her, Tina Majorino may be best known as the young Enola (alongside Kevin Costner) in Waterworld, the adorable Toni (alongside the titular seal) in Andre, or as little Molly (alongside Whoopi Goldberg and Ray Liotta) in Corrina, Corrina. Regardless, the early '90s were good to this child star. But it wasn't until her 2004 role as the glamour shot-taking, handicraft-wielding Deb in Napoleon Dynamite that fans were left asking, "Where have I seen her before?" and then, "Whatever happened to the girl that played Deb?"
True fans will know that between her child-actor blockbusters and her appearance as Deb, Majorino was in an assortment of TV movies and, after her Dynamite fame, she played Cindy "Mac" Mackenzie on Veronica Mars from 2004 to 2007. Along the way she continued to make multi-episode appearances on other TV shows like The Deep End, Big Love, Bones, and True Blood. But it was perhaps her run on Grey's Anatomy as Dr. Heather Brooks that thrust her back into the spotlight. She later reprised her role as Mac on the Veronica Mars movie and appeared in the short-lived TNT series Legends and the CBS show Scorpion.
Tom Felton
While it's possible you remember former child star Tom Felton as little Peagreen from 1997's The Borrowers, chances are you know him best as the cunning and despicable Slytherin student Draco Malfoy from the Harry Potter film franchise. Oh Draco, how we love to hate you. The role earned Felton two MTV Movie Awards for Best Villain and, weirdly, inspired fans to love the villain. Notably, even Harry Potter author J.K. Rowling has said how unnerving it is that teenage girls fall for the villainous Malfoy.
Still, if you kept up with Felton's later works, it's easy to ask whether these ladies were falling for Malfoy or perhaps for Felton himself. While he continued to play a villain whose death we couldn't wait for in Rise of the Planet of the Apes, he later played Julian Albert on the CW's The Flash, a role that finally sees him (spoiler alert) overcoming his villainous turn as the Barry Allen-hating, supervillain-possessed jerk and becoming the lovable scientist who falls in love with Caitlin Snow.
Ariana Grande
Long before Ariana Grande was teaching us that god is a woman and to say, "Thank U, Next" to our exes, before she got engaged to that that dude from Saturday Night Live, and before she and that actor broke up, the ponytailed songstress was a full-fledged Nickelodeon star. Grande appeared as flighty Cat Valentine first in Victorious and then in the crossover hit Sam & Cat, opposite iCarly star Jennette McCurdy.
But Grande, though thankful for the role, wasn't exactly thrilled at continuing on playing the ditzy character. The now-former child star told People, "For a long time I was attached to a character that was nothing like myself. It was a little frustrating." Thankfully, just a few years later, she would relaunch her career as a sassy mini Mariah-in-training with a slew of hits to her name.
Unfortunately, the devastating 2017 terrorist attack at her show in Manchester, England threw her for a loop. But Grande showed wisdom far beyond her years in the aftermath, using her experiences to create her album Sweetener. "When you're handed a challenge, instead of sitting there and complaining about it, why not try to make something beautiful?" she explained to Time.
Daniel Radcliffe
The boy who lived would've rather been known as anything else in the world following the phenomenon that made him a household name. Harry Potter star Daniel Radcliffe ensured his subsequent career path was as winding and weird as possible by starring in sweet rom-coms like What If and funky oddities like Horns. Perhaps the weirdest role on the young Brit's resume, however, is one of a flatulent corpse, who is ridden like a jet-ski by co-star Paul Dano in the inimitable Swiss Army Man. Radcliffe also starred on the TV show Miracle Workers.
Speaking to GQ, Radcliffe admitted that most people expect him to have a bit of an attitude due to his child star fame. "People say to me, 'I was so expecting you to be a d**k,'" he said, joking, "In a way it's great, because pretty much everyone I've met in the last 10 years has expected me to be a complete t**t. So it's easy to exceed that."
Kenan Thompson
For readers of a certain age, there was no show more important to their adolescence than Kenan & Kel. And while Kel Mitchell continued to appear on Nickelodeon in his adult life with the hit show Game Shakers, his buddy Kenan Thompson took an entirely different route.
He first started his career on Nick's ensemble show All That at just 15 years old, before graduating to his own show, Kenan & Kel, at age 18. He stayed until 2000, and in 2003, he joined SNL. The former child star admitted to feeling like an outsider at first, but he soon became one of the sketch comedy's MVPs. In fact, he's the longest-running cast member at the time of this writing, as noted by Vanity Fair in a 2018 profile of the beloved comedian.
As for his rumored estranged friendship from Mitchell, in a 2018 radio interview with Power 105.1's The Breakfast Club, Thompson set the record straight, making it clear that the two never had any real beef.
Josh Peck
Although Kenan & Kel made for the dynamic Nick duo for one generation of kids, a whole other group of youngsters felt the same way about Drake & Josh. Starring child stars Drake Bell and Josh Peck as a couple of mismatched stepbrothers, the show shared a similarly wacky sense of humor with Kenan Thompson and Kel Mitchell's iconic series.
Although most people would be embarrassed about their awkward teen years being preserved forever, Peck has taken it in stride, frequently referencing his earlier career on his Twitter account and telling MTV News in an interview that the only thing he regrets is his hair. "There have definitely been seasons of Drake & Josh that I would buy back my hairstyle if I could," he admitted.
Peck and Bell reunited on Peck's short-lived sitcom Grandfathered, much to fans' delight. Though they had a difficult time when Bell later wasn't invited to Peck's wedding, they subsequently made up, with Bell even hinting to Entertainment Tonight that a Drake & Josh reunion could still be in the cards.
Miranda Cosgrove
The world first fell in love with Miranda Cosgrove as the plucky Summer in School of Rock. The child star later starred on a couple of heavy-hitter Nickelodeon shows — first as the meddling little sister on Drake & Josh and then as the titular Internet celebrity on iCarly. Cosgrove also managed to juggle lending her voice to movies like the Despicable Me franchise and having a successful music career.
However, when asked by Seventeen about her favorite thing to do, Cosgrove shared that it was acting in iCarly. "It's so much fun and I love getting the script every week and not really knowing what insane thing I'm going to be doing. It's just like an adventure every episode," she explained.
In 2017, with the show wrapped, Cosgrove admitted to Collider that she and co-star Jennette McCurdy had watched old episodes of iCarly to bask in how dorky they both were. The only thing Cosgrove would change, if she could, would be some of the ridiculous outfits she wore on the show.
Zendaya
Nowadays, the artist known simply as Zendaya is all grown up. But young Ms. Coleman actually started her career as a dancer opposite Bella Thorne in Shake It Up, the hit Disney show she was cast on at age 13 (via Glamour).
Zendaya later became one of the youngest Disney producers ever when she parlayed her position into producing and starring in K.C. Undercover, a popular show about a family of secret agents. The former child star's career later included head-turning roles in films like The Greatest Showman and Spider-Man: Homecoming, as well as the HBO show Euphoria.
However, Zendaya may perhaps best be known as an activist. The singer and actress memorably called out a magazine for Photoshopping an image to make her appear skinnier. "As my social platforms grew, I realized that my voice was so much more important than I had originally thought. I think if every young person understood the power of their voice, things would be a lot different," she told Glamour.
Ross Lynch
Harry Potter himself may have starred in a movie about a farting corpse, but one would be hard pressed to find a child star transformation more shocking than Ross Lynch's. The actor went from Disney sweetheart in the hit show Austin & Ally to notorious serial killer Jeffrey Dahmer in My Friend Dahmer. In an interview with GQ, he admitted that he hadn't sought out the material. However, while working with Disney, he always wanted to do something "independent" and "maybe a little darker."
Lynch's performance gained widespread critical acclaim, but that doesn't mean his Disney character Austin Moon is completely behind him. When questioned by GQ about whether he'd ever revisit his most famous TV role, the Teen Beach Movie actor, who later starred as Harvey Kinkle in Netflix's Chilling Adventures of Sabrina, suggested that he maybe would in the future. "While on set, we did always joke that we'd love to have an HBO revival where we're like 30 years old, and do a season that's completely R-rated. I think there's a market for that, honestly. And I honestly would totally be down for that!" he enthused.
Elijah Wood
Nowadays, Elijah Wood is in complete control of his own destiny, producing oddities like The Greasy Strangler and Mandy via his company SpectreVision. But back in 1993, when a 12-year-old Wood was just starting his career, his mother was still in charge. Wood was banned from doing horror movies and anything that didn't give a good impression as a child star. "[It's] important to be a good example when you're in the movie industry," she told the Los Angeles Times firmly.
Thankfully, decades years later, Wood, who's starred in projects as different as The Lord of the Rings and Wilfred, is able to watch and star in as many horror movies as he pleases (his lengthy and varied career has included playing a first-person killer in the esteemed 2012 remake of slasher classic Maniac). He enthusiastically told Nylon that SpectreVision is "always looking for films that have a unique voice and are pushing things forward or doing something different with horror and genre cinema."
Wood is interested primarily in the art of filmmaking itself. He simply chooses projects that he wants to be a part of. Hopefully his mother approves.
Shia LaBeouf
Poor Shia LaBeouf is arguably most famous nowadays for putting a bag on his head and proclaiming he was no longer famous. He started his career when he was a little kid, but LaBeouf's breakout role came with the Disney hit Even Stevens. On why he first got into show business, the former child star told Parade back in 2009 that his reasons were purely financial. "I just knew that money was a solution to whatever the hell was going on in my household," he said. "So I went after a job that I thought I could make the most money for a 10-year-old or an 11-year-old boy."
These days, he's a lot more careful with his words, admitting to an Esquire interviewer that he'd practiced their chat with his therapist. In that career-spanning discussion, LaBeouf stated emphatically, "I'm a buffoon. My public outbursts are failures. … I need to take ownership of my s**t and clean up my side of the street a bit before I can go out there and work again, so I'm trying to stay creative and learn from my mistakes."
Since then, he wrote and starred in the movie Honey Boy, which was reportedly based on his life experiences.
Cole Sprouse
A whole generation is falling in love with Cole Sprouse's Jughead on Riverdale, but he'll always be Cody from Disney Channel's The Suite Life, Ross' son Ben from Friends, or even Adam Sandler's adopted kid Julian from Big Daddy.
"I don't regret anything about my younger career, mainly because we were children and didn't have too much power, but also because it gave us the privilege to be where we are now," Sprouse told Hunger magazine, as reported by Teen Vogue.
Although he's now a bonafide sex symbol thanks to Riverdale, the former child star insists he went through an awkward stage in college, during which time he quit showbiz and majored in archaeology. "I had long hair down to my nipples and a pubey mustache and like all tweed so just not really a good look," he revealed to People. "It was bad, it was bad. Don't look for photos."
Joey King
Actress Joey King started her career with a commercial for Life cereal. And, as Backstage noted, she's certainly come a long way since, landing roles in Ramona and Beezus and Crazy, Stupid, Love along the way, but King doesn't take her stint as a child star for granted. Her best advice for youngsters getting in front of the camera for the first time is to "just have fun." The Emmy-nominated actress shared while on In the Envelope: The Actor's Podcast, "Even with a character that's so dark and deep, you think, 'Fun? That's a weird word.' But as an actor, truly, it is so fun to dive into roles that are that deep and require that much concentration."
As King started navigating her late teens and 20s, the roles she's chosen have been varied. She's starred in The Act, Netflix rom-coms The Kissing Booth 1 and 2, and horror movie Slender Man. When questioned by As If magazine about her favorite genre to work in, King replied definitively, "My heart lies with drama. I love all genres, like comedy, but my heart lies in drama and when working in drama I feel most productive."
Kiernan Shipka
Mad Men was a defining moment for television. Little Kiernan Shipka, a standout in the ensemble cast, took on the role of Sally Draper when she was 7 years old, but the child star had actually been on the small screen for many years by then, having first appeared in ER at five months old. When Mad Men wrapped, Shipka found herself at a loss, as she admitted to Glamour. "I had been on the show for a longer period of my life than I hadn't," she explained.
The young actor was never going to be a flash in the pan as so many have been before her, though. She told The New York Times that she loves acting, and it's her love for the craft that keeps her pursuing projects. But she doesn't define herself by her job. She ensured that her post-Mad Men years were filled with all manner of different experiences, as she explained to E! News. Another massive TV job, fronting Netflix's Chilling Adventures of Sabrina, also assisted in her transition from child to adult performer, while interesting work in the likes of indie horror The Blackcoat's Daughter earned her cred as a serious actor.
Drake Bell
Some people may remember Drake Bell not just from Drake & Josh, in which he starred alongside Josh Peck for four successful seasons on Nickelodeon, but as one of the child stars of The Amanda Show, which also featured Peck and was headed by Amanda Bynes. It was there that young viewers first got to know wannabe rock star Bell, as he shredded confidently on his guitar as Totally Kyle. But as the Iowa City Press-Citizen noted, Bell was in front of the camera long before Nickelodeon came calling, and he's been playing guitar since the age of 12. That's actually where his heart truly lies, particularly as an adult. He's released four albums total to date and scored a hit with the Latin-inspired "Fuego Lento."
Bell looks back on his Drake & Josh time fondly, acknowledging, "The entire cast was incredible; the entire crew was great and we're all like a family." Bell, who lent his voice to Spider-Man for Ultimate Spider-Man, added, "I'm still friends (with them) and I still see everybody from the show." As for what his Drake & Josh character would be up to these days, Bell reckons, as he told Forbes, "Drake Parker would definitely still be living at home with his parents."
Melissa Joan Hart
Most child stars are lucky if they get one iconic character; Melissa Joan Hart got two. First, Clarissa Explains It All helped us figure out our lives. Then, Sabrina, the Teenage Witch made us realize how much cooler our lives would be if we had magical powers. During an interview with CBS Local, the happily settled wife and mother admitted she loves hearing that fans grew up watching her. "It's such a nice compliment to think you were in someone's living room and it's so personal. I get why people have that familiarity," she said.
Hart has used Sabrina as a learning tool for her kids, re-enforcing the show's still-potent moral core. As for where the character would be now, Hart told Entertainment Weekly, "I would assume [Sabrina and Harvey] would be married, have gotten in a few fights by now, had maybe two or three kids and would be dealing with all the usual." Not content with just Clarissa and Sabrina, Hart fronted another TV hit later on. As an adult, she starred opposite fellow teen star Joey Lawrence (of Blossom fame) in the sitcom Melissa & Joey, which ran for four seasons.
Nicholas Hoult
There are few stars bigger than Hugh Grant to make your film debut opposite, but that's exactly what Nicholas Hoult did in About a Boy, the Nick Hornby adaptation that launched his career. In Hoult's late teens, he had another major breakout moment in the celebrated drama Skins as the scheming Tony. But while the former child star was talent-scouted at just 3 years old, Hoult admitted in an interview with GQ that he could've ended up elsewhere. He recalled, "My best friend and I used to DJ children's birthday parties when we were still in school, which was really fun."
Hoult is modest about his demonstrable acting talent, struggling to explain to the Irish Independent why his career is on a consistent upwards swing. He certainly has no issue getting jobs, starring in Mad Max: Fury Road, portraying author J.R.R. Tolkien in the biopic Tolkien, and playing against type in True History of the Kelly Gang. The British powerhouse is realistic about the nature of his chosen career, however, telling Vogue, "It wasn't easy to transition into working as an adult and being able to select the right roles to ensure I can continue doing what I love."
Dakota Fanning
Dakota Fanning has been a fixture of our screens for so long it's difficult to imagine a time when she wasn't acting. However, although Fanning has seemingly been performing forever in works like I Am Sam, Uptown Girls, and War of the Worlds, during a conversation with fellow former child star Freddie Highmore for Variety's "Actors on Actors," she admitted that, rather than securing her a place in Hollywood, being a child actor made her more susceptible to doubt. "You're walking this line of defending yourself, but not too much, because I don't have anything to defend," she explained.
As People noted, Fanning balanced making movies with attending a regular Los Angeles high school, where she was even a varsity cheerleader. This presumably helped keep her feet firmly on the ground even as massive roles in the likes of the Twilight franchise thrust her further into the spotlight. The actor has remained ambitious throughout her career, telling Marie Claire, "I've never been the kind of person who has been like, 'I want to do this, this and this, and then I'll be happy.'" She's diversified her roles extensively since graduating to adult acting, appearing in Quentin Tarantino's Once Upon a Time… In Hollywood and in the dark TV show The Alienist: Angel of Darkness, among many others.
Bailee Madison
Even though her career still seems like it's just getting started, Bailee Madison has been around for a while, racking up quite a few roles since her debut in Todd Robinson's Lonely Hearts. There was a time when the Bridge to Terabithia child star worried she wasn't doing enough, but, as Madison explained to Darling magazine, it suits her better to keep her circle small. "I expanded it once, it didn't work out, so I brought it back in. I think that was a part of growing and learning through the years," she explained, noting her mother and sister read scripts before she agrees to do them.
Bailee Madison has had a stunning transformation, and, as Madison gushed to Just Jared, Jr., acting as a producer as well as a performer on A Cowgirl's Story marked an incredibly gratifying experience. "Producing is a very selfless job. It's about taking care of everyone on-set before you, and I think that's why I loved it so much," she acknowledged. Madison relished the challenge, just as she did when she decided to write a young adult novel. As the Good Witch star told Darling, it was about creating a space for herself where there wasn't one before.
Abigail Breslin
Although Abigail Breslin grew up on set, at home she was treated like any other kid. "My family has been really important in keeping me normal. [Growing up] when I wrapped on set and [would] go home it was always a set-free zone. We couldn't talk about work, we just talked about real normal life things," she revealed to Entertainment Weekly. Breslin, whose early roles included Bo in Signs and that girl from Little Miss Sunshine, explained how she always enjoyed doing movies, but it wasn't until she was 12 years old and appeared in My Sister's Keeper that she understood it was acting she loved.
Speaking to Refinery29, she shared, "Every article since I was 12 has been, 'She's all grown up.' … That's what I'm gonna have on my tombstone: All grown up, like all the way." Breslin reckons people wish she could stay a little girl forever, but her roles in Ryan Murphy's riotous horror-comedy Scream Queens and horror flicks Maggie and Final Girl have showcased how she's shed her geeky pre-teen skin. She's very aware of how public her mistakes are, too, admitting, "If I do it, I'm another child star gone down the wrong path."
Danica McKellar
For a whole generation of little girls, Winnie Cooper from The Wonder Years was their idol. For a whole generation of little boys, she was their No. 1 crush. Although actress Danica McKellar has worked hard over the years to distance herself from her breakout role, she realized as an adult that she and her famous character have more in common than not. As a mathematician and bestselling author of math textbooks, McKellar wants young women to understand that "you don't have to choose between being fabulous and fun and being smart — they go hand in hand," as she told CNBC.
McKellar has also found a comfortable spot for herself at Hallmark, featuring in festive fare like Very, Very Valentine and Coming Home for Christmas. Looking back on The Wonder Years now, McKellar cannot overstate its importance. The former child star explained to Washington Latest, "It's foundational, because I feel that everything has grown from that. Some people ask me if it bothers me when they bring up Winnie [Cooper]. No!"
Sabrina Carpenter
The stunning Sabrina Carpenter enjoyed a star-making role as the sassy Maya in Girl Meets World. "It was such a beautiful experience, I wouldn't have changed it," Carpenter told Marie Claire of her time on the show. The talented multi-hyphenate, who signed a record deal at 12, has been pursuing both music and acting ever since. Carpenter explained to Teen Vogue, "I'm kind of always focused on both of them. They help each other out."
Although the former child star is technically following in the footsteps of the likes of Selena Gomez, Carpenter is firmly focused on forging her own path. "I can only look at it as a compliment when I'm compared to successful people, but it does sometimes feel like I'll be a Disney star until the day I die," she admitted to Vogue. Rather than feeling limited, however, Carpenter uses it as fuel on her journey, which is exclusively her own to navigate, as demonstrated by her choice of complicated roles. She portrayed a privileged teen dealing with her own prejudices in The Hate U Give and starred in the dance-focused Netflix movie Work It.