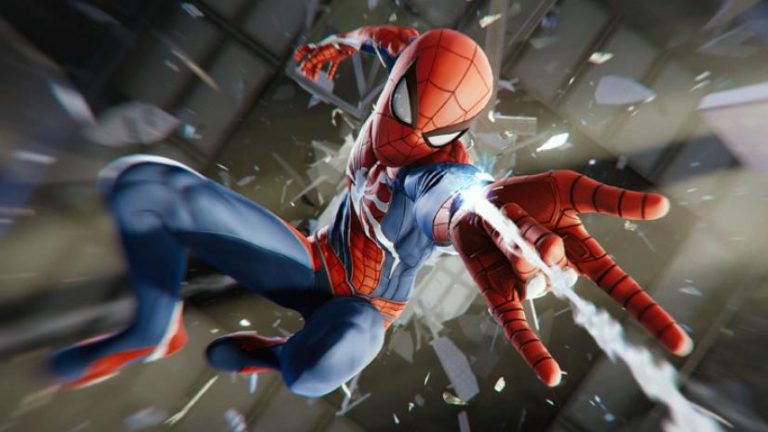 Developers are finally getting the absolute most out of the new generation of consoles, and as always, there are some incredible titles that are in the works. In 2023, we are likely to see another year of awesome game releases, no matter what kind of gaming genres you are into, and regardless of whether you play console or PC games.
You only have to look at online gambling sites and see how many of the best online casino promotions revolve around new slot games to see how hard-working developers are. A lot of these are simple iGaming slots, but they still require some hard work to get to release status. The big, triple A titles require even more developers working hard on them, often for years and years.
In this guide, we're exploring some of the most anticipated video games that will come out in 2023. Of course, anticipation doesn't mean the games will be great, and the fact that they are talked about doesn't guarantee anything. It could be an underground hit that goes on to be the biggest game of the year, but that won't stop people from speculating about the huge releases that are planned.
Starfield
It's great to see such brave releases being planned. Bethesda's open world games tend to be pretty spectacular and we're hoping that Starfield is no different, as we're truly entering an age of sci-fi gaming.
It's a totally new concept so we don't know that much about Starfield yet, but it has been announced that Starfield will be set in an area 50 light-years outside of the solar system. There is a conflict between the United Colonies and Freestar Collective, and the game will allow a customizable character to explore space from a first or third-person perspective.
Initially, the game won't be released on PS5, but over time, we hope that the game will come to the platform, and Bethesda have not ruled it out.
Marvel's Spider-Man 2
Spider-Man was one of the first and best games available on PS5, and there was always going to be a sequel, which is going to be huge – partially because of the fact it features both Peter Parker and Miles Morales!
There are also plenty of other appearances, and we know from the trailer that Venom and Kraven the Hunter will be in the game. Not much else is known about the game, but recent Marvel games have been really impressive on the whole and Spider-Man 2 will undeniably be one of the biggest releases of the year.
Resident Evil 4
Remakes don't necessarily get people as excited as new games, but on the other hand, when the game is as iconic as the 2005 Resident Evil, then people are bound to be talking about it.
Capcom is developing it and doesn't call it a remake, rather a "reimagining", which gives them more room to reinvent and make changes. The story is much beloved so it is a risky move if they make too many changes, but the amazing horror visuals, intriguing story and now 4K visuals and modern hardware will make this game worth checking out.
Suicide Squad: Kill the Justice League
This is the next of the comic book universe tie-ins. These games aren't necessarily movie tie-ins like we once knew in the 90s, but this is great for fans of DC comics. Kill the Justice League has a storyline involving Deadshot, Harley Quinn and King Shark.
The same developer produces the Batman Arkham games, which means that you pretty much know you are going to end up with an excellent game with solid mechanics. It will have solo gameplay as well as the option to play online with your friends.
Homeworld 3
The RTS game is still alive and well, and Homeworld still has a cult following from the initial releases around 20 years ago. Homeworld 3 will build on this with a 3D element to it, and a tricky yet rewarding strategy system to allow you to master combat within space.
The game is due to release in the first half of the year and we're certainly hoping for a lot from the Homeworld strategy series as it undergoes something of a reboot.
Summary
There are so many different games that are being released all of the time, and everyone has a different idea of what is going to make their rotation for 2023, but these games are some of the most talked about and anticipated that are due for release next year.
We were unable to load Disqus Recommendations. If you are a moderator please see our troubleshooting guide.
Also on PlayStation Universe
❮
Wild Hearts Is The Name Of Koei …
EA and Koei Tecmo hunting game has been officially named as Wild Hearts. A trailer is dropping this week, so stay tuned.
Respawn Speaks Out Against …
Apex Legends studio Respawn has issued a statement on harassment.
Users Report DualSense Stick …
The latest DualSense firmware is reportedly causing stick drifting for a number of users.
You'll Need To Play Gotham Knights …
Gotham Knights players will have to play through the game as each character if they really want to experience everything the story has to offer.
Jim Ryan Was The Driving Force …
PlayStation's renewed interest in indies was down to Jim Ryan, says Shuhei Yoshida.
An Enjoyably Solid If Technically …
Playwing's Century: Age of Ashes is a highly enjoyable online multiplayer dragon battler that suffers from a somewhat lopsided economy and uneven technical performance. Read our Century: Age of Ashes PS5 review right here.
Persona 3 Remake Is Reportedly …
Atlus is reportedly working on a Persona 3 remake, despite Persona 3 Portable being lined up for release on modern platforms next year.
Another Solid Addition To An Already …
The Legend of Heroes: Trials of Zero is another great addition to the Legend of Heroes franchise. Find out what we thought in our Trails of Zero PS4 review.
❯
We were unable to load Disqus. If you are a moderator please see our troubleshooting guide.

Start the discussion…
⬇ Drag and drop your images here to upload them.
Post as Post
Log in with
or sign up with Disqus or pick a name
Disqus is a discussion network
Don't be a jerk or do anything illegal. Everything is easier that way.
Read full terms and conditions
Please access our Privacy Policy to learn what personal data Disqus collects and your choices about how it is used. All users of our service are also subject to our Terms of Service.
Discussion Favorited!

Favoriting means this is a discussion worth sharing. It gets shared to your followers' Disqus feeds, and gives the creator kudos!

Share this discussion
Tweet this discussion
Share this discussion on Facebook
Be the first to comment.