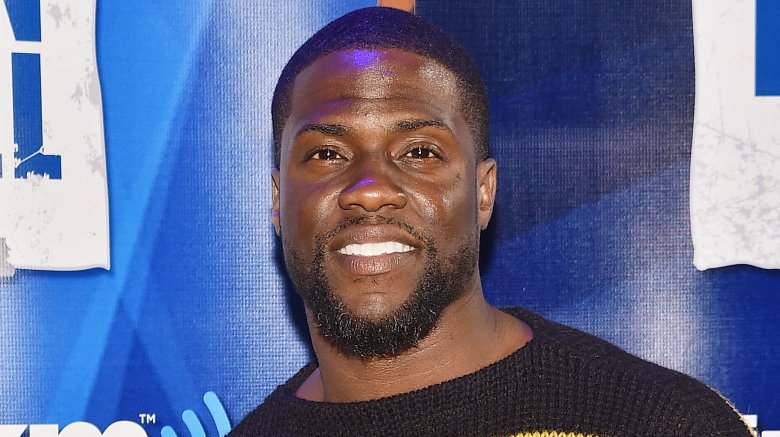 While many of us would love the opportunity to make out with the most popular Hollywood actors (Colin Firth, Orlando Bloom, or Leonardo DiCaprio are all worthy examples, in our opinion), there are stars who have felt the exact opposite. Whether it's bad breath, fear of catching something incurable, steadfast dedication to their religion, or anything else in between, many actors have straight-up refused to lock lips with their co-stars — even if it meant that their jobs were on the line, as was probably the case for many.
Though we'll never actually know the extent of the fervently intimate scenes we may have missed out on as a result of their decisions, at the end of the day it was their choice, and we really can't be too mad at that. So which actors refused to make out with their co-stars? Here they are, and let us just warn you: Some might even be your faves.
Neal McDonough basically won't kiss anyone on screen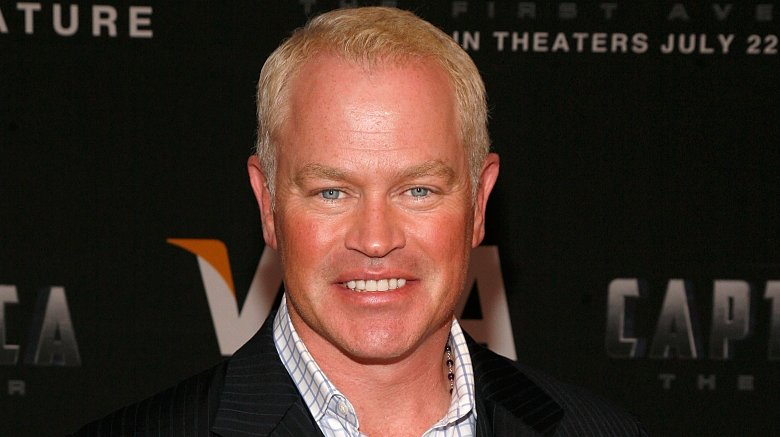 Irish-American actor Neal McDonough isn't down with smooching anyone other than his wife, which has often caused tension in his career. He reportedly isn't "okay" with blurring the lines between reality and fiction, according to the Christian Examiner, and, therefore, he tries to separate the two as much as possible.
"Life is about honoring God and being the best human being you can be and giving praise to God in everything you do," McDonough explained to the publication. "Killing people on screen — that's fake. That's not real. When you're in bed with another woman on screen — guess what? That's real. I don't like that kind of stuff. Especially now with kids, I don't want to have my kids say, 'Hey, Dad, what are you doing with that lady on screen?'"
Though McDonough has every right to stick to his beliefs — including refusing to perform love scenes with TV wife Nicollette Sheridan on Desperate Housewives — that doesn't mean they don't come at a cost. According to the Daily Mail, the actor was fired for refusing to film love scenes in the show Scoundrels and was later replaced by David James Elliott — who had no problem being affectionate on camera.
Denzel Washington opted out of an on-screen kiss to avoid alienating fans
There are probably tons of people out there who would have jumped at the opportunity to lock lips with Julia Roberts for her 1993 film, The Pelican Brief. After all, the timeless beauty hasn't been named the world's most beautiful woman five times for no reason. However, Denzel Washington apparently had no interest in smooching Roberts, so he opted out of a kissing scene.
The actor reportedly decided not to film the scene with Roberts because he did not want to play into Hollywood's biased beauty ideals and alienate fans. Allison Samuels, a writer for Newsweek and The Daily Beast, talked about Washington's decision in her 2007 book, Off the Record: A Reporter Unveils the Celebrity Worlds of Hollywood, Hip-hop, and Sports. According to Samuels, the Oscar-winner had this to say about foregoing that cinematic kiss: "Black women are not often seen as objects of desire on film. And they have always been my core audience."
Candace Cameron Bure is 'uncomfortable' kissing other actors on screen
You might have enjoyed seeing DJ, played by Candace Cameron Bure, go back and forth in her love triangle with Steve and Matt on the Full House revival, Fuller House, but the actress completely hated it. In fact, she's not into being intimate with anyone who isn't her real-life spouse. The reason? Well, apparently, she's a devout Christian and doesn't believe in doing anything too risqué on camera.
In 2017, Bure told Us Weekly, "Sometimes I'm doing my Hallmark movies and we've got a new guy in each movie. I'm getting more uncomfortable with it the older I'm getting. I'm like, 'I don't want to keep doing this!'"
Of course, acting pays her bills and kissing scenes can come with the territory, but she also told Us Weekly that her husband barely comes to set to watch her film, because it apparently bothers him, too. Bure continued, "He actually doesn't watch anything that I do for that very reason. Because it is uncomfortable and I totally understand and respect it."
Some on-screen kisses are out of Kevin Hart's comfort zone
Kevin Hart has starred in all kinds of films, but there are some roles that are just way out of his comfort zone. In 2015, he revealed that he wasn't comfortable with playing either a gay character or someone "real fragrant." We would guess it's because he isn't up for any potential love scenes with the same sex.
"It's because I feel like I can't do it, because I don't think I'm going to really dive into that role 100 percent," the actor said during a visit to The Breakfast Club at the time. He continued, "Because of insecurities about myself trying to play that part."
At the time of this writing, Hart has yet to sign on for a role as a gay character, but he did, however, deliver a smooch to Dwayne Johnson for their 2016 film Central Intelligence. Then again, it's Dwayne "The Rock" Johnson — how could you not?
Kirk Cameron has a 'commitment' to not kiss anyone other than his wife
After Kirk Cameron married his Growing Pains co-star Chelsea Noble, he vowed to never kiss another woman — even if his job depended on it. So, when it came time for him to film a love scene in the 2008 drama flick Fireproof, producers were tasked with dressing up his wife as Cameron's on-screen love interest and filming the shot in silhouette.
When speaking with Today hosts Hoda Kotb and Kathie Lee Gifford back in 2008, Cameron opened up a bit more about his commitment to his wife, saying that he wanted to uphold marriage ideals as much as he could. He said, "So marriage is a very special and sacred thing to us. In a day and age where marriage is falling apart, we want to make movies and projects that really uphold and have a high view of that which is beautiful and wonderful in our culture."
Janet Jackson's on-screen kiss with Tupac Shakur was conditional
Despite the undeniable on-screen chemistry between Justice and Lucky (played by Janet Jackson and Tupac Shakur, respectively) in the 1995 romantic drama Poetic Justice, there was a bit of turbulence between the two behind the scenes. Before Jackson would kiss Shakur, who had long been deemed as a ladies' man, for their intimate scenes, she reportedly demanded that the rapper get an HIV/AIDS test.
In an interview with The Source, the "All Eyez On Me" rapper said he turned down the request because he felt it was an "insult." It was also probably really offensive because, even if Shakur had had the disease, the only way Jackson could have attracted it was if both she and the rapper had deep cuts in their mouths — not just by a simple peck, as demonstrated in the film. But at the time, there was still unfortunately a huge amount of stigma surrounding HIV/AIDS.
Fortunately for us Poetic Justice fans, with Shakur's refusal, the singer was forced to film the kiss scene anyway.
Miles Teller and Shailene Woodley were grossed out during their kiss scene
Nobody wants to kiss someone with bad breath, which is reportedly why there was some friction between Miles Teller and Shailene Woodley during filming of the 2013 movie The Spectacular Now. Apparently, Woodley had been taking Chinese herbs, but Teller couldn't bear the way they made the actress' breath smell. And Woodley, on the other hand, had a problem with all of the Gatorade her co-star drank.
Teller opened up about their behind-the-scenes drama in a 2013 interview with Vulture. He said, "She would be like, 'Are you serious? You're gonna kiss me after that?' I was like, 'Yeah, I am.' She would take these herbal supplements, these Chinese herbal supplements, and they tasted like crap. And she would always eat them right before we had a kissing scene! We put stuff in our mouths so we could just offend each other."
The good news is that they were able to pull off the kiss for the sake of the film — no matter what crazy methods they had to employ to get through the scenes.
Tisha Campbell eventually refused to film anything with Martin Lawrence
Tisha Campbell and Martin Lawrence had their fair share of love scenes during the time they starred as couple Martin Payne and Gina Waters on the '90s sitcom Martin, and we lived for all of them. After all, their bubbly romance and quirky displays of affection are what made us fall in love them in the first place. But by the middle of the show's fifth season, Campbell called it quits on the whole thing and refused to do any further episodes with the actor.
Their problems were exposed in January 1997 after Campbell filed a lawsuit against Lawrence for sexual harassment. The Los Angeles Times reported that the rift started during the show's first season, when Campbell repeatedly refused to go on dates with Lawrence. As a result, the lawsuit alleged, the Bad Boys actor "became increasingly manic and volatile" and "would often, and easily, fly into uncontrollable fits of rage for no apparent or rational reason." The lawsuit also claimed that Lawrence would grope, kiss, and force himself on Campbell in front of cast and crew members when they weren't rehearsing or shooting films.
Unfortunately, with Campbell's refusal to film with Lawrence, the show wrapped after its sixth season. However, in February 2018, Campbell confirmed that a reboot was in the works, so at least fans will eventually get the fix of Martin and Gina that they've desperately been waiting for. (Us included.)
Fawad Khan isn't interested in kissing other actors on screen
Pakistani heartthrob Fawad Khan reportedly refused to kiss Alia Bhatt in the 2016 film, Kapoor & Sons, in an effort to avoid compromising his chastity. Bhatt later opened up about her experiences with Khan on set, claiming that he'd often been jumpy and uncomfortable during filming. "There was a kiss in the film with Fawad. When we did the scene, it was decided that we would cheat-kiss," she said, according to the Deccan Chronicle. "Still, every time I would go near his face, he would flinch. I had to keep reassuring him I wouldn't compromise his chastity."
Though he refused to make out with Bhatt, the site reported that Khan appeared to be open to the idea of being intimate on camera in the future. He explained, "You never know. I never say never. I'd rather walk the unpredictable path. Besides, I'd never like to throw in something titillating, just to spike and spice up a film. I kind of like the idea of virgin romance to just show the couple's feelings through words and gestures, and then leave the rest to the audiences' imagination."
Looks like his fans will just have to wait and see what happens.
Lindsay Lohan reportedly felt bad about refusing to kiss this co-star
Lindsay Lohan was reportedly supposed to kiss Charlie Sheen three times in one scene for the 2013 film Scary Movie 5, but the actress refused to go through with it. According to reports, she had concerns over the actor's sketchy partying history.
TMZ noted that Lohan had told producers that she wasn't comfortable with the scenes ahead of time. However, the script wasn't changed until the very last minute — perhaps in an effort to get Lohan to change her mind. Still, when it came time to shoot the scenes, a body double was called in to accommodate the actress' demands, and other parts were entirely written out.
Later, she reportedly started to feel bad about the situation and attempted to reach out to the actor to apologize, but, according to the Daily Mail, her phone broke and she couldn't get into contact with him. Perhaps it's all love now though because he totally gave her a hefty $100,000 to help with her tax debt in 2012.
Julia Roberts called one of her co-stars 'completely disgusting'
Julia Roberts reportedly had a less-than-stellar experience with Nick Nolte during the filming of the 1994 movie I Love Trouble. Things got so bad that the co-stars reportedly had to film their scenes separately and use stand-ins to give the illusion that they were in a shot together, according to The Telegraph. Despite their desperate attempts to keep their distance from one another, there was no way to get around filming their on-screen kiss. Though she didn't outright refuse that smooch, Roberts made it clear she preferred not to pucker up.
During an interview with The New York Times in 2003, Roberts called Nolte "completely disgusting" (via Us Weekly). She also lashed out against him during a visit to The Late Show with David Letterman in 2009 — 15 years after the premiere of I Love Trouble. We're not sure where these two stand these days, but our guess is that Roberts may not have made peace with having to smooch her arch nemesis.
Will Smith regrets refusing to film this on-screen kiss
Will Smith may be the undisputed king of the summer blockbuster, but early in his career, he tried his hand at small independent dramas. That brings us to 1993's Six Degrees of Separation. Inspired by the real-life story of David Hampton, Smith plays a con-man who infiltrates the lives of a wealthy Manhattan couple by posing at Sidney Poitier's son until his scheme unravels.
His character was gay, and according to the Independent, Smith "enraged his director, Fred Schepisi, when he refused to perform a passionate male-on-male kiss facing the camera." Smith reportedly sought advice from Oscar-winner Denzel Washington, who allegedly told him, "Don't be kissing no man." Smith insisted the scene be shot from behind "enabling Smith to fake it, much to Schepisi's dismay."
Smith has since regretted that decision, telling Entertainment Weekly that his refusal to perform the kiss as scripted "was very immature on my part" and that he "wasn't emotionally stable enough to artistically commit to that aspect of the film." He added, "In a movie with actors and a director and writer of this caliber, for me to be the one bringing something cheesy to it … this was a valuable lesson for me. Either you do it, or you don't."
Thandie Newton wasn't about to pucker up for Gerard Butler
Back in 2008, Thandie Newton and Gerard Butler appeared alongside each other in director Guy Ritchie's RocknRolla. There was likely no doubt that the two attractive stars would sizzle on-screen as love interests, however, while they were filming, Butler came down with a nasty cold. "Gerry was very unwell indeed," Newton confirmed that same year, according to Newshub.
At that point, a certain music industry icon came to the rescue and tried to cure Butler — seriously. "I got a [vitamin] shot from [Ritchie's then-wife] Madonna! I was sick, and she was a nurse basically," the actor said. He continued by explaining that after he was introduced to the singer by her hubby, "She just said, 'Drop your pants.' I stood there with my little bottom out, and she gave me a shot in the bum!" While we may forever have that image stuck in our minds, Butler confessed that whatever Madonna gave him "didn't work at all." In fact, he "got more sick." Yet, despite that, he "appreciated the effort."
Newton, on the other hand, might not have been so appreciative, as she admitted, "I wouldn't kiss him." Because of that, she said Ritchie "had to improvise." The actress added, "I don't know how he coped with those problems but it ended up being one of the most brilliant scenes." So maybe, in the end, it was a good thing that Butler was a big ol' sick mess.
Leona Lewis said 'no way' to a kiss with Chace Crawford
While plenty of Chace Crawford's fans would surely love to share a smooch with the former Gossip Girl actor, Leona Lewis told the Daily Mail in 2009, "They wanted me and Chace to kiss in the 'I Will Be' video. But I said no way."
The 2006 winner of The X Factor admitted that she wasn't willing to get up close and personal with Crawford because she would have been "too embarrassed." While noting that they're friends, she added, "He's so beautiful, I mean, look at him — he could be a girl. He'd be a really pretty girl. But I just don't think of him like that. And it wouldn't be fair to Lou to kiss other guys." Music industry professional Lou Al-Chamaa was her boyfriend at the time, and when asked if he was jealous of the men that are cast to appear in Lewis' videos, she explained, "I think he would if I was kissing them, but I'd never do that."
Granted, the couple seemed to have had bigger issues to deal with, such as the fact that Al-Chamaa was a "no-show" when Lewis' "first-ever tour [kicked] off," according to the Daily Mail. And when they split after being together for over a decade, an insider told the Evening Standard that Lewis was left "devastated."
We wonder how Lewis feels about kissing her on-screen love interests now that she's married to her longtime love, choreographer Dennis Jauch.
Kimberly McCullough was only 14 when she refused to kiss another actor on screen
When Kimberly McCullough was a 14-year-old actress on General Hospital, she "had only kissed one boy in real life." That's why she "became sick to [her] stomach" when she found out that a scene involved her "[having] a 'long kiss' with an older boy," she revealed on her website in 2017. The situation got even worse for McCullough when she "showed up to set … to find out the guy [she] was supposed to make out with" wasn't a boy — but was instead an unnamed 22-year-old man.
While your skin is undoubtedly already crawling, you'll surely feel almost as sick as McCullough did when you find out that "during rehearsal, this guest actor along with another male actor joked around about having condoms" for a date with the teen. When McCullough spoke to a producer, she was told that she "should be grateful to work with someone so talented." McCullough noted: "This actor did go on to do big movies, so she was right about that."
Although the actor tried to apologize, McCullough was still upset and refused to do the kiss. "With the director and the crew watching me, I stood my ground. He kissed me on the cheek instead of the 'long kiss' at the end of the scene," she recalled. While she acknowledged that it was a "small victory," she also has no doubt she was deemed to be "difficult" as a result of standing up for herself.
Priyanka Chopra was 'upset' by claims that she wouldn't kiss her co-star
Back in 2010, there was "buzz" that Priyanka Chopra refused to kiss her Saat Khoon Maaf co-star Annu Kapoor, "who plays one of her seven husbands in the movie," according to India Today. A source told the outlet that the actress was uncomfortable with the situation due to the "age factor," as Kapoor is about 27 years older.
However, when Chopra addressed the situation in 2011, per the Hindustan Times, she noted that she had read that the actor had claimed that she refused to do intimate scenes with him because he's "not good-looking" and is "not a hero." She explained (while paraphrasing Kapoor) that he said, "Agar main hero hota (if I had been a hero), then maybe she would have done intimate scenes with me. Because otherwise, she doesn't have a problem doing intimate scenes with heroes." According to Chopra, he added, "If talent goes out of the window, I guess you just need to be good looking." Ouch! That seems to be throwing shade at both Chopra and any co-stars she would be willing to kiss or had smooched on screen in the past.
In turn, Chopra was unimpressed. In fact, she said she was "upset and angry," and added: "If he wants to do intimate scenes and pass such cheap comments, then he should do those kind of films. Such scenes were never part of our film."
Luke Grimes quit over the 'creative direction' of his character
When Luke Grimes left True Blood after his stint as James Kent in 2013, HBO (via The Wrap) announced that the actor's decision was due to "the creative direction" his character was being taken on the show. Many were under the impression that meant Grimes had an issue with the fact that James was heading into a same-sex relationship with Lafayette Reynolds, a fellow male character played by the late Nelsan Ellis. Although James' storyline had initially seen him "wooing fellow vampire Deborah Ann Woll's Jessica," Grimes' (apparently bisexual) bloodsucker was supposed to switch love interests — and potential kissing partners.
Grimes' role was subsequently recast with Nathan Parsons, who would play out the character's storyline in Season 7. Meanwhile, Ellis reacted to the situation by telling Vulture, "I'm over [Grimes]. You quit your job because you don't want to play a gay part? … You make a statement when you do something like that." He continued, "If you have a child, if you have a son, and he comes out as gay, what are you going to do? If you have a daughter who comes out gay…? You just made a statement, and it has ripple effects."
As for Grimes, he claimed that his exit was due to a scheduling conflict. He did appear in movies like 2013's Dark Around the Stars, 2014's American Sniper, and 2015's Fifty Shades of Grey, but you can decide for yourself if those (relatively minor) roles were worth ditching True Blood.