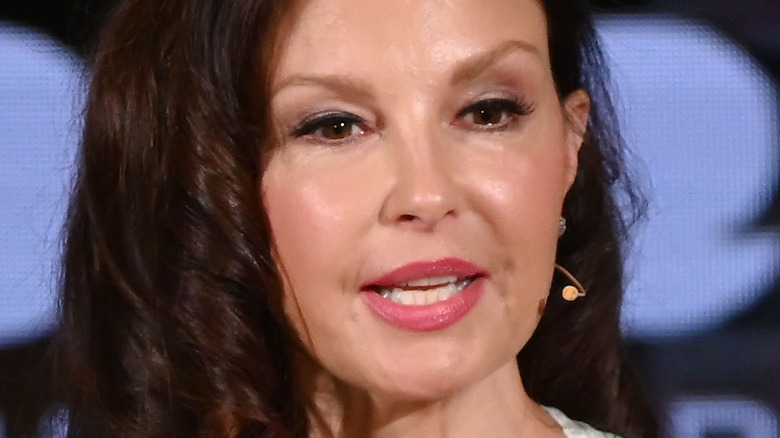 The following article includes references to suicide, mental health problems, and allegations of sexual assault.
Mother-daughter musical duo, The Judds, have been a force in country music since the mid-1980s, but another member of the Judd family would later make her own mark — not in Nashville, but in Hollywood. Born in 1968, according to her Film Reference bio, actor Ashley Judd parlayed a small part in the 1992 feature, "Kuffs," into the titular role in the 1993 drama, "Ruby in Paradise," delivering a critically praised performance that put her on Tinseltown's radar. Film critic Roger Ebert, for one, stated that Judd had given "one of the very best performances of the year." Further screen credits included such hit movies as "Heat," "A Time to Kill," "Kiss the Girls," and "Double Jeopardy."
Judd's career, however, went from red-hot to considerably cooler in the late 1990s, which she would later discover came at the behest of a controversial Hollywood bigwig who, it was alleged, deliberately badmouthed her and cost her opportunities that could have kept her on top. This proved to be just one of many sad facets in the movie star's troubled life, beginning with her admittedly dysfunctional childhood.
Fans may think they know all about this multi-talented actor and activist, yet they may not be fully aware of some of the personal anguish she's had to overcome. These are the tragic details of Ashley Judd's life.