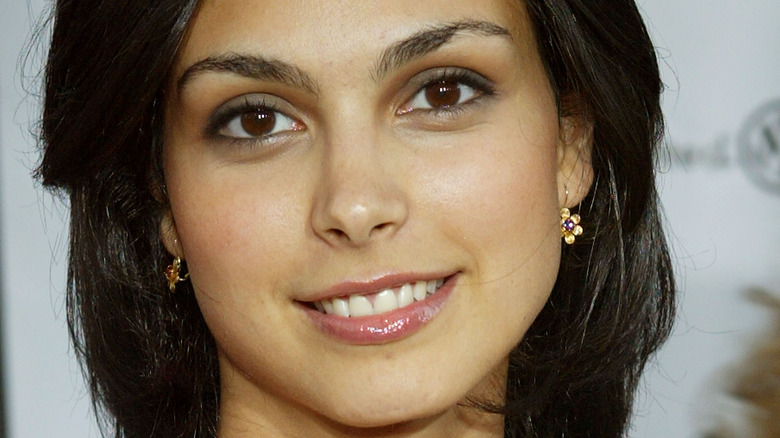 Morena Baccarin, best known as the love interest in the blockbuster movie "Deadpool," is making a name for herself in Hollywood. She may have started with a few failed sci-fi series like "Firefly" and V," but she has landed on the big screen, much to the delight of every dedicated Marvel fan. Her success also earned her an Emmy nomination for her portrayal of Jessica Brody in the 2011 television series "Homeland."
"I've tried to follow my gut … when projects come my way," the actor told Rose & Ivy. "Since I have kids and have a family, a lot of it has been about the time away versus the time with my kids, which informs the jobs I do take. It's been an interesting journey, it ebbs and flows, and as you mature you have different interests."
Just as her acting career has had its share of ups and downs, so, too, has her personal life. Over the years, she's seen adventure, passion, love, and heartbreak — all of which have played a part in transforming her into the talented actor and loving mother fans know and love today.
From Rio de Janiero to New York City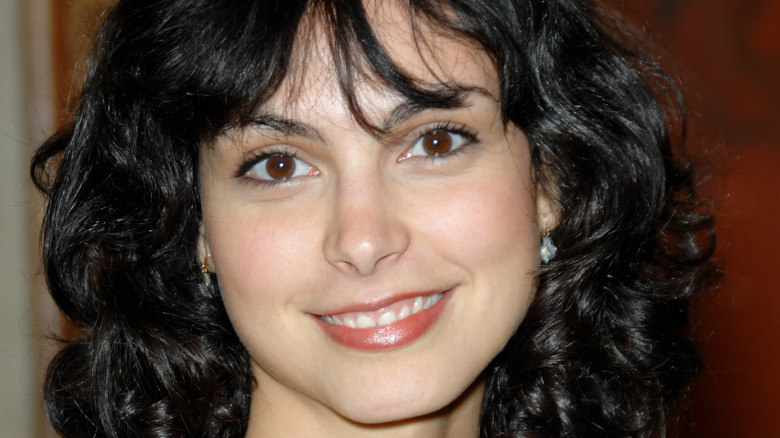 Morena Baccarin was born on June 2, 1979 in Rio de Janeiro, Brazil. She's the daughter of Brazilian actress Vera Setta and Fernando Baccarin, a Venetian television reporter (via Elle). At the age of 7, she and her family immigrated to New York City due to her father's work. "I have this internal cultural struggle where there's a side of me that is very Brazilian that misses the food and culture, and a side of me that's very American that really loves the structure and predictability here," the actor revealed in an interview with Independent. "I feel that my drive and ambition is more American, while the passionate, laid-back side of me is all Brazilian."
In New York, Baccarin followed in her mother's footsteps by pursuing her dream of acting. She attended Fiorello La Guardia High School of Music & Art and Performing Arts. She later attended The Juilliard School, participating in their theatrical program, where she continued to follow her passion and hone her acting skills. Immediately upon graduating from Juilliard, Baccarin was cast in the leading role in the 2001 film "Way Off Broadway" directed by Dan Kay. That same year she also got a role as Rita Wilson's assistant in the film, "Perfume," which included stars such as Jeff Goldblum, Michelle Williams, and Leslie Mann, among others.
Firefly sprang Morena Baccarin's acting career forward
Morena Baccarin's first big television role was as Inara Serra, a companion for the social elite, in Joss Whedon's 2001 space drama "Firefly." Inara Serra and Mal Reynolds, the captain of the ship, contend with sexual tension throughout the series in their love-hate relationship. "Firefly" takes place in the year 2517 and centers around a group of humans arriving in a new solar system after fighting in a civil war. The show was canceled after one season consisting of 14 episodes, but it has since earned a cult following.
In an interview with People TV, Baccarin speculated that the show was canceled because "it was ahead of its time." She continued, saying, "Nobody was doing sci-fi on regular network TV." The show's impact has been long-lasting and is responsible for launching Morena Baccarin's career. The meaningful friendships she made during filming have lasted her a lifetime, and she said she still stays in touch with them.
After its cancellation, Baccarin was approached in 2005 to reprise her character in the movie "Serenity," which would act as a continuation of "Firefly." In a 2018 interview, Baccarin admitted that she was surprised she'd have another opportunity to continue the story. She knew Joss Whedon was shopping it around but was unaware of the dedication of "Firefly" fans and Whedon's determination to get this movie made. "Serenity" would not have been possible if it wasn't for the incredibly high sales of the "Firefly" DVDs and its loyal fanbase (via USA Today).
She transformed into a 'truly evil' character in Stargate SG-1 Season 10
In 2006, Morena Baccarin joined the cast of "Stargate SG-1" for the show's 10th and final season, further expanding her acting portfolio in the sci-fi community. "Stargate SG-1" is an adventure sci-fi television series that first premiered in 1997 and is based on the 1994 film "Stargate" directed by Roland Emmerich. Baccarin was offered the role of Adria, daughter of Vala and the magical leader of the ancient evil alien race, the Ori. Adria acts as their divine spiritual and military leader as she wages a religious crusade against the galaxy, demanding that they worship them as gods or be slaughtered.
In an interview with The Sci-fi World, Baccarin said she enjoyed digging into the "truly evil" character. However, she wanted her portrayal of Adira to be likable and capture the character's true complexity as someone dedicated to her mission. During the interview, she admitted she also loved playing the character because she got to wear interesting contacts, even though she couldn't see out of them.
Baccarin reprised the character in the 2007 movie "Stargate: The Ark of Truth," in which Adria ultimately met her death. Robert C. Cooper, writer and producer of the series, told GateWorld that Adria was created to show Vala's redemption arc. Adira unleashing her evil plan on the galaxy motivates Vala to step up and be the hero.
Morena Baccarin became a reptilian alien in V
In 2009, Morena Baccarin starred in a reboot of the 1983 miniseries "V," a futuristic series in which Baccarin plays Anna, an alien who uses her charisma to take advantage of humanity's naivete and take over planet Earth (via Collider). Anna hides her true reptilian self under human skin to fool the humans into trusting her. Baccarin told USA Today that she channeled the characteristics of various political figures when portraying Anna, thus making her character appear trustworthy and hiding her true intentions.
During the course of the series, FBI anti-terrorist agent Erica (Elizabeth Mitchell) discovers the alien's true form and intent. Baccarin praised the series for having two empowered female leads. However, she admitted to Collider that she didn't get to have as much input into her character as she would have liked to. "I have some ideas and I would like to get them pushed through, but there's a network and studios and a lot of people to okay anything." Nevertheless, she clarified, "It's been fun to create this character."
The show was met with some initial success and was renewed for a second season, which premiered in 2011. Baccarin loved playing a character as complex as Anna but, unfortunately, the show was canceled after just 22 episodes.
Morena Baccarin earned an Emmy nomination for Homeland
The television series "Homeland," which ran from 2010 to 2020, had Moren Baccarin pushing her acting to new limits as she played Jessica Brody, the wife of Marine Corp Sniper Nick, played by Damien Lewis. Jessica Brody struggled as a single mother for eight years while Nick was held captive by al-Qaeda. Throughout the series, Jessica desperately tries to reconnect with her husband whom she thought was dead. In his absence, she fell in love with Nick's best friend. But upon her husband's return, she decides that she wants to work on rebuilding her marriage.
In the Season 2 premiere, Jessica discovers that Nick lied to her about his religion and had become a practicing Muslim. Unable to understand why he would convert to the religion of his captors and angry that he lied to her, she throws Nick's copy of the Quaran on the ground. After the episode aired, the actor told Entertainment Weekly that she received "hate tweets" for disrespecting the religious text.
However, Baccarin was also recognized positively for her portrayal of Jessica — it earned her a nominee for an Emmy for Outstanding Supporting Actress In A Drama Series in 2013.
She fought a seemingly never-ending custody battle
In 2014, Morena Baccarin was cast in the role of Leslie Thompkins, Jim Gordon's wife in Fox's series "Gotham." She worked alongside Ben Mckenzie, who played the role of James "Jim" Gordon. Baccarin worked closely with Mckenzie during her time on set, and TMZ reported that Baccarin cheated on her husband with the "Gotham" actor.
In 2015, Baccarin's then-husband Austin Chick filed for divorce (via TMZ). While the decision to divorce might have been an obvious choice given her new romance, the divorce proceedings were long and tedious as Becarin and Chick fought over the custody of their young son Julius.
Morena Baccarin was the primary breadwinner of their family, and Austin Chick relied on her for income. In 2018, Baccarin agreed to pay $5,000 per month in spousal support and $3,500 per month in child support. Additionally, the parents were awarded joint physical and legal custody of Julius (via People).
Morena Baccarin found Deadpool 'creative and fulfilling' but had to face her fears in Deadpool 2
While "Firefly" launched Morena Baccarin's career, 2016's "Deadpool" put her on the map in the eyes of every Marvel fan. In an interview with People TV's Couch Surfing, she described shooting the movie as "one of the best times of [her] life … it was creative and fulfilling." "Deadpool" stars Ryan Reynolds as Deadpool himself and Baccarin plays his love interest, Vanessa. Baccarin was drawn to the script thanks to its "off-kilter" and "offensive" humor, which she told Rotten Tomatoes balances out the heartfelt moments of her romance. She also found it refreshing that while her character is the love interest in the film, she's tough and can hold her own.
In 2018, Baccarin reprised her role as Vanessa in "Deadpool 2." While promoting the film, the actor admitted to People that kissing actor Ryan Reynolds was akin to "kissing a giant latex condom." With the prosthetics Ryan Reynolds wears in the film, it was challenging for Beccarin to have chemistry with the actor. In the interview, she described the difficulty of connecting and reacting to someone when you cannot see their face. That wasn't the only challenging aspect of filming, though.
As Baccarin told "Good Morning America," a dream sequence that didn't make it into the movie required Baccarin and Reynolds to be underwater. For the scene, Baccarin was strapped into a chair and weighted down while underwater to prevent her from floating away, which was terrifying to Baccarin as she said she has a "huge phobia of being underwater." Despite the scene not making the final cut, "Deadpool 2" saw huge success, earning $784 million worldwide (via The Hollywood Reporter).
She married Gotham co-star Ben Mckenzie on her birthday
The set of "Gotham" may be where Morena Baccarin and Ben McKenzie first fell in love, but it's not actually where they met. Baccarin was a guest star in several episodes of the 2003 teen drama, "The O.C.," which starred McKenzie. While they were not in any scenes with each other, they crossed paths on set. McKenzie admitted on "The Late Late Show with James Corden" that he didn't remember meeting her and incidentally blew her off. However, the two reconnected on the set of "Gotham," and the couple began to date on- and offscreen.
In 2016, Baccarin and McKenzie welcomed their daughter Frances (via USA Today). A year later, the couple quietly married at the Brooklyn Botanical Gardens on Baccarin's 38th birthday. As Ben McKenzie told Us Weekly, "When we wanted to book it, which was over a year in advance in our defense, the only date available was my wife's birthday."
Getting married on Baccarin's birthday made the day extra special. Still, Baccarin made it clear that she expects separate presents for her birthday and anniversary. At least Mckenzie only has one date he needs to remember!
She became a mother of three in 2021
In March of 2021, Morena Baccarin and Ben McKenzie welcomed their second baby, Arthur, into the world. Baccarin first shared news of her pregnancy when she showed off her baby bump on "The Talk." Arthur is Baccarin's third child but second with McKenzie. Arthur brought the couple hope for a great year in 2021, filling their lives with love and their home with three messy, joyful children.
In 2018, Baccarin told People that her husband is both a wonderful father and partner. In 2020, even with the mayhem that comes with watching after two kids and a third on the way, Mckenzie still managed to keep the romance alive. Their date nights just became simpler and sometimes involved their then 4-year-old daughter Francis painting Mckenzie's nails and spiffing him up with colorful necklaces, bracelets, and a bow in his hair (via People).
An Instagram post revealed said makeover with the caption, "Parent date night = the 4yr old makes you 'fancy.'" On Mother's Day 2021, Morena Baccarin took to Twitter to share a photo of her three children playing on the bed. She tagged the photo "#chaos" but also wrote that she is blessed to be a mom.
Morena Baccarin advocates for Venezuelan refugees
In 2019, Morena Baccarin met with Venezuelan refugees crossing a bridge into Colombia, where they hoped to access vital resources such as food and medical care (via International Rescue Committee). In Colombia, she visited an emergency response clinic that provided care and resources to Venezuelan refugees forced to flee their country due to an economic crisis.
Baccarin is passionate about using her platform to help protect and empower women around the world. She wants to follow in her mother's footsteps, who was an activist for women's rights in Brazil. For many years, Baccarin has been a member of the International Rescue Committee (IRC), a nonprofit that "responds to the world's worst humanitarian crises," as the organization's website details.
According to The Associated Press, the humanitarian crisis in Venezuela has caused more than 6 million people to migrate from their home country, most of them finding refuge in Colombia, Peru, or Mexico. Part of the reason Baccarin feels so connected to this cause is that her home country of Brazil borders Venezuela. In an interview with the BUILD Series, she explained, "What makes me feel so passionate about it is that I identify."
The End Game was not the end for Morena Baccarin
In 2022, Morena Baccarin starred in NBC's American crime drama "The End Game" as Elenora Federova, an arms dealer and criminal mastermind who is relentlessly hunted down by Val Turner, an obsessive, strictly ethical FBI agent played by Ryan Micheel Bathe. While the rest of Val's team underestimates Elenora, Val understands the power Elenora wields. The actor told The Wrap that she was excited to work on the series because it was a show focused on women and written by women. "You've got these two women leads, you need to be able to write how women think, you know?" she explained. "And it is different than men." Unfortunately, the show was canceled after just one season.
Nevertheless, Baccarin's career is still going strong. "Deadpool" fans are wondering if Baccarin will be returning for the next installment, "Deadpool 3." In a March 2022 interview with The Wrap, Bacarrin said, "I know nothing, 'cause I'm usually the last to know. I also live under a rock." Despite not knowing much about the series of her possible return, she said she'd love to be in the film. She joked about messaging Ryan Reynolds, excitedly wanting to know more information about the upcoming movie, but he is keeping his mouth shut. We might have to wait for the movie to drop to find out what role Baccarin plays in it.