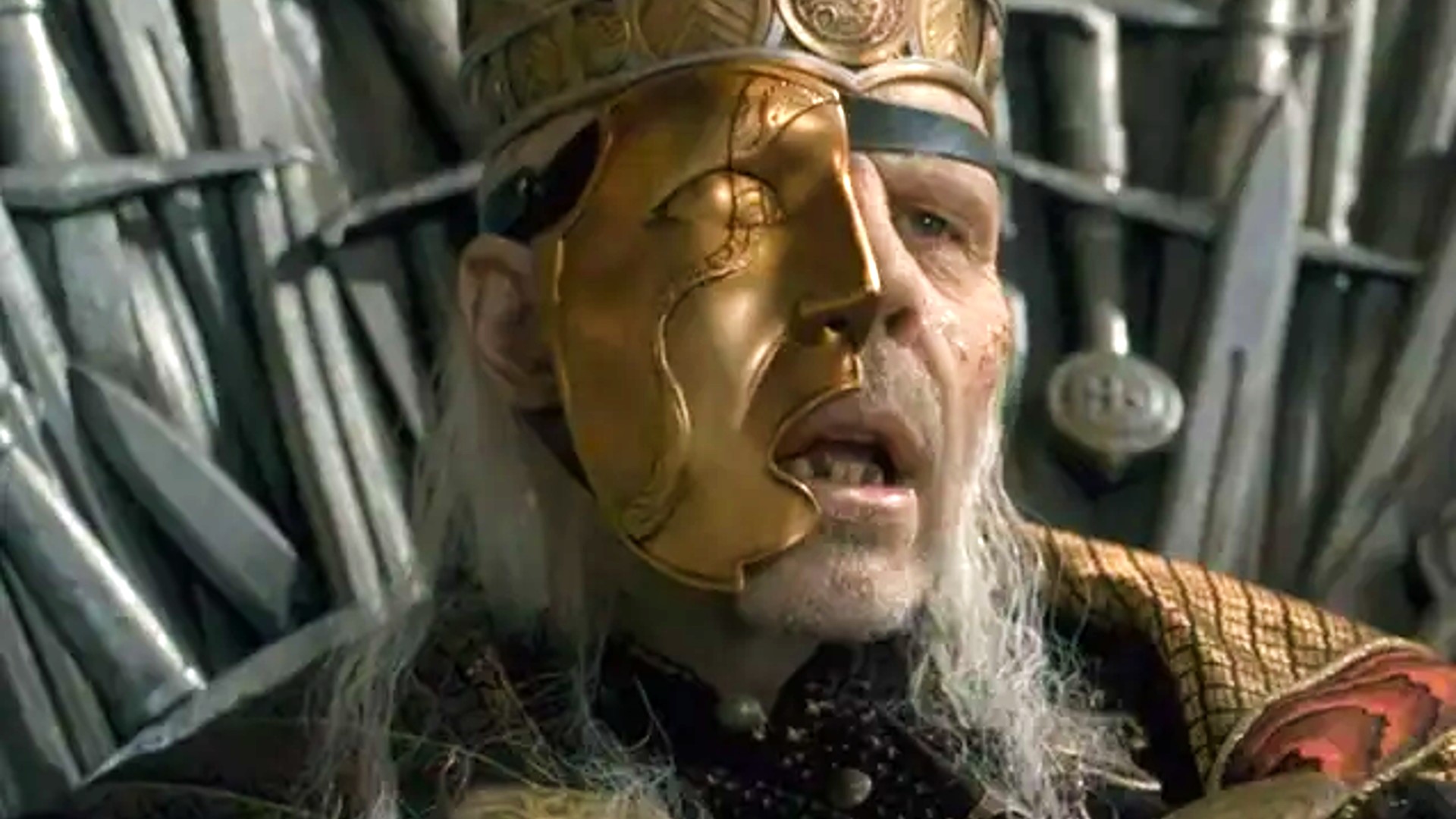 Another bloody mess has been left in the wake of a new House of the Dragon episode. Episode 8 showed Daemon nearly beheading Vaemond Velaryon, while also showing how one small miscommunication between dying Viserys and Alicent led to a massive future battle.
With all the high stakes and massive plotlines, a few details went easily missed.
Game of Thrones was always known for its Easter Eggs, foreshadowing, and symbolism and House of the Dragon has been no different.
Viserys' golden mask was more than a creepy new style; it was used to cover his body's rotting away from his leprosy. Viserys' actor, Paddy Considine, confirmed in an interview with Entertainment Weekly that the king was indeed suffering from leprosy.
In Episode 8, many characters were gathered for dinner, raising toasts to honor the King's wish to unite his family. The seating of the Hightowers and the Targaryens, and how they related to Viserys' golden mask, was perfectly intentional and had important symbolism.
To his left sat Rhaenyra and Daemon – his first-born and his brother – and Rhaenyra's children. In House of the Dragon fan circles, this group is Team Black. Team Black sat on the maskless side of Viserys' face.
To his right sat the Hightowers. Queen Alicent, his hand Otto, Alicent's children Aemond, Aegon, and Helaena all make Team Green. This group sits to the side of the King's face which is rotting but covered by the golden mask.
This symbolism shows the true history of the Hightowers: Noble on the outside with a perfectly clean and shiny image, while their core is evil, corrupt, and rotten.
The mask itself is a reference to an earlier scene coming from Game of Thrones. The Viserys we saw in the earlier show died when molten gold was poured on him by Khal Drago.
The symbolism of the mask placement was revealed on Twitter by @inkbugfic, while the relation to Game of Thrones was said in a reply by @scrapofsnow.
The rotten, gilded history of the Hightowers isn't the only detail of symbolism happening throughout the dinner scene. As with the entire episode, Rhaenyra sits to her father's left, while Alicent is on her husband's right. Based on the entirety of the franchise and the symbolism it contains, this is surely an important detail to be revealed.
To see how these new symbolic details unfold, catch the penultimate episode of Season 1 on October 16.