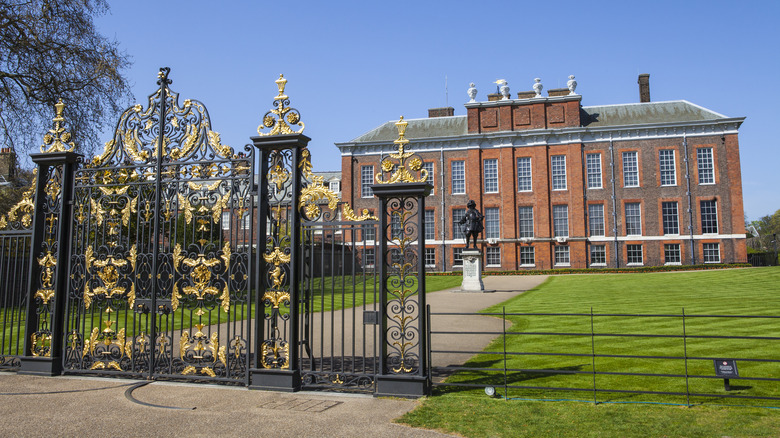 When you think of royalty, castles and palaces are the types of homes you picture. Since 2013, however, Prince William, Kate Middleton, and their three children — Prince George, Princess Charlotte, and Prince Louis — call Apartment 1A at Kensington Palace home. Before you raise an eyebrow in surprise that these British royals live in an apartment, let us explain: William and Kate's "apartment" is actually a four-story home with 20 rooms, surrounded by courtyards and lush gardens.
Royal expert Christopher Warwick, the author of Princess Margaret's biography, cleared up misconceptions and shared what the home is really like on a 2020 episode of True Royalty TV's "Royal Beat" (via Hello!). "All of these royal residences at Kensington Palace are called apartments," Warwick said, adding, "which of course makes people immediately think they are flats like the American term for an apartment meaning it is a flat. They are not." Instead, Warwick explained that Kensington Palace is built around several courtyards, so he suggested thinking of these royal residences as "red brick terrace houses" that are "all joined but separate."
Now that we've cleared that up, let's get to the nitty gritty. What does William and Kate's apartment actually look like? Follow along as we take you inside William and Kate's gorgeous apartment.