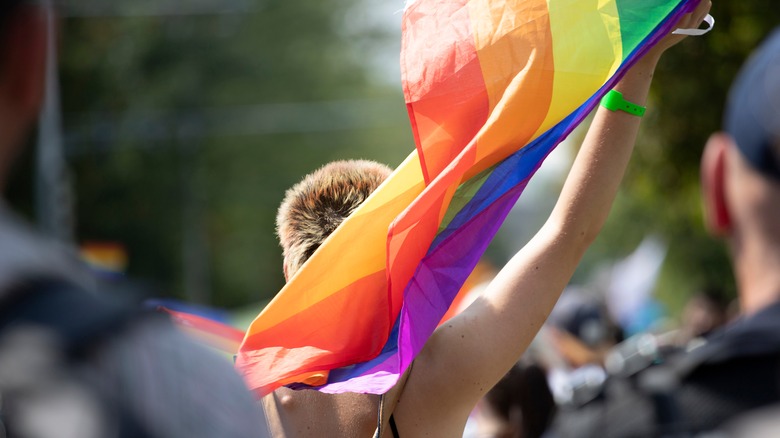 When it comes to home décor, inspiration is endless, and there's one place that you can always count on to fulfill your design dreams … Instagram! As Mobilize points out, Pride Month is celebrated in June, but supporting the LGBTQ+ community during the entire year is essential, and that effort shouldn't end once Pride Month is over. In fact, Entrepreneur explains that companies that only show social support during Pride Month have a name — "rainbow washing." Committing to year-round steps to support the community is crucial.
There's plenty that can be done to help the community flourish every month — which couldn't be more true in the interior design world. Mobilize gives tips on how people can be allies, from deciding to continually educate themselves on important issues to supporting LGBTQ+ business owners.
Whether you're looking for décor inspiration or want some tips to make your garden flourish, these designers and influencers can genuinely inspire you. Keep scrolling to see the savviest creators in the design space that could inspire a living room redesign or that DIY project you've been putting off.
Interior designers Nate Berkus and Jeremiah Brent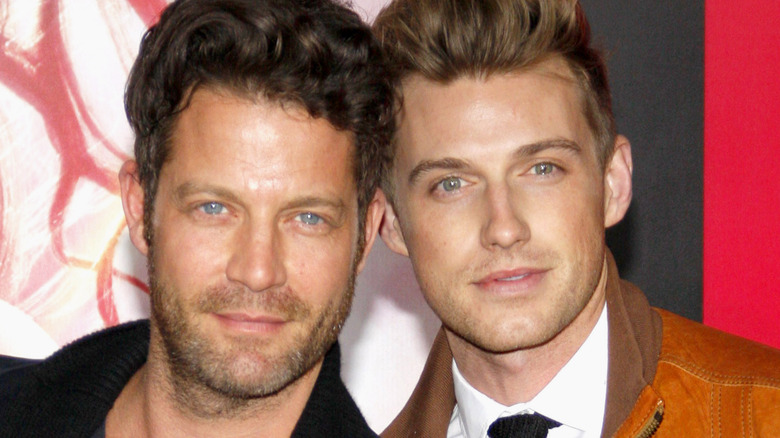 A savviest LGBTQ+ list wouldn't be complete without the addition of design duo husbands Nate Berkus and Jeremiah Brent. Nate has 1.5 million followers on Instagram and became a beloved household name thanks to regular appearances on The Oprah Winfrey show. His husband, Jeremiah, has over 870,000 followers on Instagram and is also a successful interior designer with offices in LA and New York, according to JeremiahBrent.com.
Nate and Jeremiah's Instagram accounts will give you a behind-the-scenes look at the celebrity couple, their design projects, and adorable family life since they are busy parents to daughter Poppy and son Oskar, according to People.
Following them will inform you about their exciting show, "The Nate & Jeremiah Home Project," on HGTV and Discovery+. In addition, you'll learn about their recently launched home furnishings collection with California-based company Living Spaces and other exciting projects in the works.
Arvin Olano for the best decor and furniture finds
Alvin Olano is a popular interior design influencer that shares everything from rating the top trends of 2022 (hello rustic nouveau!) to sourcing the best dining tables of the year (via YouTube) on both his YouTube channel and his Instagram account. Olano's dynamic Instagram has 174,000 followers and will have you scrolling for hours. You'll come across some major design inspiration, including when he shows how an unused closet can become a functional arched built-in with unique styling.
Visit his Instagram highlights to see some of his favorite affordable products, from the best drapes and linens to use in a bedroom to budget-friendly candles and coasters. You can also find helpful tips, such as how to style a coffee bar. The influencer could become one of your favorites for getting inspiration for your abode, finding furniture at every price point from luxury to vintage.
Gardening with Brian Brigantti of Redleaf Ranch
If you consider gardening a calming activity, head over to Redleaf Ranch's Instagram, helmed by Brian Brigantti, which is chock-full of inspiration for tending to your garden, whether you're a pro or just getting started. His garden sits pretty at Redleaf Ranch in the picturesque state of Tennessee, and one look at his feed will bring you so much knowledge.
Brigantti focuses on educating his followers by creating content such as a garden quiz that tests followers' skills in a fun way. He posed a series of questions, including "What are the three sisters?" After a brief pause, he provided the correct answer: corn, pole beans, and squash. It turns out users love the educational content. One follower quipped, "This is giving me major Blues Clues vibes, and I love it!" If you look under his highlights, you'll find many informative gardening tips. The popular garden guides show users how to plant, compost, and even keep pests at bay.
Shavonda Gardner is big on downsizing style
One scroll through Shavonda Gardner's Instagram, with 168,000 followers, and it's clear why there's an obsession with her eclectic style. Not only will you marvel at her home's design, but you'll learn several tips along the way. First, she proudly displays that "Curating a home is a marathon, not a sprint" and that her design focuses on how she and her wife are on a downsizing journey at #thecottagebungalow, which has been featured on the cover of House Beautiful.
One thing you'll notice when perusing her feed is that her kitchen is full of eye-popping colors with whimsical orange patterned wallpaper, open shelving, and a bright red range. To get details on how to get the most out of limited storage space in your own kitchen, you'll want to use her tips and take action. If you have an outdoor shed that you use for office space, you won't want to miss several shared posts about their backyard renovation for more inspiration that'll maximize the space you have.
Secondhand shoppers Josh and Matt
If you love a good secondhand décor find, following Josh and Matt of @joshandmattdesign (via Instagram) is a must. The duo, with nearly 200,000 followers on Instagram, show how easy it is to make thrift finds stylish focal points in a room. They prove that you don't need to break the bank to have an eye-catching home style.
A scroll through their colorful feed, and you'll see how they turn thrift finds into beautiful décor pieces, such as this uniquely shaped bowl turned beautiful centerpiece (via Instagram). On another thrift trip, they found an interesting assortment of striped vases, telling fans, "When we go thrifting, we let our feelings guide us, and oftentimes we surprise ourselves with what we were drawn to." This is one of the best parts about the hunt because you never know what you will find, so take inspiration from this couple and spend an afternoon looking for objects that will make your home shine.