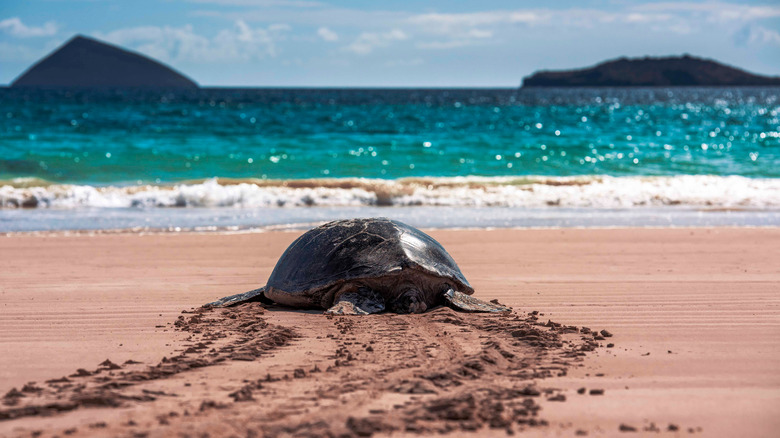 Beautiful islands made of lava rocks generally garner plenty of attention but add to that blue-footed booby birds and giant tortoises, and it's an adventurer's dream. According to Britannica, the Galápagos Islands, located 600 miles off the coast of Ecuador, consist of six small and 13 larger islands, plus near-countless islets and rocks spread over 23,000 square miles. The archipelago is known for its unique wildlife, which, as National Geographic points out, includes the only species of penguin north of the Equator.
It's the islands' many creatures and fascinating fauna that served as naturalist Charles Darwin's research field for his 1859 book "On the Origin of Species," reports Britannica. And we're just as fascinated today, with UNESCO reporting that as many as 170,000 tourists visit each year. But the remote location leads many would-be vacationers to wonder how to navigate traveling in such an island-dotted destination — all while maximizing their sightseeing time.
Looking for an immersive travel experience? Set sail for adventure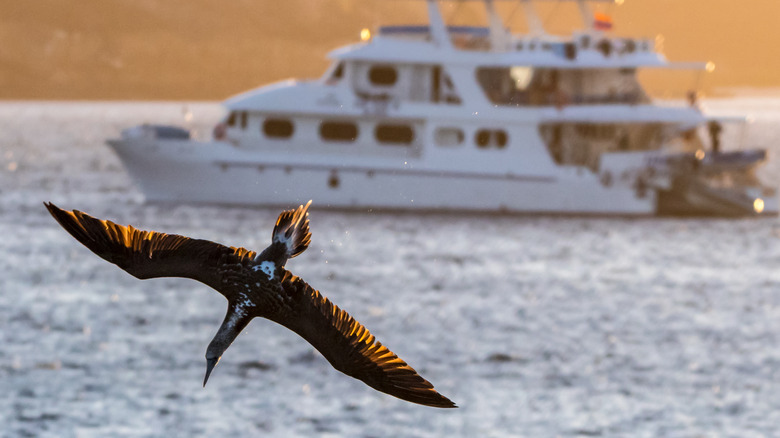 One of the best ways to explore the Galápagos Islands is by boat, suggests Travel and Leisure. This is primarily due to its time-saving benefits. Let's face it, if you're traveling that far, you should definitely make the most of it by experiencing all that the various islands have to offer. Traveling to different islands — or even from one end of an island to another — can consume a great deal of time.
Perhaps more importantly, traveling by land is usually limited to just a few of the larger islands and, as The Points Guy mentions, many remote places are only accessible by boat. And while, as Thrifty Nomads notes, it's a myth that you have to be part of a tour to travel the islands, there are only a handful islands non-cruise travelers can spend time on.
So if you want to explore the Galápagos Islands and enjoy the full benefits of immersive travel, consider booking an expedition-style cruise designed for experiential tourism. Companies like Responsible Travel cater to those looking to travel deeper, and some — such as Lindblad Expeditions — have earned Condé Nast Traveler Readers' Choice Awards. Whichever company you choose, a cruise is one of the best ways to experience all the hidden gems of the Galápagos Islands.