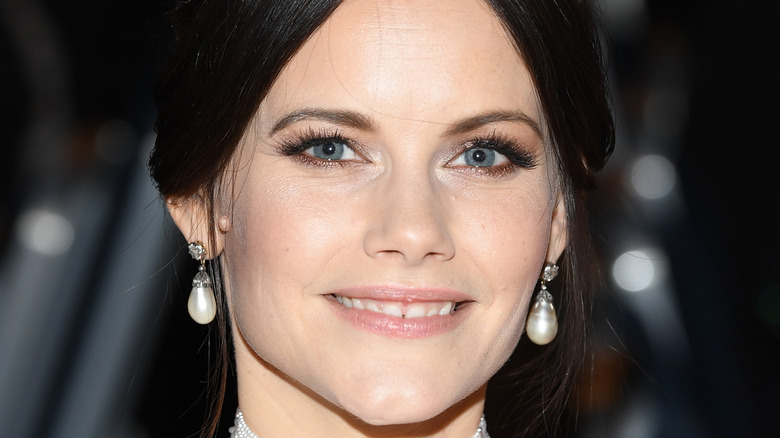 While the Swedish royal family isn't as well known as the British royal family, those who are in love with all things royal should have them on their radar. The Swedish royal family is quite the glamorous one, and it even has its own fairytale romance: that of Princess Sofia and Prince Carl Philip.
Sweden's Princess Sofia, Duchess of Värmland, is not your average royal. In a story fit for a Disney movie, Sofia was a commoner who was going about her own life when she met Prince Carl Philip, the second child of the king and queen of Sweden. Her ascension to royalty is hardly the most fascinating thing about Princess Sofia, though; the royal has lived quite an interesting life, before and after meeting the prince who swept her off her feet.
If you aren't a fan of the Swedish royal family yet, you likely will be after learning all about this beautiful and talented princess who is redefining what it means to be a modern-day European royal.
She held down a series of odd jobs before becoming a royal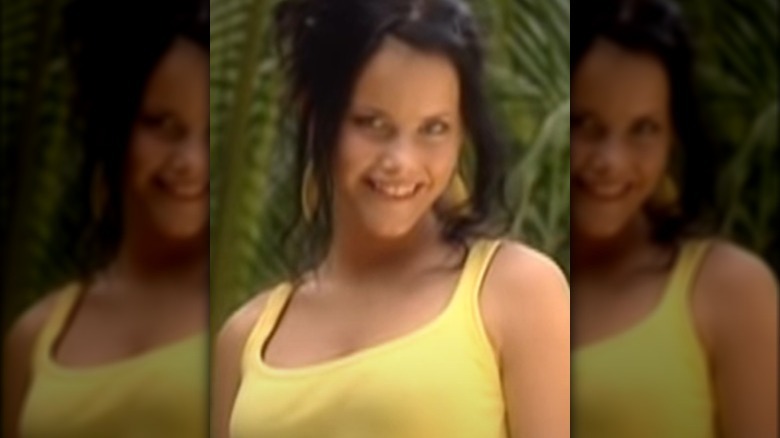 Princess Sofia of Sweden comes from a humble background. Born Sofia Kristina Hellqvist on December 6, 1984, per her bio on the Swedish royal court's website, the future royal grew up as the middle child with two sisters — just as Prince Carl Philip did.
The young Sofia was interested in the arts. She attended secondary school at the Vansbro Education Centre, where she focused on music. She later turned from creative pursuits, though, moving to the U.S. to study at the New York Institute of English and Business, which, according to its website, works "to equip [students] with entry-level office skills as well as a good academic foundation." Sofia also took courses at Stockholm University, paying for her education by working as a model, per the New York Post.
Sofia has also previously worked as a server and a bartender, per Page Six. She is also a reality TV star, known for appearing on "Paradise Hotel," a dating show set in a luxury hotel.
Sofia fell in love with Prince Carl Philip at first sight
Even naysayers may be hard-pressed to deny the fairytale romance between Princess Sofia and Prince Carl Philip. The couple even fell in love at first sight — could they be any cuter? Princess Sofia gushed about setting eyes on her beloved for the first time, recounting the story on Sweden's "TV 4" (via Hello! Magazine). According to Sofia, they were out to eat with mutual friends and sparks flew right away. "The first thing I noticed about Carl Philip was that he seemed very humble," she said. "When I got to know him, I saw that he was incredibly natural, very intelligent, and very humble."
While cynics might think that Sofia's assertion that it was "love at first sight" could be chalked up to her being bowled over by meeting a handsome prince whose good looks have drawn comparisons to actor Henry Cavill, Carl Philip backed up her claim in the same interview. "Above all, she's beautiful and has beautiful eyes," he said of his partner. "But she's also a fantastic person. She's down to earth and has a wonderful personality. There are so many good things to say about her." The prince added, "I don't think I knew the magic of love before I met Sofia. But ever since I met her, I've seen how love can change a person."
She had to take princess lessons to prepare for royal life
Since Princess Sofia didn't come from a royal background, she had to learn how to adapt to life as a member of the Swedish royal family. While some people referred to this orientation as "princess school," Sofia told the Swedish outlet TT (via Hello! Magazine) that the training was a bit different from attending school. "Of course, there's been a process. I don't know what people refer to when they talk about 'princess school,' but if they mean acquiring knowledge and experiences about the future as a prince's wife, I've definitely been prepared," she said.
Hello! Magazine reported that Sofia gradually adjusted to public life as a future royal even before she and her prince became engaged. She began attending public events on Prince Carl Philip's arm, and also began to dress more conservatively. The outlet noted that her makeover included having a tattoo removed and removing a belly button piercing.
Not everyone approved of her relationship with Prince Carl Philip
While Princess Sofia and Prince Carl Philip's love story is adorable, not everyone was won over by their fairytale romance. In fact, the couple was faced with significant criticism from the public. "I was met with an enormous hate storm from people who had opinions about me as a person, about my relationship," Sofia told "TV 4" (via People). "I was surprised and it definitely affected me. I didn't understand that people had such [a] need to express how badly they felt about me. It was very tough."
Among the things people criticized were her past as a model and some of her more risqué shoots, like one in which she posed topless for a magazine. It's heartbreaking to think of the nastiness Sofia was forced to endure just to be with the man she loved, but she didn't let it get to her. Instead, she chose to focus on the bright side: finding her true love and building a happy life together in spite of the adversity they faced. "I don't regret anything," she told the press of her past career (via the BBC). "All these experiences have made me the person I am. I wouldn't have made those choices today."
Princess Sofia's in-laws welcomed her with open arms
While the Swedish public might not have immediately embraced Princess Sofia when she began dating their beloved Prince Carl Philip, his family welcomed her with open arms — literally. In the documentary "The Year with the Royal Family" (via Hello! Magazine), Sofia talked about meeting the Swedish royal family for the first time. "It has been speculated that I wasn't embraced by the family, but it was the opposite," she said, calling their first meeting at Solliden Palace a "fantastic experience." Prince Carl Philip added that his mom "gave Sofia a big hug." Said Sofia, "I felt welcome from day one and nothing else."
The Swedish royal family is no stranger to welcoming commoners into their inner circle. Queen Silvia of Sweden was born in Germany to a German father and a Brazilian mother, and Crown Princess Victoria married Daniel Westling, a personal trainer. The third child of Sweden's royal family, Princess Madeleine, is also married to a commoner, American financier Chris O'Neill, per the BBC. While Daniel and Sofia took royal titles, O'Neill declined. "Mr. Christopher O'Neill has respectfully asked to remain a private citizen and not be granted royal status," said a spokesperson in a statement (via Hello! Magazine). He and the princess are living a normal life in the U.S., far from the responsibilities of the Swedish royal family.
Royals from all over Europe showed up for Sofia and Philip's wedding
The wedding of Princess Sofia and Prince Carl Philip was the lavish affair you'd expect from royalty. They tied the knot in 2015, six years after that fateful first meeting. Royal Central noted that the details of the proposal were kept under wraps, as the couple wanted to keep the special memory from the prying eyes of the press. The royal wedding, however, was a different matter. According to The Local, it was an international event with representatives from several European nations attending. Per Tatler, royal guests included Queen Margrethe and Crown Princess Mary of Denmark, King Harald and Queen Sonja of Norway, Queen Mathilde of Belgium, King Willem-Alexander and Queen Maxima of the Netherlands, and Prince Edward and the Countess of Wessex.
Swedish DJ Avicii, known for such hits as "Wake Me Up" and "Hey Brother," performed at the reception. It was a song performed by Swedish singer Molly Sandén, though, that really caught the attention of guests — Sofia wrote the lyrics herself, just for her husband on their special day.
Other highlights of the wedding, per People, included a cake decorated with Pop Rocks and a nervous Carl Philip having trouble sliding the wedding ring onto his bride's finger.
Princess Sofia is committed to fighting bullying
While the backlash Princess Sofia faced early in her relationship with Prince Carl Philip was difficult, she's using her experiences to help others. In 2017, the couple was present at the inaugural World Anti-Bullying Forum, which, per its website, "is a meeting place for researchers and practitioners in the work against bullying."
At the conference, Sofia said (via Hola!), "Bullying affects very many and we want to be a part of highlighting this problem, because it's not only those who are affected, but also all of us who can make a difference."
The couple's organization, the Prince Carl Philip and Princess Sofia Foundation, also helps fight against bullying. It's evident that this is an issue that is near and dear to Sofia's heart — understandably so, given her experiences. As she explained on "TV 4" (via People), "I was [an] adult when this happened to me, so I can only imagine in a school environment and in other instances how big this can be in a child's world. They don't have the same perspective on life and don't have the understanding that it's not really about you and that you should just see past it."
Pricess Sofia loves being a mom
There's more to Princess Sofia's happily ever after than joining the Swedish royal family. A large part of her fairytale life is being a mom. While some might expect princesses to rely on nannies and staff to raise their kids, Princess Sofia is a hands-on mom and loves it. She and Prince Carl Philip welcomed their first child, Prince Alexander, in 2016, and Sofia took to motherhood immediately. "Being a mother is amazing," she told the Swedish outlet Svenskdam (via People). "It changes your whole life."
Two more children followed. Sofia and Carl Philip welcomed another son, Prince Gabriel, a year after having Prince Alexander. In 2021, they had another son, Prince Julian. "We are so happy and grateful to be able to welcome our third son to our family," said Prince Carl Philip in a statement (via Hola!). "Princess Sofia and I, and his two big brothers, have all been longing for this day."
Sweden eventually fell in love with Princess Sofia
Princess Sofia and Prince Carl Philip have certainly faced some unique challenges in their relationship, but things have worked out beautifully for them. At one point, though, they almost called things off because of the public's reaction to them. "She has told the press that she and the prince tried to fall out of love with each other since they knew that it would be a struggle for them when her background was revealed," Swedish royal reporter Margareta Gotthardsson told People.
Thankfully, they decided to fight for their love, and the people of Sweden grew to love Sofia. Tatler noted that by the time their 2015 wedding rolled around, the country's opinion of Sofia had shifted, and many members of the public showed up to watch their carriage procession.
"Now everyone has changed their minds about her," Gotthardsson told People. "She is very lovely, charming, and smart. The Swedish people have taken her to their heart."
She says she has lived life at 100%
Life has been quite an adventure for Princess Sofia, and she has no regrets. From being harassed and bullied when she first started dating Prince Carl Philip, to guaranteeing that she will be in the limelight for the rest of her life as a member of the Swedish royal family, she's happy about how her life has gone. "I can say I have lived life 100%," she said in the documentary "The Year with the Royal Family," which was filmed shortly before her wedding (via Hello! Magazine).
While royal life can be difficult, Princess Sofia is happy with the choices she's made. After Meghan Markle, another celebrity-turned-royal, stepped down as a working member of the British royal family and moved back to the U.S. with her husband, Prince Harry, in 2020, Sofia was asked if she had ever thought of doing the same. "No. Not really," she told Sweden's TV4 (via Royal Central). "I think I have found such a fantastic balance, and I really see it as positive that I have made it through these stormy years. It is such a huge advantage, in that we have the opportunity to stand a little in both worlds."
Princess Sofia gives back in a big way
Like many royals across the globe, Princess Sofia is dedicated to charity work and philanthropic pursuits. Her charitable projects include Project Playground, which she founded in 2010. Per its website, the organization "work[s] holistically with educational, developmental, and supportive programs to individually strengthen each child and youth."
As a working member of the Swedish royal family, Princess Sofia has a lot on her plate. While she doesn't need to hold down a regular job to make a living, her royal responsibilities keep her very busy. That's why it was a bit surprising that, when the COVID-19 pandemic broke out, she decided to join the front lines. Sofia trained to become a medical assistant and began her volunteer assignment at Sophiahemmet hospital, where she wasn't afraid to work hard. "I am now placed in one of the hospital's care departments, where together with other newly trained colleagues, I support and relieve the healthcare staff with different tasks," she wrote on Instagram in April 2020 (via Vogue). "To have the opportunity to help at this difficult time is extremely rewarding."
According to People, the hospital was facing a shortage, which prompted Sofia to take the online course to become certified. Meanwhile, a spokesperson for the hospital revealed that most of Sofia's job would consist of manual labor — hardly the kind of work you'd imagine a princess doing. "They can disinfect equipment, do shifts in the kitchen and cleaning," said the spokesperson of the tasks given to Sofia and other volunteers (via the Independent).
She considers her husband to be her best friend
In a pre-wedding interview with Sweden's TV4, Princess Sofia and Prince Carl Philip gushed about each other so effusively that it's hard not to melt over how sweet they are. "Carl Philip is my best friend," said Sofia about her soon-to-be hubby (via Hello! Magazine). "[He is] the person I talk to the most. He's so smart and I feel so secure with him."
Carl Philip also had adorable words about his bride-to-be. "I feel extremely confident, stable, and balanced when Sofia is by my side," he said. "And I've felt that way from the beginning."
Clearly, this is a match made in heaven. And if photos are anything to go by, the two are more in love than ever, more than a decade after they first fell in love. The couple's official Instagram profile shows them attending events, spending time with their adorable kids, and stealing sweet glances with each other. "Life has given me not only one but four beautiful princes," Sofia wrote in the caption of one precious post of her kids and husband.
Princess Sofia could have been queen
While Sofia Kristina, Princess of Sweden, Duchess of Värmland is quite the impressive title, Sofia might have been queen someday if not for a change in the line of succession. Per Royal Central, Prince Carl Philip was the Crown Prince of Sweden at the time of his birth in 1979, displacing his older sister, Princess Victoria, as the laws of succession at the time prioritized male heirs. Less than a year later, though, at the beginning of 1980, a new law of succession went into effect, making the oldest child the heir to the throne — regardless of gender.
Victoria became Crown Princess Victoria, and Prince Carl Philip became second in line to the throne. He is currently fourth in line to the Swedish throne after Victoria and her two children, making it unlikely that he and Princess Sofia will ever be the king and queen of Sweden.