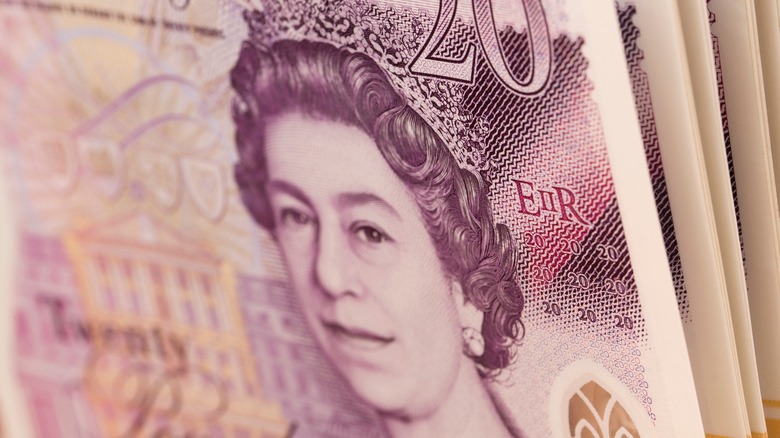 When your vacation is coming to a close, you're probably thinking of other more important things than the amount of foreign currency you still possess. While it might not occupy the top of your "coming home" list, how to deal with any leftover local currency is something you should plan on tackling.
If you come back to the country with some foreign currency, it usually isn't a big deal and won't give you any headaches … unless it exceeds the equivalent of $10,000. When that happens you'll have to go through the hassle of filing FinCEN Form 105 with the U.S. Customs and Border Protection when you re-enter the country.
If you don't plan on keeping foreign money as a souvenir or bringing back currency you can't use in America, then you should think about what to do with any local cash you still own before you hop on that plane home.
The best thing to do with unwanted local currency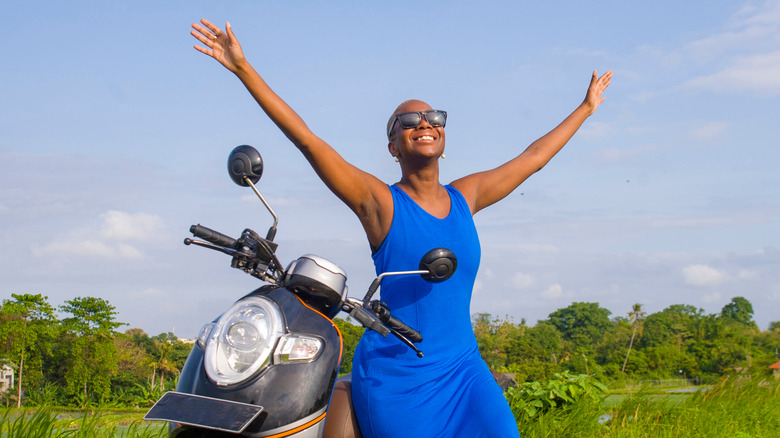 The best thing you can do with leftover foreign money is to simply spend all that moolah before the end of your vacation. You can use local currency to pay for so many things, but it's important to plan ahead.
In destinations that use cash for most transactions, such as some Asian and African countries, you'll have plenty of opportunities to splurge on attractions, public transport, and food. For instance, you can use Rupiah to buy street food or pay your restaurant bill in Indonesia. In Vietnam, you can use the Dong to go on a motorbike trip and pay for gas. Even in modern Japan, temples, museums, and other attractions accept cash as the only mode of payment.
However, in a more cashless destination, such as Europe, where you don't need to carry around so much money, you might need to do some research and calculations so that you can spend your local currency on things that still accept it as payment. Travel expert Rick Steves recommends spending cash on knick-knacks or snacks. Or, spend your money on local markets or to tip staff in restaurants or tours.
Alternatives to spending leftover foreign money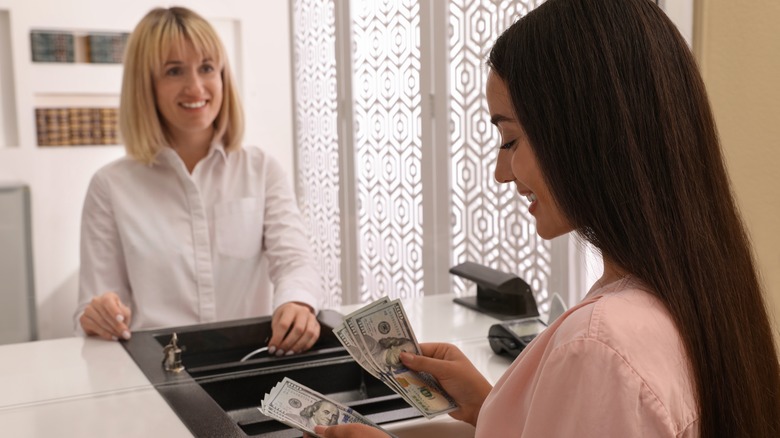 If you can't spend it all — or you don't want to — there are other things you can do with your remaining local currency before your vacation ends. Here are some tips.
Exchange them for U.S. dollars at a bank or credit union you have a checking or savings account with. Check XE for up-to-date information on currency exchange rates, but be warned. "Don't expect to get the exchange rate you saw when you Googled it, as banks add a profit margin to these transactions, which will reduce the actual amount of foreign currency you will receive per U.S. dollar," Vaneesha Boney Dutra, associate professor of finance at the Daniels College of Business at the University of Denver, told U.S. News & World Report.
You could also find a local charity you can donate the money to. They'll be more than happy to receive your kind gift. Local Charities Worldwide has a nifty map you can use to locate charities in or near your destination that need your support, while Charity Navigator lists charities by country. Speaking of gift giving, if you've managed to make friends with the locals, you can give your remaining cash to them as a gift too. Or, if you know you'll be back again soon, you could just keep the money. Just remember not to go beyond the $10,000 (or equivalent) to avoid any filing work with the Customs and Border Protection when you get back home.