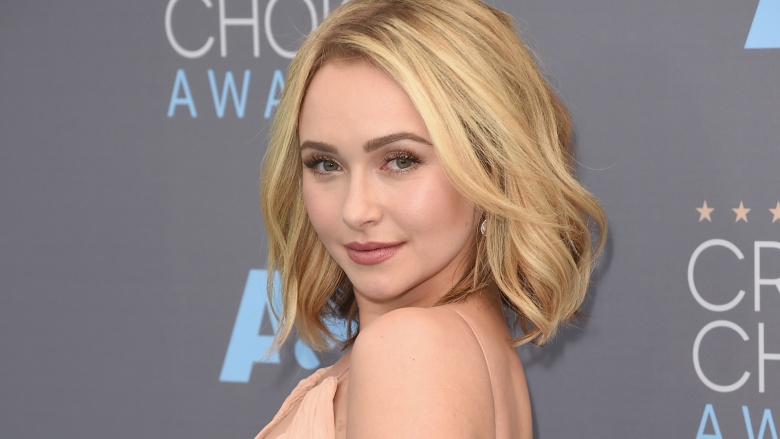 With a gorgeous face, a natural gift for music, and a hit primetime TV series under her belt, Hayden Panettiere was supposed to be Hollywood's next big thing circa 2006. But ten years after she became a breakout star as the indestructible cheerleader Claire Bennet on the hit NBC fantasy drama Heroes, the actress isn't anywhere near as famous — or as busy — as expected.
While she's managed to scoop up gigs in the entertainment biz here and there, Panettiere's overall acting resume isn't as impressive as fans once assumed it would be. Unfortunately, several things have happened through the years that have kept poor Hayden Panettiere's career from truly taking off.
So, just what happened to the once-hopeful starlet? Keep reading to learn all about why Hollywood keeps turning away actress Hayden Panettiere.
Heroes wasn't exactly heroic for Hayden Panettiere's career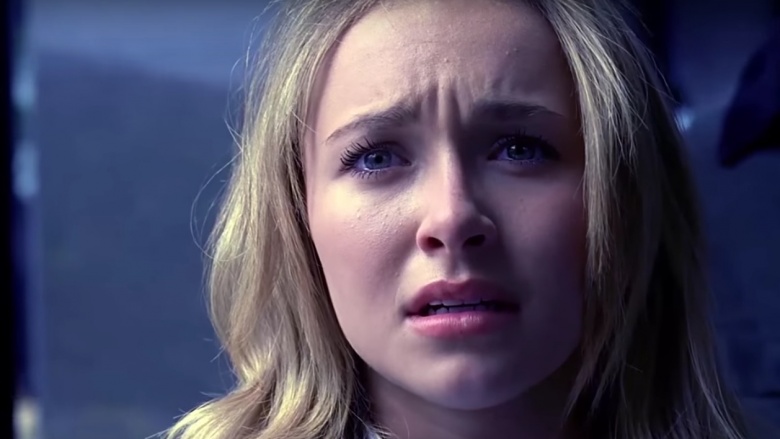 Unlike a lot of stars who've been working in Hollywood since they were just a few years old, Panettiere never experienced growing pains when it came to shedding the mantle of childhood. After making her mark as a cute-as-a-button kiddo in films such as Remember the Titans (2000), her big break came when she scored the role of an unbreakable teenage dream girl on NBC's hit series, Heroes. When the supernatural drama debuted in 2006, the 17-year-old actress was front and center as its most recognizable star, and her character, Claire Bennett, was an instant fan favorite. Save the cheerleader, save the world!
Unfortunately, what should have been a career-making breakout series went super-sour, super-fast. After being initially heralded as an addictively watchable new series on a par with Lost (2004-10), Heroes took a ratings nosedive after its second season, and the producers' efforts to resuscitate it (by cramming up the already-convoluted drama with even more characters and storylines) only made things worse. The series creator, Tim Kring, even derided his own show in a surprising admission of failure.
The result wasn't good for the careers of anyone involved, but Panettiere arguably had it worst. By the time the show was cancelled in 2010, she'd spent four years of her life as the de facto face of a flailing series. While she was blameless in the show's demise, being inextricably associated with it definitely didn't help when it came time seek more work.
Hayden Panettiere apparently wasn't 'all that'
Like so many starlets before her, Panettiere had a window of opportunity in her late teens to break into feature films, beginning with the title role in the high school raunch comedy I Love You Beth Cooper (2009). While the project seemed like a perfect fit — one that would give its star a foothold in Hollywood the way that, say, Superbad (2007) did for Emma Stone — it didn't translate onscreen. The critical reception was brutal. The movie holds a dismal 14 percent rating on Rotten Tomatoes and failed to recover its modest $18 million budget at the box office.
What's worse, Panettiere couldn't even make the best of the role by putting in a good show in a not-so-great movie. One of the biggest complaints about the film was that director Chris Columbus gave his actors nothing to work with, resulting in lifeless performances across the board. In short, the movie did absolutely nothing for Panettiere's career. The best thing that can be said about the film is that few remember it.
Hayden Panettiere played interesting roles for a disinterested audience
Indie projects can be a great way for up-and-coming stars to show off their range as actors, but only if people actually see the movies in questions. Panettiere has a knack for picking projects that struggle to find a distributor and end up languishing in the can for years, where they lose momentum and ultimately end up released direct to DVD with minimal fanfare.
These post-production/pre-release snafus don't just happen to Panettiere. They happen to her a lot, including with big-name projects such as Scream 4 (2011) that shouldn't have such a fraught journey into theaters. Even 2016's Custody — for which she earned praise for her role as a young lawyer — could only find a home at Lifetime after its premiere at the 2016 Tribeca Film Festival, making it one more thoughtful performance by the actress that nobody may ever see.
T-Y-P-E-C-A-S-T What's that spell?
With her round face, blonde hair, and petite, athletic physique, Panettiere still looks every inch the cheerleader she played for four years on Heroes, and unfortunately, a lot of people can't imagine her playing anyone else. Long after she'd wrapped up her time on the hit show, the actress confirmed that she was still struggling to be accepted as a serious contender for any other kind of role. In 2011, Panettiere opened up to Movieline about the issues that followed her after her Heroes gig. She said, "Playing such a specific role — young, female, all-American cheerleader — you definitely tend to get typecast."
Panettiere previously opened up about this problem during a 2007 press conference. She stated, "I think I've always been categorized, and sometimes typecast, because I'm blonde, and people look at me as either the popular cheerleader type or just the blonde, and you don't play villains when you're blonde, unless you're Sharon Stone" (via the New York Post).
Hayden Panettiere's music career ended on a sour note
Panettiere came of age at a time when the actress-slash-pop-star career path was having its big moment in Hollywood, with artists such as Miley Cyrus, Hilary Duff, and Mandy Moore all making a splash in both music and movies simultaneously. At the time, splitting her focus seemed like a winning proposition and natural fit for Panettiere, a gifted singer who'd already been featured on the soundtracks of several films in which she also starred.
In 2008, she planned to release an album and even penned several songs, only to have the entire endeavor stall and die amid creative differences with her label. Not only did it cost her in terms of professional momentum — the aborted album was a total waste of her time and energy at a moment when she needed to be moving forward with her career — but according to Panettiere, the experience was also profoundly demoralizing.
In a 2013 interview with Vulture, the actress was still visibly cringing at the memory of her attempt at pop stardom, saying that by the time she hit the recording studio, "I was a puppet, basically. It wasn't me."
Do children usually pay for their parents' divorce?
Although Panettiere is personally scandal-free — a rarity for someone who's been in Hollywood as long as she has — she has also struggled for years with the legacy left by her parents, whose eyebrow-raising behavior and contentious divorce rivaled the Lohan family's turmoil in terms of the shadow it cast on their talented daughter's career. In a town as gossipy as Los Angeles, that kind of baggage can drag down even the most determined star. E
ven if Panettiere's parental drama didn't cost her in terms of opportunity, it definitely cost her financially. When her parents' divorce settlement was finalized after eight years of turmoil, it included the shocking revelation that Panettiere had shelled out for her dad's legal fees, which he had to repay to the tune of $100,000.
Lifetime was the wrong place to gamble for Hayden Panettiere
Plenty of big-name actresses have lent their star power to Lifetime original movies about controversial public figures, but when Panettiere joined a Lifetime production, her timing and choice of project could not have been worse.
Amanda Knox: Murder on Trial in Italy (2011) is a true-crime film about the infamous murder trial of an American student. The film was plagued by problems from the start, with all the real-life people involved (including the family of murder victim Meredith Kercher and Knox herself) petitioning Lifetime to pull the film. Panettiere was criticized for taking on the role; the production reportedly "didn't feel welcome" in Perugia (where the murder took place); and by the time the movie premiered, the project was so overshadowed by conflict that nobody even noticed the performance of its lead actress, even though she did a highly respectable job with the demanding role.
Nashville almost passed on Hayden Panettiere
It's hard to believe, but the career-making role of Juliette Barnes on Nashville (2012-) almost missed Panettiere. According to Vulture, she wasn't the show's "first choice" to play the "villainous young country star with a trailer-trash past; producers worried she might not be vulnerable enough."
Obviously, she got the gig, but the second-guessing is basically a microcosm for how generally overlooked her talents have been by casting directors across the board. Whether it's because so much of her more diverse work has flown so far under the radar or because people can't look past her perky blonde facade, Panettiere is an actress whose range has gone sadly unrecognized for much too long.
Did Hayden Panettiere hang around on Nashville too long?
Despite suffering some major setbacks and no small amount of freakishly bad luck, Panettiere has finally re-emerged as a talent worth noticing thanks to her work on Nashville — where both her skills as an actress and her musical abilities are getting the attention they deserve. She was nominated for a Golden Globe for her role in 2013 and 2014, and critics have been amazed by her ability to hold her own on the show, especially when sharing the spotlight with a powerhouse such as Connie Britton.
But with Britton's exit from the show at the end of Season 5, combined with the move to a decidedly lower-profile home on cable after it was resurrected by CMT after ABC axed it, is it possible that Panettiere failed to bail on a sinking ship?
As of this writing, she has nothing lined up post-Nashville on her IMDb page, so it seems like all of Panettiere's eggs are in that basket. Britton, on the other hand, has already moved on to other TV series and film projects. Hopefully, Panettiere will be able to capture that same momentum when it's time for her to pivot.
She's a country girl now
To say that Panettiere jumped into her role on Nashville with both feet would be a bit of an understatement, considering she even moved permanently from Los Angeles to Music City to accommodate the local production. And she hasn't given Hollywood so much as a glance in the rearview since.
"There's a real feeling of community and Southern hospitality," Panettiere told The Telegraph of her new hometown, adding, "It feels much more genuine than LA and I have never had an easier time making friends."
She doubled down on her Dixieland endearment in an interview with Southern Living. "Even if something happens to the show, I know this is a place I want to call home."
Granted, in demand celebs have the luxury and means of living around the globe anywhere they fancy (e.g. Brad and Angelina's "summer residence" on a $60 million french vineyard), but until Panettiere starts cranking out blockbuster hits like Brangelina used to, she may want to be a tad more available for meetings in Tinseltown.