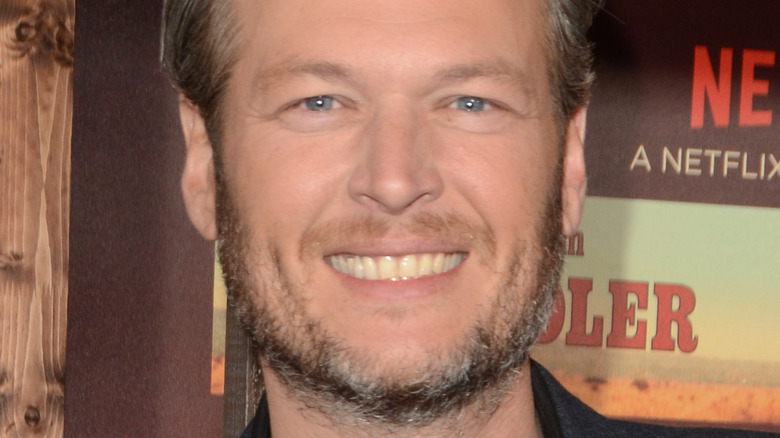 Reality competition shows are incredibly popular in the United States, and for over 20 seasons, one of the most popular has been "The Voice." The show premiered in 2011 with Christina Aguilera, CeeLo Green, Adam Levine, and Blake Shelton acting as coaches and Carson Daly as the host. Since its inception, the series has seen nearly 20 of music's biggest stars turn their chairs and battle each other to recruit talented singers from all across America to their team.
Each season, "The Voice" features four coaches total, and they play a much different role on the show than celebrity judges do on similar series like "The X Factor" or "American Idol." Rather than simply judge the contestants, the coaches on "The Voice" work with their team members as mentors, guiding them through song selection and helping them improve aspects of their performance. Because of this approach, many of the coaches, like Levine, have noted how satisfying coaching is on "The Voice."
Although gratifying, the coaches have all left at some point. Though some, like Nick Jonas, Jennifer Hudson, and Blake Shelton, have departed without giving a reason, many of the coaches have shared publicly just what they'll be doing next. Let's get into exactly why they left "The Voice."
Christina Aguilera said it wasn't the right fit for her
Pop icon Christina Aguilera is one of the original coaches on "The Voice." The "Genie in a Bottle" singer turned her chair for singers for six seasons total before exiting permanently. And while some coaches have never given a reason for their departures, Aguilera has been very forthcoming on the impetus behind her decision on multiple occasions.
In 2018, Aguilera spoke with Billboard about whether she'd ever return to the set of the competition series, and she shared she has no plans to do so. "It became something that I didn't feel was what I had signed up for in season one. You realize it's not about music. It's about making good TV moments and massaging a story," she told the outlet.
A year later, Aguilera spoke with People about her exit, noting that she had time to reflect while recording a new album, leading her to understand more deeply why she left. "I originally took the seat on 'The Voice' because it kept me in a little bit of a more grounded position for my children. But after a certain amount of time, of course the artist in me was like, 'I have to evolve!'" After she left "The Voice," Aguilera released her album "Liberation," and in 2022 she released her self-titled Spanish-language album, "Aguilera," so it's clear she's taken that evolutionary drive seriously.
Ariana Grande is filming Wicked
Ariana Grande joined "The Voice" for Season 21 and she quickly gained a reputation for being highly competitive. She even sparked debate online for some of her coaching choices, like waiting until the last moment possible to turn her chair for a contestant who sang one of her songs.
Though Grande hasn't said she's stepping away from the show permanently, the singer did take a break from filming due to another exciting career opportunity. Grande was cast as Glinda — the role made famous by Kristin Chenoweth — in "Wicked," the upcoming film adaptation of the iconic Broadway musical. She's starring alongside Cynthia Erivo, who is playing Elphaba, the role made famous by Idina Menzel. Per Newsweek, Grande was unable to return to "The Voice" for Season 22 due to the movie's filming schedule.
It should come as no surprise that Grande chose filming "Wicked" over filming "The Voice." In a 2019 interview with the "Zach Sang Show," the "POV" singer noted that Elphaba is one of her dream roles. "I would do anything. I would stand outside the producer's studio with coffees every morning … begging them to sing 'Defying Gravity' for them," she said. Although she isn't playing Elphaba, Grande's involvement in the production is certainly a dream come true for her.
Adam Levine left to focus on fatherhood
Of the four original coaches on "The Voice," two lasted at least 16 seasons each: Blake Shelton and Adam Levine. The Maroon 5 frontman was known on the show for both his competition and friendship with Shelton, as well as coaching contestants Javier Colon, Tessanne Chin, and Jordan Smith to victory in their respective seasons.
Levine left the show ahead of Season 17, and at the time he didn't give much insight as to why. However, years later he shared with Ellen DeGeneres on "Ellen" that he wanted to spend more time with his family. He noted how fortunate he is "just to be able to kind of stop in this moment to spend time with my new young family and just have the greatest time ever." He added, "Now I'm just like a stay-at-home dad. I just stay home and do very little."
Levine didn't take too long of a break from work, though. After leaving "The Voice," he and his bandmates released another Maroon 5 album, "Jordi," and in 2022 announced a 16-date 2023 Las Vegas residency, per Billboard. This news came after the band cancelled dozens of shows for 2022, per HITC, and did not explain the cancellations to fans.
Gwen Stefani wanted to focus on her own music
We have no doubt Gwen Stefani doesn't regret being a coach on "The Voice." The Orange County native joined the cast in Season 7, and she instantly became a fan favorite. She also formed close bonds with her fellow coaches, most notably Blake Shelton, who she married in 2021 after years of dating. But unlike her husband, Stefani's time as a coach hasn't been static. She never worked as a full-time coach for more than one season at a time, and after Season 17, per Refinery 29, she left "The Voice" to focus on her Las Vegas residency.
Prior to focusing solely on her residency, Stefani was juggling both that and coaching on "The Voice." As she told ET, "I didn't expect to be doing [the Vegas show] and 'The Voice' at the same time. I just feel like I'm alive in a way I've never been before, because I have to be! Because doing both is a lot." Stefani wasn't gone for too long, though. After wrapping up her residency, the singer returned to "The Voice" set for Seasons 19 and 22.
In addition to those jobs, Stefani released a Christmas album in 2017 called "You Make It Feel Like Christmas." The coach was set to release another new album, but as she told Forbes, she "put it on the back burner," adding, "I don't really have much to say … I'm just going to wait and pray about it."
Kelly Clarkson took a summer break
Kelly Clarkson is no stranger to competition singing shows. The star's career began when she won Season 1 of "American Idol," and it came full circle when she joined the cast of "The Voice" to mentor others hoping to model their careers after her. While on the show, four separate members of her team won their respective seasons of "The Voice."
After Season 21, Clarkson announced she'd be stepping back from her position. The singer took to "Today" to share her reason for the decision, telling Hoda Kotb and Carson Daly she took the summer off to spend time with her children. "I hadn't had a minute, and it's obviously been a rough couple of years, so it was really important to me to shut down for a minute," she shared.
Fans who miss Clarkson on "The Voice" can still find her on television. The singer hosts "The Kelly Clarkson Show," a daytime talk show that's earned high ratings and multiple Emmy awards. And those who only want to hear Clarkson sing will enjoy the show, too, as one of her most popular segments is "Kellyoke," where the star covers hit songs, just as she did on "American Idol."
CeeLo Green said it became a job
Of the original coaches, the first to leave was CeeLo Green, a singer who is best known for his work with the band Gnarls Barkley. While on "The Voice," Green became equally as famous for featuring a cat, Purrfect.
Green spent a total of four seasons in the revolving chair, and he shared with Us Weekly why he eventually chose to leave. "It easily and quickly became a job. Very obligating. … Taxing and tiring," he said. "Amicably, we parted ways. I've got some great memories there. It really has everything to do with me having the leverage to go elsewhere and be a success as well," he added.
Fans of Green who wished to see him return to the show had a glimmer of hope in 2015 when he, per Billboard, expressed his desire to coach again. "So I just kind of put that out there, wishful thinking, kind of willing it. Because I would love to do it again," he said. That, of course, didn't happen, and since his departure from the show, Green has released two albums: 2015's "Heart Blanche" and 2020's "CeeLo Green Is Thomas Callaway."
Usher left to film a movie
It's not uncommon for coaches on "The Voice" to either alternate seasons or only stay on for a couple, and both were true in Usher's case. The R&B legend first joined for Season 4, but he left ahead of Season 5. An Us Weekly source dished on the news, saying, "Usher is doing a movie, so he couldn't do season 5 if they wanted him to." A year after this announcement, Usher's movie, "Muppets Most Wanted," premiered, though it hasn't been confirmed that this was the exact film he was working on while "The Voice" was shooting.
"The Voice" producers clearly wanted Usher back, because he returned to his spinning chair for Season 6. After that, however, Usher gave up his full-time coaching status permanently, only returning as an advisor in Seasons 8, 17, and 19.
Usher enjoyed his time as a coach, and he saw value in what "The Voice" can do for musicians. As he said in an interview with "Extra," "You make an investment in these artists with talent, and there's something that can happen positive." After leaving the competition series, Usher worked on music with a variety of other artists, including Ella Mai and City Girls, and he announced his months-long 2023 residency in Las Vegas at Park MGM.
Shakira wanted to spend more time with her family
Colombian singer Shakira has had a wildly successful decades-long career, and she tried a new venture when she joined "The Voice" as a coach for Season 4 and Season 6. Per Us Weekly, the singer was welcome to return for Season 5, but she declined in order to take time off and care for her child. After Season 6, she exited permanently and hasn't returned in any capacity since, making her tenure as a coach one of the shortest in the show's history.
Shakira's made it clear that she won't ever return. A few years after her exit, the singer shared with ET why she left and why she won't be back. "It's so hard to be away from my family. Right now, [I'm] back into making music, and I'm gonna be going on tour pretty soon at the end of the year. I miss all that," she said. Shakira did enjoy her time on the show, though. She added, "It was a great experience, and of course I miss the guys, they were a lot of fun … to talk to, but I wouldn't go back."
A few years after sharing why she won't coach on "The Voice" again, Shakira was accused of tax fraud by the Spanish government, per Elle. "I'm confident that I have enough proof to support my case and that justice will prevail in my favor," she said of the accusations.
Pharrell Williams had too much other work to do
Pharrell Williams is one of the busiest musicians in the industry, and he has been his entire career. Though he rose to fame as a singer, Williams is one of the most prolific producers alive, having worked on music with some of the most popular musicians from the past 40 years, including Madonna, Ed Sheeran, Mary J. Blige, The Weeknd, Beyoncé, Ye, and more.
Williams knows music, and he took his talents to "The Voice" as a coach from Season 7 to Season 10. But, as we've established, he's a busy man, and he shared with "Today" that he no longer had time to work on the show due to his other commitments. "Honestly, I have to work. I got so much work to do. It was so much fun and while I was doing it, helping other people, that was like a drug for me. I couldn't get enough of helping them, but I have work to do, music to make and so many records," he said when asked if he'd return.
And Williams did what he said he'd do: He worked. Since leaving "The Voice," the artist helped produce albums such as "EVERYTHING IS LOVE" by Beyoncé and Jay-Z and "Mr. Morale & the Big Steppers" by Kendrick Lamar, among others.
Alicia Keys left to work on new music
Few artists have earned as much commercial success or critical praise as Alicia Keys. The award-winning artist is known for her voice, talent on the piano, and skill as a songwriter, and during her time on "The Voice," she coached one singer, Chris Blue, to victory. Keys only coached a total of three rounds, and after staying on for back-to-back seasons, she left to focus on new music.
The singer spoke with ET about her decision, noting that she was deep in the creative process for a new album. "I'm about halfway. I'm ready for the next one already, which was kind of the plan the whole time. I wanted to put out 'Here' where they have a statement body of work, and my next body of work is already in the works. I'm excited," she said of her work at the time.
Keys didn't step away from "The Voice" permanently, though. After taking a season off, the musician returned as a coach for Season 14. Although she hasn't been back since, she has released new music. In 2020, she released her self-titled album "ALICIA" and in 2021 followed it up with "KEYS."
Miley Cyrus wanted to explore other work
"The Voice" has always tapped artists from various genres and eras to coach, and one of the youngest the show's featured is Miley Cyrus. The singer rose to fame at a young age by starring as the eponymous character in "Hannah Montana," and since then she's acted in a variety of other film projects and released a number of successful studio albums.
Cyrus' time on "The Voice" began in Season 10 when she acted as a part-time coach, and she signed on as a full-time coach for Season 11 and Season 13. The singer didn't return for Season 14, or any season following, and she shared that she had no plans to coach again. Per The Inquisitr, Cyrus told Howard Stern, "This is not my last season maybe forever, but this season I don't have any more seasons lined up. … I'm just wondering what else I can do. How could I use my years [with] the most value."
After leaving "The Voice," Cyrus' main focus was music. She released two albums, "Plastic Hearts" in 2020 and "Attention: Miley Live" in 2022, and she collaborated with artists like Dua Lipa and The Kid LAROI. Cyrus also appeared in an episode of "Black Mirror."