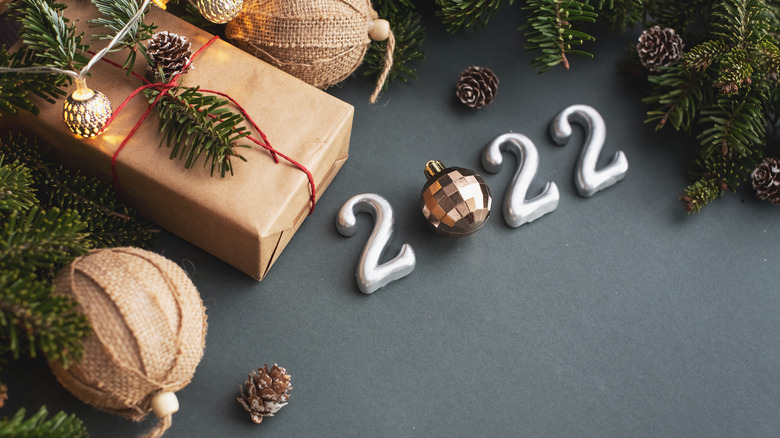 Every holiday season, certain decorations are used more frequently than others, and many "new" trends are actually just recycled from the past. For instance, Bustle explains how string lights grew in popularity during the 1920s, candles were first placed in the windows during the 1940s, tiny Christmas villages were extra common in the 1970s, and the desire for a real tree was collectively felt by just about everyone during the 2000s.
This year, some homeowners may desire a modern appearance, which has led to the emergence of new trends. However, others are leaning into their roots and choosing a more nostalgic, old-school feel. And, after the past two years saw plenty of stay-at-home celebrations, many are eager to gather with friends and family and host holiday parties.
All of these themes are catalysts for this year's trending holiday decorations. Below, we've gathered 15 of the most popular holiday décor items of 2022.
1. Traditional tones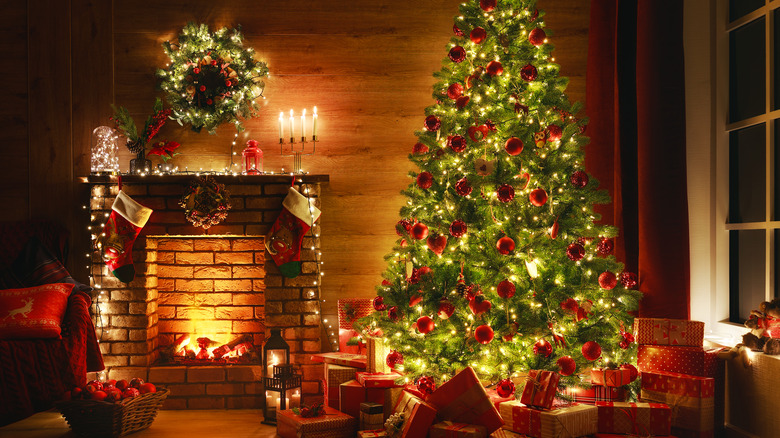 Let's start with color trends: To bring in some nostalgic vibes, Christmas lovers have returned to the traditional green and red hues of the season.
2. Layered neutrals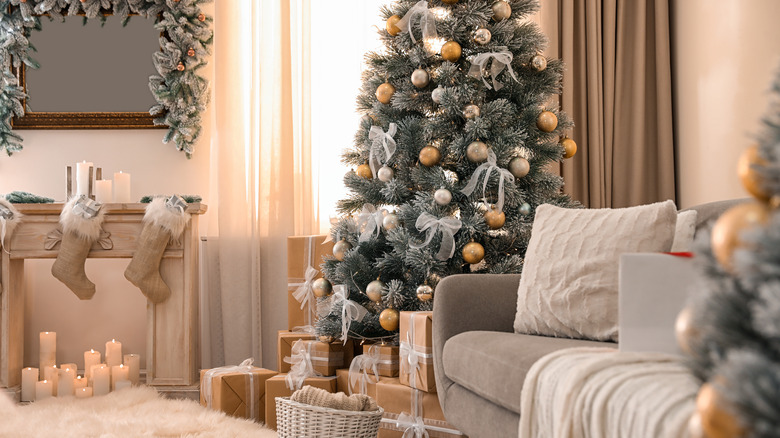 However, at the same time, some are craving a fresh, new look. To do this, homeowners are limiting their color palette to only neutral tones.
3. Adding in blue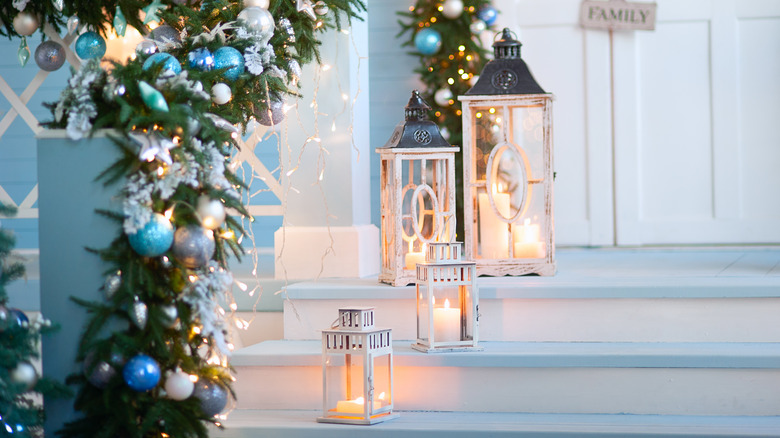 Another popular color of the season is blue, which evokes thoughts about the cold winter weather. This tone could either be combined with neutrals or paired with other bold hues.
4. Pretty in pink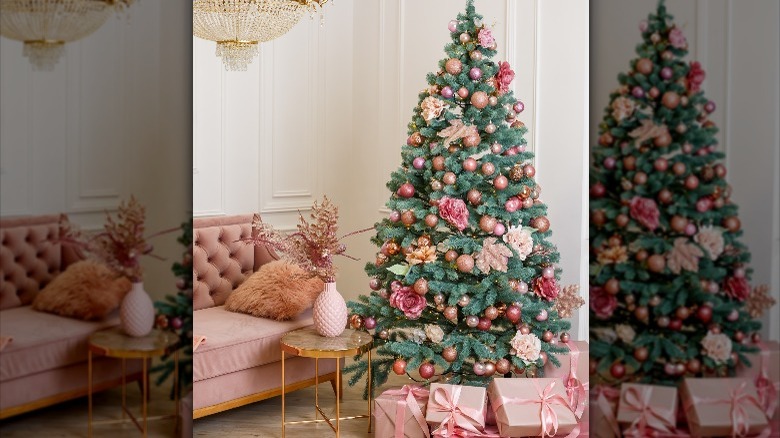 For a warmer and more delicate appearance, some have chosen pink decorations. This trend became popular a few years ago and hasn't fallen out of style.
5. Golden features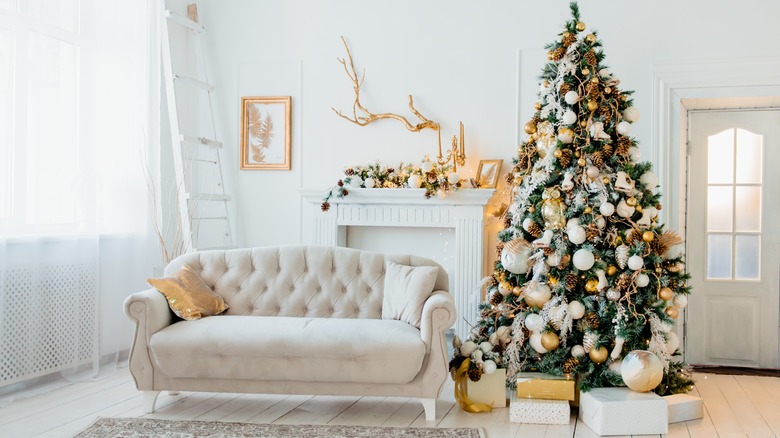 The final color trend you can expect to see this year is the use of gold, which could either be paired with white or vibrant colors.
6. Chunky knits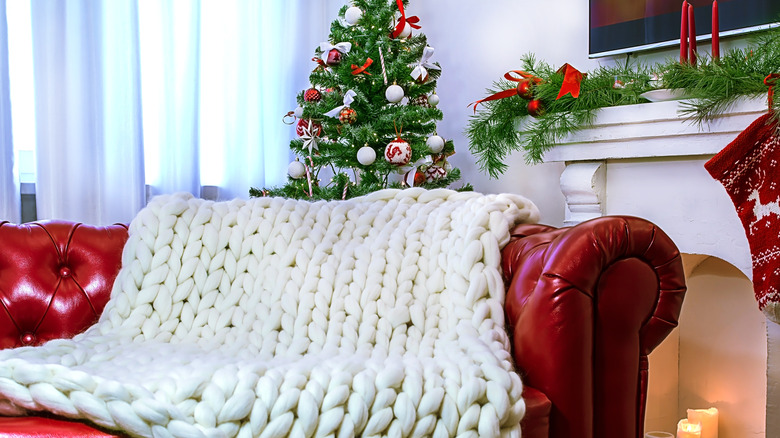 Now, let's get to some popular décor pieces: To make your living room appear cozier, layer a chunky knit blanket or pillow on your couch.
7. Wooden pieces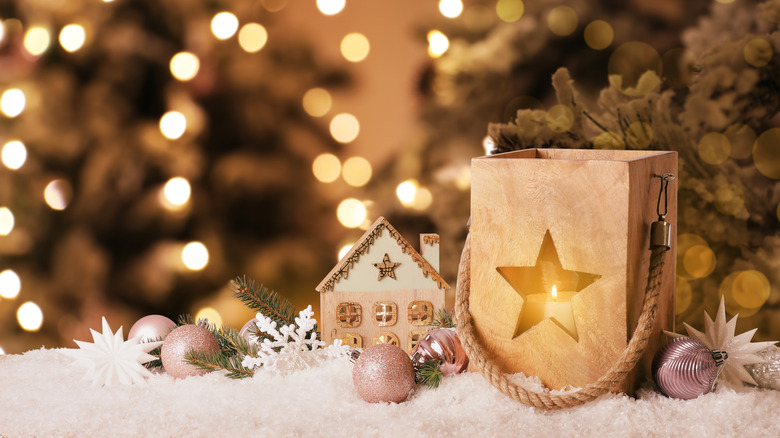 Natural elements, like wooden lanterns and pine cones, have become more common throughout the years — and this trend has carried into the holiday season.
8. Vintage elements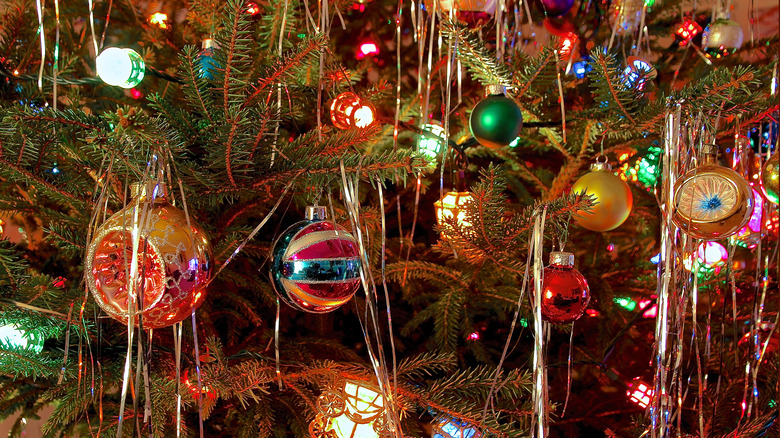 If the above image brings you joy, you may want to follow in others holiday enthusiasts' footsteps and add some vintage Christmas decorations to your tree.
9. Disco balls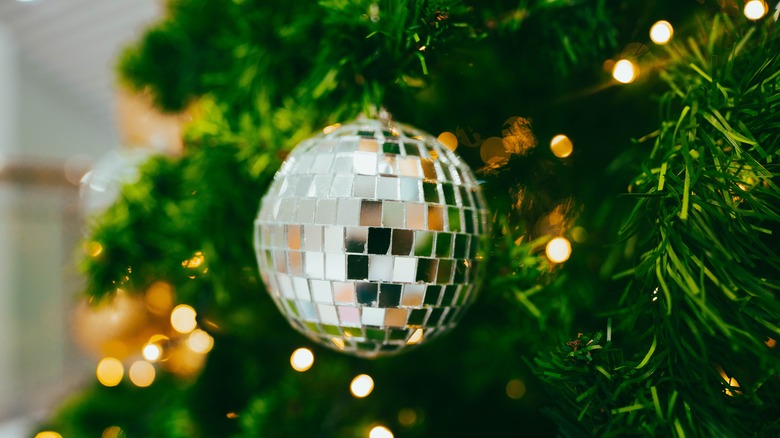 To transport your home back to the 1970s, you can easily hang some disco balls on the tree or from the ceiling. Bonus? These could also be used as New Year's decorations.
10. Real greenery (instead of faux)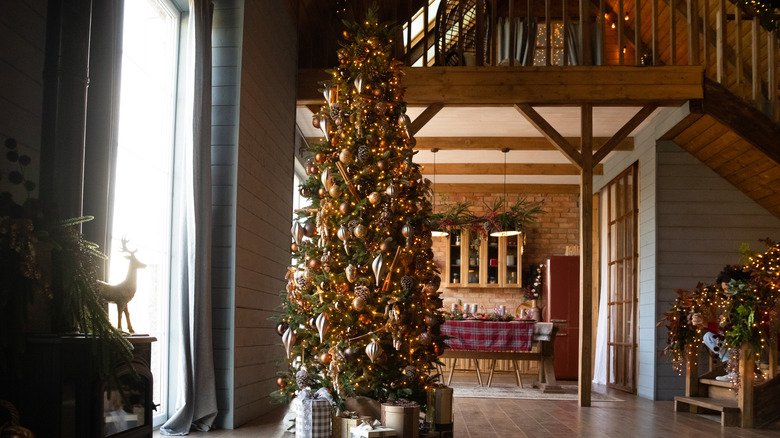 While faux greenery has some major benefits (it doesn't shed nearly as much), real trees and garlands are growing exceedingly popular again.
11. Frosted trees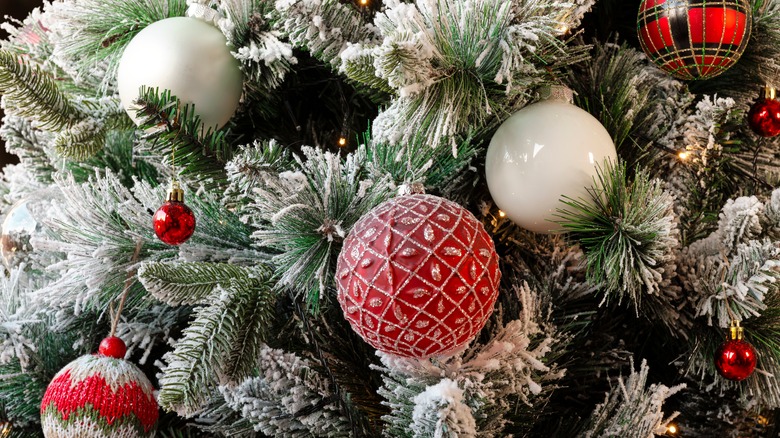 Another popular tree trend is the frosted look. This could either be achieved by purchasing a pre-frosted tree or adding faux snow to branches.
12. Festive table decorations
Because of the emphasis on entertaining guests, many people are putting extra thought into their table centerpieces this year. Some of the most common elements to use include garlands, candles, and pine cones.
13. Decorative dining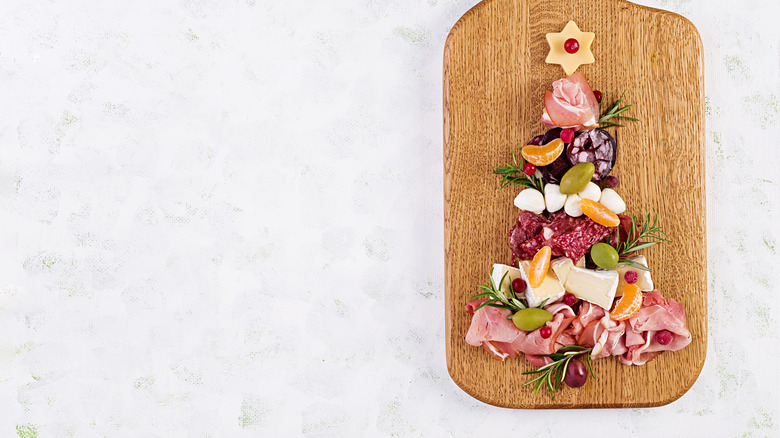 Getting festive with your food is a trend we hope is here to stay. Indeed, a Christmas-themed charcuterie board is a great way to spread holiday joy that guests will love.
14. Tall candlesticks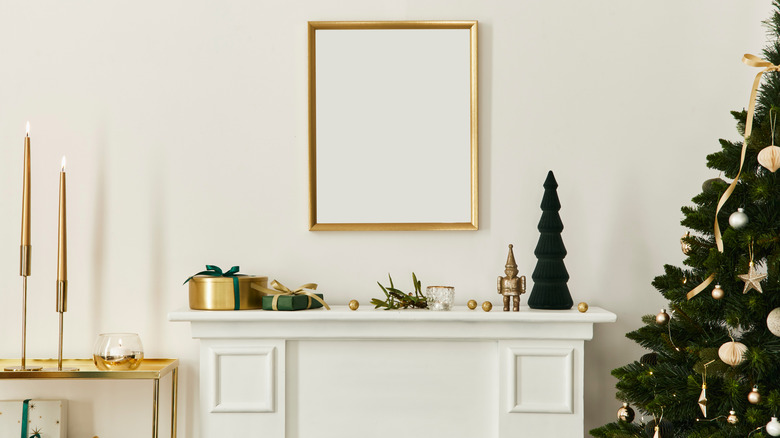 Tapered candles in candleholders, especially gold ones, are making a huge comeback. These could add height to a holiday vignette on the mantel or create interest in the center of the dining table.
15. Paper decorations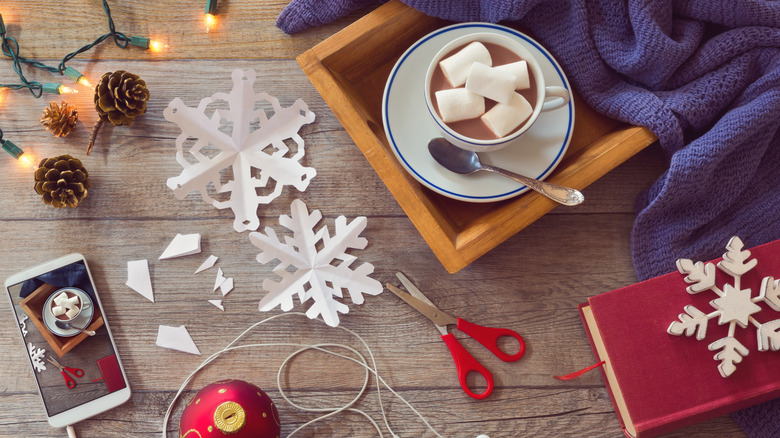 To harken back some favorite childhood memories — and possibly make some new ones with your family — adorn your walls, windows, or tree with paper snowflakes or trees.