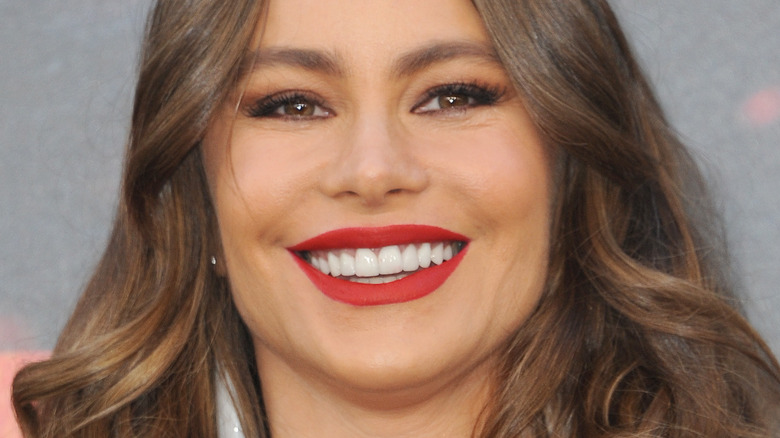 After being off the air since 2020 and raking in a whopping 22 Primetime Emmy wins, NBC's "Modern Family" is a series that can hold its own with pretty much any other sitcom in TV history. The show was one of the first to highlight how family dynamics have completely changed in modern times — hence the name — and it reinvented the comedy genre for TV. As great as "Modern Family" was on paper, though, it wouldn't have been nearly as successful if it weren't for each member of the tangled family being perfectly portrayed by their actor.
Pretty much all of the cast in "Modern Family" are considered main characters with the family heads appearing in all 250 episodes. That is a whole lot of screen time to get just right and considering how beloved the series is, there's no doubt credit needs to be given to the wonderful cast. In honor of how great each actor was at embodying their character, we're taking a look at where each cast member is now that the series has been off the air for a couple of years.
Ed O'Neill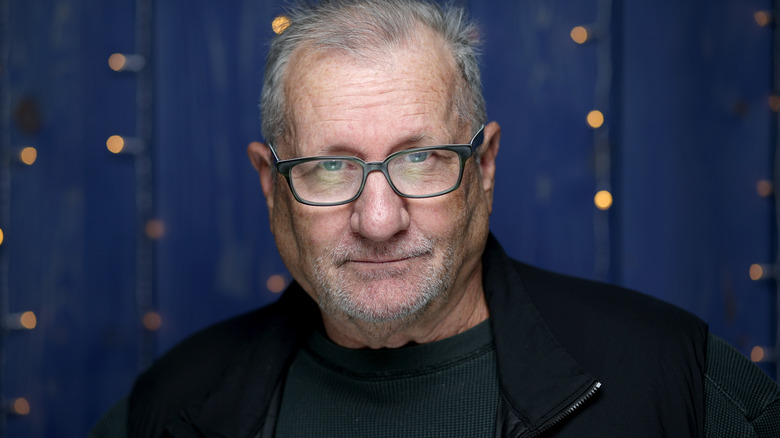 At this point, Ed O'Neill pretty much owns the market on grumpy sitcom patriarchs. Not only did he steal hearts as Jay Pritchett in "Modern Family," but he also played Al Bundy in the off-kilter, yet oddly relatable '80s and '90s sitcom "Married… with Children." He played both roles for around a decade each and they have both left defining marks on his career in very different stages. It looks like the on-screen family man isn't quite done with heading TV shows, though, as he is also set to play the lead in the upcoming miniseries "The Sterling Affairs," according to Deadline.
In what will be his first major TV part since "Modern Family," O'Neill will play the titular role of disgraced former Los Angeles Clippers owner Donald Sterling in the limited series, based on the true story of Sterling's downfall while coach Doc Rivers strives to turn one of the worst professional sports teams into championship winners. The role will be a dark one for O'Neill and one that most likely will not showcase his signature charm and humor that we are used to seeing from him.
Sofía Vergara
There is arguably no one that charmed "Modern Family" fans more than Sofia Vergara's Gloria Delgado-Pritchett. Previously a model and emerging actress, Vergara broke out with her role as Gloria and became somewhat of a household name. In addition to appearing in other series and films while starring in "Modern Family," she also became a regular feature in Hollywood as one of the most beautiful and desirable people in pop culture and she has gone on to be the face and voice for a number of companies, as well as a judge for "America's Got Talent" since 2020.
In late 2021, Netflix confirmed that Vergara is also slated to appear in the upcoming series "Griselda" about a mother who forms one of the biggest cartels in history. Not only has her unique voice graced our TV screens, but Vergara's own website also features all of her business endeavors and the brands she is aligned with and represents. These include a number of commercials for companies like Head & Shoulders, Rooms-To-Go, and Payless. She has also branched out with her own products such as the clothing line Sophia Jeans and a fragrance brand.
Julie Bowen
Julie Bowen is seemingly totally at home in the comedy genre, even when playing the perfectionist mom of Claire Dunphy in "Modern Family." That proclivity toward funny projects hasn't changed. Perhaps best known for her performance in the iconic 1996 film "Happy Gilmore," Bowen again teamed with co-star Adam Sandler in Netflix's "Hubie Halloween" in 2020. She has also been a part of a number of comedic projects since the end of "Modern Family," including the upcoming comedy horror Halloween flick "Totally Killer," per Deadline.
While her acting career is clearly still going strong, Bowen has also found success in the podcasting world. She co-hosts a show with the multi-talented Chad Sanders called "Quitters" about the beauty of the stigmatized word. The podcast is platforming some pretty tough conversations, including the end of a marriage for Bowen, but they don't encourage underserved quitting.
In an interview with Forbes, Bowen touched on the concept of quitting because things are tough, saying, "We're not talking about giving up on the things that you need to do. We're talking about quitting the things that you have found that were self-defining but have become toxic." While this creative and thoughtful endeavor might be a bit of a break from what we typically see from Bowen, we love the direction she seems to be heading.
Ty Burrell
While Ty Burrell has his fair share of live-action roles to back up his most notable role of the endearing Phil Dunphy — which scored him two Emmy Awards – the Oregon-born actor also has a large codex of voice acting credits. While he has starred in "Finding Nemo" sequel, 2016's "Finding Dory," as well as "Mr. Peabody and Sherman" and "Storks," Burrell signed on as the patriarch of another family — this time animated — in 2020. "Duncanville" centers around Burrell's on-screen son Duncan as he traverses the fantasy world he has created to battle his painfully ordinary life.
Season 3 of "Duncanville" came to an end in 2022 and was eventually canceled by Fox. Though the series didn't get picked up for another season, six unaired episodes were made available for streaming on Hulu, according to Deadline.
Ty Burrell's run as an animated father may not have lasted nearly as long as "Modern Family," but the cancellation opens him up to new roles that could rival even Phil Dunphy.
Jesse Tyler Ferguson
Jesse Tyler Ferguson has been quite busy since ending his 250-episode stint on "Modern Family" as Mitchell Pritchett, including a part in the Disney+ "High School Musical" series in 2022, and the upcoming film "Cocaine Bear" which is set for release in 2023. Directed by Elizabeth Banks, Ferguson acts opposite other recognizable faces like O'Shea Jackson Jr., Ray Liotta, Margo Martindale, and "Game of Thrones" star Kristofer Hivju.
In addition to showing his talent in on-screen projects, Ferguson also has been keeping up with his long-established live performance career. Having performed in a number of productions throughout the years, including "On The Town," "The Producers," and "Spamalot," he signed on alongside "Grey's Anatomy" star Jesse Williams in the 2022 production "Take Me Out," for which he won the Tony Award for best performance by an actor in a featured role. "Take Me Out" also won the award for best revival of a play.
Shortly before his Tony win, Ferguson announced via Instagram that he and his husband of almost 10 years Justin Mikita are expecting another child soon, so it sounds like both his personal and professional life are flourishing post "Modern Family."
Eric Stonestreet
The world seemingly fell in love with Eric Stonestreet as the flamboyant and always positive Cameron Tucker on "Modern Family." His loving and sometimes erratic nature was the perfect foil to husband Mitchell's more reserved and responsible personality, and the pair were fan favorites throughout the series. Stonestreet differs from his on-screen character in a number of ways, but they do both share a passion for football, one that Stonestreet has been able to feed since starring in "Modern Family."
His social media is full of sports commentary and he was able to relive some childhood memories of football by working with the NFL and reporting from the Kansas City Chiefs stadium. This is a kind of parallel with his character Cam because his story in the series wraps with him getting a head coaching job for the University of Northern Central Missouri football team. According to The Hollywood Reporter, Stonestreet also bought part ownership of the major league baseball team, the Kansas City Royals, in 2019.
Since the end of "Modern Family," Stonestreet has appeared on "America's Got Talent" as a guest judge and in 2022 he hosted Fox's reality competition series "Domino Masters."
Rico Rodriguez
Having practically grown up on our TV screens as Manny Delgado, Rico Rodriguez stole the hearts of "Modern Family" fans by portraying the oddly adult-like son of Gloria. He is frequently the voice of reason in the show, even though his character is only 11 when the show begins. Rodriguez was the same age as his character, making his stand-out performance even more impressive. Be that as it may, Rodriguez has secured few roles or projects since the end of "Modern Family."
That is not to say that he is out of the acting game and that he won't continue his career into his adulthood. Rodriguez still refers to himself as an actor on Instagram and his social media platform shows that he is living a pretty active and fun lifestyle outside of show business. It appears as though he is having a good time and taking life as it comes now that he is a full-grown adult and is not locked into a decade-long series — and we can't exactly blame him for taking an acting sabbatical after growing up on a TV set.
Sarah Hyland
Despite acting for a handful of years before the show's premiere, "Modern Family" proved to be Sarah Hyland's breakout role and she has stayed pretty busy ever since being cast as Phil and Claire's eldest daughter, Haley. She actually starred in other projects during the show's run and the work didn't slow up once the series ended in 2020. 2022 saw the release of the feature film "My Fake Boyfriend," and a whodunnit podcast series called "Bone, Marry, Bury" in which Hyland played lead roles for both.
Hyland also landed a role in an upcoming TV spinoff of the popular "Pitch Perfect" film franchise, "Pitch Perfect: Bumper In Berlin" to be released in late 2022. Hyland will feature alongside fellow "Modern Family" alum Adam DeVine, who will reprise his role from the films as Bumper, and "She-Hulk" and "The Good Place" star Jameela Jamil. According to Variety, the series follows Bumper as he moves to Germany to revive his singing career. Hyland plays his enthusiastic assistant who secretly wants to be a singer too.
Also in 2022, Hyland took over hosting duties from Arielle Vandenberg for the fourth season of the CBS dating reality show "Love Island."
Nolan Gould
Another star who seemed to grow up in front of fans on "Modern Family," Nolan Gould portrayed Phil and Claire's youngest child and only son Luke. Although he is pretty much the same age as Manny's Rico Rodriguez, Gould seems to be taking the post "Modern Family" period as a time to progress his career past the popular role. In 2022, he appeared in an episode of "Grey's Anatomy" and he is set to appear in upcoming projects including "Miranda's Victim" alongside Abigail Breslin and Donald Sutherland, "Camp" with Joey King, and "The Nana Project."
In addition to securing a number of post "Modern Family" roles, Gould has also put in some work on himself. Once a tall and lean teenager, Gould is now actually pretty ripped. In a 2021 interview with People, Gould explained how he got fit during the pandemic, saying, "I do an hour of strength training every day and then 30 minutes of cardio and core throughout the day." It appears that the star is breaking free of Luke Dunphy both professionally and appearance-wise.
Ariel Winter
Before and during her time as Alex Dunphy on "Modern Family," Ariel Winter did a good amount of voice acting. It seems she is now moving away from voicing characters on screen and in video games, as the majority of the roles that she is taking on since the show's conclusion are either full-length live-action films or TV series, although she did lend her voice to 2022 game "The Quarry" as Abigail Blyg.
As reported by Deadline in early 2022, Winter is confirmed to replace Demi Lovato as the lead in the upcoming NBC series "Hungry," which will take her back to the very network that she hit it big with in "Modern Family."
In addition to "Hungry," she also acted in the thriller "Don't Log Off," and has a role in the comedy drama "Pools." While acting is her main gig, Winter has also tried her hand at work behind the camera. In 2021 she produced a short called "Boys," which actually received some hype and recognition at festivals, picking up award wins at events like the Hill Country Film Festival and the San Jose International Short Film Festival.
Aubrey Anderson-Emmons
Aubrey Anderson-Emmons played Lily in "Modern Family," the young and sassy adopted daughter of Cam and Mitchell. Starting out in the series at just 3 years old, Anderson-Emmons is still a child star in Hollywood. Though she has no upcoming roles announced since the show ended, she has appeared in one other project, a short called "Distance." Other than that small role and her claim to fame as Lily, the young star's only other on-screen work comes in the form of a sweet YouTube channel she shares with her mother to review different foods, as well as a TikTok channel.
Though the last YouTube video looks to have been posted in 2021, Anderson-Emmons and her mother's channel has a pretty decent following with over 40,000 subscribers. The young star's TikTok channel seems to be more current, with her mother also showing up occasionally as well. The channel has over 1 million followers which, along with her great portrayal of Lily, will give her a leg-up if she ever wants to get back into acting. Though, it would make sense if she wasn't keen on hurrying back to Hollywood after the vast majority of her life has been spent on camera.
Jeremy Maguire
Playing the youngest member of "Modern Family" and the son of Jay and Gloria, Joe Pritchett, Jeremy Maguire wasn't even born when the series first began. His character was first introduced in Season 4, but Maguire wouldn't be cast as the character until the show aged him up in Season 7 and he remained in the role until the show ended. His performance on "Modern Family" also earned him a Young Entertainer Award nomination in 2017 for best supporting young actor in a television series.
Still a child himself, his social media and appearances are managed by his parents, but he is still acting since the conclusion of "Modern Family." Most notably, he appeared in the 2021 Disney+ reboot series of "Turner & Hooch." The young star also appeared in the 2022 film "The Virgin of Highland Park," alongside other well-known actors such as Dermot Mulroney and Jamie-Lynn Sigler.
As noted on Instagram, Maguire paid a visit to his on-screen mother Sophia Vergara on the set of "America's Got Talent" in 2022.