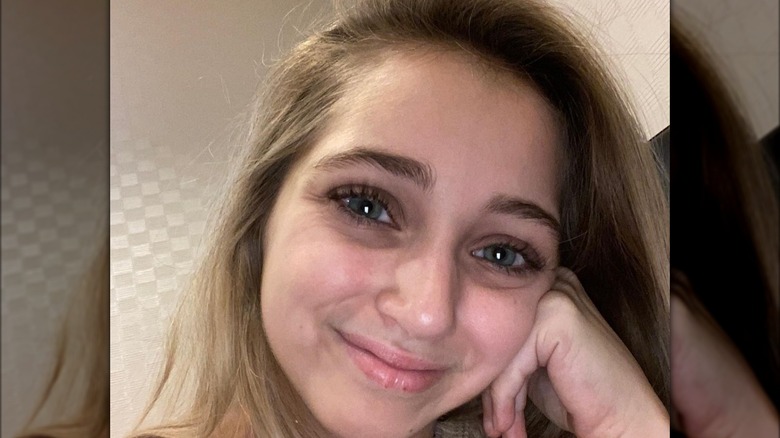 TLC is jam-packed with television shows introducing the world to incredible and unique individuals. The network has given us intriguing broods like the Duggar family, the Gosselins, the Browns, and the Roloffs, and captivating individuals like Honey Boo Boo, Jazz Jennings, and recently, Shauna Rae — the star of the TLC hit series "I Am Shauna Rae."
Proving that greatness comes in small packages, "I Am Shauna Rae" highlights the 22-year-old's journey through life as she navigates new adult experiences while looking no older than eight years old. Viewers who follow the series get a glimpse at three-foot-ten-inch-tall Shauna Rae's struggles, fighting spirit, the quest for independence, and ever-dependable relationship with her loving and supportive family.
Every episode of Season 1 reveals another layer to this complex individual, making her more and more relatable with each unfolding storyline. While her story certainly isn't common, it's easy to see why fans can't get enough of this lady who loves to live life to the fullest and refuses to let her short stature stop her from accomplishing all her dreams.
Her size is a result of a medical condition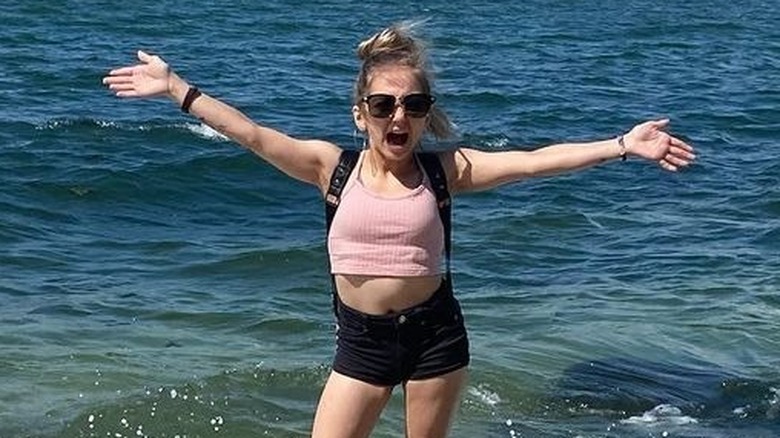 Shauna Rae is all about living her truth, and that truth begins with telling the world exactly how she came to be an under-four-foot-tall adult woman. Per her show's trailer, when Shauna Rae was six months old, she was diagnosed with a rare form of brain cancer. According to People, Shauna Rae underwent several rounds of chemotherapy to beat the aggressive disease ravaging her tiny body. She did, but the effects of the treatment would leave Shauna Rae with a perplexing lifelong condition. Shauna Rae's parents noticed she wasn't growing and when doctors looked into why this might be, they discovered that her pituitary gland was rendered nearly dormant, causing Shauna Rae's body to stop growing.
She then tried synthetic hormone injections for several years in hopes of growing. Those worked to an extent, and by age 16, Shauna Rae had shot up eight more inches, but that would be it for her as puberty — her bones had permanently fused. At under four feet tall and fully grown, Shauna Rae was now living with pituitary dwarfism. Her small stature makes things most people take for granted challenging but never impossible, as she shows the world with her hit reality show.
She changed her name
Lots of celebrities are born with one name and change it to something else down the road. Actor Vin Diesel was born Mark Sinclair, Whoopi Goldberg was first called Caryn Elaine Johnson, and Natalie Portman was Natalie Hershlag in her younger years. The small-statured TLC reality star Shauna Rae was born Shauna Rae Lesick. After reaching adulthood, she took the steps to legally drop Lesick from her title and only go by Shauna Rae. Not much about Shauna Rae's biological father is known, or why she decided to no longer carry his last name. What fans do know is her adoring stepdad accompanied her when she went and had the official paperwork completed.
Shauna Rae took to Instagram to proudly announce the change and thank her stepfather for being by her side when she did so. "Thank you @onthisdaycartoons for going with me today to change my name! One small change that means a lot to me! My legal full name is now Shauna Rae," the pint-sized powerhouse wrote on her page. We guess no last name is needed when you are as cool and confident as this reality star.
Her parents admit to being overprotective
Shauna Rae lives with her sisters, mother, and stepfather, and while her family is loving and supportive of all that Shauna Rae takes on, they are also very protective. In a TLC clip, Shauna Rae is shown leaving home to visit a brewery with friends. Her stepfather asks several questions about the excursion, including who she is going with, when she will be back, who will be driving, and what the brewery's name is. Shauna Rae then explains this type of grilling is par for the course, and her parents often inquire about every last detail of the reality star's life. She also confesses that her mom is heavier with her protectiveness.
Shauna Rae reasons that her mom can't help but see her as a child who never grew into adulthood. Her mother then admits she needs to let Shauna Rae have her freedom, but it's hard. "I don't know if I'm ready to let her go, but she needs to be let go," explains Shauna Rae's mother in a clip.
Now that Shauna Rae is in her 20s, she is on the cusp of relationships and living on her own, and her parents will have to relinquish some control so that the reality star can have young adult experiences.
Shauna Rae's cancer could return
Shauna Rae had serious odds stacked against her from an early age. Before she could walk or talk, she had to fight a beast of a disease. The reality star has now been free of brain cancer (and other cancers, for that matter) for years. Although she is in remission, cancer's return is always in the back of her mind. When concerning symptoms, like frequent migraines, started appearing, Shauna Rae headed to her doctor to discuss the matter.
In a TLC clip, she candidly explains, "I think the cancer coming back is definitely something we both worry about because we know how brain cancer is not something to joke around with, especially the form I had. It's almost like it's not a matter of if; it's a matter of when." Her mother then restates the concern, explaining how early on, doctors informed her a return of the tumor would forever be a concern, and she often feels like she is "waiting for the ball to drop."
Shauna Rae was sent to a neurologist for further inquiry. In a separate TLC clip, viewers accompany Shauna Rae to the neurologist, who thankfully confirmed that the symptoms Shauna Rae was experiencing were nothing sinister. While the reality star was in the clear for now, Shauna Rae's fear that she might become ill in the future can sometimes overshadow her fun-filled spirit and attitude.
She has been inked
Shauna Rae might look like she enjoys stuffed animals, cartoons, and cocoa, but make no mistake, her interests are adult-centric. In a TLC clip, she introduces fans to a favorite pastime — getting tattoos. Shauna Rae and her mother, Patti, spend the afternoon venturing to a local tattoo parlor as the reality star sets out for some fresh ink.
This particular tattoo was extra special as it was a tribute to Shauna Rae's recently deceased grandpa, a lover of gambling and chocolate-covered cherries. Like many things in Shauna Rae's life, challenges arose when it was time to break the ink and needles out — her vision for the art, the placement of the tattoo, and her size proved problematic. After a few revisions by the reality star and the tattoo artist, it was time for Shauna Rae to get tatted up.
In the end, Shauna and her mother were both proud of the final product. The tat tribute wasn't the reality star's first go-round in an ink parlor. During an Instagram post where Shauna's sister Riley quizzed her on fun Shauna facts, viewers learned that the reality star has four tattoos in total.
Shauna Rae occasionally drinks and vapes
Shauna Rae has the appearance of a child, but she is old enough to do all of the things adults 21 and over sometimes do, like drink alcohol and smoke a vape pen. A TLC clip follows the reality star on a fun outing to a brewery, where she samples the goods with a few friends. In the clip, Shauna Rae reveals that when it comes to booze, she prefers hard liquor drinks or shots. Considering that kind of alcohol can put a 200-pound man on the floor, minds immediately wondered how much alcohol the 50-pound woman could reasonably put back. Her sisters explained in the clip that Shauna has a high tolerance for alcohol.
Shauna Rae also has no qualms about hitting her vape pen now and again. When a clip of her smoking hit TLC's Instagram, viewers had their own thoughts about the behavior. Many found her smoking appalling, considering Shauna Rae is a cancer survivor. Shauna Rae explained in the above TLC video clip that her vaping started out as a means to show the world she was grown. She also admits that the edgier things in life have always gotten her the most attention.
She has an old fashioned approach to dating
One challenge Shauna Rae now faces in her young adult years is dating. She revealed to People that her parents "put in my head all the people that could be attracted to me and why they could be attracted to me. I'm always looking for a red flag." While she is on guard, always looking for people's true intentions, dating is something the reality star is open to experience. Fans even accompanied her on a blind date with a man named Abraham. The two had a great time at axe throwing and even discussed meeting again.
In the Season 2 trailer, Shauna Rae takes fans along for a date with a firefighter who also has a form of dwarfism, wondering if their shared experiences might help form some genuine connection. She also hints to viewers, and her family, that she has been conversing with a man named Dan, who lives overseas.
So it looks like several love interests are on the horizon, but thus far, no one has managed to lock the reality star down. Shauna Rae doesn't know who will win her heart, but she does know the qualities she is looking for in a partner. She revealed to People that she wants to be with someone taller than herself, is self-aware, and someone she can connect with emotionally.
She is ready to move out of her parents' home
Shauna Rae is tight with her family, but now that she is a young adult, she might want a little more space than her current living situation affords her. In an emotionally charged TLC clip, Shauna Rae asks her family their thoughts on her getting a place of her own. When she announces her timeframe for putting her plan into action is roughly six months, her family starts questioning the move entirely. Her sister Tara asks Shauna Rae exactly how far she thinks her money will stretch and it becomes clear that finances are one hurdle the reality star will have to overcome if she is to live independently.
Shauna Rae believes her parents won't ever support a move and are far too overprotective. She also hits on the idea that when her loved ones don't support her, she feels a sense of worthlessness and is reminded of her limitations. Her desire to live sans family is another step she wants to take to show herself and the world that she really can do anything when she puts her mind to it.
So, where do those moving-out plans stand today? Per an interview with Hollywood Life, Shauna Rae hasn't flown the coop yet, primarily due to COVID and finances, but the reality star did reveal that while she isn't packing her boxes quite yet. "But it is something that's going to happen in the future," she said.
Shauna Rae is unclear about her professional life, but has some ideas
Shauna Rae is 22 years old and quickly making moves to create a dream life for herself. She hopes to get her own place soon, find her soulmate, attend college, and land a dream job. So what is that dream job? The reality star has some ideas about what to do with her life, but is still up in the air when it comes to the final career path telling Hollywood Life, "I'm not sure if I want to go into the career I want to go into or if I want to do something else with my life. I have to figure out which pathway I want to take."
One idea she might pursue is veterinarian work. She gushed in her Hollywood Life interview that she "would love to do more things with animals. I can never get enough of them." She has also mused over the idea of taking on the fashion world. In a Yahoo Life interview, Shauna Rae told model, designer, and activist Hunter McGrady that she "would like to do something along the lines with fashion because, unfortunately, there's not a lot of clothes out there." Whichever direction the reality star moves in, we are confident that she will pour her entire heart and soul into her future endeavors.
She doesn't drive … yet
Being under four feet tall, Shauna Rae faces all sorts of physical limitations and challenges. One of those is getting her license and taking to the road. Season 2 of her hit reality show "I Am Shauna Rae" will take viewers on the road with the reality star as she takes those steps in getting her wheels. Shauna Rae revealed to Hollywood Life that she ready to hit the road. "Even though I'm working on my permit now, I want to start that whole driving process. I want to teach people why it can be so complicated and why it's not as easy as everyone thinks it is out there," she said.
Being able to get in a car and take off whenever her heart desires is an important move for Shauna Rae to live an independent life. She explained in a Facebook clip that for her to drive safely, several accommodations would have to be made to a brand new car, none of which are cheap. So getting to her ultimate goal won't be simple, but Shauna Rae is determined to make this dream a reality. She later took to Instagram to proudly show off her brand-new driver's permit, which means she is one step closer to riding off into the sunset.
Shauna Rae does adult-like things
Shauna Rae is an adult in every sense of the word. She discussed sex and other activities on The Sarah Frazier Show podcast, disclosing that her disability doesn't prevent her from doing anything sexual in nature, so everyone can cease wondering. She also advocated for sex to be less taboo, especially for people with disabilities. For Shauna Rae, connecting with someone intimately was a means to prove she does whatever she wants, and when finding someone who she loved and trusted, the act made her feel, in her words, "like a normal woman" (via E! Online).
Someday that hanky panky could lead to a bun in the oven. Shauna Rae discussed that possibility in an interview with Hollywood Life. The reality star explained that now that she is entering her adult years, exploring her fertility is paramount. "I think it's important for everyone, especially cancer patients. A lot of cancer patients don't know that chemotherapy affects fertility, and then dwarfism, of course, affects fertility," she shared. How Shauna Rae goes about someday becoming a mother remains to be seen. She revealed that her road to possible parenthood depends on the fertility treatment results with AMH hormone and her ovarian reserve levels.