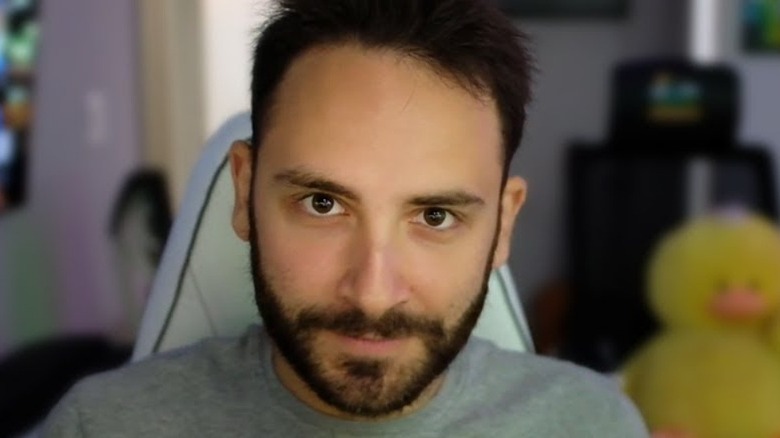 The following article contains references to mental health issues and suicide.
People typically come to the gaming community to relax, be entertained, and find friends. Whether they meet on YouTube, Twitch, Discord, or even in their favorite game, players are looking to have a good time when they gather. However, no community can be entirely insulated from the difficult parts of life, and the gaming community has had its share of tragedy.
Over the years, we've lost some of our most beloved streamers and gaming personalities to illnesses and accidents. Some of these deaths have come at the most unexpected times, and occasionally the tragedies have seemed to pile on top of one another. But when the gaming community suffers a major loss, they come together, support each other, and even find ways to offer real world help to the families of streamers who have died. Time and time again, the gaming community has proved it can be a place of real comfort and love, even in the darkest of times. These are the deaths that most shocked the gaming community.
Poshybrid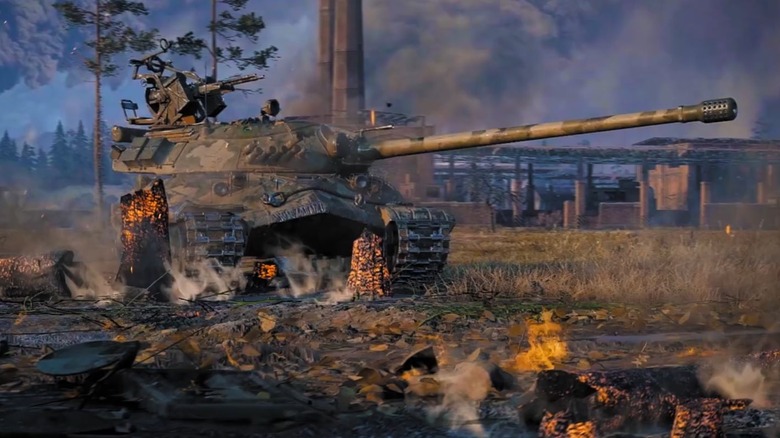 Brian Vigneault, known as Poshybrid to his fans, made a name for himself as one of the best and most entertaining "World of Tanks" players around. Poshybrid didn't just have a fun personality, he also put his gaming skills to use in making the world a better place. According to The Washington Post, Poshybrid had raised more than $11,000 for charity over a five year period just by streaming for donations. In February 2017, he attempted a 24 hour "World of Tanks" stream to raise money for the Make-A-Wish Foundation. Sadly, Poshybrid didn't make it to the end of his stream.
Poshybrid was 22 hours into his streaming marathon when he told his viewers that he was stepping away for a smoke break. Fans became concerned when he didn't return to his desk, but since it was late at night, many assumed that he had fallen asleep. Eventually a moderator tried to get a hold of Poshybrid via Discord, but a detective responded and announced that Poshybrid had been found dead in his home. His death was later confirmed to have been caused by an accidental fentanyl overdose.
If you or anyone you know is struggling with addiction issues, help is available. Visit the Substance Abuse and Mental Health Services Administration website or contact SAMHSA's National Helpline at 1-800-662-HELP (4357).
Etika
Desmond "Etika" Amofah covered all things Nintendo on his YouTube channel. His content was upbeat and enthusiastic, and fans flocked to Etika to celebrate the latest Nintendo news in style. Unfortunately, Etika's YouTube career began to take a tragic turn in 2019. He had long struggled with mental health issues, but fans became especially concerned when he posted a video titled "I'm Sorry" to his channel. The video's content led many fans to believe that Etika was extremely depressed and at the risk of taking his own life. YouTube took a dramatic step by removing the video, fearing that it could influence any of Etika's fans to feel the same way.
Etika went missing in June 2019. He couldn't be reached by any of his fans or friends, and the gaming world feared the worst. Then, on June 25th, police found Etika's body in New York's East River (via Rolling Stone). His belongings were found on the Manhattan Bridge, and police confirmed that his cause of death had been an apparent suicide. Etika's channel has been pulled from YouTube, but in the wake of his death, streamers like CoryxKenshin posted memorial videos mourning his loss.
If you or anyone you know is having suicidal thoughts, please call the National Suicide Prevention Lifeline​ at​ 1-800-273-TALK (8255)​.
Reckful
Byron "Reckful" Bernstein was a beloved "World of Warcraft" streamer who had an audience of nearly 1 million followers on Twitch (via Variety). In addition to being an avid gamer, Reckful was also a game developer. He and his team were working on a social MMO called "Everland" that promised to be a place for "just logging in and hanging out with your friends." In the early summer of 2020, Reckful began making concerning posts online, talking about his mental health and apologizing to "anyone who has to deal with my insanity."
Days later, Reckful's ex-girlfriend and brother confirmed that he had died by suicide. Reckful's brother asked fans to share "stories and pictures" of him in order to focus on remembering the good times. Several content creators stepped up to the challenge, including Dr. K. Development on "Everland" stalled, but in October 2020, the "Everland" team announced that they were still working on the project and that, after settling some legal issues surrounding rights to the game, they still plan to release it, which would be a fitting way to honor Reckful's memory.
If you or anyone you know is having suicidal thoughts, please call the National Suicide Prevention Lifeline​ at​ 1-800-273-TALK (8255)​.
Blue622
Kenny Tancredi went by the handle Blue622 on Twitch. Over the years, he had become an important member of the "Grand Theft Auto" roleplaying community (via Sportskeeda). The gaming world was shocked when Blue622 unexpectedly died on July 4, 2020, just a little over a week after his 30th birthday. His cause of death was never confirmed, but his obituary said that "Kenny conquered many challenges through his short life, but could not conquer all – even though he gave it a good fight."
After Blue622 died, the "GTA 5" community showed their love and support in more ways than one. According to Dexerto, friends and fellow players held an in-game memorial service for him at his virtual house on the NoPixel roleplaying server. Friends gathered outside the home and shared memories with each other. After that, the community turned its attention to Blue622's family. His mother started a GoFundMe to raise money for the funeral and associated costs, and the community came through in a big way. Within days of the GoFundMe being announced, over $40,000 dollars had been raised to support the family.
Ohlana
The summer of 2020 was an incredibly difficult time for the gaming community. After losing Reckful and Blue622, the community was rocked by another loss when Canadian streamer Lannia Ohlana died on July 7 (per Dexerto). Ohlana had been streaming since 2016, and her Twitch channel appealed to multiple audiences. Gamers knew her as an exceptional "Counter-Strike: Global Offensive" player, but Ohlana also spent a great deal of time doing fun IRL streams as she traveled around the world with her friends.
On July 6, Ohlana made a lengthy Instagram post that she titled "The Next Chapter." In the post, she thanked everyone that she'd met in her years as a streamer and told her fans, "If you can't seem to find a kind person, be one." The tone of Ohlana's post worried some of her followers, and the next day it was confirmed that she had died by suicide. Friends, fans, and fellow content creators tweeted about the wonderful time they'd had knowing Ohlana through the years.
If you or anyone you know is having suicidal thoughts, please call the National Suicide Prevention Lifeline​ at​ 1-800-273-TALK (8255)​.
Kika
21 year old Serbian gamer Kristina Dukic joined YouTube under the moniker Kika in 2015. In her early days, Kika created "Minecraft" content and occasionally made vlogs. Eventually she branched out, becoming a "GTA 5" player and a highly competitive "Counter-Strike: Global Offensive" star. Kika built up a following of nearly 800,000 subscribers on YouTube over the course of seven years, and her death in December 2021 caught the gaming community entirely off guard.
As shared by Game Rant, one of Kika's loved ones posted to her Instagram story to let her fans know that she had died on December 8th. The message said, "All we can do is keep her memory alive." Though Kika's cause of death wasn't confirmed, the message posted on her story concluded by saying, "If you are having suicidal thoughts or suffering from depression please speak to someone you are not alone." Kika's fans were devastated by her loss and mourned together on social media.
If you or anyone you know is having suicidal thoughts, please call the National Suicide Prevention Lifeline​ at​ 1-800-273-TALK (8255)​.
Bashurverse
Brandon "Bashurverse" Ashur started his gaming career as a "Minecraft" YouTuber who created his own scripted series in the game called "The Legend of the Hobo" (via Newsweek). At its peak, Bashurverse's channel had more than a million and a half followers, and Bashurverse split his time between gaming content, vlogs, and Twitch streams. Always open about his personal life, Bashurverse let his fans know that he had contracted Covid-19 in August of 2021.
As Bashurverse's condition worsened, he continued to keep his fans in the loop. Eventually, he had to be moved into the hospital, where he discovered that he had also contracted pneumonia. As his illness worsened and he was transferred to an ICU, he kept his posts upbeat and regularly let his fans know what was going on with him. Eventually, his sister Anesa Ashur announced online that Bashurverse had died at the age of 36, writing, "There are so many things I could say but I don't think I could even put our lives into words if I wanted to." Bashurverse's fans shared her post all over social media, offering their condolences and telling her how much his content meant to them.
Joomla25
In May 2022, the gaming community lost one of the most talented "Overwatch" players ever seen. Joomla25 had a modest following on Twitch, where viewers tuned in to watch him decimate his opponents. As noted by Dot Esports, Joomla25 was particularly well known for playing Widowmaker better than just about anyone in the world. Because he was regularly streaming his matches, fans became concerned when Joomla25 disappeared from Twitch for over a week.
Eventually, a Discord post from a friend that later made its way to Twitter announced that Joomla25 had died. The poster, Yomgie, wrote, "I'm so terribly sorry to let everyone know this … I'll spare everyone the details because it's a sensitive matter … Unfortunately Joom is no longer with us." Those who knew Joomla25 were devastated by the news and shared their feelings on Twitter, with one friend writing, "I wouldn't be who I am with him. He felt like an older brother." It's clear that Joomla25 will always be remembered by the people whose lives he touched.
Technoblade
Streamers reacted to Technoblade's death the moment it was announced. Technoblade was a big figure in the "Minecraft" community. As one of the members of the Dream SMP roleplaying server, Technoblade was known for his skill in the game as much as for his optimistic and hilarious attitude. In the summer of 2021, Technoblade announced that he had been diagnosed with cancer, and he continued updating fans on his condition up to his death. On June 30, 2022, Technoblade's father uploaded a video to Technoblade's YouTube channel, in which he shared a message from his son.
A huge outpouring of love and support came from Technoblade's fellow content creators, as well as his fans and friends. His impact on the "Minecraft" world was big enough that the game itself added a tribute to Technoblade in the form of an updated launcher screen. Knowing about Technoblade's condition for months ahead of time didn't lessen the impact of his loss. The "Minecraft" community, and particularly the Dream SMP community, will never be the same without him.