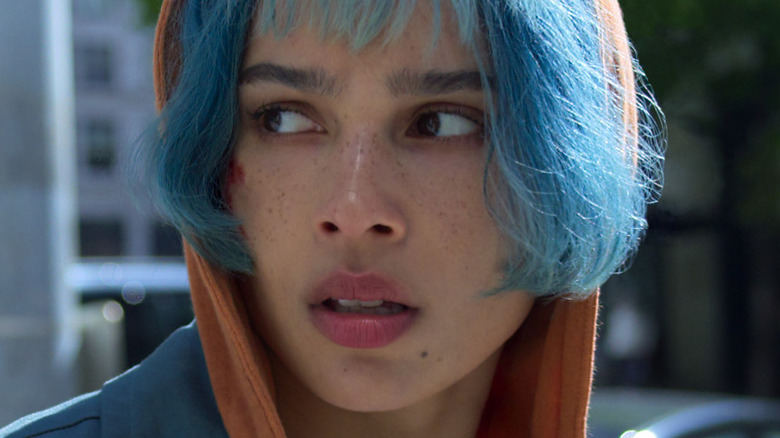 HBO Max spent a lot of time in 2022 capitalizing on its top-tier catalog of original programming. Beloved shows like "Barry," "The Righteous Gemstones," "Succession," and "Euphoria" offered critically acclaimed new seasons, while new productions like "Winning Time," "The Rehearsal," and "The White Lotus" graced television screens and charmed audiences.
Unlike its contemporaries Netflix, Prime Video, and Hulu, the streaming titan didn't put out a lot of films this year. In fact, only five feature films have made it into the catalog so far, while documentaries and stand-up comedy specials have filled out more of the schedule. All of its original productions have registered Rotten Tomatoes scores above 60%, a high-mark in the streaming era even with the small sample size of work. No other service had as consistent an output as HBO Max, cementing its ability to compete with Netflix.
With less than a dozen non-television series productions to choose from, it's clear that HBO Max has a bright future ahead of it, and 2023 is destined to be another strong year of rewatchable entertainment that builds on the work that came before. From outer space rom-coms to sports documentaries to groundbreaking comedy specials, here are the best HBO original productions of the year so far.
The following article includes mentions of sexual assault and gun violence.
11. Moonshot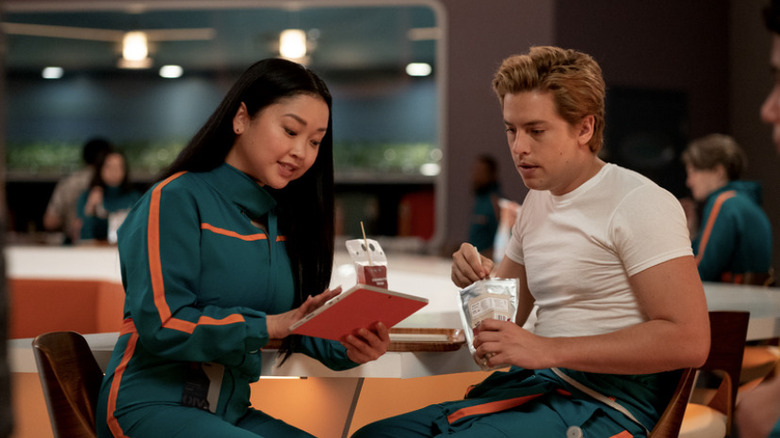 In March, HBO Max unveiled its third original movie of the year, Chris Winterbauer's "Moonshot." Taking place in the year 2049, "Moonshot" chronicles the coming-of-age of Walt (Cole Sprouse) and Sophie (Lana Condor). Walt is a barista at a coffee shop on the Kovi Industries campus, where Sophie is a student in the Mars Program. Like many people his age, Walt has great dreams of getting into the program and, eventually, being sent into space.
Sophie's boyfriend Calvin (Mason Gooding) is a published scientist already dispatched to the red planet, and their long distance situation is placing strain on their future. Similarly, Walt quickly falls in love with a student named Ginny (Emily Rudd), who is sent to Mars soon after they meet. Much like Prime Video's "I Want You Back," the story of "Moonshot" is not catalyzed by Walt and Sophie's seemingly unavoidable romance. Instead, it's them teaming up to reunite with their partners that fuels the movie's narrative.
Though it tries to incorporate the unknown aspect of space and speculate on what the future might look like for humans, "Moonshot" doesn't bring anything new to the rom-com world. However, Condor and Sprouse deliver great, heartwarming performances, which makes "Moonshot" a lovable two hours. Sadly, in the wake of HBO removing its own back catalog of movies and shows in August, "Moonshot" didn't survive the purge. You can now find it on Prime Video, Vudu, and Apple TV.
10. Father of the Bride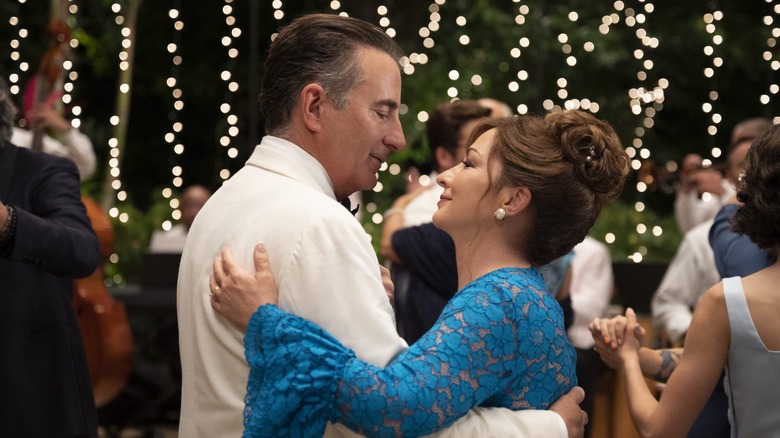 Gaz Alazraki's "Father of the Bride" is not a remake of the 1991 film starring Steve Martin, or the 1950 film starring Spencer Tracy. Instead, it's the third adaptation of Edward Streeter's 1949 novel. Starring Andy Garcia and Gloria Estefan, the title tells most of the story: It's a tale about a wedding and the patriarch of the bride's family. Refreshingly, "Father of the Bride" is also much more than that, as it's a movie that captivatingly illustrates how human connection always finds a way and loved ones will adapt accordingly. As a result, it shattered HBO Max's streaming premiere record.
More critically revered than its predecessors, the movie follows Sofia (Adria Arjona) and Adan (Diego Boneta), two lawyers about to get married. They don't want anything lavish, opting for a smaller reception, but Sofia's father Billy (Garcia) has other plans, hoping to throw a big Cuban wedding for the nuptials. On top of all of that, Billy and his wife Ingrid (Estefan) are getting a divorce, but decide to keep it a secret so that it doesn't spoil Sofia and Adan's big moment.
With love, separation, acceptance, and stubbornness afoot, "Father of the Bride" cannot avoid being a predictable movie, because it's a story that's been done before. Not to mention, the film also flaunts the wedding tropes that have been done over and over in Hollywood. However, with eccentric and passionate performances by Garcia and Estefan, this rendition of Streeter's story is the best one yet.
9. Moses Storm: Trash White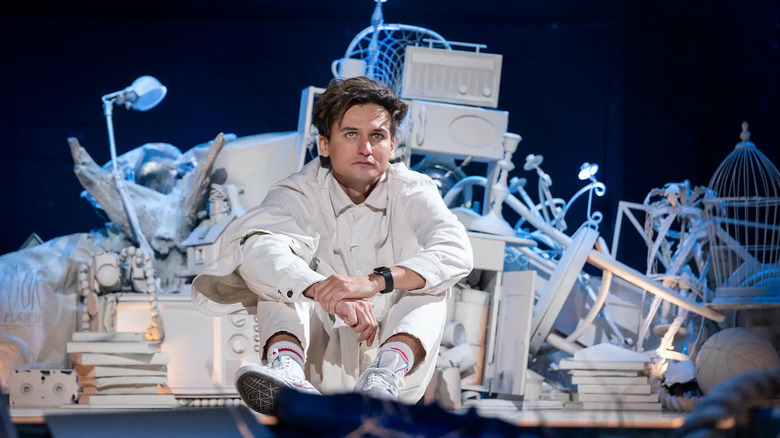 2022 was a particularly strong year for HBO comedy specials. One of the best came from Moses Storm, whose program "Trash White" was a showstopping hour about growing up poor in America. Produced by Conan O'Brien, whom Storm has toured with before, the special is smart, empathetic, and wildly hilarious. The most memorable part comes when Storm tells a story about how his mother hatched a plan to fake a video and get the attention of "America's Funniest Home Videos" when he was only two years old, but the chronicling of the disaster quickly turns into an unintentionally bittersweet moment for him. "Home Videos" host Bob Saget passed away 11 days before "Trash White" hit HBO Max, making Storm's small connection to the late comedian even more heartwarming and emotional.
"Trash White" has everything you could hope for, from dumpster diving jokes to stories about breaking into country clubs. Storm's joke about trying to lose his virginity will have you rolling on the floor as well. This is only the first step for Storm, whose potential is still untapped. On top of a promising stand-up career, he's also done turns in "This Is Us," "Arrested Development," "Sunnyside," and "Plan B." The sky's the limit for the young comedian, even if he appears to be grounded like a veteran in "Trash White."
8. The Fastest Woman on Earth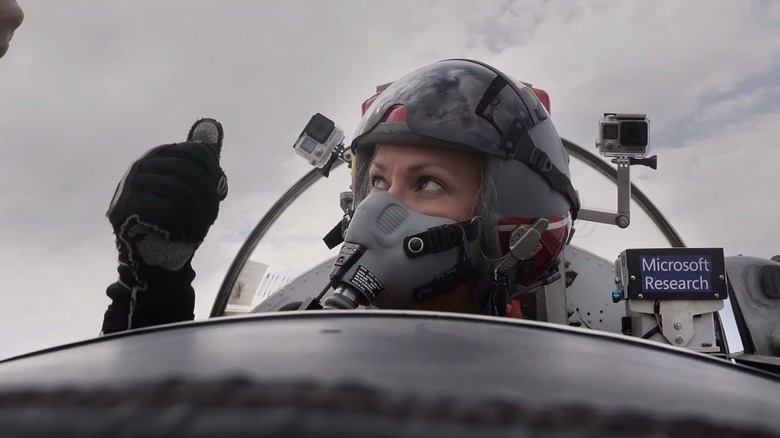 HBO Max arrived with a litany of good documentaries in tow this year, but one of the most fascinating was Christopher Otwell and Graham Suorsa's "The Fastest Woman on Earth." The doc chronicles the life of Jessi Combs, a TV personality and metal fabricator who also happened to be a record-setting race car driver and aviator. Coined the "fastest woman on Earth" because of her four-wheel land speed records, which she set in 2013 (via MSN) and broke in 2016, Combs passed away in 2019 after crashing her race car in the Alvord Desert while setting a new record (according to the BBC).
"The Fastest Woman on Earth" has a big heart and does Combs' legacy more than enough justice. She wanted to be known as the "fastest woman" while living, and took drastic steps to get there by putting herself in incredible danger over and over. The documentary combines an inspirational narrative with loss and triumph. Filmed during the last seven years of her life, "The Fastest Woman on Earth" pays great detail to how Combs' approach to fast living took a toll on her personal life and her own body. It's an incredible, and unfathomably sad, document of an adventurous life met by a tragic ending.
7. A Christmas Story Christmas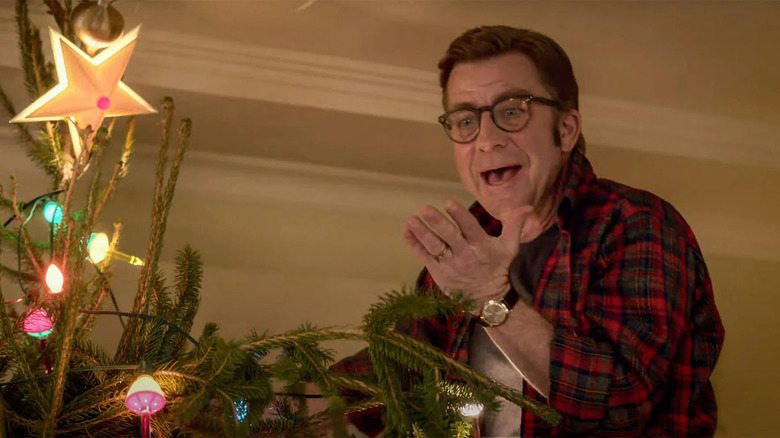 Nearly 40 years after "A Christmas Story" hit theaters, the beloved Ralphie Parker has returned to the silver screen in "A Christmas Story Christmas." Director Clay Kaytis performs a retcon on the existence of the other two sequels, "My Summer Story" and "A Christmas Story 2," and brings many members of the original cast back into the franchise. Face of the franchise Peter Billingsley is back as Ralphie, along with Ian Petrella, Zack Ward, Scott Schwartz, and R.D. Robb.
It's the 1970s in the Midwest now, far away from the post-World War II Indiana that Ralphie and his dysfunctional, all-American family lived in. Ralphie's dad, known as the Old Man, has passed away, and newly christened patriarch Ralphie must shoulder the responsibility of giving his family a great Christmas while reuniting with his longtime pals Flick (Schwartz) and Schwartz (Robb). Now-retired actress Melinda Dillon doesn't reprise her role as Mrs. Parker, but veteran character actress Julie Hagerty is a solid replacement.
It's surprising that, given the legacy "A Christmas Story" has cultivated over the years, it took this long for a proper sequel to come about, but it was worth the wait. "A Christmas Story Christmas" doesn't attempt to do too much, but it retains the spirit that made Bob Clark's original movie, and Jean Shepherd's characters, so adored. The replayability of "A Christmas Story Christmas" isn't as powerful as its predecessor's, but that doesn't detract from the wholesome electricity Billingsley instills in the grown-up version of the character that made him famous.
6. Chris Redd: Why Am I Like This?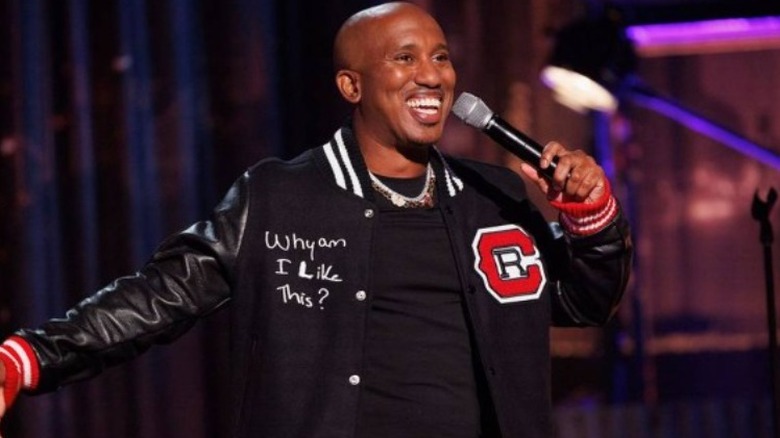 After spending five years on "Saturday Night Live," Chris Redd took to the stage by himself in "Why Am I Like This?," his first stand-up special. In 2019, he made "But Here We Are," a comedy album put out by Comedy Central Records, but "Why Am I Like This?" marks the comedian's first-ever foray into big production stand-up. The hour-long special was directed by Richie Keen, who's helmed episodes of "It's Always Sunny in Philadelphia," "The Goldbergs," "Young Sheldon," and "Shameless."
Before leaving "Saturday Night Live" in 2022, Redd found himself landing roles in shows like "Love," "Detroiters," and "Kenan," along with movies like "Joker" and "Popstar: Never Stop Never Stopping." "Why Am I Like This?," however, cements Redd as a comedic star. He radiates onstage confidence, and his charisma bleeds into spot-on impressions and infectious gags. The special isn't immune to getting somber and serious, especially when he touches on his time as a drug dealer, or when he transcribes his own reckoning with fame.
What makes the special so worthwhile is how genuinely Redd presents himself. He's down-to-Earth and relatable, unafraid of admitting to the more embarrassing moments in his life, like how he cried on a boat while a woman twerked beside him. Though Redd was not the most famous name to leave "Saturday Night Live" after the 2021-22 season, "Why Am I Like This?" propels him to the very front of the pack.
5. Citizen Ashe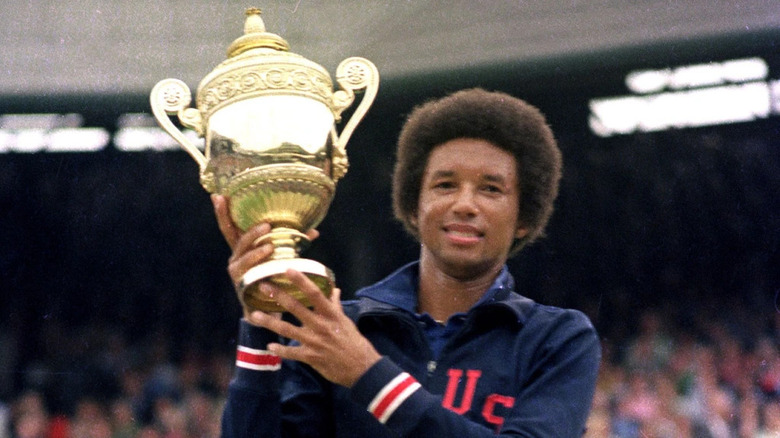 Rex Miller and Samuel D. Pollard's documentary about Arthur Ashe is the best screen sports biography of 2022. Ashe, who was as great a humanitarian as he was a tennis player, lived an exemplary life that has long deserved a proper celebration in film.
The documentary contains never-before-seen interview footage and audio recordings of Ashe, as it attempts to traverse the entirety of his larger-than-life career in the spotlight. From his historic U.S. Open victory in 1968 to his years spent advocating for civil rights and social change after the assassinations of Martin Luther King, Jr. and Robert Kennedy, Ashe's life is not placed under the microscope, but celebrated with gratitude.
Tennis greats Billie Jean King, John McEnroe, and Lenny Simpson are featured variously throughout the 95-minute runtime, along with civil rights activist Harry Edwards and Ashe family members Jeanne Moutoussamy-Ashe and Johnnie Ashe. Sports documentaries are a dime a dozen in the 21st century, but "Citizen Ashe" rises far above in its spectacular singularity.
4. Navalny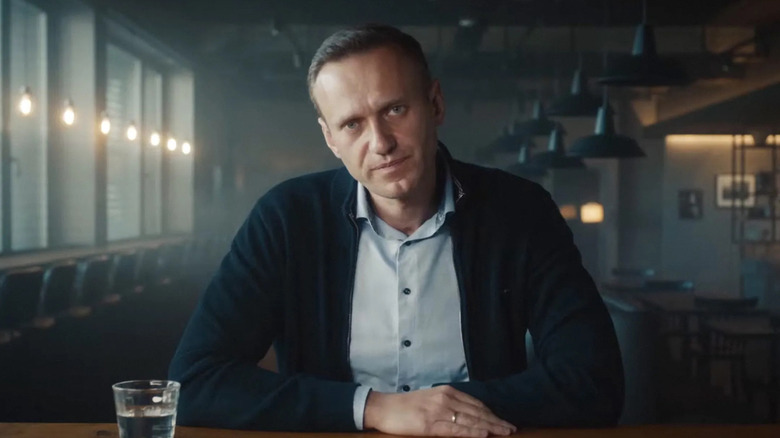 "Navalny" is a complicated documentary that explores the story of Russian anti-authoritarian Alexei Navalny, who was almost poisoned to death by Novichok, a nerve agent. As if the camera crew is intruding and what we watch unfold is privileged information, audiences are tasked with following Navalny during his recovery in Berlin, as he searches deep within and outward for an explanation about his assassination attempt. We feel empathy for him, as his rebellion against Russian authorities placed him in grave danger. When he decides to return to his home country, we can't help but root for his perseverance.
Times UK critic Carol Midgley called "Navalny" an "emotional rollercoaster of a film." As audiences are enraptured by its absurdity, charm, political mystery, and exploration of Russian history, there are no uninteresting moments, especially when Navalny copes with his suffering through a lighthearted outlook on the impending darkness. "Navalny" is HBO's best documentary of the year, and maybe the best documentary across all streaming platforms completely.
3. Kimi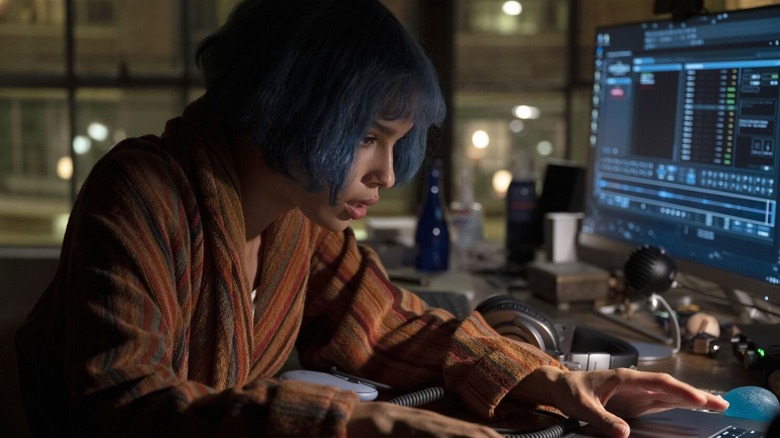 Directed by Steven Soderbergh, the man who also made "Erin Brockovich," "Contagion," "Ocean's Eleven," and "Traffic," "Kimi" is a great thriller with a COVID-related spin. Zoe Kravitz shines as the lead, while Rita Wilson, Byron Bowers, India de Beaufort, and Emily Kuroda round out the terrific supporting ensemble.
"Kimi" follows Angela Childs (Kravitz), an agoraphobic tech worker and assault survivor who, working remotely, stumbles upon a recording of a violent sexual assault. Angela wants to report the footage, but is tasked with finally leaving her apartment. In doing so, she is met with resistance and violence as she attempts to find justice for the woman who was assaulted. It's an edge-of-your-seat thriller that often mimics everyday horrors.
"Kimi" is an urgent story about survivors and reparations told within a climate that needs more of them. It's a harrowing depiction, led by Kravitz in one of her best performances to date, as she instills immense heart and grief into a character who must face her trauma head-on. The movie's rewatchability is impacted by the heaviness of its subject matter, but it nonetheless shines as one of HBO's finest movies of 2022.
If you or anyone you know has been a victim of sexual assault, help is available. Visit the Rape, Abuse & Incest National Network website or contact RAINN's National Helpline at 1-800-656-HOPE (4673).
2. The Fallout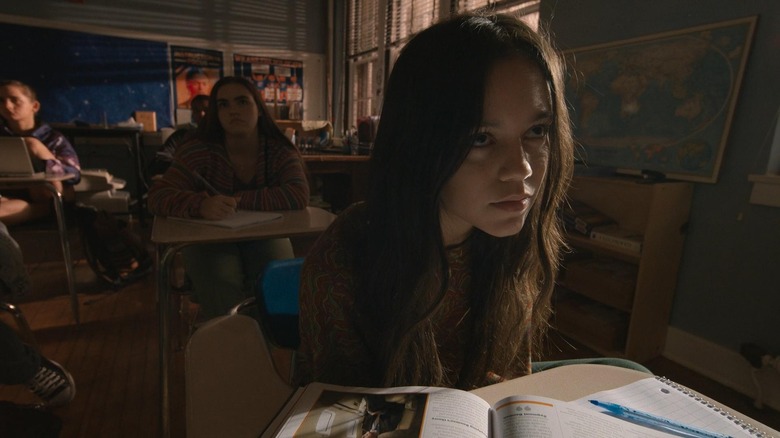 The directorial debut of Megan Park, who's famously known for playing Grace Bowman in "The Secret Life of the American Teenager," "The Fallout" is a topical film about a young high school student grappling with the trauma, survivorhood, and grief of a post-school shooting life.
Jenna Ortega stars as Vada, who survives a school shooting by hiding in a bathroom and is tasked with a case of PTSD that's rendered her depressed and isolated. She starts making new friends and putting herself out into the world again, going to parties and experimenting with drugs to combat her stress. There seems to be a reconciliation awaiting her, but when a climactic phone notification alerting her of another shooting in America triggers a panic attack, it's a painful reminder that the end is nowhere near in sight.
What makes "The Fallout" so compelling is how it depicts the importance of friendships. Ortega's chemistry with Maddie Ziegler, who plays Mia, is mesmerizing, as their characters find solace and healing within each other's graces. "The Fallout" is an emotional watch, especially if you struggle with anything related to school shootings. But if you are able to sit through the emotional upheaval and grief, "The Fallout" is a raw, powerful portrayal of the stories that are often omitted from news headlines: the mental health of the survivors.
If you have been impacted by incidents of mass violence, or are experiencing emotional distress related to incidents of mass violence, you can call or text Disaster Distress Helpline at 1-800-985-5990 for support.
1. Jerrod Carmichael: Rothaniel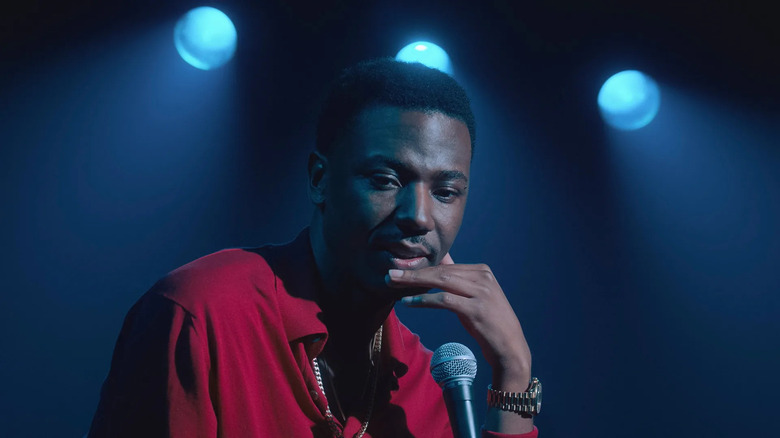 Jerrod Carmichael has had a remarkable 2022. His emotional feature directorial debut, "On the Count of Three," saw a theatrical release and garnered critical acclaim, while his stand-up special, "Rothaniel," hit HBO Max in April and remains the streaming service's most profound release of the year. Comedians like Carmichael are not reinventing the medium so much as they are expanding its boundaries and daring his peers to match his genius. "Rothaniel" is singular in its methodical perfection, playing like a film rather than a stand-up special.
"Rothaniel" initially made waves because Carmichael reveals that he is gay in the film. But the most powerful thing about the special is how, despite that important self-revelation, Carmichael ends it no more certain of his newfound vulnerability than he was at the opening mark. So often the special blurs the line between confessional dramedy and traditional stand-up, thanks to the dynamic and complex delivery that Carmichael has perfected.
Nothing within the specials feels too scripted: Carmichael pauses a lot, sits in silence, talks about using dating apps and having his mom "pray the gay away." It arrives with a therapeutic aura, as if Carmichael is workshopping his material at the last minute. For now, "Rothaniel" is the best thing Carmichael has done, and has even notched him an Emmy Award. It's stunning, unforgettable, and painfully, sometimes awkwardly, honest. Whatever comes next for Carmichael is sure to sing, but what a joy it is to just sit with this special as long as we can.