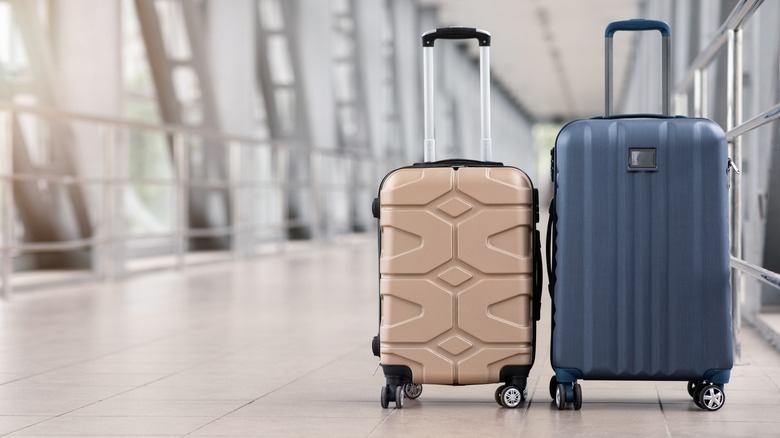 When some people think about going on vacation, they immediately think about relaxing on a tropical beach vacation with a nice drink in hand. While taking a moment to relax is always welcomed, some prefer something with more thrill. According to SWNS Digital, a study conducted in 2021 revealed that 38% of those studied preferred an active or adventurous vacation versus a relaxing getaway. This sentiment might be because many who go on vacation are looking for something radically different from their daily life. Another reason many seek thrills is that it's the best way to clear your head of everyday problems (via Blue Lion Safari).
Taking an adventurous vacation is a great way to get out of your routine and push yourself out of your comfort zone. From ziplining to skydiving, many activities add some adrenaline to your vacation. Whether you are a beginning thrill-seeker, an advanced adrenaline lover, or your New Year's resolution was to travel more, there is always a new activity to check out.
New Zealand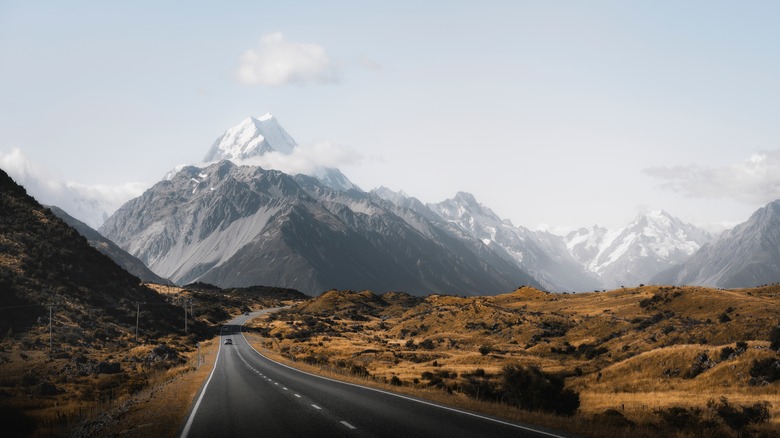 Often considered the adventure capital of the world, New Zealand has an activity for almost every type of adventure seeker. From water to mountain activities, there's plenty to do, no matter what vacation you take. The New Zealand Tourism Board touts activities like skydiving, rafting, ziplining, bungee jumping, and rafting as some of the top popular activities. Another unique experience you can have is ZORB. Here you can roll down hills in giant inflatable balls, some containing water, at the largest ball rolling park in the world. ZORB is the perfect activity if you want to get some adventure with the family.
Zambia
Considered one of the most popular destinations in Africa, Zambia has quickly become a favorite for those looking for a thrilling vacation. Besides taking in the beauty of nature, Zambia has plenty of safari and water adventures. Depending on the water levels of the season you visit, you can take the chance to do some river rafting, river boarding, and kayaking. If you want to stay on land, you can enjoy lion walks, elephant trails, and gorge swinging. If you want something less risky, you can take a safari trip which has made the region famous (via Siyabona Africa).
St. John, U.S. Virgin Islands
While St. John may be the smallest of the U.S. Virgin Islands (via Britannica), there is no shortage of activities you can do on the islands. While you can take some time to lay out and read a book on the beach, you can also explore all the adventures the island offers visitors. Tripadvisor recommends some of the most popular activities, which include snorkeling, hiking, and night kayaking. The island is filled with plenty of animals, plants, and sights to fill your day with adventure. From swimming with the turtles to exploring the caves, there's always a fun activity around the corner.
Pemba Island, Tanzania
Located north of Zanzibar, Pemba Island is starting to gain attention as the perfect place to vacation (via Audley). Pemba Island gives you a slightly more rural way of vacationing but delivers plenty of things to do. Tanzania Specialist recommends snorkeling and diving as the best way to take in some of the coral reefs, which are famous worldwide for their beauty. From knee boarding to a dolphin safari, there's an adventure for any age or thrill level. You can even take some time at the flying fox sanctuary and have some fun with these magnificent animals known to the area.
The Swiss Alps
It's impossible to think about the Swiss Alps and not immediately think about all the snow activities you can do. From snowboarding to sledding, the Swiss Alps has many ways to have fun in the snow. There's also the option to hike some of the most famous mountains in Europe. However, if you are up for the challenge, you can do snow hiking and take in the breathtaking views that draw visitors each year. While the trails may be some of the steepest in the region, they give you unbelievable views that make it all worth it.