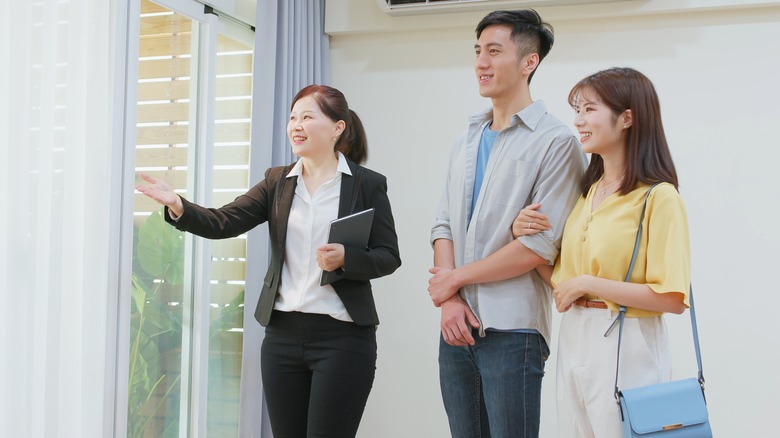 With so much information instantly available, it's easy to read in-depth about any topic, from healthcare to finances. When buying or selling a house, a savvy consumer should probably research what to expect, the terms you need to know, and what red flags to look for; you catch our drift. But all that instant information does not replace the breadth of experience that a professional real estate agent has. As Hub Spot explains, it takes three to twelve weeks to obtain the education necessary to become an agent. Depending on the U.S. state, this coursework takes from 40 to over 150 hours, and then the potential agent must pass a licensing exam. Additionally, most states demand ongoing training sessions from real estate agents.
This is why the interest of professionalism — and being polite — licensed realtors have a handful of things they would like to tell you directly, especially when you're going off course. Sure, you may have read some good articles or talked with friends or co-workers, but a realtor has worked with clients and moved houses from one owner to another dozens, if not hundreds, of times. We're going to step in here and clear up any potential communication clutter with five things your realtor wished you knew.
You need a realtor, and you are not a realtor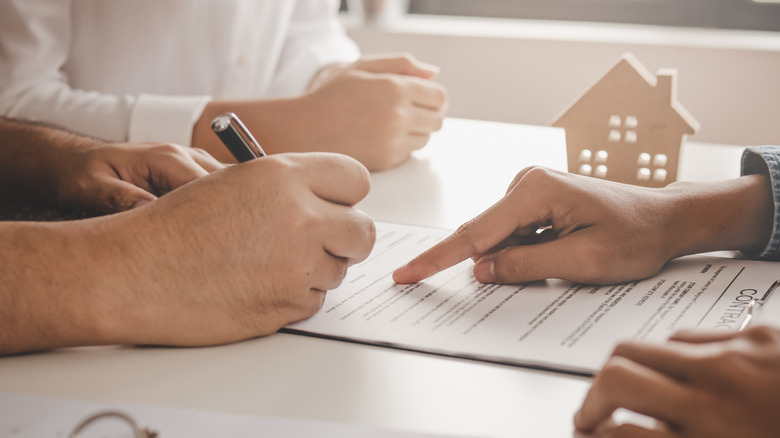 The first is to remember that you are not a licensed realtor. Sure, you know what you want from the sale of your house or what you want when buying a house. Your priorities are important to your real estate agent, and their job is to listen and help you get what you want. They know how to negotiate, when to push, and when to let go of a minor detail. They can also help you decide what terms are reasonable and which are ridiculous.
Home Light offers a great way to think about how a realtor can help you during the buy/sell process. An agent has real estate superpowers because of their background, experience, and available tools. They can find houses you can't, aid the lending process, and have a network of people to assist with inspecting a house, making repairs, and correcting noted violations. Investopedia also explains several reasons you need to listen to your agent during the home selling/buying process. As they point out, realtors help both sides of a deal avoid hyper-emotional decisions and also help with avoiding any disclosure or legal issues since their paperwork is designed to protect all parties.
Yes, you need a realtor. No, you are not a realtor. So please stand back and let them do their job for you.
You need to clean and declutter
For sellers, the thinking may go like this: The dust/pet hair/lint isn't that bad … the windows are clean enough for me … and so on. Realtors want you to know the truth: Potential buyers are gauging your house on its cleanliness. After all, if it's not sparking, what else has been left undone? To give you an idea of the must-dos, Rocket Mortgage has a checklist for cleaning and organizing a soon-to-be-shown space.
Then there's the clutter. As Green Residential indicates, you need to get rid of your personal items so the buyer can envision their items in place. How far you take this purge is up to you. Becoming Minimalist has tips on conducting a deep declutter, which is a great way to think about the things you no longer want to keep, much less move. The bottom line is to make the rooms as open and breezy as possible and keep everything clean throughout the sale process. If you ask, a realtor will say point blank — clean and declutter your home and keep it clean and decluttered until the house is sold.
Staging is imperative
This is related to our previous point but is important on its own. What works for you most likely doesn't work for the general public, AKA the people thinking about buying your house. You might think your rooms are perfect, but most likely, you love the place, so your opinion is more than a little bit biased. Consequently, when your realtor introduces the idea of staging a house, don't turn it down.
As the National Association of Realtors indicates, 82% of buyer's agents said a staged home helped their clients better picture themselves living in the house. Decluttering and depersonalizing are good first steps, but more, neutral paint should replace more individualized choices. The Palette Muse also notes that staged houses are more appealing to a potential buyer. This website describes in depth how staging helped sell a house and has a cautionary tale for people who don't believe staging can help. Flat out — listen to your realtor. Stage the house, especially if it's a vacant house.
Don't trust websites for pricing
We mentioned doing a bit of research. What we should have said is to do a bit of research while keeping one foot in reality. Watching aggregator sites like Zillow and Trulia and trusting them for accurate pricing is an exercise in futility. Forbes is clear that Zillow tends to oversell houses and guestimate their worth above their actual value. These websites will say they are working off a formula that brings them to a median price, but as the article points out, the most accurate selling price will come from an estimator or a professional real estate agent.
Real Estate Witch agrees with that assessment, stating that Zillow and Redfin estimates have large margins of error. Again, the site says the best estimate will come from a realtor or appraiser, although online resources aren't a bad place to begin if you're just starting. Remember, too; websites are crunching numbers for thousands if not millions of listings in all areas of the country, where all sorts of factors can fluctuate. When it's time to put your house on the market, it's time to enlist a local professional.
Leave emotion at the door
Realtors know this is hard. They've worked with people dozens of times, which is another reason you should never sell your house without hiring an agent. But there are two things realtors want you to keep in mind. First, sellers have to understand it's all about the buyer. And secondly, emotion, from tears to temper tantrums, has no place in a real estate transaction, so get a support network going, do a lot of yoga or running, but leave emotion behind.
As the Lansing State Journal points out, it's important to understand this is strictly a business process, and potential buyers cannot take the rejection of their offer personally. A realtor will remind you to keep moving toward the next potential home and not lose heart. Additionally, it's best to focus on what your family absolutely has to have rather than what they'd like. Open Door agrees and encourages sellers to think of their house as nothing more than a commodity — one that has to look its best. Realtors help sellers promote the house itself — its best qualities and features — so buyers can envision themselves living happily ever after.