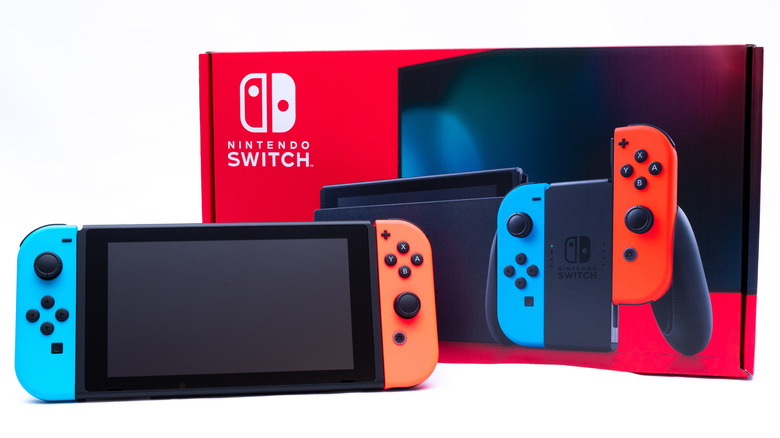 We may receive a commission on purchases made from links.
Black Friday is nearly upon us. The jingles are in the air and the ads are playing on every platform, signaling the season when electronics are marked down to the lowest prices that consumers can generally find them all year round. Not only is it an opportunity for savvy shoppers to throw elbows for a big screen T.V., but it's also one of the few times when gamers can expect to find Nintendo Switch products on sale. Nintendo has a bit of a reputation for never dropping its prices. This is presumably due to the exclusivity of its games to Nintendo consoles, and the fact that the company's business model seems to rely more heavily on the sale of first-party games than other console manufacturers.
Black Friday appears to be something of an exception to this, however. It's one of the few times when gamers will find sales that make pricey Switch-related purchases a little easier to swallow. Some of these revolve around special console bundles, while others involve discounts on games, accessories, or memberships. It's entirely possible that new deals will be advertised as Friday draws closer, but here are the best ones that have been announced for Black Friday 2022 so far.