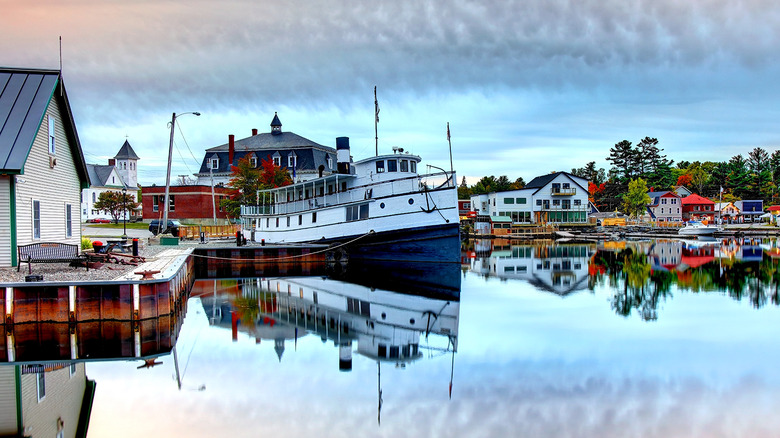 The United States has some truly mesmerizing lakes throughout the country, and as a result, many postcard-worthy lakeside towns.
Coeur d'Alene, Idaho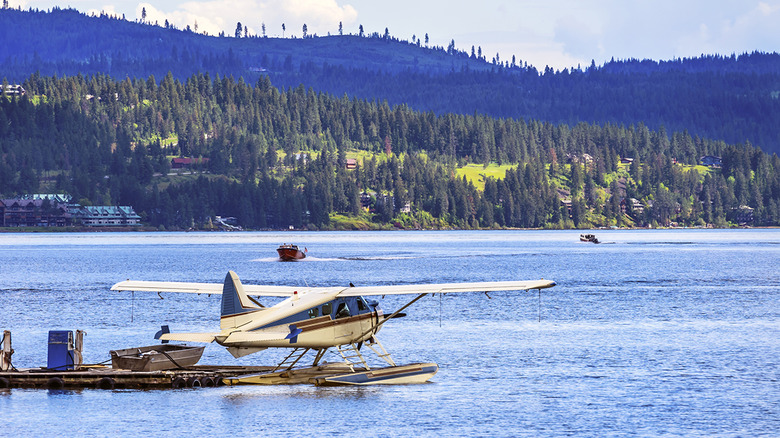 Coeur d'Alene, Idaho, is a picturesque town home to a lake of the same name, as well as a historic resort that's the best hotel in the state. More than 55 other lakes are also located nearby.
Lake Geneva, Wisconsin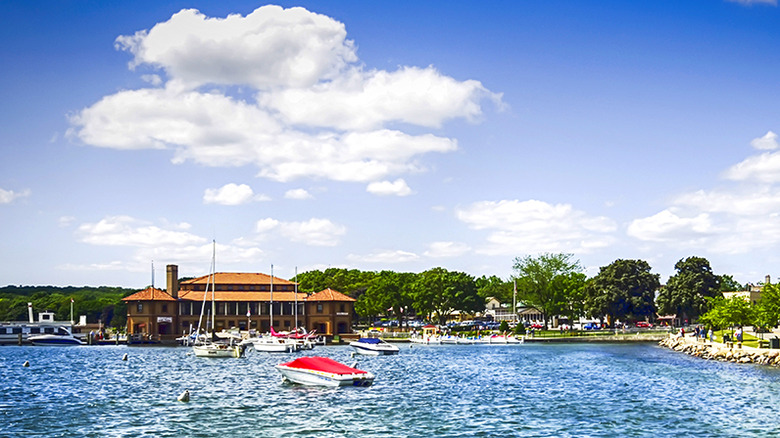 One of the best coastal towns in America, Wisconsin's Lake Geneva has a lake popular for sailing, as well as surrounding golf courses and miles of hiking trails.
Lake Placid, New York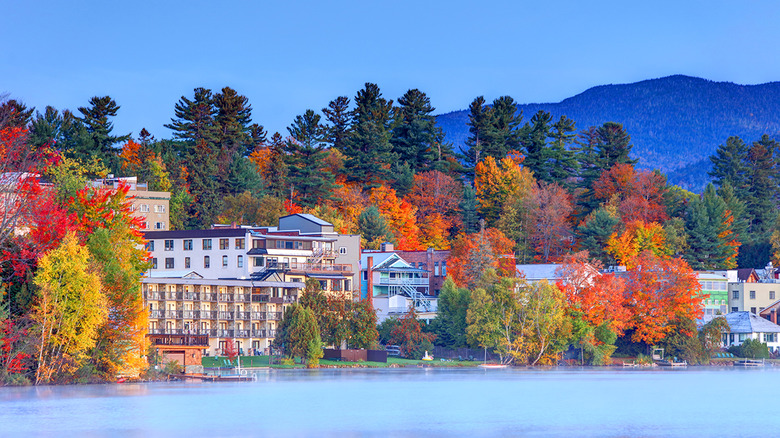 Situated in New York's Adirondacks, Lake Placid is an amazing mountain town with breathtaking scenery that changes with every season.
Okoboji, Iowa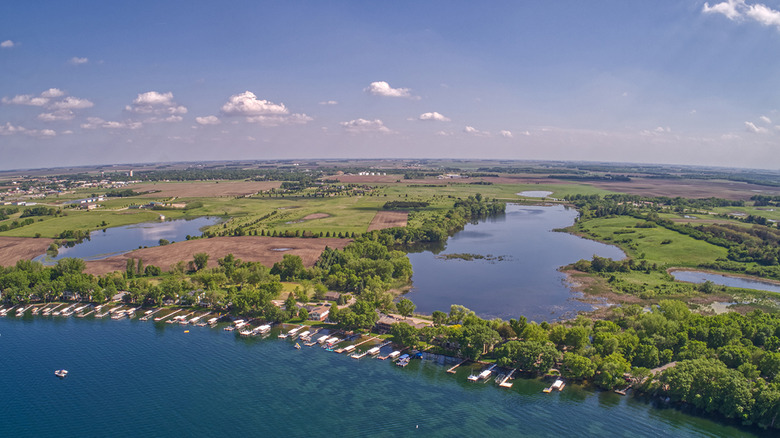 Okoboji and its surrounding area is a relatively unknown American gem that's part of the Iowa Great Lakes area.
South Lake Tahoe, California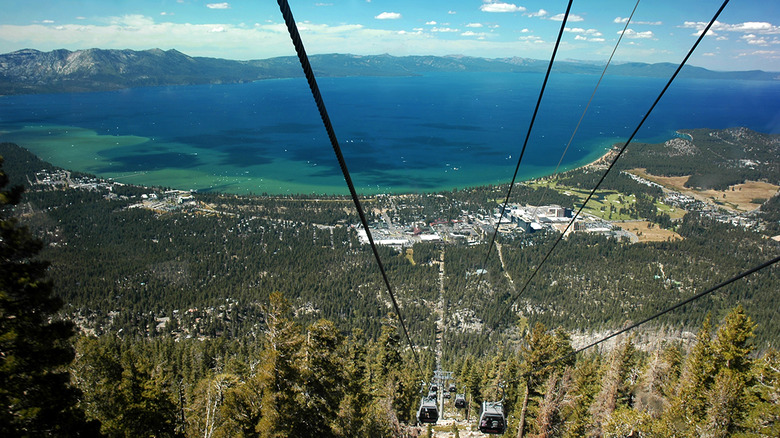 A highly popular place year-round, Lake Tahoe is located in the Sierra Nevada Mountains of Nevada and California. One of the lovely towns situated on North America's largest alpine lake is South Lake Tahoe, California.
Traverse City, Michigan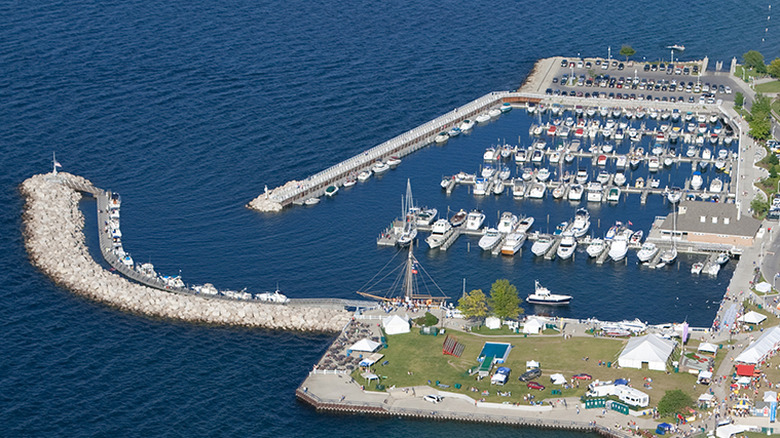 Sandpoint, Idaho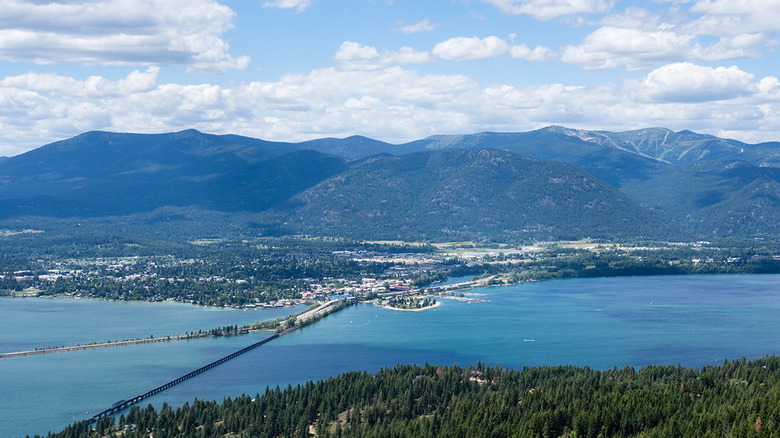 Grand Marais, Minnesota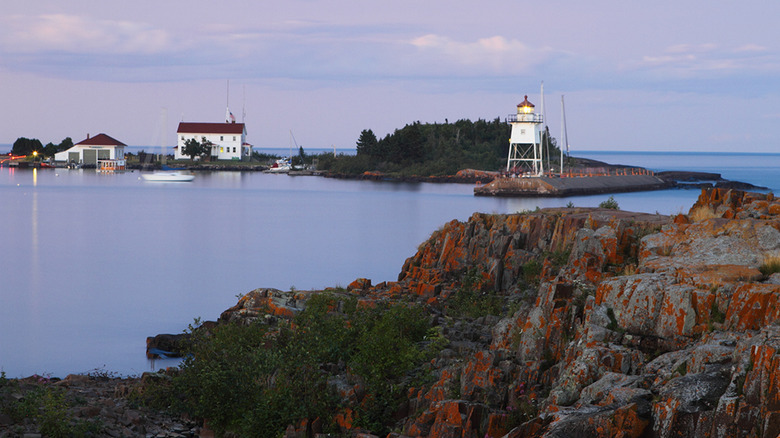 Lake Havasu City, Arizona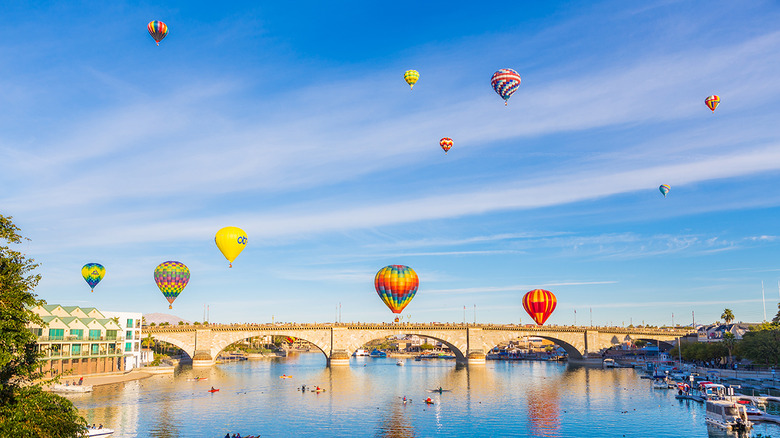 Near the border of California, Lake Havasu, Arizona, is a beachy spot in a landlocked state. It has 18 parks, more than 355 bird species and desert skies perfect for stargazing.
Seneca, South Carolina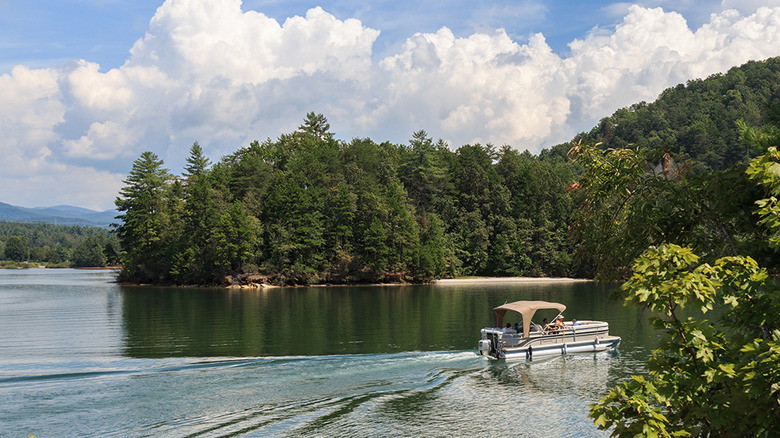 Located in the foothills of the picturesque Blue Ridge Mountains in South Carolina, Seneca sits on Lake Keowee and is home to great Southern food, boutique shops of all kinds and plenty of natural beauty.
Peoria, Illinois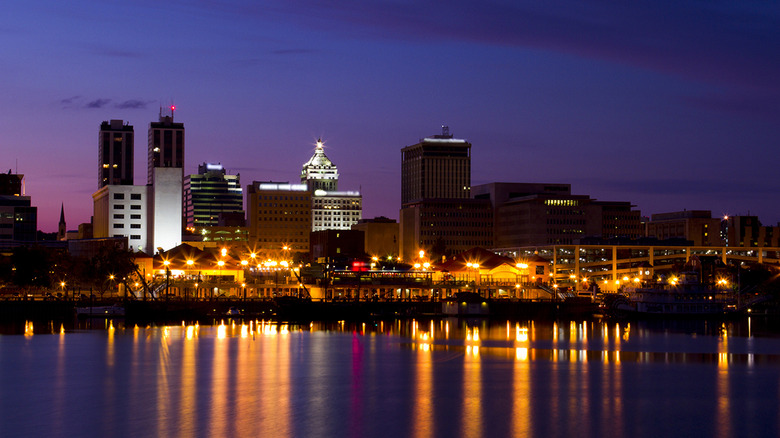 Situated on the Illinois River, specifically the part that is Upper Peoria Lake, the town of Peoria is known for being the home of Grandview Drive. The drive and park has scenic trails for hiking, biking and walking.
Dandridge, Tennessee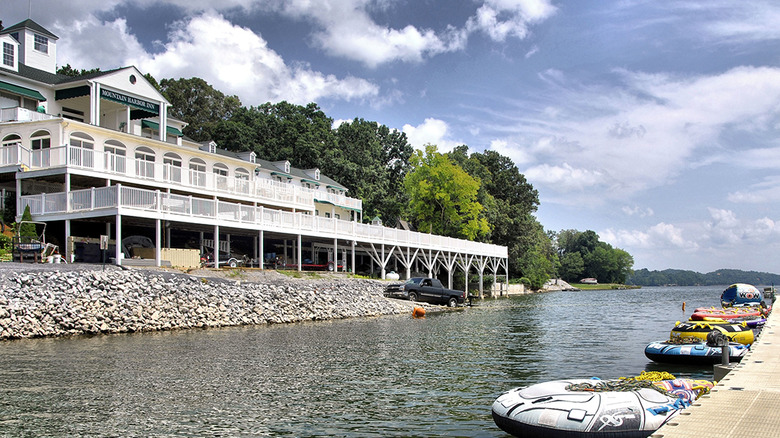 Dandridge, Tennessee, is a great place for retirees and the second oldest town in the state. With a downtown that's a registered National Historic District with 21 historic sites, Dandridge sits on Douglas Lake.
Erie, Pennsylvania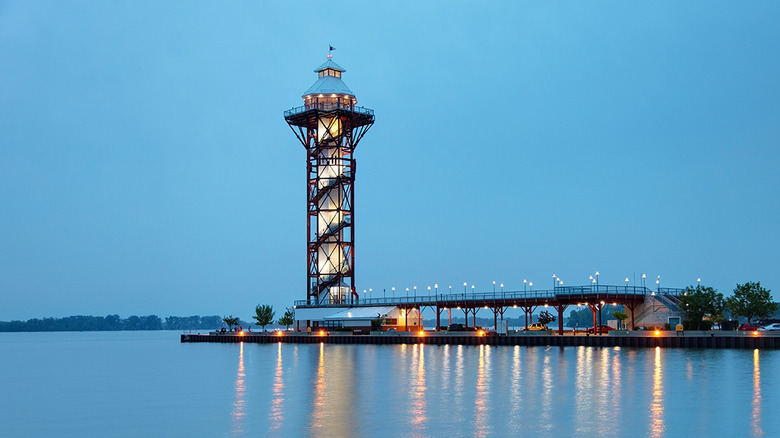 The town of Erie, Pennsylvania, was named after the Great Lake it sits on. Right off its shores lies the 3,200-acre peninsula known as Prequel Isle State Park, an underrated park that serves as the state's only so-called seashore.
Guntersville, Alabama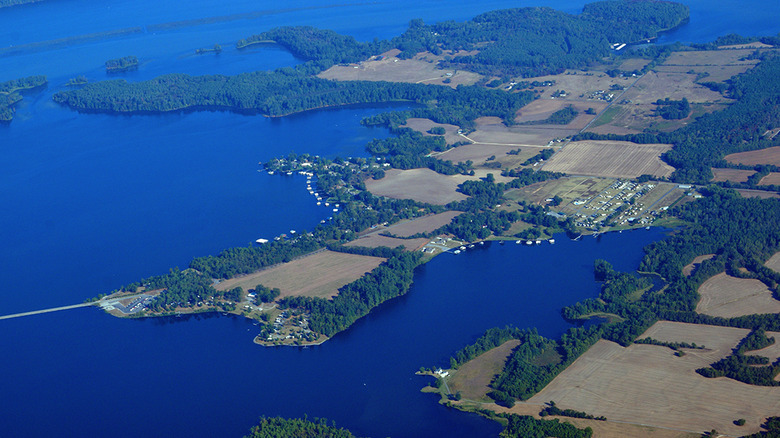 The northern Alabama town of Guntersville is surrounded by the lake of the same name, as well as beautiful mountain scenery and greenery. Guntersville has nearly 1,000 miles of shoreline with its lake, which is lined with trees that are especially incredible in the fall.
Holland, Michigan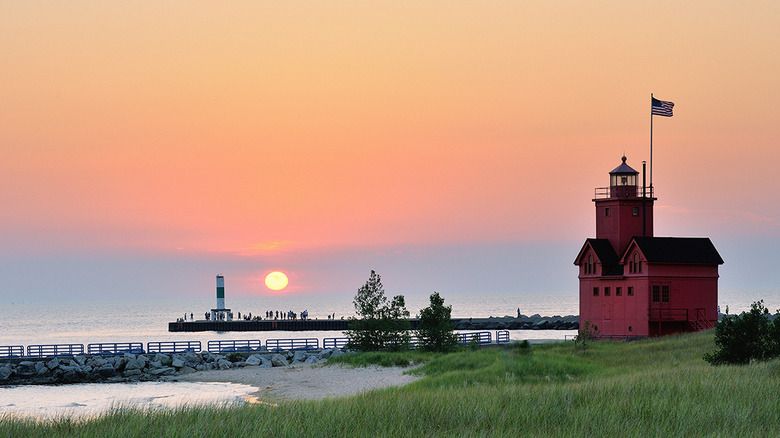 Holland — the town in Michigan, not the country — absolutely comes to life in the spring, when its 6 million tulips come into bloom. Located on Lakes Michigan and Macatawa, the town feels like it's in Europe due to its strong Dutch heritage.
Greenville, Maine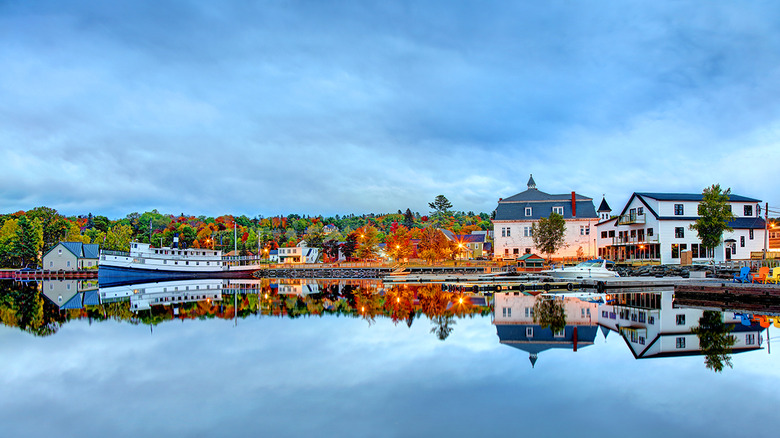 Located on the largest lake in Maine, Greenville is known for its moose population, with hundreds of sightings in the spring. Fishing and boating are common on Moosehead Lake, in the middle of which lies Mount Kineo, a perfect spot for hiking.
Blairsville, Georgia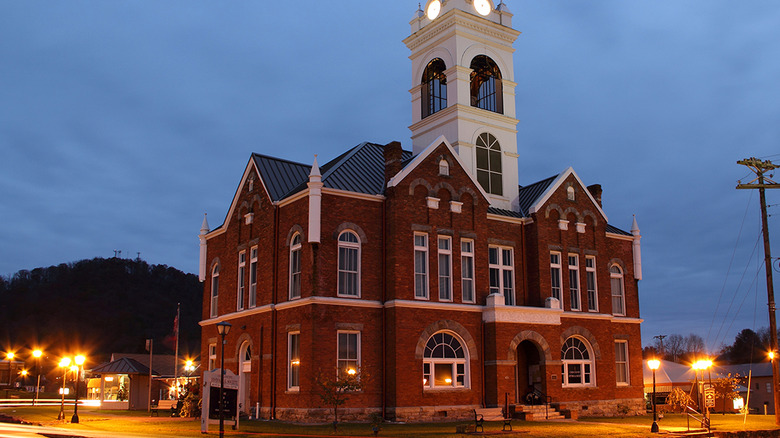 Lake Nottely provides more than 100 miles of shoreline to the town of Blairsville, Georgia, which is also surrounded by mountains and has numerous hiking and horseback riding trails, as well as wineries and farms selling fresh produce.
Mammoth Lakes, California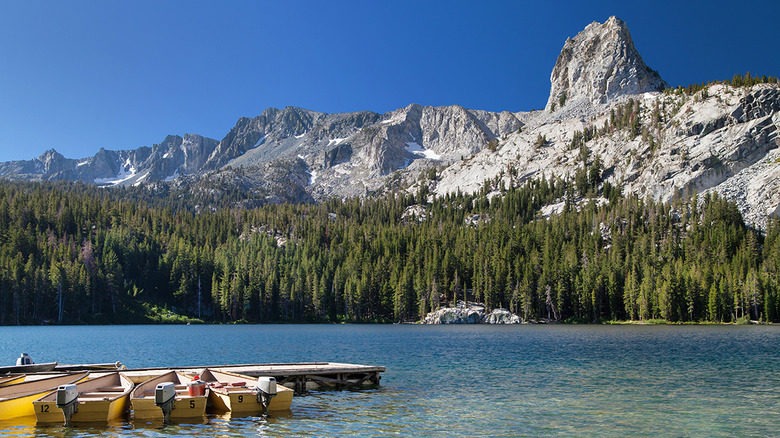 A popular skiing spot, Mammoth Lakes, California, is beautiful year-round with all kinds of outdoor activities, including a hiking system with more than 300 miles of trails.
Branson, Missouri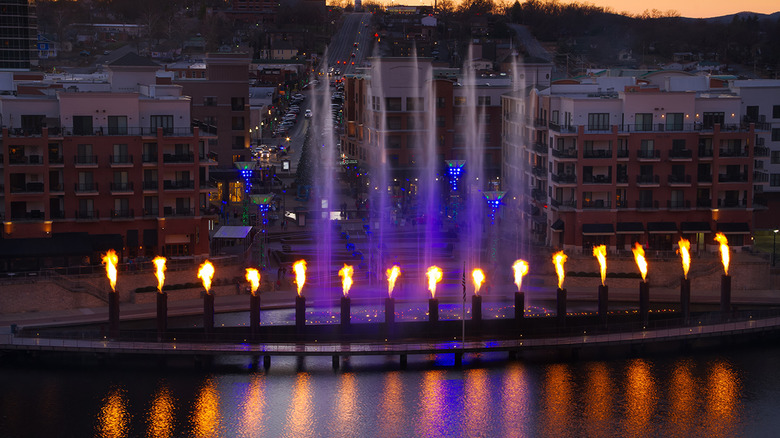 Branson, Missouri, is a town located in the Ozarks, with forests, parks and campgrounds, as well as three lakes. When available, scenic train rides on the Branson Scenic Railway wind through the area's bridges, tunnels and natural landscapes.
Chelan, Washington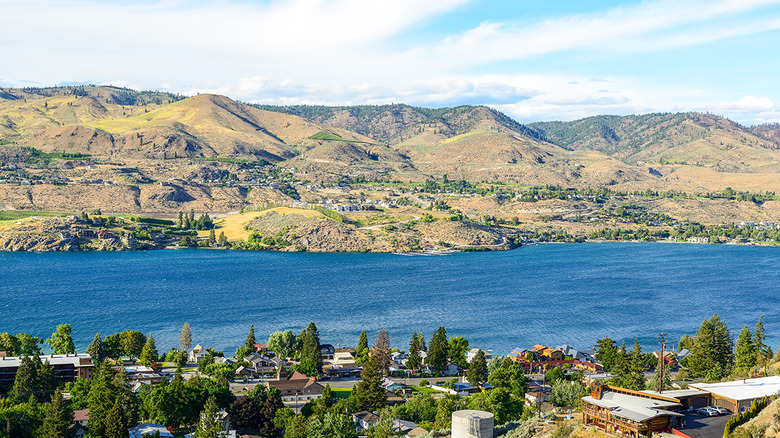 A place that generally only West Coasters know, Chelan is a small Washington town that sits on the southeastern end of the lake of the same name. Its 12-acre Riverwalk Park has a mile-long river loop with scenic views and spots for fishing and picnicking.
Burlington, Vermont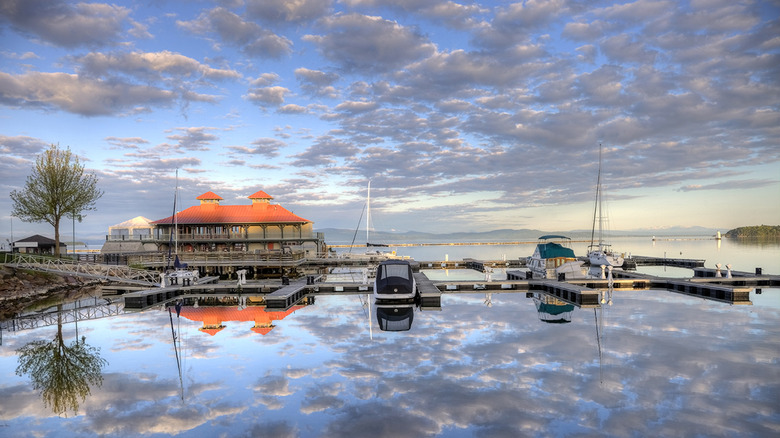 Lakeway, Texas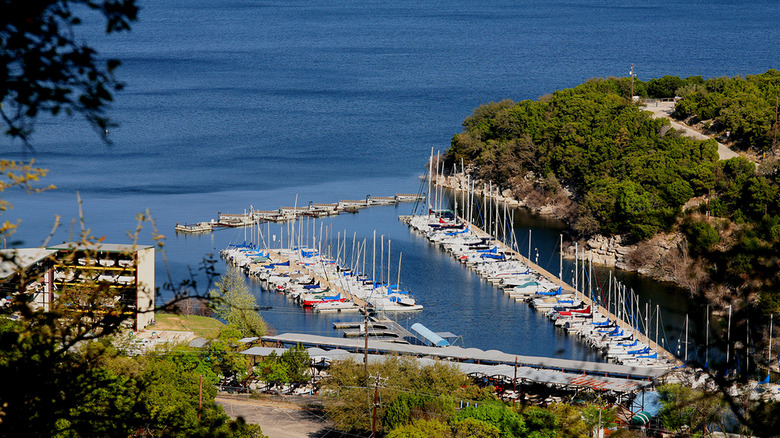 Laconia, New Hampshire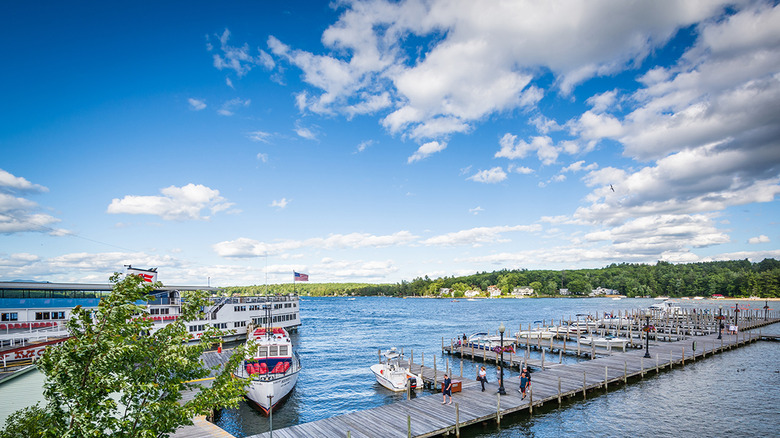 Laconia, New Hampshire, is home to an old-school boardwalk and five beaches, as well as multiple parks. Located next to Lake Winnisquam, the town also surrounds the smaller Paugus Bay.
Duluth, Minnesota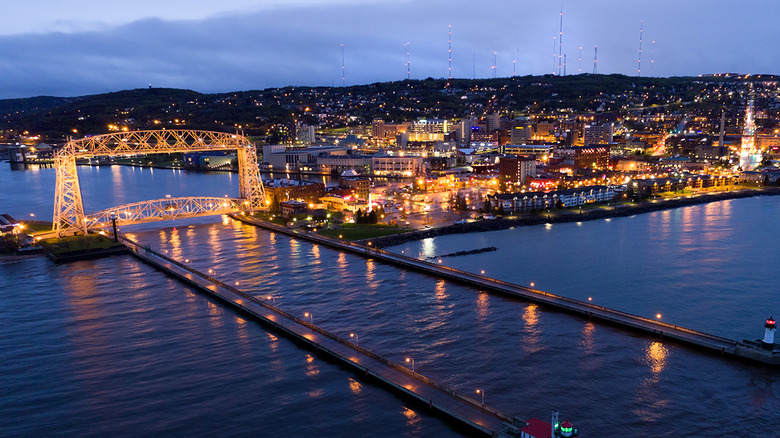 The town of Duluth, Minnesota, gets some of the most snowfall in America, but when the ice melts in its warmer months, Lake Superior comes alive with fishing, sailing and even ship watching.
Grand Lake, Colorado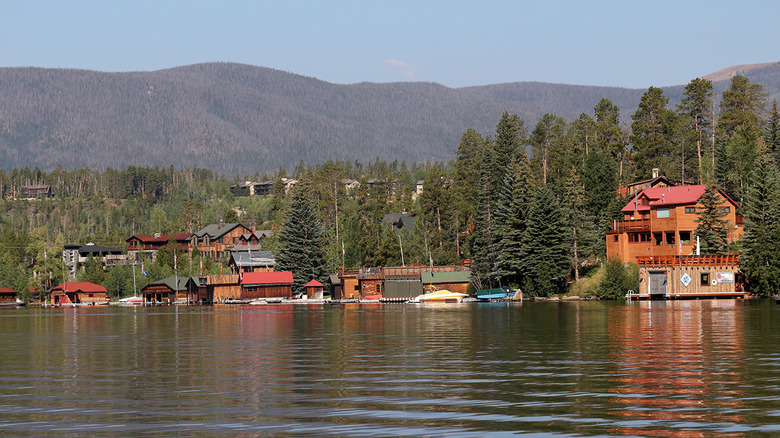 Grand Lake is considered the "Western Gateway" to Rocky Mountain National Park, one of the best national parks in America. Sitting at an elevation of more than 8,000 feet, the Colorado town is also home to one of the west's oldest yacht clubs.
Ithaca, New York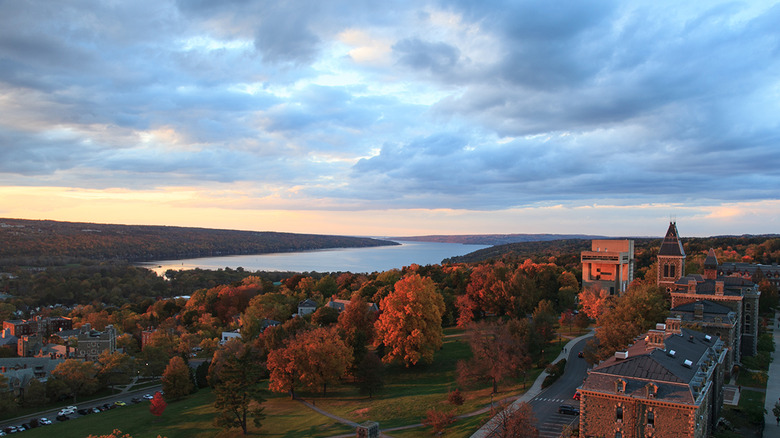 Most well known for being home to Cornell University, which has one of the most beautiful college campuses in America, Ithaca is part of New York's Finger Lakes region, with plenty of hiking trails and waterfall scenery.
Lakeland, Florida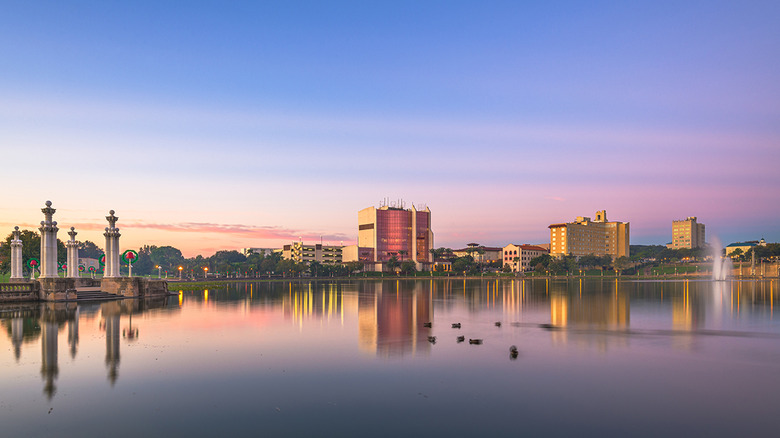 There's a lot more to Florida than just beaches and Disney resorts, and Lakeland is home to an art museum, botanical garden and Florida Southern College, which has the largest on-site collection of architecture by the legendary Frank Lloyd Wright.
Bigfork, Montana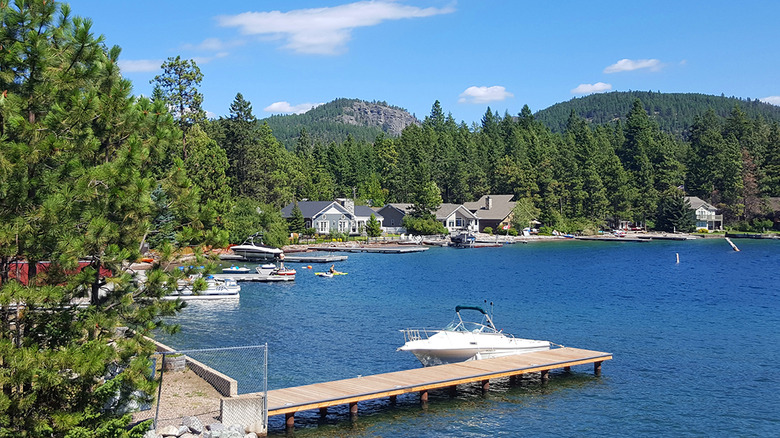 Surrounded by majestic mountains, Bigfork is a top Montana skiing destination with a lake popular for fishing, boating and swimming, as well as whitewater rafting on the Flathead River.
Mackinac Island, Michigan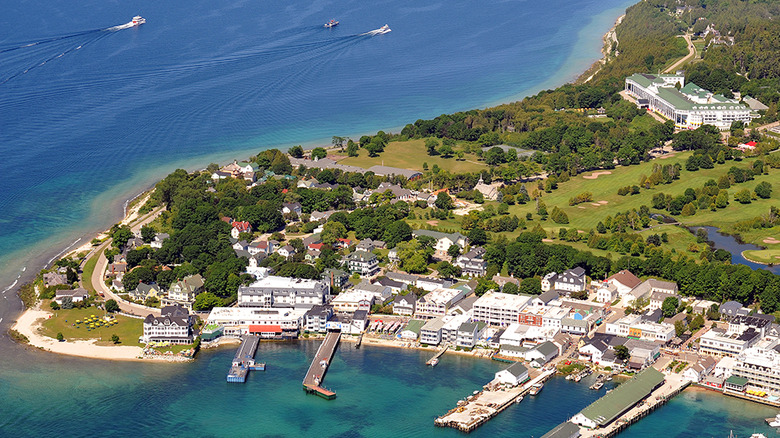 Mackinac Island is a town that looks like it's stuck in time thanks to its Victorian architecture and use of horse and buggy rather than cars throughout the island.
Elmore, Vermont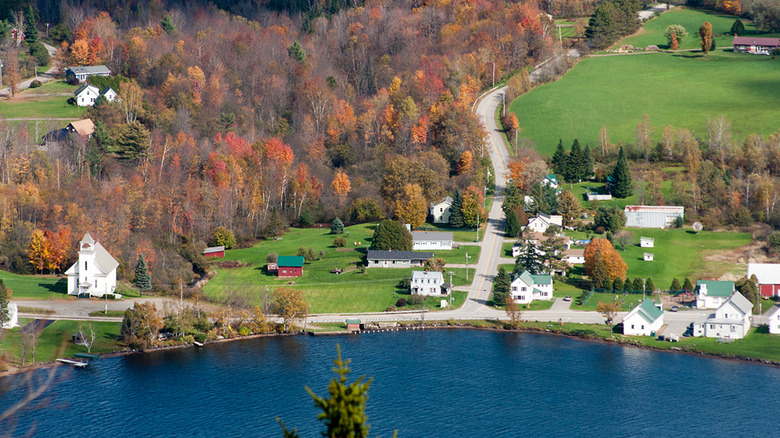 Most of Elmore is covered in the enchanting forests of Vermont, but the town is also notable for the lake and mountain of the same name.
Whitefish, Montana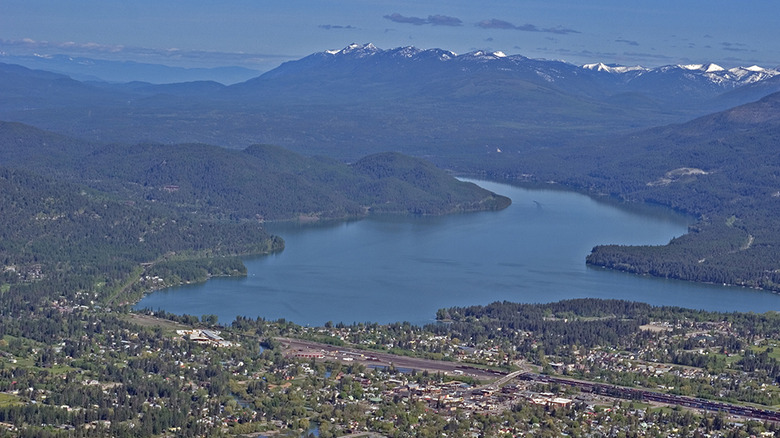 Located on the edge of Glacier National Park, Whitefish, Montana, has been known to be a celebrity hotspot. In addition to skiing, it's a great place for hiking, fishing, biking, kayaking and more.
Lake Lure, North Carolina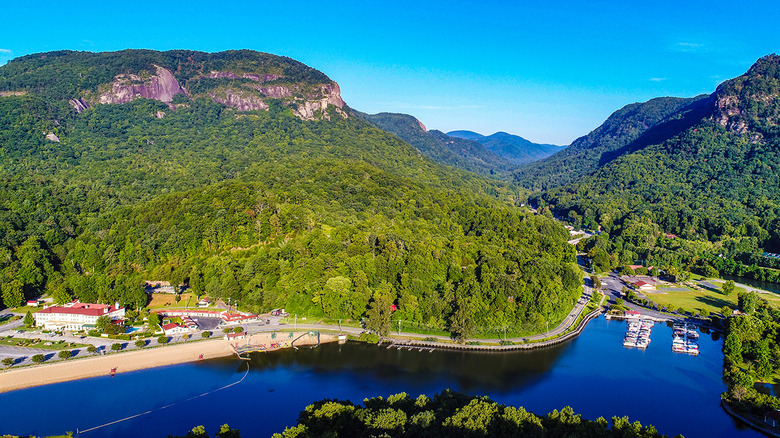 Bayfield, Wisconsin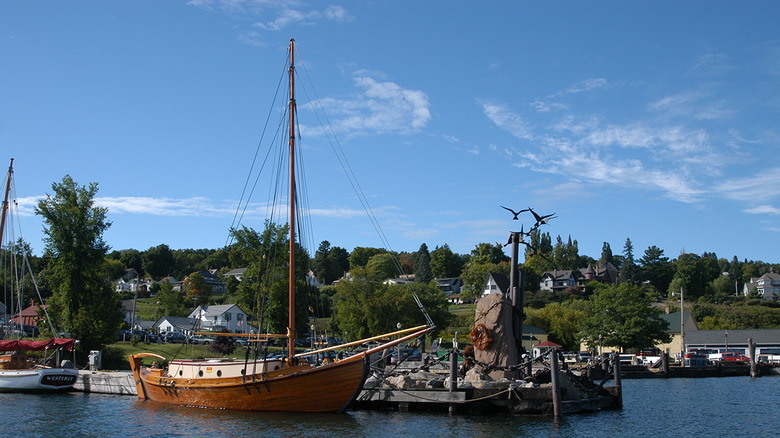 Bayfield is the gateway to the Apostle Islands, one of the most underrated places in America. A top kayaking spot, Bayfield is a lovely town with orchards, lighthouses and scenic hiking trails.
Incline Village, Nevada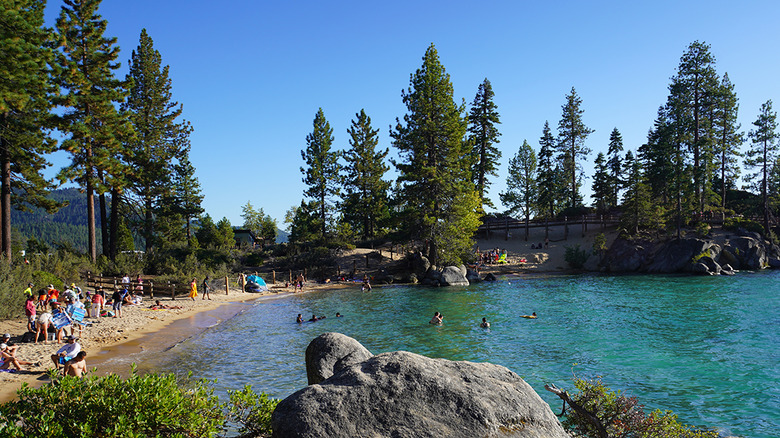 Situated on the lovely and clear blue waters of Lake Tahoe, Incline Village has beaches and biking trails, offering up some of the best scenery in Nevada.
Marblehead, Ohio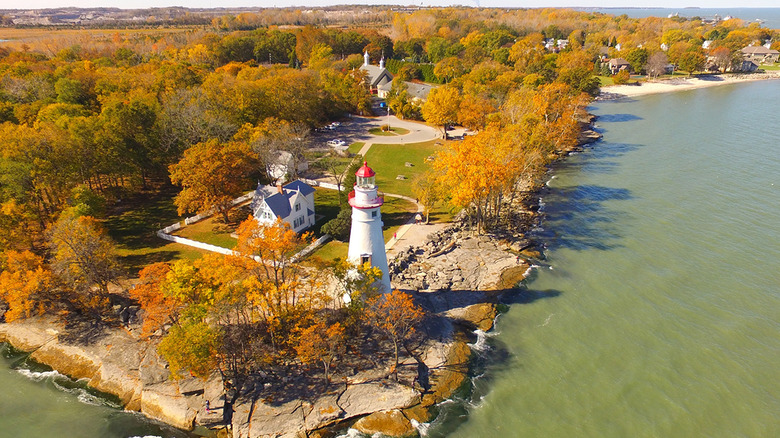 The village of Marblehead, Ohio, has sandy beaches from the shores of Lake Erie, as well as a nature preserve dedicated to the protection of the Lakeside Daisy, a native, threatened beautiful species of flower.
Wasilla, Alaska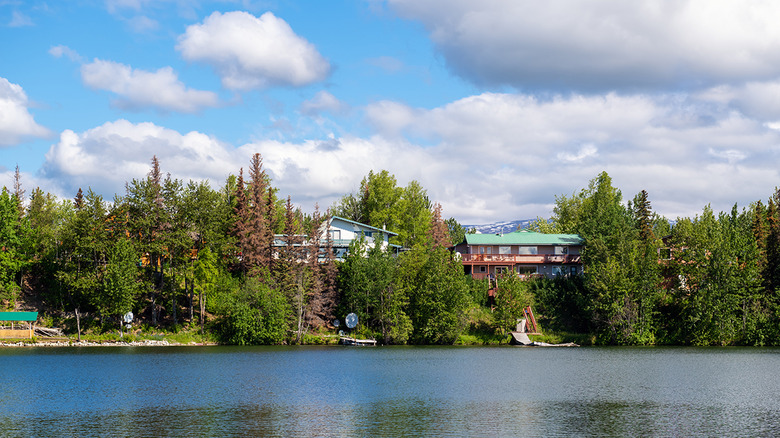 Wasilla, Alaska, is a small town with access to two lakes: Lake Wasilla and Lake Lucille. It also offers access to the Hatcher Pass, a nearly 4,000-foot-high pass with breathtaking views of the mountain scenery.
Wolfeboro, New Hampshire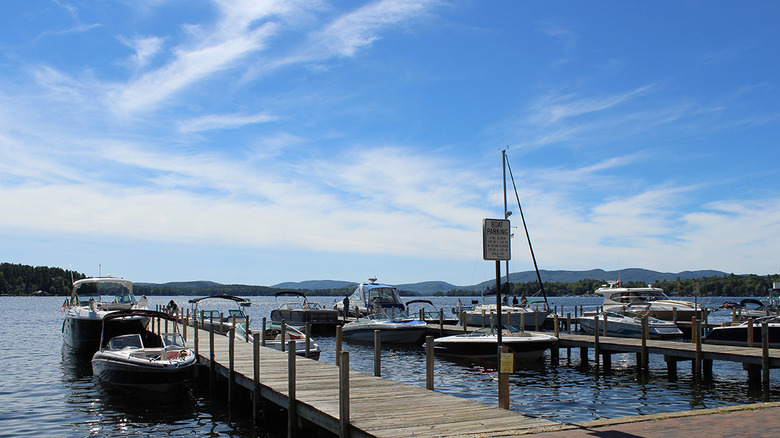 Known as the "oldest summer resort in America," Wolfeboro has three lakes: Lake Winnipesaukee, Crescent Lake and Lake Wentworth. Beautiful houses on the waterfront and sugar shacks making maple syrup give it an authentic New England vibe.
Mount Shasta, California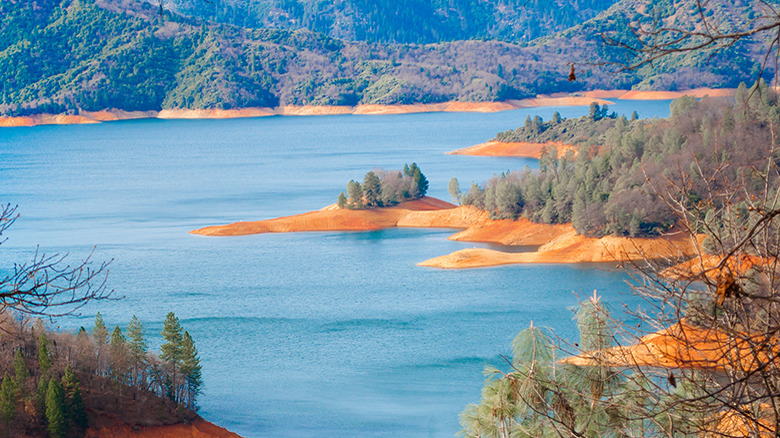 Mount Shasta in northern California has amazing scenery year-round, but particularly in the fall. Located in the Cascades, it's a prime spot for camping, caving, hiking, canoeing and rafting.
Saugatuck, Michigan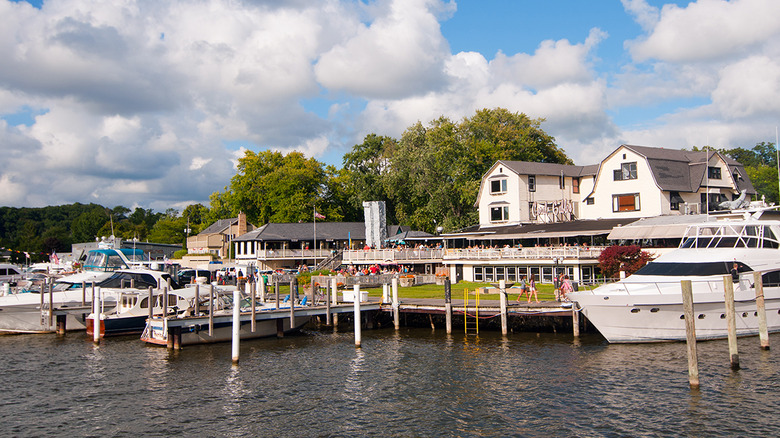 Part of Michigan's so-called "art coast," Saugatuck is one of the most underrated beach towns in America.
Hot Springs, Arkansas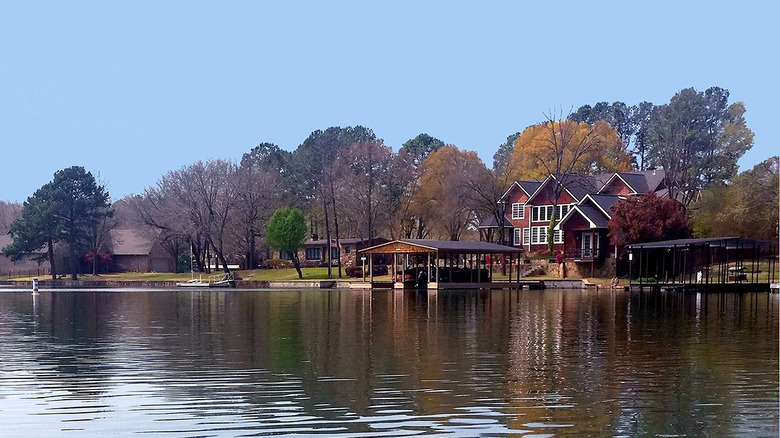 Hot Springs, Arkansas, is a town known for its thermal spring waters, which became part of the first federal reservation in 1832. The observation at Hot Springs Mountain Tower has one of the most beautiful views in America's national and state parks.