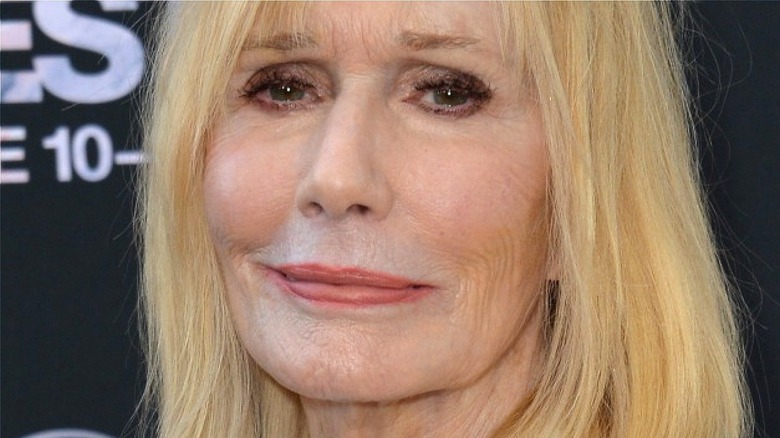 It can sometimes feel like famous people — entertainers, politicians, thinkers, artists, influencers, athletes — are immortal. After all, they've risen above the vast swaths of humanity in some way, elevated by their cultural or social contributions, seemingly immune to the frailties and missteps that curse the rest of us. And beyond that, their works, both popular and important ones, can live on forever. But alas, celebrities are people, too, and people die — regardless of their status or what they accomplished in their limited time on this Earth.
When a celebrity dies, it usually makes headlines around the world, because we as humanity collectively mourn our best and most notable. The year 2022 was particularly brutal and monumental in terms of the deaths of famous people — in this annum, we lost some of the most iconic figures of our time, such as Queen Elizabeth II, Jerry Lee Lewis, Angela Lansbury, Loretta Lynn, Mikhail Gorbachev, Bill Russell, and Olivia Newton-John. Those deaths were so major that they overshadowed the demise of other beloved and important people. Here are celebrities who died in 2022, but whose deaths were met with little media fanfare.
Ivan Reitman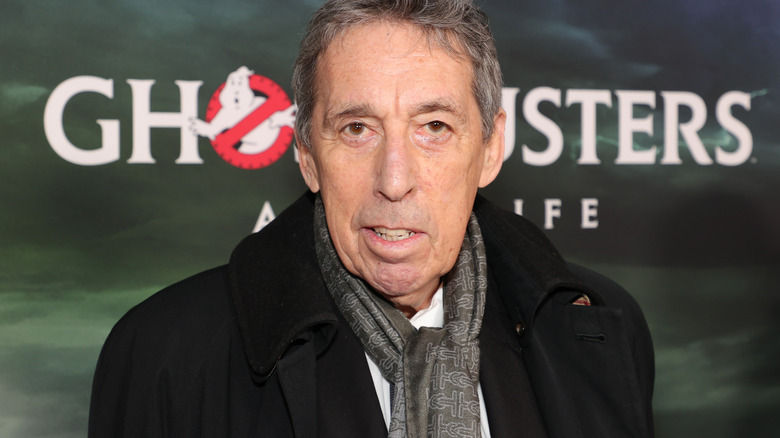 In the 1970s, '80s, and '90s, Ivan Reitman helped shape American film comedy of the era. Raised in Canada (per Variety) and getting his start in low-budget B-movies, Reitman produced "National Lampoon's Animal House" in 1978, which, adjusted for inflation, remains one of highest-grossing comedies of all time and would make movie stars out "Saturday Night Live" cast members John Belushi and Chevy Chase.
He'd later produce and direct works that would surpass the box-office numbers for "Animal House" while further elevating more early "SNL" stars. Specifically, Reitman directed "Stripes" starring Bill Murray and the blockbusters "Ghostbusters" and "Ghostbusters II," with Murray and Dan Aykroyd. In the 1990s and beyond, Reitman continued to make films, having a hand in hits like "Dave," "Kindergarten Cop," "Space Jam," and "Private Parts."
On February 13, 2022, The Associated Press reported that Reitman's family had sent word that the producer and filmmaker had died in his sleep sometime the previous evening at his home in Montecito, California. Reitman was 75.
Jean-Luc Godard
One of the most influential and progressive filmmakers to ever work in cinema, Jean-Luc Godard elevated and revolutionized his medium in the mid-20th century, influencing the way movies are made in Europe and Hollywood for the next few generations, as reported by The New York Times. Godard began his career as an outspoken critic for the 1950s magazine Cahiers du Cinema, which influenced that era's young movie-makers to take risks and be more provocative with style and form.
In 1960, Godard's first feature, "Breathless," heralded a new school that French culture writers deemed la Nouvelle Vague, or the New Wave. Big on emotional realism, striking imagery, politics, and deconstruction, Godard also popularized the jump cut and made it palatable for mainstream movies to explore the darker side of the human experience. Among the many acclaimed films of Godard include "Pierrot le Fou," "Contempt," "Every Man for Himself," and "Alphaville."
After experiencing a severe decline in health and a number of issues, Godard died at his home in Rolle, Switzerland, according to his attorney, Patrick Jeanneret. "He could not live like you and me, so he decided with a great lucidity, as he had all his life, to say, 'Now, it's enough,'" Jeanneret told the Times. Godard arranged for an assisted suicide and died at the age of 91.
If you or anyone you know is having suicidal thoughts, please call the National Suicide Prevention Lifeline​ by dialing 988 or by calling 1-800-273-TALK (8255)​.