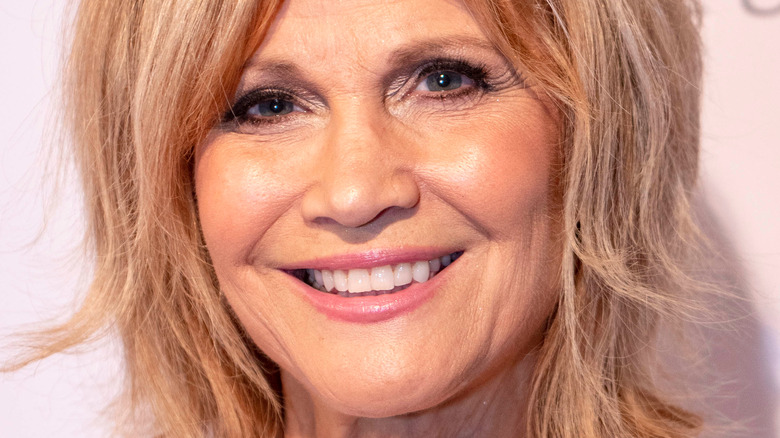 For most of the 1980s and the first few years of the '90s, "Cheers" wasn't simply a place "where everybody knows your name." "Cheers" was also the place nearly every television went on Thursday nights because it was arguably the most popular sitcom on television during its reign. Of course, it took a little time for the series to achieve that distinction, but through most of "Cheers'" run, it dominated the competition.
The show's main cast includes Ted Danson, Shelley Long, Woody Harrelson, Kirstie Alley, and many more. "Cheers" established pretty much every member of the ensemble as a power player of sitcom television, and many continued appearing in hits long after Sam Malone said his final "Last call." "Cheers" ran for 11 seasons consisting of 275 episodes, and while that kept the cast busy, it also allowed for a ton of guest stars, many of whom built successful careers of their own.
The series was also home to numerous celebrities who appeared briefly or as recurring characters throughout the years. In the decades since the show first graced the small screen, the roster has endured a lot of loss. Here are the "Cheers" stars who have died.
Harry Anderson (Harry 'The Hat' Gittes)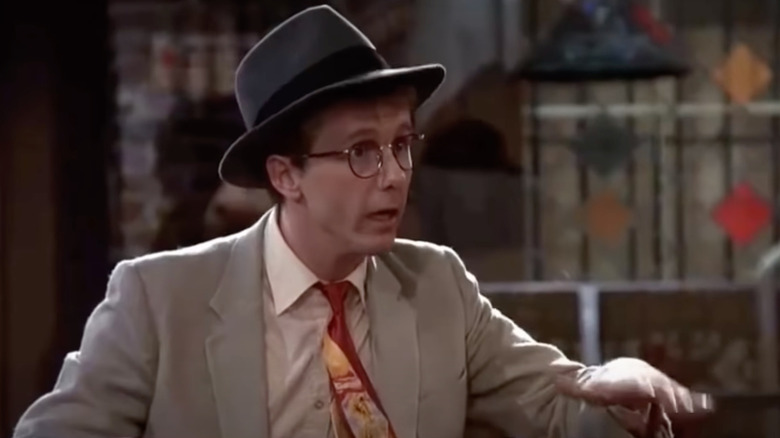 Harry Anderson is best known for playing Judge Harry T. Stone on "Night Court." The popular NBC comedy shared some of the same success as "Cheers," and it made Anderson a star. The actor remained popular for years, having shown up eight times on "Saturday Night Live" within a four-year span. Before any of that could happen, Anderson made his "Cheers" debut in the fourth episode of the series, titled "Sam at Eleven." Anderson's Harry "The Hat" Gittes, a swindler with a knack for sleight of hand, appeared in six episodes from 1982 until '87. In real life, Anderson also happened to be a magician. As he recounted to NPR, his career in showbiz kicked off when his Magic Castle act piqued the interest of Kenny Rogers' manager. "He asked me to open for Kenny in Las Vegas, which I did," Anderson shared. "And I was seen there, asked to do 'Saturday Night Live,' which I did nine or 10 times over the years."
After playing "The Hat" on "Cheers," Anderson landed the lead in "Night Court" and continued from there. In 2018, news broke that Anderson died following a stroke on April 16. His wife was with him at the time and reported his death. Anderson was 65. News of his passing spurred an outpouring of love and support from his friends and co-stars, including Marsha Warfield, Markie Post, and many others.
Markie Post (Heather Landon)
Markie Post is probably best known for playing defense attorney Christine Sullivan on "Night Court." She spent the better part of a decade in that role, appearing in 159 of the show's 193 episodes. The year before "Night Court" hit the airwaves, Post popped up on another NBC series growing in popularity: "Cheers." Post only appeared in one episode of "Cheers," playing Diane's oldest pal Heather Landon in "Just Three Friends." In the episode, Sam gets the idea that Heather is hitting on him, which creates a bit of a problem for Diane, who initially shrugs his claim off before becoming jealous after Carla eggs her on.
After wrapping up her time on "Cheers," Post had several appearances in other established shows. She also was in two failed pilots before finding a home on "Night Court." When that wrapped, Post continued acting in movies and on various series, including a "30 Rock" episode titled "The One with the Cast of 'Night Court.'" In a 2011 interview with Patch, Post shared that returning to the "Night Court" universe on "30 Rock" was a surreal but "fun" experience. "Absurd, but they built the entire set exactly so when Harry and I went on, it was weird," she said. "We really felt like welcome to our show."
On August 7, 2021, Deadline reported that she died nearly four years after being diagnosed with cancer. Post was 70 years old.