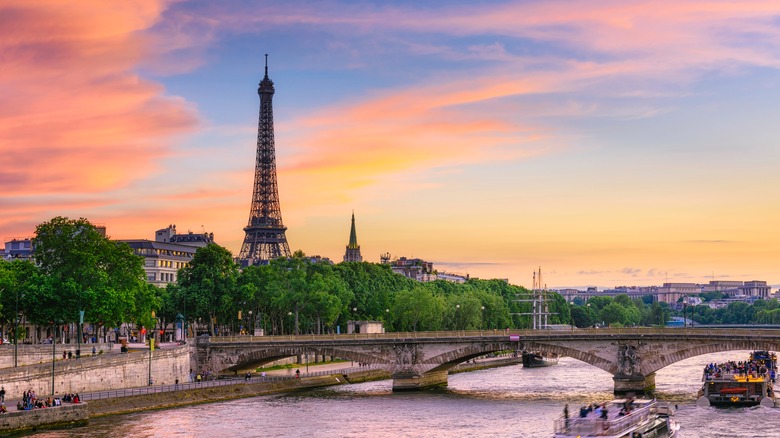 Paris, France, known as the City of Light, is one of the most exciting and most visited cities in the world year after year. There's something for everyone in Paris — from the world-famous attractions, restaurants, to the rich history present throughout the city.
If you have been to Paris before, or if you haven't but you want to see the city through a local's eyes, there are plenty of under-the-radar spots to try out that probably won't be included popoular tourist to-do lists for the city. These locations include the best bars to play board games, one of the best Nike stores in the world, and parks that offer open-air movies in the summer and stellar city views all year.
If you want to see the city like a local, check out these 11 places in Paris that won't be overrun with tourists, no matter what time of year you're visiting.
Board game nerds will love Le Dernier Bar avant la Fin du Monde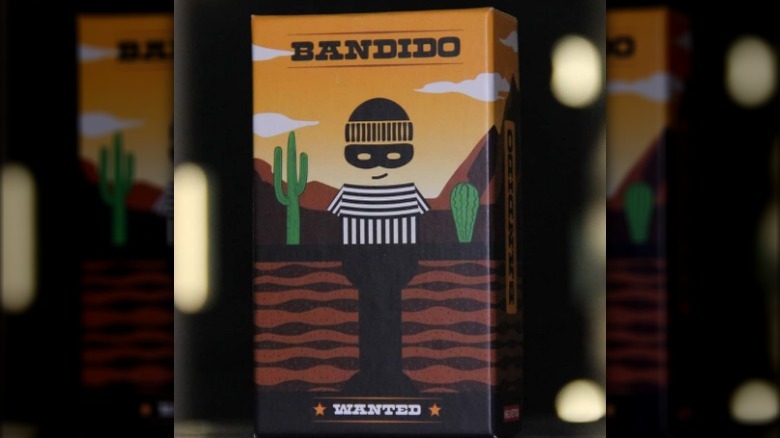 Part of the enduring appeal of Paris is the food and drink that's available all throughout the city — there is no shortage of incredible delicacies and delicious concoctions to try. The restaurants and bars of Paris are as diverse as the people who live in and visit the city each day, and Le Dernier Bar avant la Fin du Monde (The Last Bar Before The End of the World) is certainly no exception.
The bar might as well be considered a nerd's wildest dream, as it describes itself as a "space for the expression of imaginary cultures." As a celebration of fantasy and sci-fi, the bar offers ample space to play board games and geek out with your friends over some delicious drinks.
Getting to the bar is pretty easy, especially if you're taking the metro. Located at 19 Avenue Victoria, Le Dernier Bar is near the Seine and easy to reach via several main lines that all run to the Châtelet stop. If you can't visit soon but are dying to know what it looks like, you're in luck: the bar's Pinterest account is filled with images.
Basketball heads will love the Pigalle Duperré court
If you like basketball and you're coming to visit Paris, one stop on your trip has to include the city's famous Pigalle Duperré court. Originally designed and constructed in 2009, the court has become a home for basketball players and fans alike. NBA star LeBron James even stopped by the court as part of his 2020 "More Than An Athlete" world tour event (via USA Today).
The court has seen a few different redesigns and paint jobs since its original inception, and it was most recently updated in January 2020, two years after James made his visit (via It's Nice That). Designer Stéphane Ashpool partnered with Nike and a Parisian studio to bring the court to life; Ashpool grew up in the Pigalle area of Paris and the court has allowed him to expand his Pigalle label beyond the area's streets and walls (via Hypebeast). One of the best parts of the court is that anyone can walk up and play, making it accessible (and free) for all.
James isn't the only athlete who has made a point of visiting and celebrating the court. International basketball trainer Tremaine Dalton hosted his own event at the court in 2018, bringing together basketball players from all over the city and world to play together on the court (via YouTube).
Nike House of Innovation is the place for sneakers
If sneaker culture is your thing, you will absolutely have to take a stroll along the Champs-Élysées and stop by Nike's House of Innovation. Nike touts the hub as its "biggest, boldest, and most immersive shopping experience," and it's clear that all this and more is true from the moment you step into the store. As one of only three such stores in the entire world, it's a special experience to be able to spend as much time as you like perusing one of the largest in-store collections of Nike merchandise. You can also enjoy behind-the-scenes insight into how Nike designs its infamous sneakers.
Spending time in the House of Innovation is a refreshingly different experience than stopping by a Nike store in the mall. Both kids and adults can try out one-of-a-kind brand experiences in the immersive sports area, or you can take your time looking through the seemingly endless walls of shoes that are available for purchase. If you can't find the perfect pair of shoes for you on a shelf, you can design your own right there in the shop.
UGC Ciné Cité Les Halles is the theater for English-language movies
It can be really fun to go see a movie while visiting another country, but it's not always easy to find movies that are available in your native language. If you speak English but not French, you'll be in luck if you swing by the UGC Ciné Cité Les Halles movie theater to take in a film. The theater offers a ton of movies in their original language, making it super easy for English speakers to find the latest releases in the language they are most comfortable speaking and understanding.
The theater is conveniently located inside a massive mall that has nearly every store you could hope for, including some local options, as well as the Médiathèque Musicale de Paris, a public music lending library and research institute. If you're in Paris for a few weeks, inquire about relevant promotions and deals the theater might be running, as you can often buy short-term membership cards that will allow you to see two movies for the price of one.
Galeries Lafayette are a must at Christmas
If you are in Paris in December and enjoy Christmas decorations, visiting the Galeries Lafayette is an absolute must. The shopping center is always gorgeous, but the Christmas season calls for the center to go all out, with animated window installations, beautiful decorations, a massive tree, and more.
In 2022, the Galeries Lafayette's Christmas activities will include visits with Santa Claus at his studio, animated Christmas windows that are designed in this year's theme, and an installation that will bring to life a story written by author Claire Castillon. The story, which translates to "Fir Planet," is about Nordmann from the planet Elato, who comes to Earth to help save Christmas. The story is told with the help of paintings and video projections displayed throughout the shopping center.
The Galaries Lafayette makes the holiday celebrations especially fun for children, who have the option to win prizes each day of December. The center's famed Christmas tree also lights up every 30 minutes, making it easy to catch the show while the family visits together.
La Villete is a family-friendly open air park
Whether you are traveling in Paris as a family, a couple, a group of friends, or by yourself, it's always nice to spend some time outside taking in the city's multitude of parks. Of all those available, Parc de la Villette is one of the best. The park is built around a long, winding walking path that takes you by science and music museums, food carts, a miniature theme park that is great for young children, and areas for outdoor and indoor performances, just to name a few. The children's amusement center frequently includes bouncy houses and inflatable slides, and in the summer, there are water slides and water jets for everyone to use to cool off.
La Villette is the third-largest park in the city, clocking in at 55.5 hectares or 137 acres. If you're visiting Paris and aren't sure what to expect from the park, you can visit the La Villette website for information about any attractions happening during your stay. Outdoor movies and concerts are popular year-round, while other festivals and events usually take place in the summer.
Enjoy open air movies in the summer
Parc de la Villette isn't the only place in Paris that offers open-air cinema in the summer. As shared by En-Vols, there are actually several parks and spots around the city where you can take in a cinematic experience while enjoying a picnic and the company of friends. For example, if you are in Paris in August, check to see if your trip overlaps with the annual three-day Château de Vincennes film festival, which has been taking place for nearly 20 years.
If your trip is during a different part of the summer you're still in plenty of luck. La Machine du Moulin Rouge screens films on its roof between July and September, and the Air and Space Museum at Le Bourget uses a Boeing 747 as a theater screen in July and August. The Lourve often offers pop-up cinema for a weekend in July, which could make for an especially fun and artistic date night.
Parc de Belleville offers views and walking paths
There are plenty of people who like to keep up their fitness routine even when traveling, and if outdoor walking, jogging, or running is part of what you like to do, then there are few parks as wonderful as the Parc de Belleville. While the park isn't exactly central or particularly geared toward tourists, it's a lovely diversion from the hustle and bustle of the city and offers views of Paris that you really can't see anywhere else (save for Montemarte, which is renowned for its gorgeous backdrop of the city).
Fair warning: If you prefer to stay in areas of Paris that are more tourist-friendly, then this might not be the park for you. It's definitely frequented by people who live nearby and is a public park that comes with the potential positives and negatives that any public park might have. Despite that, Parc de Belleville can certainly offer a bit of respite and solitude in a city that is always moving.
The Marais is an excellent neighborhood for nightlife
Going out in Paris is a huge part of what can make the city so exciting for travelers, and there are so many options for a good time. If you are looking for an area of Paris where you can sleep, work, and play all at the same time, look no further than The Marais historic district. Bars, clubs, and restaurants are typically open late and the area is friendly to everyone, as there are plenty of LGBTQ+ bars and clubs (particularly down rue des Archives and rue de Temple).
One such option for some late-night fun is Le CUD Bar, which is known for its cave-like design and the fact that the party really gets started here well after midnight. As TimeOut has noted of the spot, "The seating area upstairs is for amateurs, since the real party is in the vaulted cave below. Two bars serve pricey drinks all night long as the DJ spins a fun and current mix of pop tracks and house music -– and he sometimes takes requests, if you're polite."
Hot yoga fans should visit Yoga Bikram Paris
If you're into yoga, and especially if you are into hot yoga, Yoga Bikram Paris is the place to visit. The studio is kept at a sizzling 104 degrees Fahrenheit, which will both loosen you up and encourage your body to sweat everything out. The 90-minute class works through 26 positions, and it's absolutely fine to sit down at any point if that's what you need. Yoga Bikram Paris has several instructors who speak English (and even offer classes taught exclusively in English as well), which makes it easier for travelers to jump in on the lesson.
As Yoga Bikram Paris explains, the benefits of hot yoga are enormous. The practice will loosen your muscles while also making you stronger, and the physical and mental benefits include "stress relief, weight loss, elimination of toxins, especially through sweating." A single lesson is typically 27€, while a 10-pack of classes will be 230€. The center is known to offer deals from time to time, so it's always worth asking what's available during your stay.
Bargain and vintage shopping is a must in Paris
While there are a number of quality designers to shop from around Paris, the city is also a gem for those of us who love to bargain and vintage shop. Paris is well-known for the number of flea markets that regularly pop up throughout the city, and those markets usually offer amazing deals on beautiful clothing and home items.
While the Paris Flea Market of Saint-Ouen gets a lot of attention as the bargain-hunting capital of the city, Paris Discovery notes that there are many smaller markets that will both surprise and delight you. Both Montreuil and Vanves host regular, smaller flea markets. Because they're not as spread out as other markets, you'll have the joy of sifting through bins of goods for surprisingly low prices. Who knows what kind of unknown treasure you'll discover!
There's also an old and used book flea market every weekend at the Parc Georges Brassens. You can expect that many of the books will be in French, but you might be surprised by the number of books available in English you'll find as well. If you like to collect books from your travels, this is a must-see event.