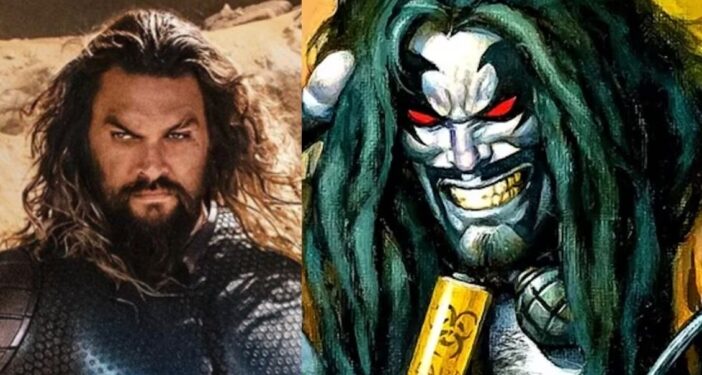 The DCU shared universe is currently being reworked to move in a number of new directions. This could now include Jason Momoa finishing off his Aquaman role to tackle a slightly more obscure DC character – Lobo.
As noted via THR, sources say that Jason Momoa could conclude his turn as Aquaman with the upcoming film Aquaman and the Lost Kingdom. This is set to be "the final movie released that was made by the previous regime." As a result, we could see the new regime ala DC Studios heads James Gunn and Peter Safran launch a whole new slate of films and characters. Though they might have Jason Momoa included to return as a new character this time around.
Specifically, sources have stated the following:
"It would not spell the end of the actor's involvement with DC, with sources saying the actor would lead another movie or franchise. The character of Lobo, a foul-mouthed cigar-chomping intergalactic bounty hunter, has been mentioned in connection with Momoa."
Although this isn't confirmed, it certainly wouldn't be a surprising route for the newly-forged DC Studios to take. After all, James Gunn has an affinity for such underutilized characters. It would make sense if he'd rather see Jason Momoa as Lobo instead of the more mainstream Aquaman. Though we should still take this report with a grain of salt.
We'll just have to see how things turn out following the release of Aquaman and the Lost Kingdom. For now, however, it's clear that there will be some major changes in store for the future.
James Wan, director of the first Aquaman film, returned to direct Aquaman and the Lost Kingdom from a screenplay written by David Leslie Johnson-McGoldrick. He co-wrote the first Aquaman film alongside Will Beall and James Wan.
The sequel will once again star actor Jason Momoa as the titular superhero, Aquaman. The cast also includes Patrick Wilson as Ocean Master, Dolph Lundgren as King Nereus, and Yahya Abdul-Mateen II as Black Manta.
Audiences can currently expect Aquaman and the Lost Kingdom to be released late next year on December 25, 2023.