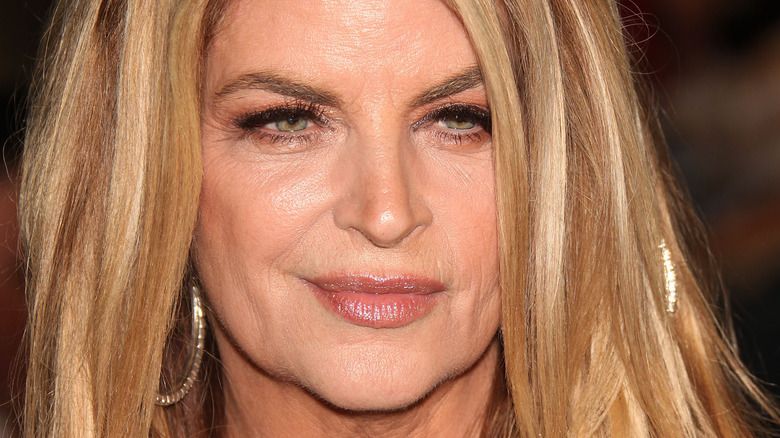 Kirstie Alley, the actress best known for her role as Rebecca Howe in the hit sitcom "Cheers," died at the age of 71 from colon cancer, People reports.
Alley's children, True and Lillie Parker, released a statement that read, "She was surrounded by her closest family and fought with great strength, leaving us with a certainty of her never-ending joy of living and whatever adventures lie ahead. As iconic as she was on screen, she was an even more amazing mother and grandmother."
Her children shared that she only recently discovered she had colon cancer and was undergoing treatment in Florida at the Moffitt Cancer Center.
She was married twice in her life, first to Bob Alley, from whom she got her famous last name, and later to Parker Stevenson (via The New York Times). Stevenson, with whom she shares her two children, recently broke his silence and wrote a heartfelt message to his late former wife.
Her former husband made a sincere post on Instagram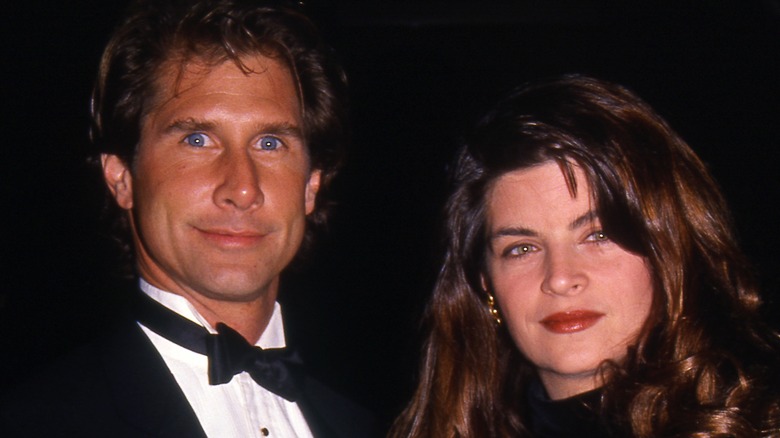 Kirstie Alley and actor Parker Stevenson tied the knot in 1983 and stayed together until 1997 (via Closer Weekly). Together, they had two children, True and Lillie Parker. After the pair called it quits, Alley never married again.
Stevenson finally broke his silence about the passing of his former wife, taking to Instagram to write a heartfelt comment paired with a cute photo of them together from decades ago.
"Dear Kirstie, I am so grateful for our years together, and for the two incredibly beautiful children and now grandchildren that we have," wrote Stevenson. "You will be missed. With love, Parker."
During Alley and Stevenson's marriage, the actress found herself crushing on her co-star at the time, Patrick Swayze. She fell for the handsome actor during their time on set filming "North and South," she told Entertainment Tonight.
"Both of us were married," she gushed. "We did not have an affair. But again, I think what I did was worse. Because I think when you fall in love with someone when you're married, you jeopardize your own marriage and their marriage. It's doubly bad."
Alley chose to stay with Parker, but the pair eventually called it quits in the late 90s. Regardless, it appears they were able to maintain a friendship for the sake of their family, and he is mourning her loss.
Stevenson is not the only person from Alley's life to send heartfelt sentiments following her death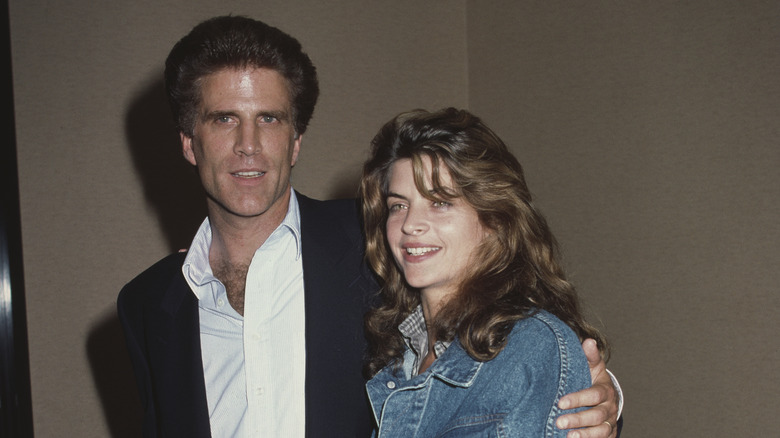 Former husband, Parker Stevenson, is not the only friend of the late actress to come forward with a public statement mourning the loss. Many of Kirstie Alley's celebrity colleagues shared personal messages after learning of her sudden death (via People).
Her "Cheers" co-stars were the first to extend sweet statements. Kelsey Grammar wrote, "I always believed grief for a public figure is a private matter, but I will say I loved her."
Ted Danson shared, "I was on a plane today and did something I rarely do. I watched an old episode of 'Cheers.' It was the episode where Tom Berenger proposes to Kirstie, who keeps saying no, even though she desperately wants to say yes." He continued, "Kirstie was truly brilliant in it. Her ability to play a woman on the verge of a nervous breakdown was both moving and hysterically funny. She made me laugh 30 years ago when she shot that scene, and she made me laugh today just as hard. As I got off the plane, I heard that Kirstie had died. I am so sad and so grateful for all the times she made me laugh. I send my love to her children. As they well know, their mother had a heart of gold. I will miss her."
It's no surprise that the cast of "Cheers" chimed in soon after learning of Alley's passing. According to The New York Times, "Cheers" was a monumental part of her life, launching her into stardom.