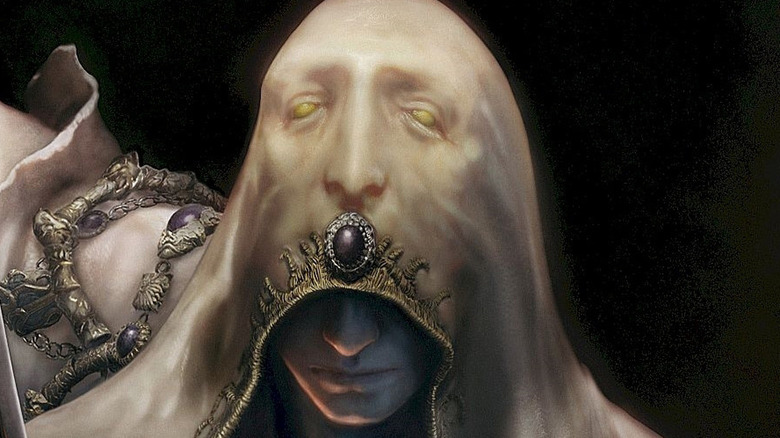 2022 more than lived up to the hype, even with the disappointing delays of games like "Hogwarts Legacy" and "Suicide Squad Kill the Justice League." "Elden Ring" set a launch record for FromSoftware with jaw-dropping sales and Twitch views. "God of War Ragnarok" was a late standout in November, dominating the 2022 Game Awards Nominees with 10 nominations!
But while these two were easily the two biggest eye-catchers of the year, other games definitely surprised. Nintendo capped off three whole trilogies with its releases of "Xenoblade Chronicles 3," "Splatoon 3," and "Bayonetta 3." Long-gone franchises made some big comebacks with titles like "Return to Monkey Island." All the while, new IP invited millions of new fans to join the fun.
Shockingly, 2022 isn't over, and more huge games are on their way for each platform. Even with the new titles on the horizon, gamers can't help but look back on the best ones thus far. Here are the video games that have really blown us away in 2022.
God of War Ragnarok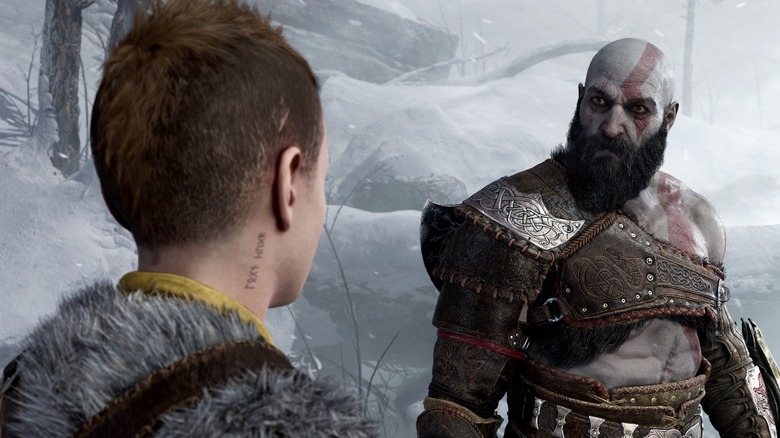 2018's "God of War" was a sequel that singlehandedly saved the franchise after being gone for so long. But how could any game top Kratos' fourth outing? Like any great sequel, it took its predecessor's ideas and ran with them. It truly sought to conclude the Norse arc with a bang.
Attempting to stop Ragnarok, Kratos and Atreus explore new reaches of the nine realms. On their travels, Kratos gains XP to further master the Blades of Chaos and Leviathan Axe. It's a similar gameplay loop to 2018's "God of War," and yet upgrading is as exciting (if not better) in the sequel. Specific moves have to be utilized a certain number of times during fights in order to modify them, then players can attach modifiers and buffs, like higher damage or increased status effects, increasing Kratos' destructive power.
Boss fights are truly epic; the first one alone will definitely surprise many. Even the optional bosses add interesting bits of lore and vary in difficulty! And speaking of difficulty, Ragnarok has multiple difficulty options to select, making it easy to recommend to pretty much anyone. Overall, "God of War Ragnarok" is a beast of a game and essential for those who loved the previous adventure.
Release Date: November 9, 2022
Available On: PlayStation 5, PlayStation 4
Genre: Hack-and-slash, Action-adventure
Game Modes: Single-player
Metacritic: 94 (PS5)
Kirby and the Forgotten Lands
Kirby is known for his addictive side-scrollers, but a new achievement for the pink puffball is proving he can also excel in the third dimension. "Kirby and the Forgotten Lands" has all of the staples of great Kirby side-scrollers with its use of powered costumes, transformations, and unlockable secret levels, but critics found the new game gives it all more depth (literally).
The game contains seven worlds in which Kirby must save a number of Waddle Dees to progress through the game. Side objectives give Kirby plenty of opportunities to collect more Waddle Dees, after which the hub area will fill up with characters, shops, and more lovely decor.
Kirby's transformations are taken to a whole new scale here, like when he turns into a car that has to be maneuvered through a level. Another instance requires air mobility, which introduces a plane-like Kirby flying in an on-rails section. There's a lot to see and do and it's always enjoyable. Despite the title, "Kirby Forgotten Lands" won't be forgotten any time soon.
Release Date: March 25, 2022
Available On: Nintendo Switch
Genre: Platformer
Game Modes: Single-player, Multiplayer